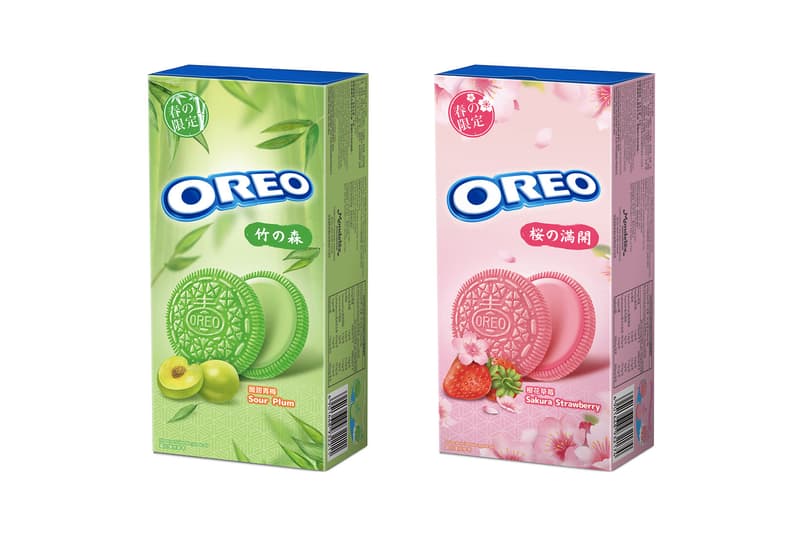 Culture
Take Your Taste Buds on a Trip to Japan With Sakura Strawberry and Sour Plum-Flavored Oreos
The only snack you need in your pantry this spring.
Take Your Taste Buds on a Trip to Japan With Sakura Strawberry and Sour Plum-Flavored Oreos
The only snack you need in your pantry this spring.
Following its team-up with Krispy Kreme, Oreo has now released two limited-edition flavors just in time for spring. While we patiently wait for things to go back to normal in order for us to travel again, all we can do right now is take our taste buds on a trip.
Arriving in sakura strawberry "Blossoming Sakura" and sour plum "Bamboo Forest," the two iterations are inspired by Japan's cherry blossom season and the beauty of the country's bamboo forest. The former features a blush pink colored cookie with a sweet strawberry filling, while the latter boasts a bright green hue with a sour plum filling.
Priced at HK$8.9 (approximately $1.15 USD) for the 97g pack and HK$19.9 (approximately $2.56 USD) for the 194g pack, Oreo's "Blossoming Sakura" and "Bamboo Forest" are now available at supermarkets and convenience stores in Hong Kong.
---
Share this article