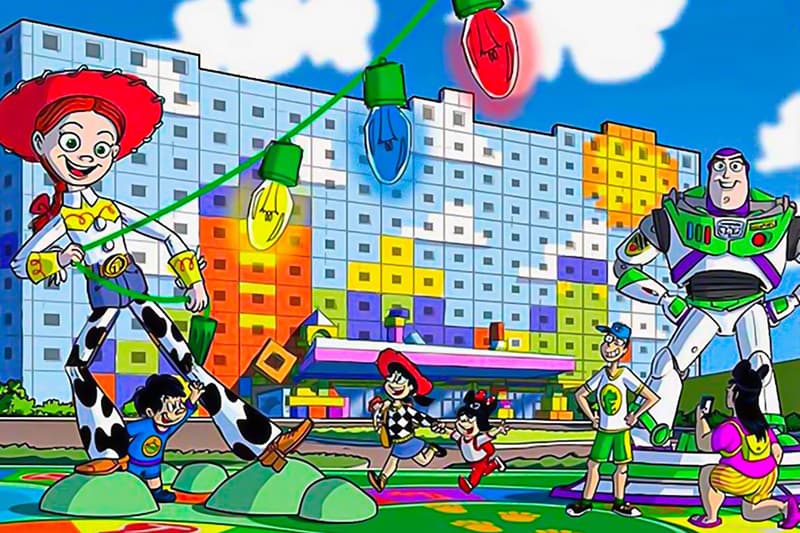 Tokyo Disney Resort Announces 'Toy Story'-Themed Hotel
Scheduled to open later this year.
The hotel and theme park industries have been struggling since last year due to the ongoing pandemic. However, as things are slowly starting to go back to "normal," Tokyo Disney Resort has announced that it will be opening a Toy Story-inspired hotel.
According to SoraNews24, designers of the space aim to make guests feel as if they've "stepped into the world of toys." Situated outside Bayside Station on the Disney Resort Line, the 11-story building will be one of the most convenient hotels to access both the Tokyo Disneyland and Disney Sea parks.
Additionally, reports state that the upcoming hotel will be categorized as a "moderate-type" accommodation, which means that it will cater to those looking to stay no more than one night. Prices per room will fall between the budget-friendly Tokyo Disney Celebration Hotel and the luxe Disney Ambassador, Tokyo Disneyland and Tokyo Disney Sea Mira Costa hotels.
The Toy Story Hotel is expected to open later this year. Stay tuned while we wait for further updates.
Share this article