1 of 2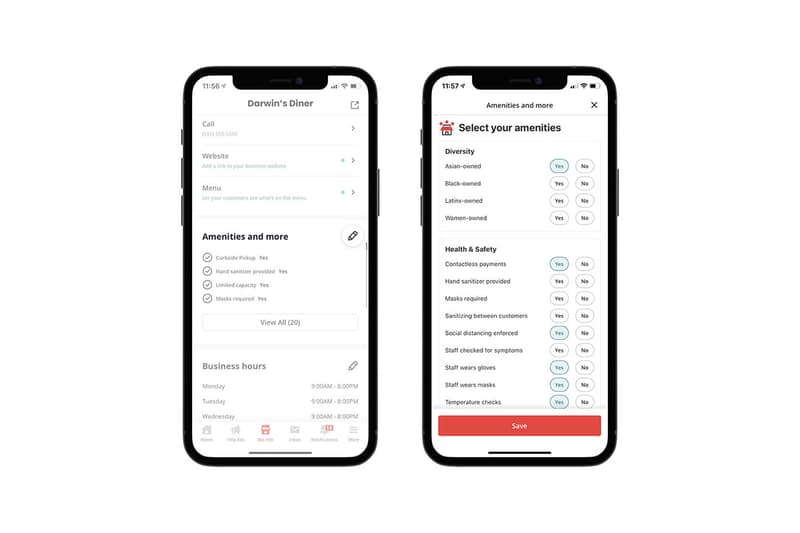 2 of 2
Culture
Yelp's New Feature Highlights Asian-Owned Businesses
Making it easier for consumers to support the Asian community.
Yelp's New Feature Highlights Asian-Owned Businesses
Making it easier for consumers to support the Asian community.
Yelp has introduced a new feature allowing establishments to identify as Asian-owned, making it easier for customers to support the community amid a wave of anti-Asian hate crimes. The addition was created in partnership with Gold House, a non-profit that champions Asian and Pacific Islander representation.
According to Yelp's most recent Economic Impact Report, searches for Asian-owned businesses in the U.S. increased 130 percent in February 2021 compared to the same time last year. Responding to the pressing need for Asian solidarity and allyship, the company has added the option for business owners to add an "Asian-owned" attribute to their Yelp pages. "Yelp is proactively monitoring business pages for hate speech against the Asian community to mitigate and remove any hateful, racist or harmful content that violates our content guidelines," the company wrote in a blog post announcing the news.
Head to Yelp's official blog to read more about its Asian-owned business feature and search "Asian-owned" on the Yelp app or website to find relevant establishments near you.
In case you missed it, check out our list of 100+ AAPI-owned fashion, beauty and homeware brands to shop now.
Share this article