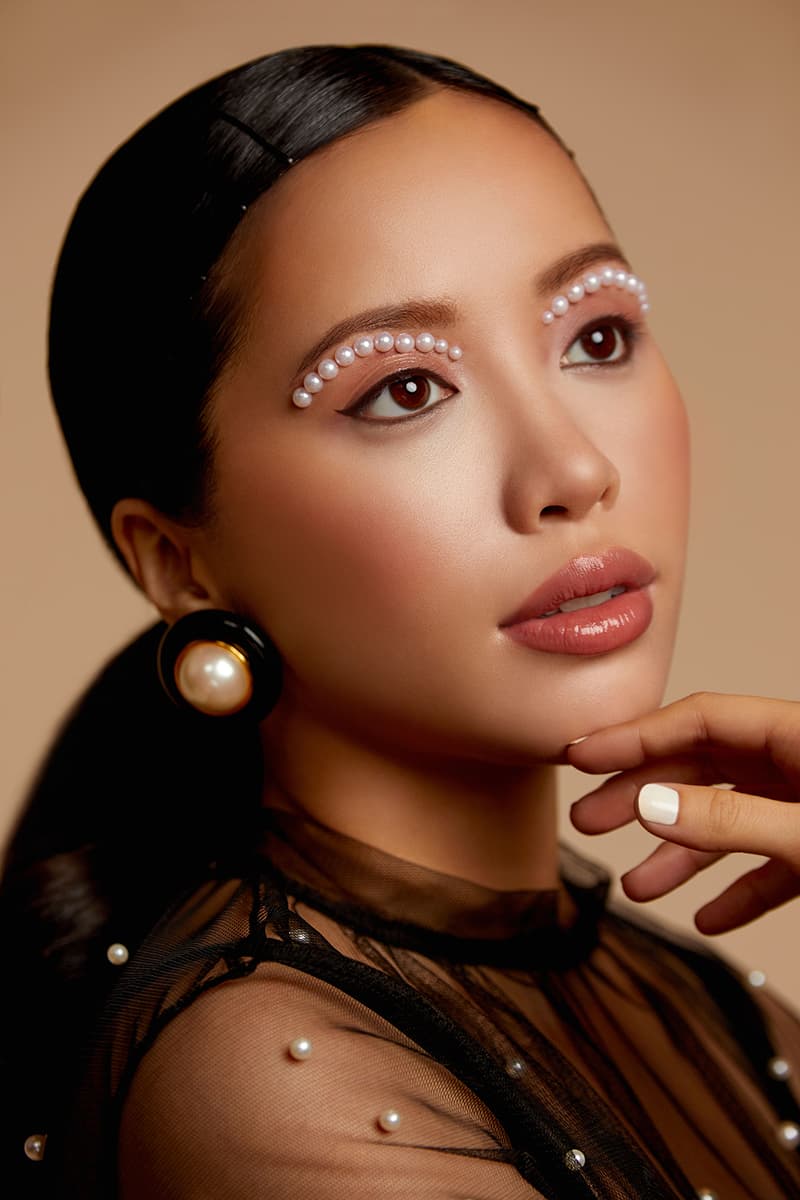 Beauty Mogul Michelle Phan Has Come a Long Way Since Her Days on YouTube
The creative sheds light on her hiatus, EM Cosmetics' relaunch and more.
Beauty
Beauty Mogul Michelle Phan Has Come a Long Way Since Her Days on YouTube
The creative sheds light on her hiatus, EM Cosmetics' relaunch and more.
It's safe to say that Michelle Phan, one of YouTube's original beauty gurus from the late '00s, has paved the way for today's generation of aspiring beauty content creators.
Born in Boston and hailing from a Vietnamese family, Phan began posting tutorial vlogs on Xanga under her username Ricebunny. Shortly after, she switched to YouTube in 2007, making it her main creative platform for eight years. Other than filming innovative makeup videos, in which Phan demonstrates her artistic and storytelling skills, she also co-founded the monthly beauty product subscription service Ipsy in 2011. Two years after, L'Oreal announced a new cosmetics line under the name EM Cosmetics by Michelle Phan, which Phan bought all the shares of through Ipsy in 2016.
With a lot on her plate and having to juggle different responsibilities all at once, Phan went on a two-year hiatus in 2015 to focus on her mental health and reevaluate her self-image. By 2017, Phan relaunched EM Cosmetics, redefining its purpose to focus on essentials and comfort.
We caught up with Phan about how she's grown as a creator since her days on YouTube, EM Cosmetics' rebranding and more. Read on for our conversation.
You've come a long way from your days on Xanga, MySpace and YouTube. Tell us, how have you grown as a creator since then?
I'm less critical of myself. I found as I've grown older, I've had the time to acknowledge a lot of my personal traumas online and off. Those experiences have fundamentally changed me as a person.
As one of the original YouTube beauty gurus, what are some of the differences and similarities you've noticed between today's generation of beauty influencers and your generation?
The biggest difference is the money and that can be a motivating factor. When the first wave of beauty creators started on YouTube, the industry wasn't established yet. Most creators on YouTube were passionate and loved to create. Today, you can build an empire off of YouTube. It's astonishing seeing how impactful the YouTube creators have on a generation.
Other than honing your makeup expertise, what other sort of creative skills have you acquired over the past 10 years that you apply to your career now?
Anything involved with the processing of content creation. Filming, lighting, styling yourself, scriptwriting, copywriting and editing. Essentially, I had to teach myself how to become my own personal producer.
Can you recall the exact moment you decided to expand beyond YouTube?
I can't remember exactly, but if you've been following my digital breadcrumbs I've left online, you'll notice a pattern where I don't really stay on a platform forever, and I move on to the next that speaks to me as a creator. I went from Blogger, Xanga, YouTube, Instagram, TikTok and now Bitcoin.
You went on a social media detox in 2015 to take a step back and take care of your mental health. Can you share with us what you learned during your time away from the Internet?
I learned a lot about myself. I never realized how anxious I was until I confronted my own thoughts. If you're constantly online, creating and not present, how can you reflect? I wanted to learn to connect with myself again.
Do you have any advice for those who are mentally struggling right now?
The good news is, that this doesn't last forever. You'll have good days, weeks, months and years. Then you'll have bad days, weeks, months and years. What's helped me was finding time for myself to work on something I enjoy. It's personal for everyone, but you can give yourself time to find out what that is — your bliss. Maybe it's cooking, reading, meditating or skincare. I find that when I cook, I'm not as anxious and I become very present with what I'm creating — the food. Then I get to eat it!
Can you share with us the concept behind the rebranding of EM Cosmetics back in 2017?
EM is about essentials, comfort and everything has a meaning and purpose — even down to our logo, which is inspired by the Platonic solids. Ever since I took my hiatus, I dialed back on my makeup usage. I wanted to detox, simplify and redefine my own essentials. Hence all the products under EM are inspired by concepts and ideas I wish existed at the time. I also care about quality. If I'm using this every day, I want it to feel good and be good on my face.
How have you been able to develop your brand without launching a new product every month?
My team and I are just thoughtful with our approach to creating. We consider what excites us, and what we wish existed in our vanity or in our bag.
For those new to EM Cosmetics, what are some products you'd recommend?
Lip Cushion: Imagine a lip treatment but tinted, and it leaves your lips baby soft, even after its product has faded. My favorite color is "Angele."
Daydream Cushion Tinted SPF: This formulation took us years to perfect. I don't wear foundation but I like a tint now and then. Daydream offers a skin-like tint, with SPF in a cushion compact format. It's my personal favorite. I use "Gentle Light." We only have six shades so far, but because they're sheer, they can stretch. We're going to be expanding the shade range too, so stay tuned.
Pick Me Up Volume + Length Mascara: The only mascara I use. My lashes became so thin from all the mascaras I wore the past decade. Now, I want something easy to remove but doesn't smudge at all. This is my holy grail.
Are there any upcoming EM Cosmetics launches you can share with us?
The Moonbeam Cushion Highlighter is our newest drop. I remember trying this during Thanksgiving and at the end of the night, after nine hours of cooking, I could still see the glow. I recommend using your fingers to apply even though it comes with a puff.
What advice would you give aspiring entrepreneurs out there? 
Don't be afraid to experiment and challenge your own ideas. Choose the more interesting choice.
Share this article