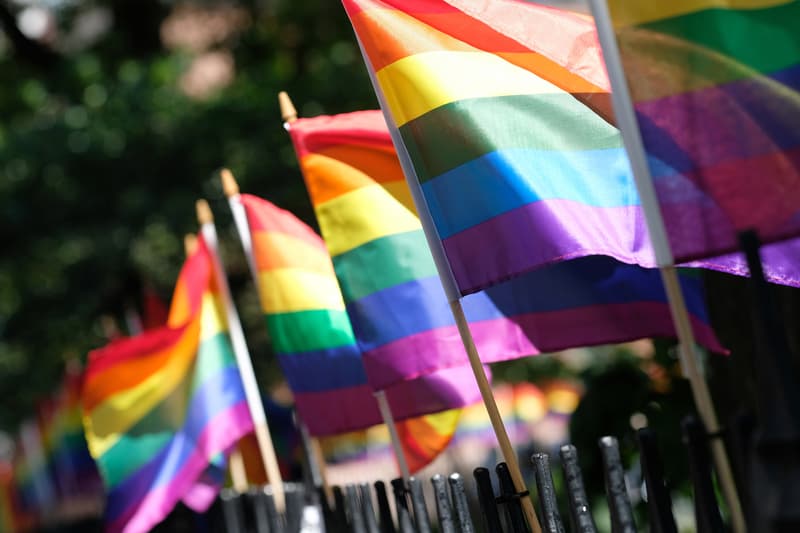 Culture
Police Banned From NYC Pride Through 2025
Law enforcement must reckon with its history of violence against the LGBTQ+ community.
Police Banned From NYC Pride Through 2025
Law enforcement must reckon with its history of violence against the LGBTQ+ community.
The organizers of New York City's Pride celebrations have banned police from participating in all Pride-related events — including the annual Pride parade — through 2025. The decision is a move to hold law enforcement accountable for targeting the LGBTQ+ community, particularly Black and transgender folks.
"NYC Pride seeks to create safer spaces for the LGBTQIA+ and BIPOC communities at a time when violence against marginalized groups, specifically BIPOC and trans communities, has continued to escalate," Heritage of Pride, the nonprofit that plans the city's Pride events, wrote in a statement. "The sense of safety that law enforcement is meant to provide can instead be threatening, and at times dangerous, to those in our community who are most often targeted with excessive force and/or without reason. NYC Pride is unwilling to contribute in any way to creating an atmosphere of fear or harm for members of the community."
Trained private security, community leaders and volunteers will provide security and first response services at Pride events going forward. NYPD will be involved "only when absolutely necessary" and "as mandated by city officials." Heritage of Pride will reevaluate the participation of law enforcement in 2025.
"We as an organization started as a response to police brutality," André Thomas, an NYC Pride co-chair, told The New York Times. "We definitely need to be cognizant and aware of that," he added, referencing the police raid of the Stonewall Inn, a gay bar in Manhattan's Greenwich Village. The collective decision of NYC Pride follows in the footsteps of Toronto Pride and San Francisco Pride, which barred uniformed police officers in 2019 and 2020 respectively.
NYC Pride begins in June and will culminate in a Pride parade on June 27.
Share this article