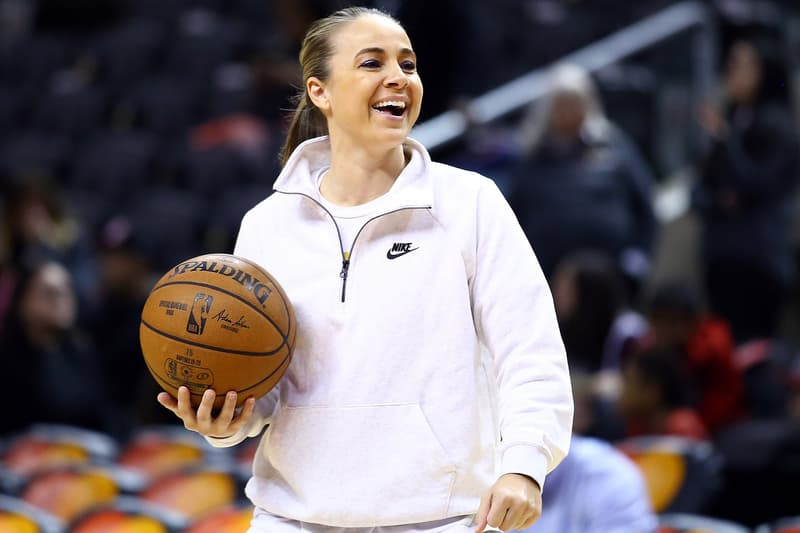 Culture
Becky Hammon Could Make History As the NBA's First Female Head Coach
Rumors suggest that she's leaving the San Antonio Spurs.
Becky Hammon Could Make History As the NBA's First Female Head Coach
Rumors suggest that she's leaving the San Antonio Spurs.
According to the latest rumors, San Antonio Spurs assistant coach Becky Hammon could be in the running for a head coach position.
Hammon, one of the WNBA's most successful basketball players, joined the Spurs in 2014 as the NBA's first female full-time assistant coach. Now, however, fans are calling on the league to shake things up and recruit Hammon to a head coach position, which would make her the first female head coach in NBA history. In a recent article, DraftKing Nation claimed that Hammon was interviewing for head coach positions at Orlando Magic and the Portland Trail Blazers.
The Magic is looking to fill the role amidst its current rebuild, after recently letting go of previous head coach Steve Clifford, while the Trail Blazers have Mike D'Antoni, Dawn Staley, Brent Barry and Chauncey Billups, as well as Hammon, on their search list.
More updates are expected to follow, so keep an eye out for Hammon's potential new position. In other news, Pharrell is opening a private school for low-income students in Virginia.
Share this article