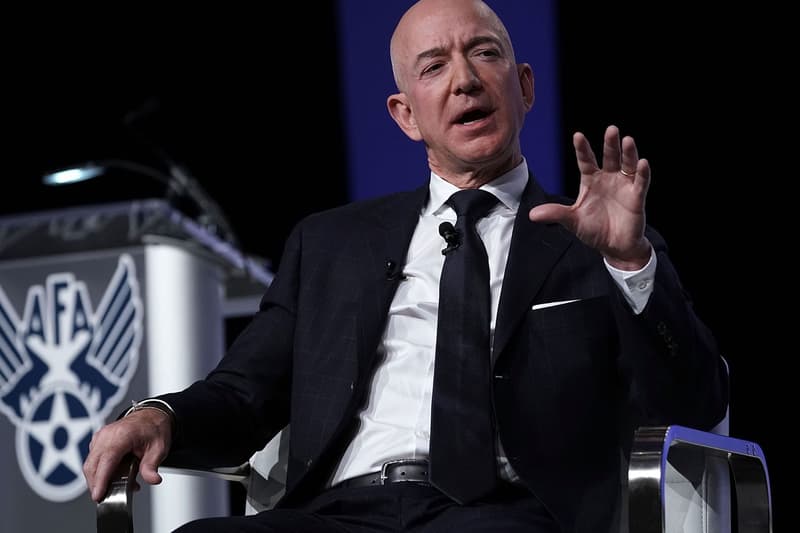 Someone Started a Petition To Ban Jeff Bezos From Earth
And it has over 10,000 signatures.
A concerned citizen has launched a Change.org petition to prevent Jeff Bezos from returning to Earth after his upcoming flight to space, scheduled for July 20. Succinctly titled "Petition To Not Allow Jeff Bezos Re-Entry To Earth," the initiative has garnered over 12,000 signatures.
"Jeff Bezos is actually Lex Luthor, disguised as the supposed owner of a super successful online retail store," the description of the petition begins. "However, he's actually an evil overlord hellbent on global domination…Jeff has worked with the Epsteins and the Knights Templar, as well as the Free Masons to gain control over the whole world. He's also in bed with the flat earth deniers; it's the only way they'll allow him to leave the atmosphere."
The appeal is addressed to Blue Origin, the Amazon CEO's very own commercial spaceflight company. Last week, Bezos announced that he and his brother would board Blue Origin's maiden voyage on the New Shepard, a suborbital rocket that seats six people. The company is in the process of auctioning off the remaining four seats on the inaugural flight, the first of which sold for $28 million USD.
"This may be our last chance before they enable the 5G microchips and perform a mass takeover," the petition concludes. Head to Change.org to check it out.
Share this article