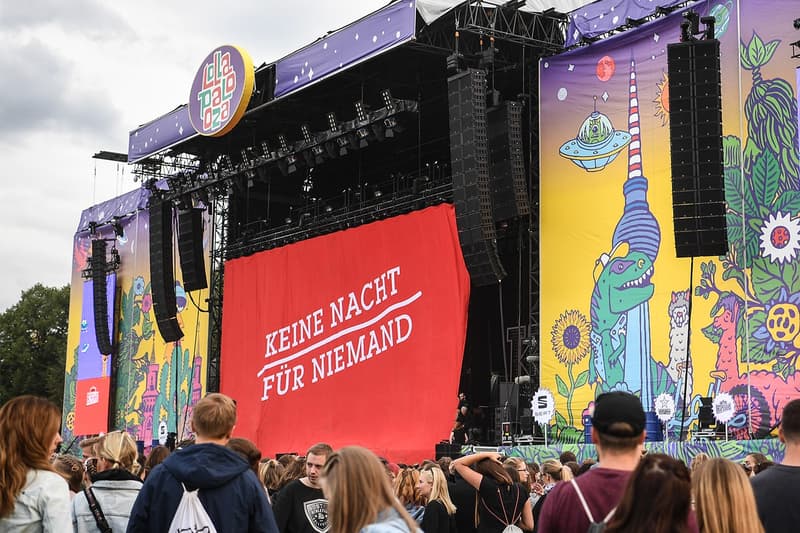 Music
Chicago Is Giving Away Lollapalooza Tickets to Vaccinated Individuals
A new prize for getting immunized.
Chicago Is Giving Away Lollapalooza Tickets to Vaccinated Individuals
A new prize for getting immunized.
Chicago's health department has announced that it will offer Lollapalooza 2021 tickets to those who get vaccinated against COVID-19, giving citizens a chance to see Post Malone, Tyler, The Creator and more at the summer music festival.
According to the latest reports, residents who have booked an appointment on June 26 at Wilbur Wright College, Richard J. Daley College, Kennedy King College and Malcolm X College will receive a one-day pass to the four-day event. Each of the four sites will offer a one-day ticket for the different dates, with Wilbur Wright College offering tickets for July 29, Richard J. Daley College for July 30, Kennedy King College for July 31, and Malcolm X College for August 1. However, only those aged 18 years old and above will be allowed to book an appointment, as the Johnson & Johnson vaccine will be the only one available at the selected sites.
If you've already been vaccinated, fear not, as you can claim the tickets from June 27 via a link on Chicago Department of Public Health's social media accounts as well as on its official website. The Lollapalooza 2021 passes will be ready for collection on July 10, during a Protect Chicago Music Series concert at the House of Blues, where individuals will have to present their vaccination card and a photo ID as evidence.
"Lollapalooza has called Chicago home for the past 16 years, and we truly love this vibrant city," said Charlie Walker of C3 Presents. "We are pleased to partner with and support the City to encourage vaccinations."
In other music news, Tyler, The Creator has released a "SIDE STREET" teaser.
Share this article