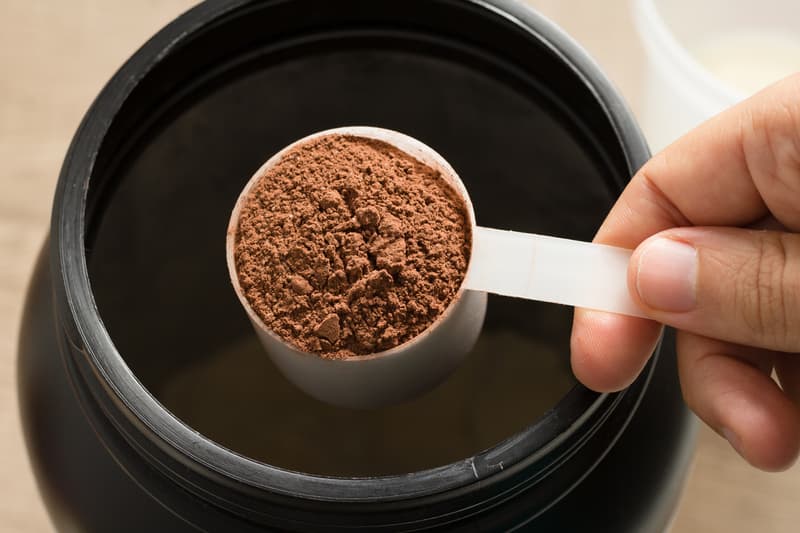 Culture
Please, Do Not Try Dry Scooping
A 20-year-old suffered a heart attack after partaking in the TikTok trend.
Please, Do Not Try Dry Scooping
A 20-year-old suffered a heart attack after partaking in the TikTok trend.
TikTok is full of trends that run the gamut from outrageous to downright dangerous. The latest fad circulating on the platform is "dry scooping," eating a scoop of pre-workout powder dry, instead of diluting it with water as instructed.
One TikTok user, 20-year-old Briatney Portillo, is warning viewers against partaking in the risky trend. "Taking a dry pre-workout scoop because I saw it trending on TikTok," one of her videos begins, only to continue with a dark conclusion: "Ending up in the hospital because I had a heart attack."
Speaking to BuzzFeed about her experience, Portillo said she noticed a sensation of heaviness in her chest. Later on, while getting ready for work, her left arm went limp. After rushing to the hospital, medical staff informed Portillo that she suffered an NSTEMI, a type of heart attack.
Though dry-scooping has been around long before the advent of social media, it's clear that TikTok — frequented by impressionable teens — helped spread the dangerous practice to a wider audience. Pre-workout powder contains extremely high levels of caffeine, often double or triple the amount in coffee. Consuming a high level of caffeine in such a short amount of time can cause your blood pressure and heart rate to spike, putting undue stress on your heart. In addition, swallowing dry powder poses a choking risk, similar to the disastrous results of YouTube's Cinnamon Challenge.
In short — do not try dry-scooping.
Share this article