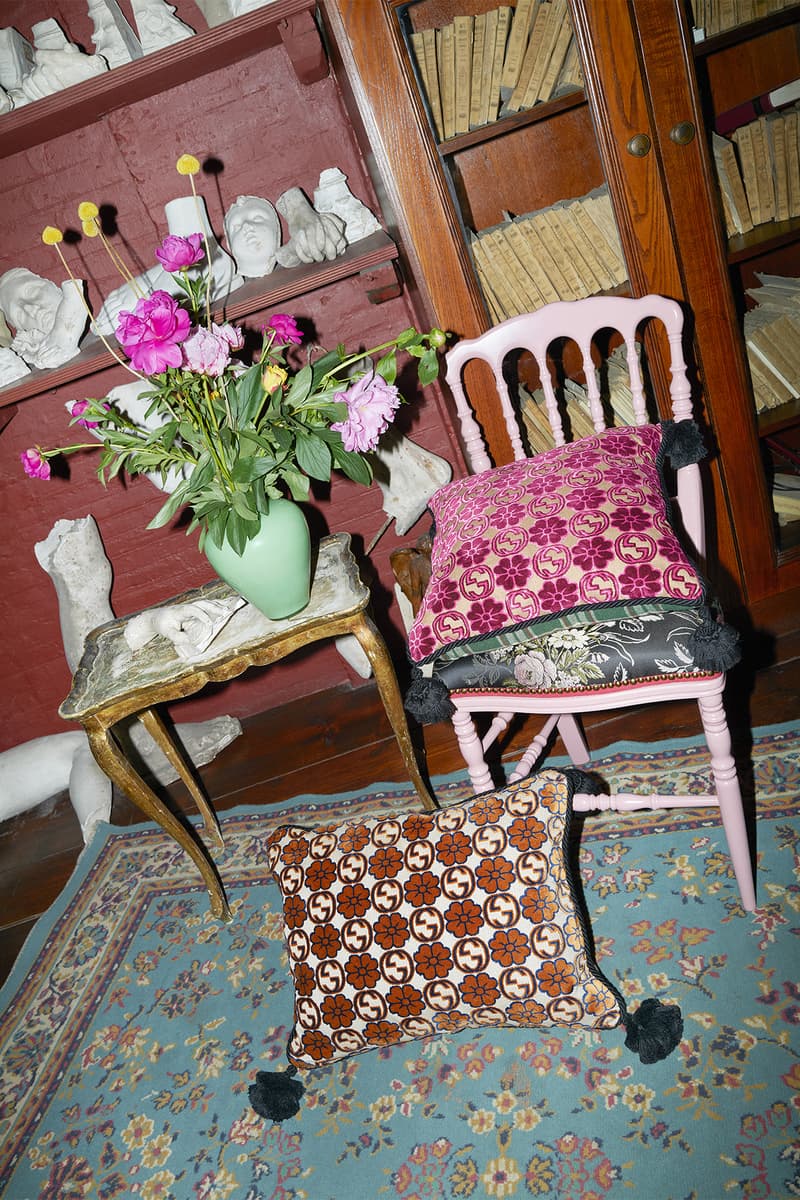 1 of 7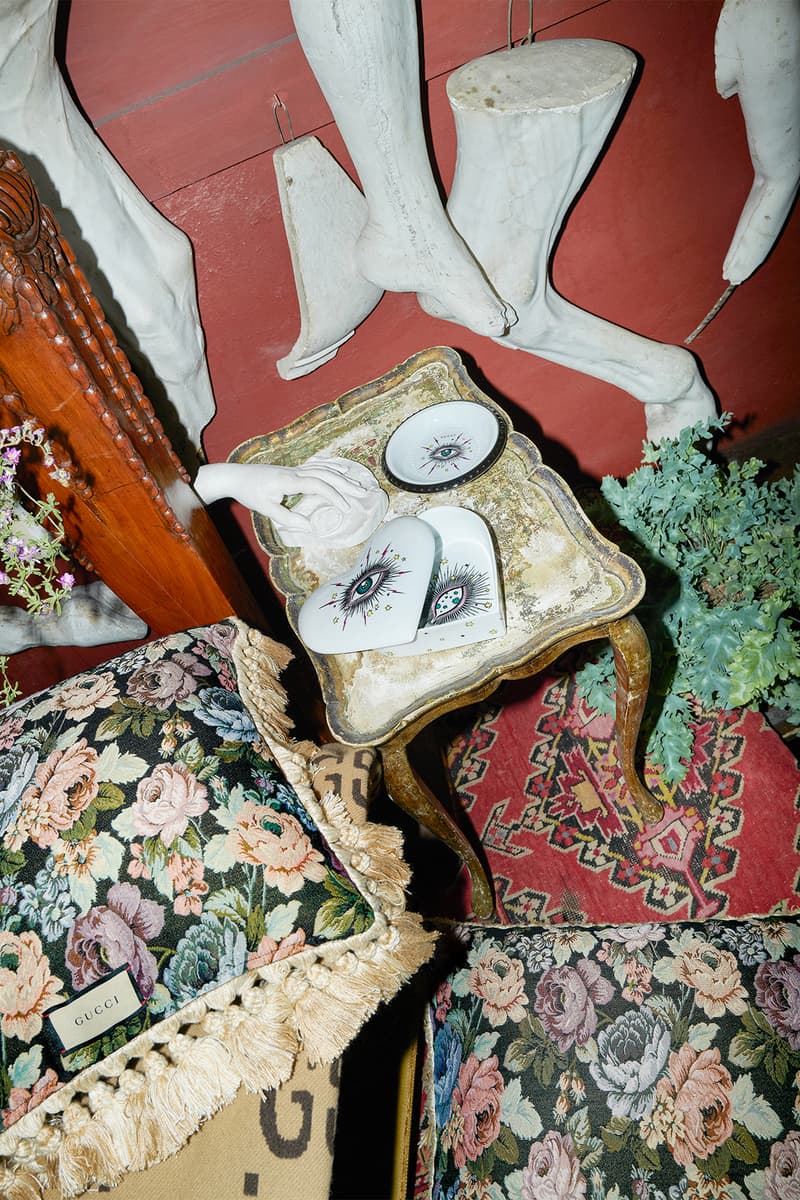 2 of 7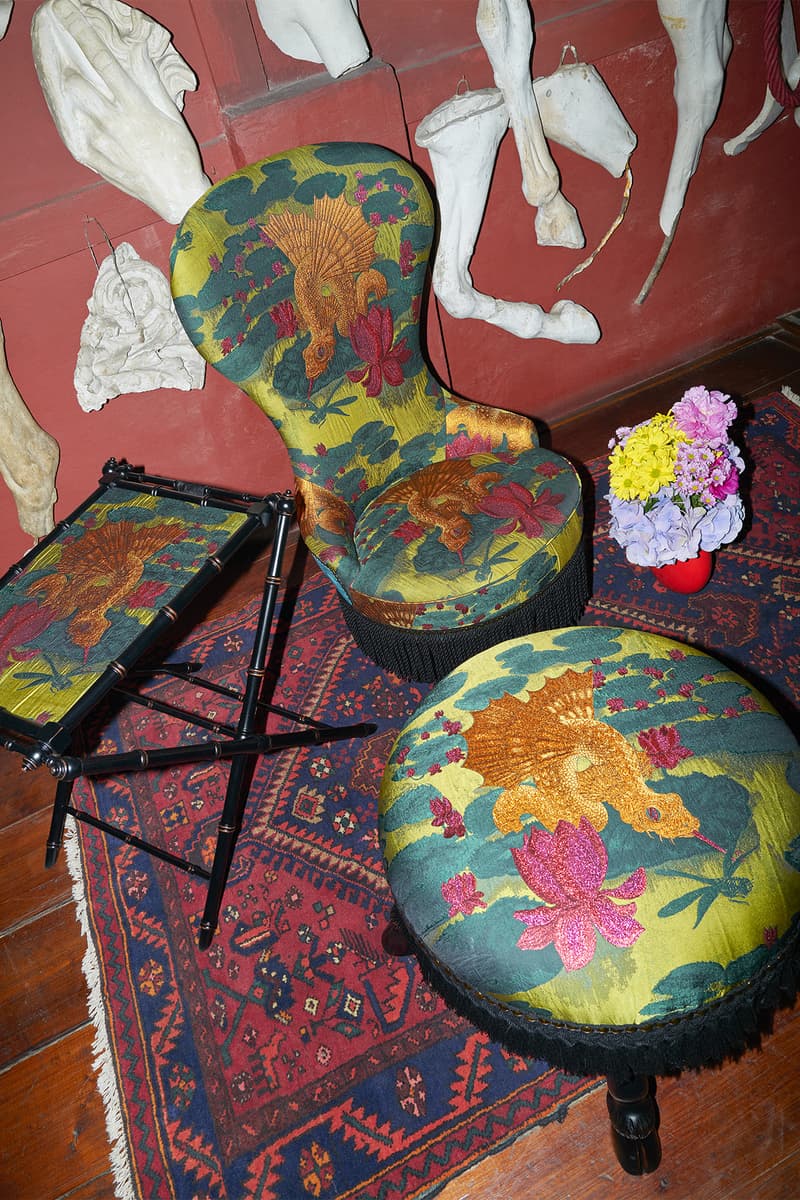 3 of 7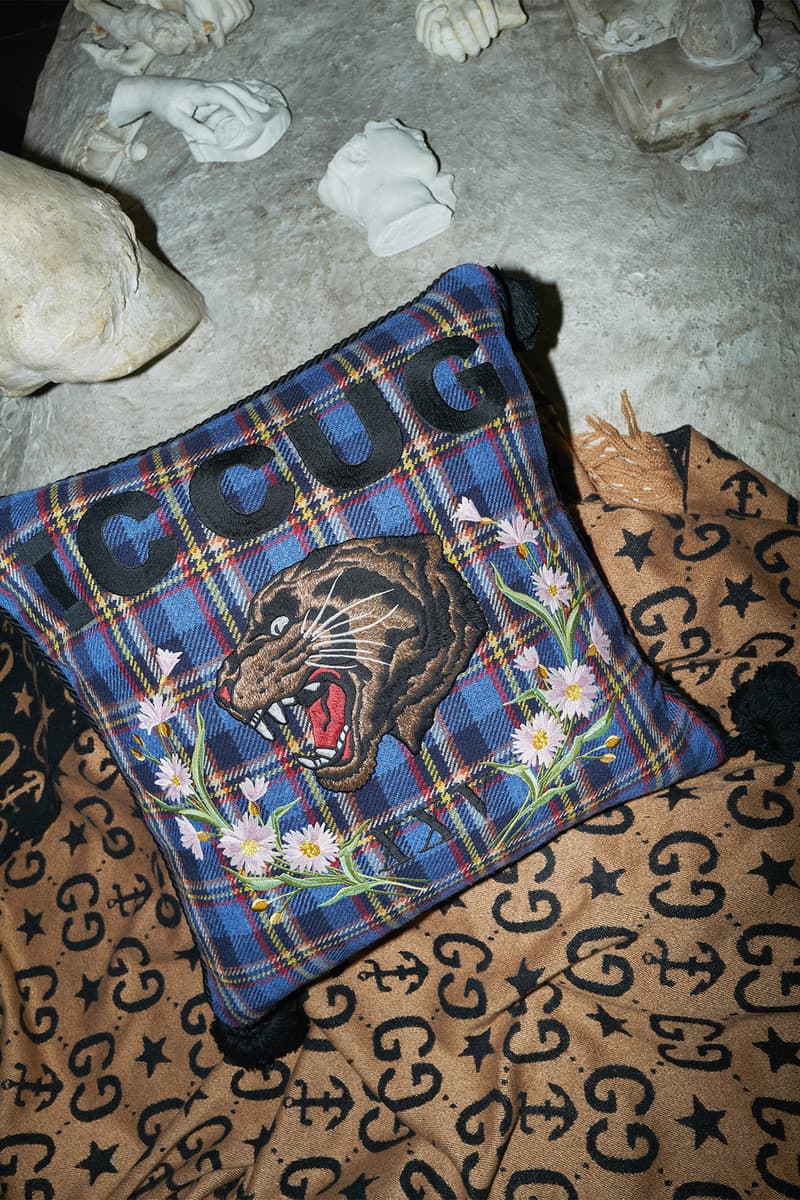 4 of 7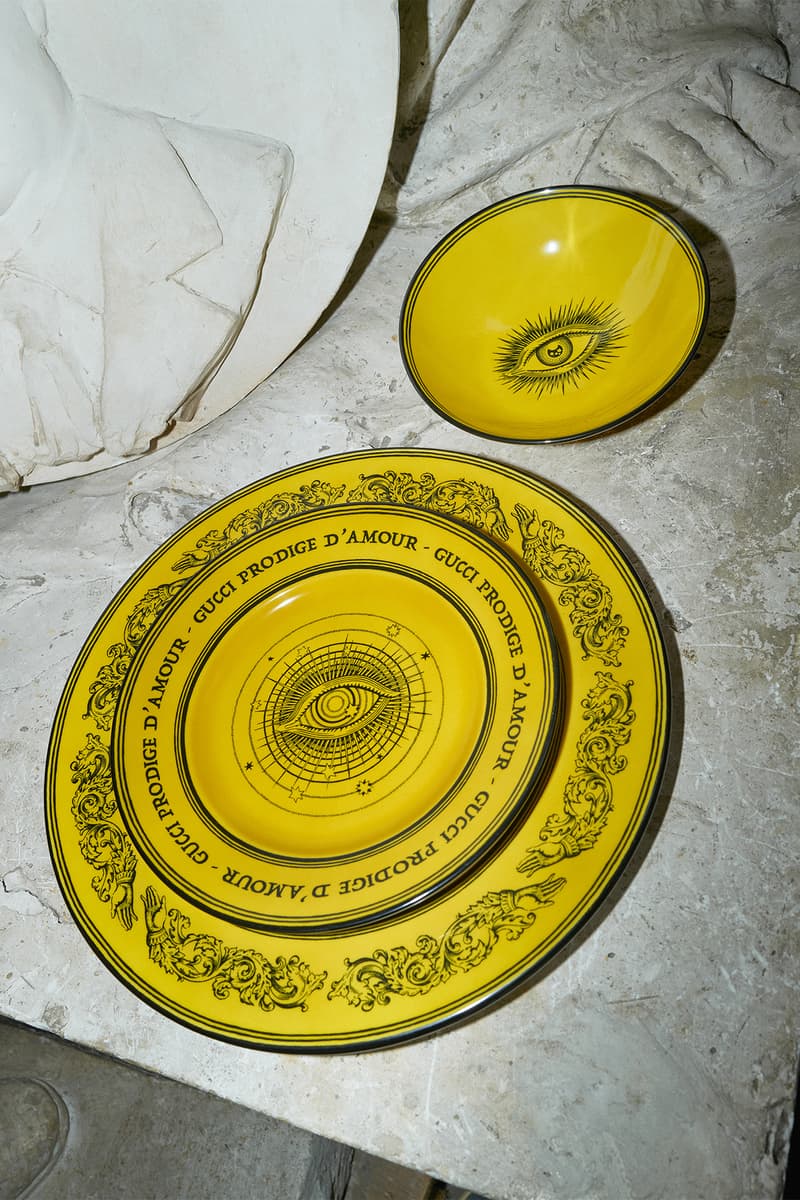 5 of 7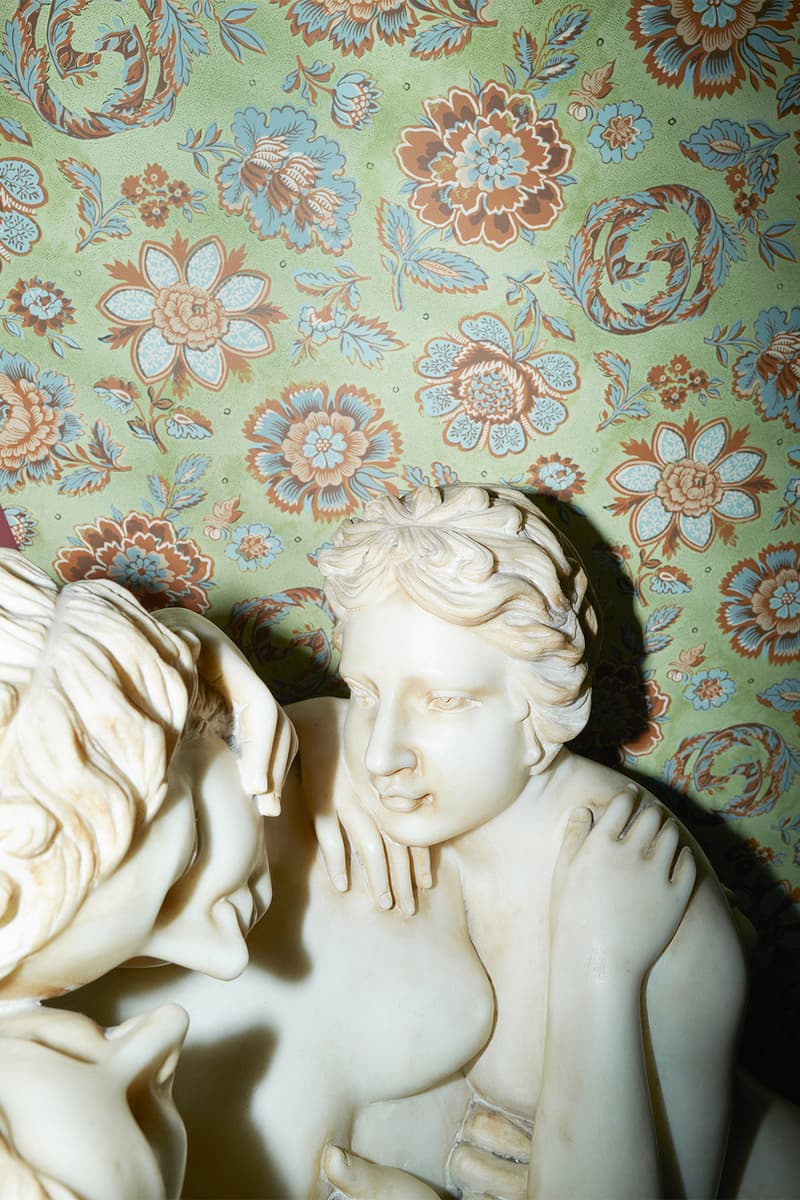 6 of 7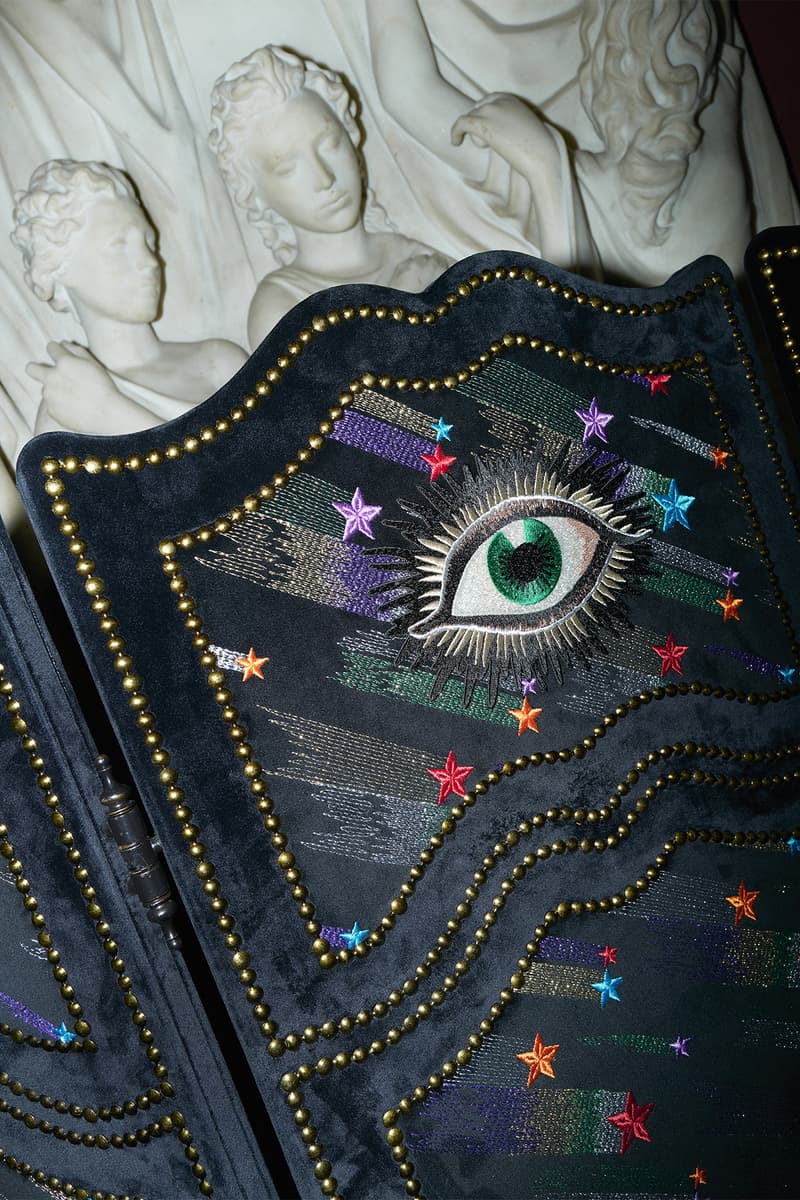 7 of 7
Liberace Would Love Gucci's New Décor Collection
We'll take the tiger print wallpaper, please.
Gucci's latest homeware collection is an opulent, eccentric feast. Flexing his ability to transform gaudy excess into romance, Alessandro Michele Gucci-fies furniture, tableware and more, presenting a range of décor for the bon vivant in all of us.
Shiny jacquard armchairs are accented with a fringe trim, while coordinating pillows — printed with the Gucci monogram in a range of styles –  are adorned with fluffy tassels. Bold tableware, including a silver cloche engraved with the word "hypnotism," offers a statement-making way to serve your next set of dinner guests. Wallpaper receives a glamorous makeover too, available in snarling tiger prints, classic toiles and floral medleys that will add panache to any room. In short, maximalism reigns at the house of Gucci.
Gucci's new home collection is available at the brand's website.
Share this article