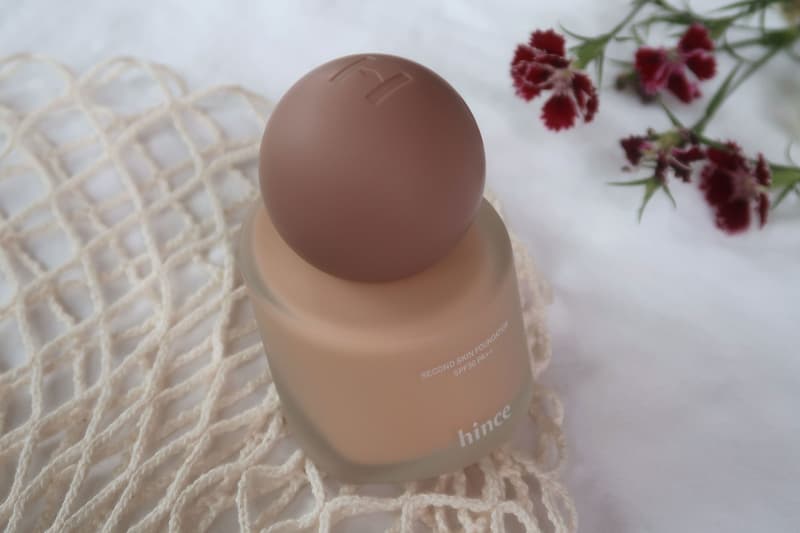 Beauty
hince's Second Skin Foundation Is My Go-To Makeup Product This Season
The formula is not only lightweight, but it also comes in the most aesthetic packaging.
hince's Second Skin Foundation Is My Go-To Makeup Product This Season
The formula is not only lightweight, but it also comes in the most aesthetic packaging.
Searching for the perfect foundation has been a struggle, especially after the world started wearing face masks last year. Although some countries are slowly going mask-free, I don't see myself taking mine off anytime soon even after getting vaccinated. A product that I've found works in harmony with face coverings is the Second Skin Foundation by hince, one of the buzziest K-beauty brands at the moment.
For those unfamiliar, the label is loved not only for its easy-to-wear formulas, but also for its aesthetic packaging. Some of hince's bestselling products include matte lipsticks and eyeshadows in addition to the recently launched jelly-style nail lacquers, which arrive in containers that you'd want to leave on your vanity to take pictures of. Similarly, the Second Skin Foundation comes in a unique and gorgeous bottle with a spherical cap that protects the dispensing pump.
Continue reading to find out why hince's foundation has become my go-to in this week's Editor's Pick.
WHAT IS IT: hince Second Skin Foundation
WHY IT'S WORTH THE HYPE: Aside from the beautiful packaging, hince's new foundation — as its name suggests — works just like your second skin. For someone like myself who doesn't enjoy wearing thick foundations and tends to apply only a few dabs of concealer instead, lightweight formulas are everything. Although it doesn't give full coverage, hince's foundation is so airy and comfortable that it almost feels like my skin is absorbing the product the way it would with skincare. The formula is just opaque enough to blur out any discoloration on the face and to give a balanced look, while still subtly revealing your natural glow. The foundation additionally comes with SPF30 PA++ for extra sun protection. It's also long-lasting and effectively minimizes smudging from face masks.
WHERE YOU CAN FIND IT: Priced at ₩36,000 KRW (approximately $32 USD), the Second Skin Foundation is available at hince's web store as well as retailers like Olive Young and Beauty Box Korea.
Share this article