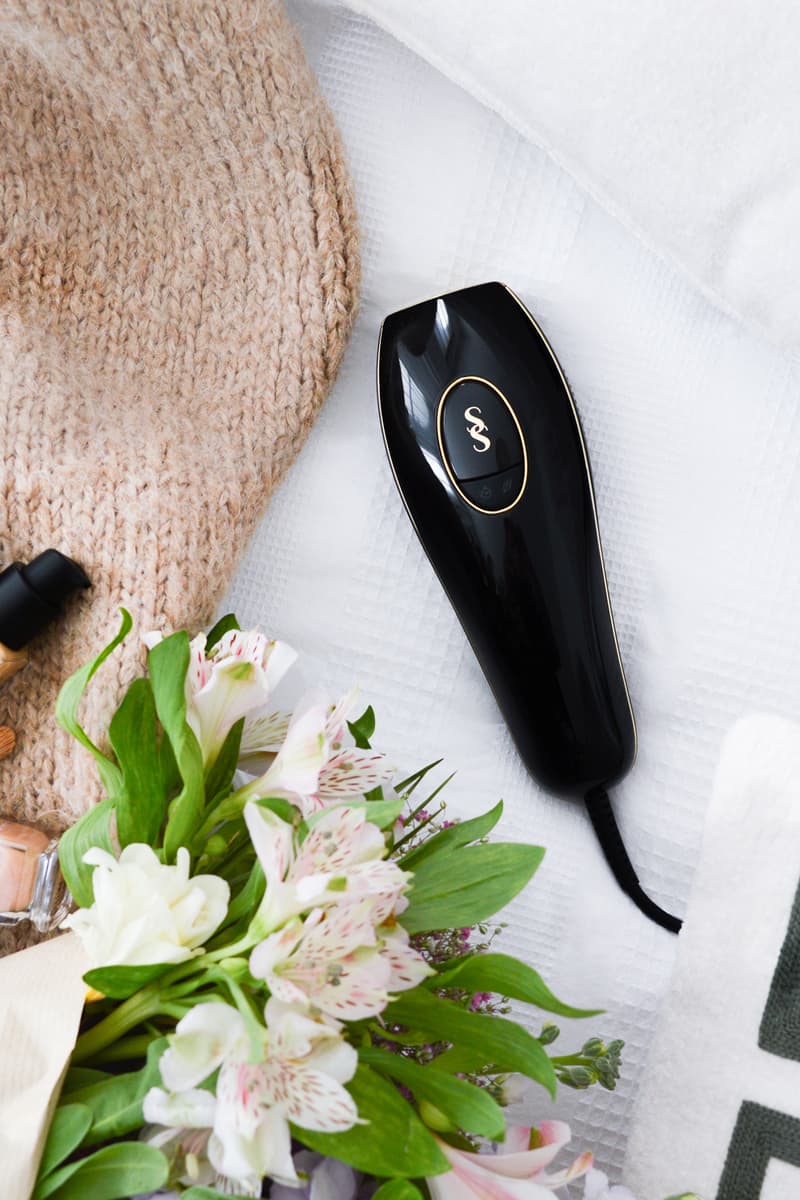 I Zapped Myself With Intense Pulsed Light for Smoother Armpits
An editor tries IPL hair removal.
Beauty
I Zapped Myself With Intense Pulsed Light for Smoother Armpits
An editor tries IPL hair removal.
For many people who shave, the pursuit of smooth underarms is a never-ending cycle of razors, bumps and irritation. When presented with the opportunity to banish prickly, itchy armpits permanently, I accepted. The prospect of perpetually smooth skin was a tantalizing one and, with summer officially in full swing, it would be undeniably convenient to forgo shaving every few days.
Enter the SmoothSkin Pure: it's a handheld device that uses intense pulsed light (IPL) technology to zap hair on the underarms, legs, face and bikini area (I decided to focus on my armpits, the area I notice myself needing to shave most frequently). IPL is different than laser hair removal — instead of emitting light at one specific wavelength, IPL uses a broader spectrum of wavelengths to target the melanin (pigment) in unwanted hair. As dermatologist Dr. Mona Gohara explains, the energy emitted from IPL is absorbed by the hair follicle and turns into heat, disabling the follicle in the process.
The SmoothSkin Pure looks a bit like a grocery store scanner, a comforting familiarity for a permanent hair removal virgin like myself. It's also surprisingly easy to use despite its seemingly high-tech features. The machine automatically scans your skin tone and selects the appropriate energy level for you, so there's no need to worry about calibrating it or selecting a particular setting. Simply hold the "window" of the apparatus against your skin and press the activation button, repeating this process across a desired area. The SmoothSkin also features a "Glide Mode," which continuously fires as you slide the device across your skin — this is ideal for larger areas such as the legs.
The SmoothSkin Pure isn't entirely painless but it doesn't hurt, either. It feels something like a small shock or pinch, a bearable annoyance considering its low-maintenance treatment timeline: use once every seven days, for 12 weeks. After the initial 12 weeks, you can go 4 to 8 weeks between top-ups.
I've been using the SmoothSkin Pure on my armpits for six weeks and notice a definite difference. My skin is less bumpy, and it takes much longer for stubble to emerge in-between shaves. The thickness of my armpit hair has reduced, too.
However, I have one major qualm, a complaint that lies more in the development of IPL technology than in the SmoothSkin Pure itself. IPL can cause damage to darker skin tones, as the technology uses light to target melanin, a natural pigment that determines skin, hair and eye color. As a precaution, the SmoothSkin will not activate if its sensor detects that skin is too dark for treatment — I have medium-light skin (hardly "dark") and I received the device's red-light warning on specific spots of my underarm area. If a technology excludes a wide range of skin tones, I'd say it requires serious re-evaluation and development by scientists and doctors. Laser hair removal is safe for all skin tones, but it goes without saying that everyone should have access to an at-home alternative.
At the end of the day, the SmoothSkin Pure is effective at reducing hair growth on people with light to medium-toned skin. Of course, this leads us to a much larger — and loaded — question: when will consumers of all skin colors receive an option for permanent, at-home hair removal?
Image Credit

Sinitta Leunen/Unsplash; Alexandra Pauly/Hypebae
Share this article