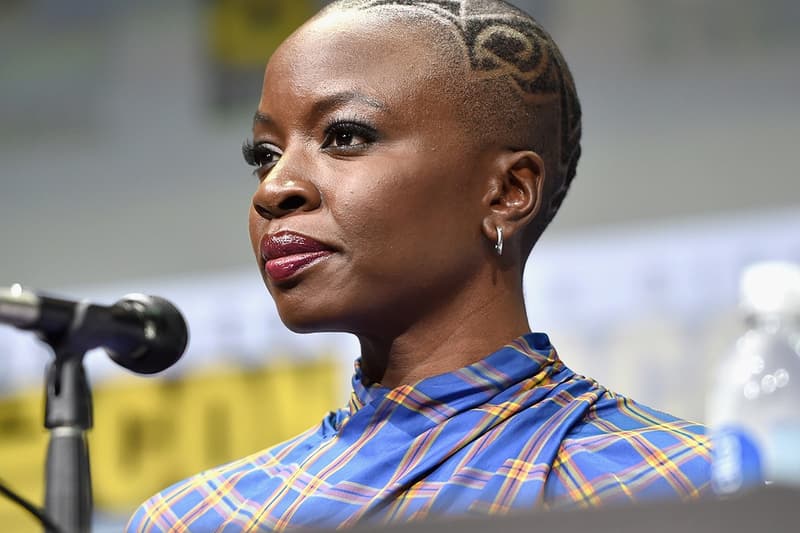 Film & TV
Disney+ Could Be Giving 'Black Panther's Okoye Her Own Spin-Off Series
Potentially arriving alongside 'Black Panther: Wakanda Forever.'
Disney+ Could Be Giving 'Black Panther's Okoye Her Own Spin-Off Series
Potentially arriving alongside 'Black Panther: Wakanda Forever.'
Following the success of Marvel's announcements in recent months, rumors have surfaced suggesting that Black Panther's Okoye will have her own spin-off series on Disney+.
Reports suggest that the series will be centered around Okoye's origin story, seeing Danai Gurira return as the Dora Milaje warrior, after appearances in Black Panther, Avengers: Infinity War and Endgame, as well the appearance of another Dora Milaje warrior in the Marvel series The Falcon and the Winter Soldier, featuring Anthony Mackie and Sebastian Stan. The news arrives after it was confirmed that Ryan Coogler will be directing another new Marvel series, Black Panther: Wakanda Forever, which would also see Gurira reprise her role as Okoye.
The Hollywood Reporter recently released an article detailing the actions of the entertainment industry's lawyers, which included a paragraph about Gurira's attorney Jamie Mandelbaum. It stated that he "brokered a deal for [Gurira] to not only reprise her role as Okoye in the upcoming Black Panther sequel but also in an origin spinoff series for Disney+."
As of right now, neither Marvel nor Disney have officially confirmed the rumors, so make sure to stay tuned as any more updates surface. In other news, the Marvel Eternals trailer has dropped, revealing an epic cast.
Share this article