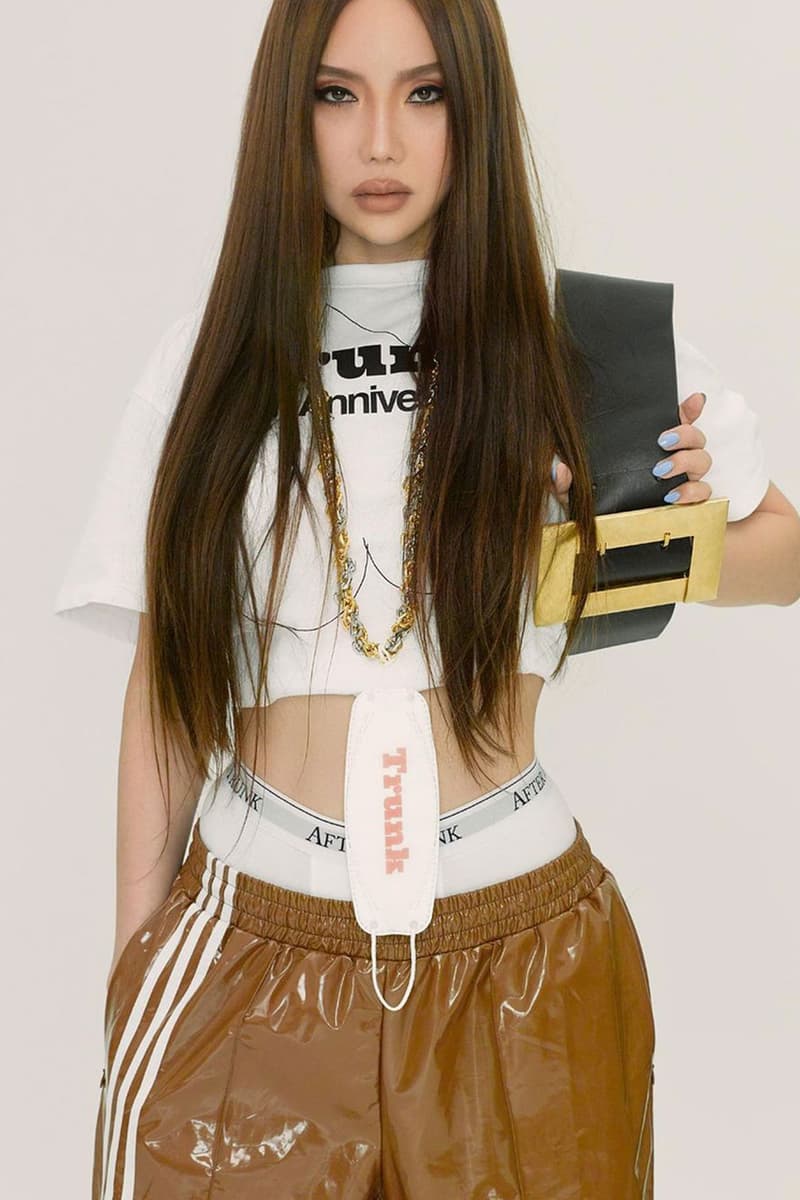 1 of 2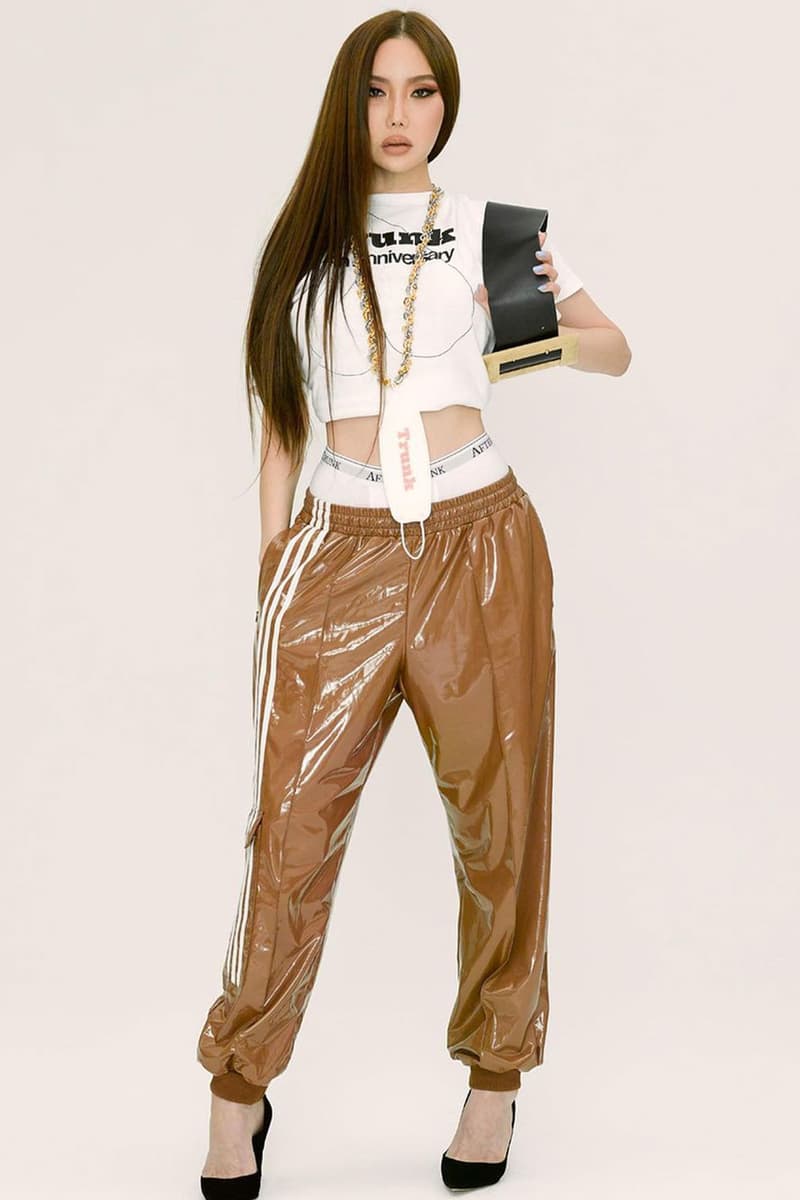 2 of 2
Culture
Mini Han Is a Pioneer in Breaking Stereotypes of South Korea's LGBTQ+ Community
The fashion insider and beauty queen talks navigating the pandemic as the co-owner of Itaewon's popular gay bar, Trunk Seoul.
Mini Han Is a Pioneer in Breaking Stereotypes of South Korea's LGBTQ+ Community
The fashion insider and beauty queen talks navigating the pandemic as the co-owner of Itaewon's popular gay bar, Trunk Seoul.
The coronavirus pandemic has been particularly rough on South Korea's LGBTQ+ community after a cluster of confirmed cases came from Seoul's famous gay clubs in Itaewon. Trunk Seoul, one of the district's hottest bars, was one of the establishments involved, and was ridiculed by members of the public who blamed these businesses for spreading the virus. While clubs remain closed, Trunk's co-owner Mini Han, a leading figure in the country's fashion and LGBTQ+ spaces (she's the first Korean to win Miss International Queen, a beauty pageant for transgender women), has been able to keep going with her business, expanding the Trunk brand with a newly launched merch label dubbed After Trunk.
"We decided to consider this crisis as an opportunity," Han shares with HYPEBAE, mentioning Trunk's two other co-owners Chulhwa Kwon and Donggil Choi. Although Korea continues to be one of the more conservative countries when it comes to LGBTQ+ rights, Han is hopeful about the future as more and more queer individuals openly share their stories online.
In honor of Pride Month, we talk to Han about navigating the pandemic as one of the owners of Trunk Seoul, as well as future plans for her merch line After Trunk.
View this post on Instagram
Most clubs haven't been able to open throughout the pandemic. How has the club scene in Seoul changed?
It's been about a year since all clubs and bars have closed and we're just waiting to get vaccinated. We're expecting to wait a bit more until we are able to open back up again. At the moment, everything feels dark and dull like a long tunnel, and I'm dreaming of the day all of this comes to an end.
And the queer community was widely ridiculed after a cluster of confirmed cases came from the Itaewon area at the beginning of the pandemic.
Trunk was one of the clubs with confirmed cases during this time. We were all scared — we were unfamiliar with coronavirus and being stuck in a pandemic in general. Just because some gay clubs had confirmed cases, the queer community was targeted and blamed for spreading the disease. Some even called COVID-19 "gay corona," which made a lot of us feel very sad. There was a lot of mental pressure and I wanted to hide. It felt as if everything was my fault. The entire Itaewon street became dark and it was a confusing time for all of us.
How did you go about developing the Trunk brand amidst the pandemic, when clubs had to close down?
The three owners of Trunk, including myself, decided to consider this crisis as an opportunity. Since we weren't able to run the club, we thought of making some merch under the After Trunk label. We're already in our second season now.
View this post on Instagram
What message do you hope to deliver through the launch of After Trunk?
There still are some people who view us negatively, although some others have been taking interest in Trunk through social media. The main message we want to deliver with this new brand is that Trunk is anywhere you go. It's more like a feeling and mood rather than just a physical bar. Even if we can't go clubbing right now, if we wear an After Trunk tee we'd "feel Trunk." We've received a lot of positive feedback, which is really great. However, I do hope After Trunk doesn't just end as a merch line but extends to Trunk Seoul and its reopening, which will hopefully come soon. I do want to experiment more with the Trunk brand and not restrict it to just a bar. For example, it could become a clothing store, a supermarket, a hotel and so much more.
You're hosting this year's Seoul Queer Culture Festival, which is taking place online. How does it feel to lead one of the country's largest LGBTQ+ events?
I was actually supposed to host the event last year, but that ended up not happening because of all the confirmed cases in Itaewon. I thought it would be better if I stayed quiet during that time. I'm glad that I'm able to participate this year. It really means a lot and as someone who runs a gay bar, I'm happy to be able to stand up in front of the public and be open about who I am.
How do you think Korea's perception of the LGBTQ+ community has changed in recent years, and what do you think needs to be done to create an environment where everyone is accepted for who they are?
I think the environment has become a bit more comfortable for those who are open about their identity, although society makes it difficult for those in the closet to come out. I think the most important thing is for each and every one of us to be more self-confident and upfront about who we are. I think that if we continue to show our true selves, more people will become open to the queer community. I really hope these small changes will help make a better place.
Could you share any upcoming projects you have planned?
We have some new merch such as our Freedom tee, which is designed by Chulhwa. We have some plans to further develop the Trunk brand as something larger than a gay club. Hopefully, we can become a label that is accessible and approachable for all.
View this post on Instagram
Share this article