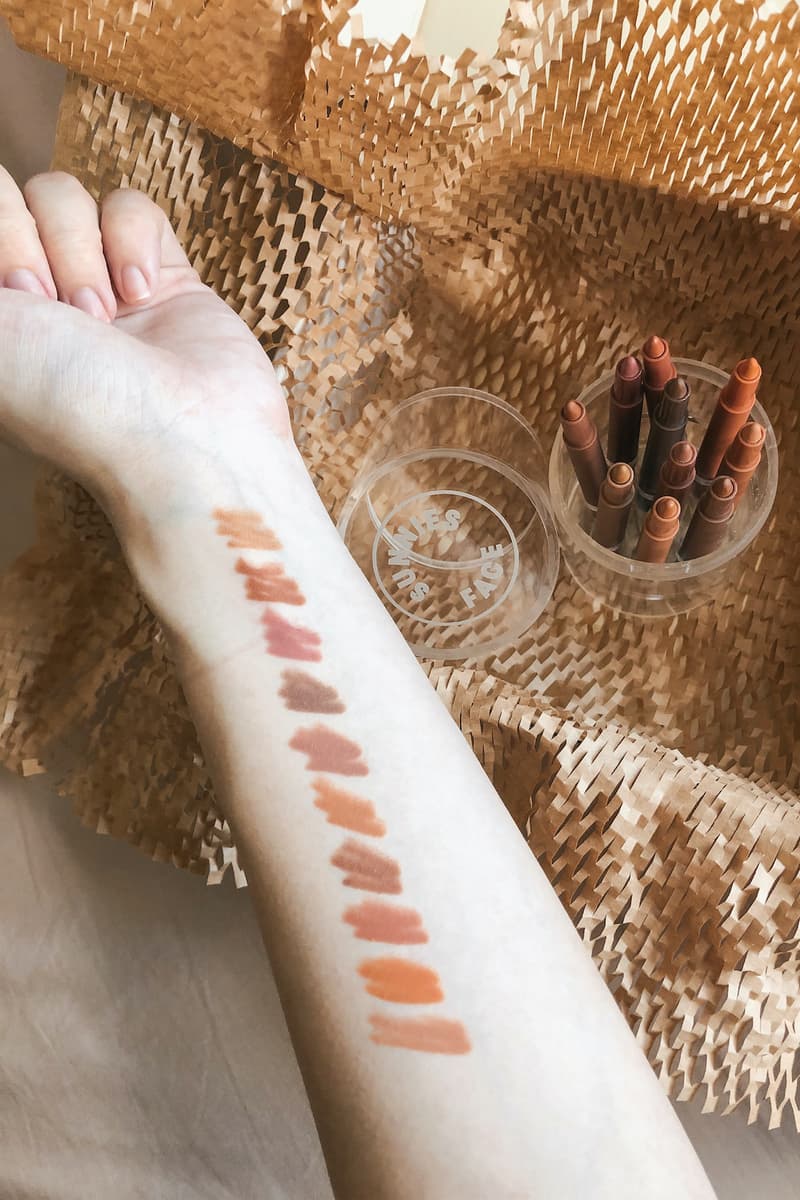 Sunnies Face's Eyecrayon Is the Perfect Lazy-Girl Makeup Product
Available in 10 neutral, earthy hues.
Beauty
Sunnies Face's Eyecrayon Is the Perfect Lazy-Girl Makeup Product
Available in 10 neutral, earthy hues.
I've always been intimidated by eyeshadows — I simply don't think I have the creativity and the patience in me to create a look using five different colors at once. Don't get me wrong, I applaud those who do, but it really isn't for me. I've been trying to experiment more with eye makeup lately, however, since the eyes really are the only feature you see while wearing a face mask. I usually stick to one shade and apply the product using my fingers. With an angled brush, I also like to use a dark brown or black eyeshadow as my eyeliner. So when Sunnies Face, one of my favorite beauty brands, announced the launch of its Eyecrayon eyeshadow sticks, I knew I had to get my hands on them.
Read on to find out why the Eyecrayon made this week's Editor's Pick.
WHAT IS IT: Sunnies Face Eyecrayon
WHY IT'S WORTH THE HYPE: Unlike some eyeshadows, Sunnies Face's Eyecrayon is smudge-proof, creaseproof and waterproof. I live in Hong Kong and the humidity here is like no other, so this long-lasting cream-based eyeshadow has changed the game for me.
If you don't have enough time in the morning for your makeup, or if you're lazy like me, the stick's creamy consistency allows you to blend the product effortlessly with your fingers. To further define your lids, you can use a brush to soften out the edges. For the adventurous ones out there, do mix and match multiple shades to explore different looks.
My favorite colors include the peach beige "Dough," warm almond "Pretzel," sepia "Bambi" and dusty rose "Velour." Whether I'm out for date night or going to the office, these neutral and earthy tones go well with all my outfits. I also like to use "Earth," a deep, dark brown hue, as my eyeliner now. It's the perfect shade for an everyday soft glam look. And don't worry about the product losing its pointed tip shape, the stick conveniently comes with a built-in sharpener in the bottom lid.
WHERE YOU CAN FIND IT: Priced at ₱395 PHP (approximately $8 USD), the Eyecrayon stick is available at Sunnies Face's stores and Lazada.
Image Credit

Sunnies Face
---
Share this article