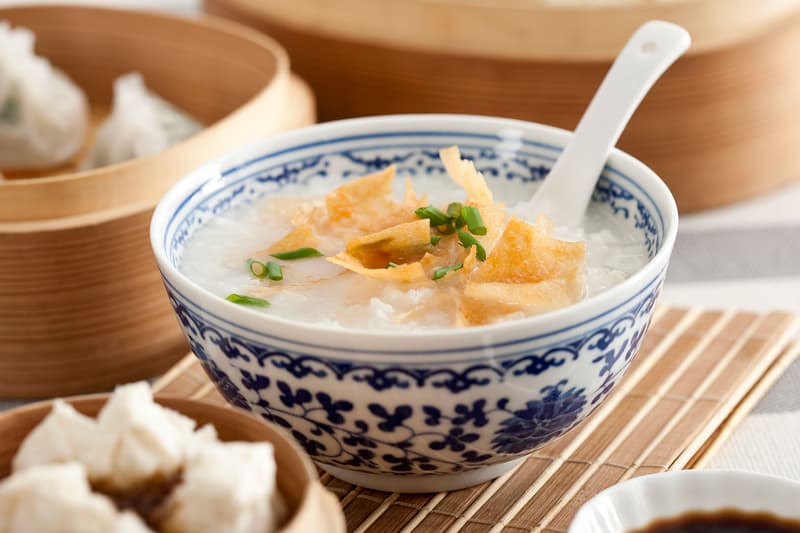 Culture
Brand Under Fire for "Improving" Congee for the Western Palate
Breakfast Cure is a label owned by acupuncturist Karen Taylor, who calls herself the "Queen of Congee."
Brand Under Fire for "Improving" Congee for the Western Palate
Breakfast Cure is a label owned by acupuncturist Karen Taylor, who calls herself the "Queen of Congee."
Breakfast Cure, a brand owned by acupuncturist Karen Taylor and run by an all-white team, is under fire for "improving" congee for the Western palate.
For those unfamiliar, congee is a type of rice porridge enjoyed as a staple dish among numerous Asian cultures. It's known by different names in certain countries, including juk in Korea, cháo in Vietnam and burbur in Indonesia.
In 2017, Taylor, a white woman who refers to herself as the "Queen of Congee," launched Breakfast Cure after discovering that her stomach stopped feeling pain from eating congee. She notes in a blog post, titled "How I Discovered the Miracle of Congee," that her products are "congee that you can eat and find delicious and doesn't seem foreign, but delivers all of the medicinal healing properties of this ancient recipe." Her brand offers "improved" versions of congee to cater to the Western palate, including flavors like "Pineapple Paradise," "Apple Cinnamon" and "Coconut Blueberry Bliss Congee." On top of that, she provides medical claims on her website, stating that congee has "healing" effects.
The breakfast label has been receiving backlash ever since going viral on Twitter with social media users calling Taylor out for culturally appropriating the Asian dish. "To me, the true mark of coloniality/orientalism here is her use of 'modern'— as though people in Asia don't eat congee, today," one person pointed out. Since then, Breakfast Cure has responded with a tweet:
"Recently we fell short of supporting and honoring the Asian-American community, and for that, we are deeply sorry. We take full responsibility for any language on our website or in our marketing and have taken immediate steps to remedy that and educate ourselves, revising our mission to not just creating delicious breakfast meals, but becoming a better ally for the AAPI community."
Share this article