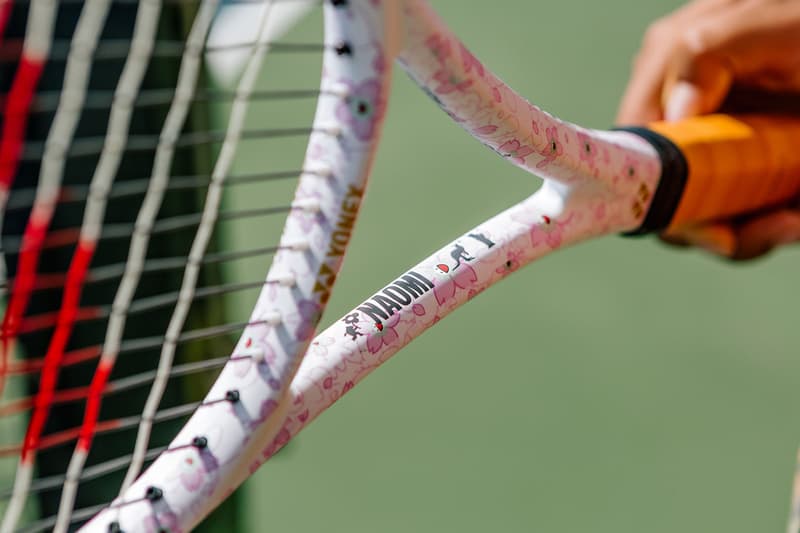 1 of 6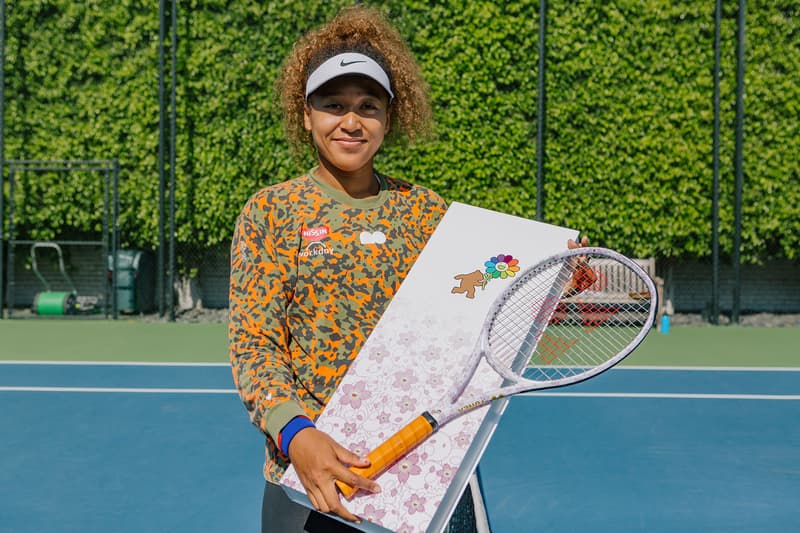 2 of 6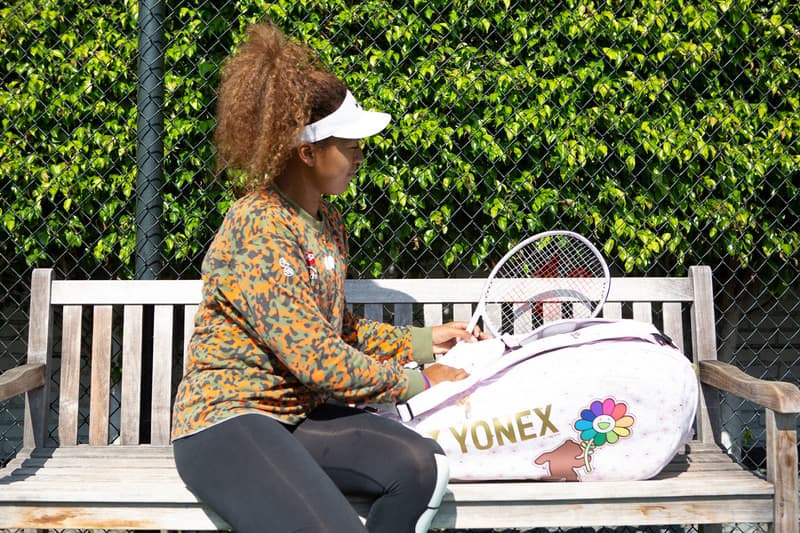 3 of 6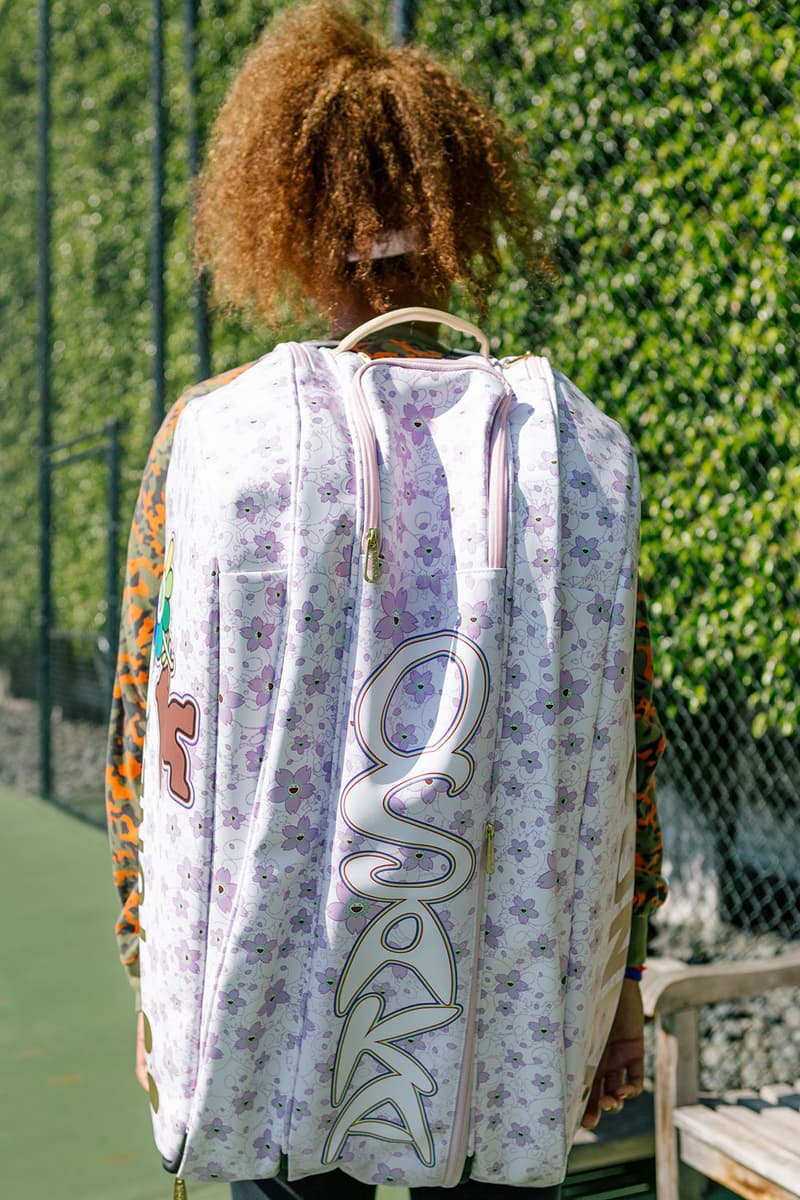 4 of 6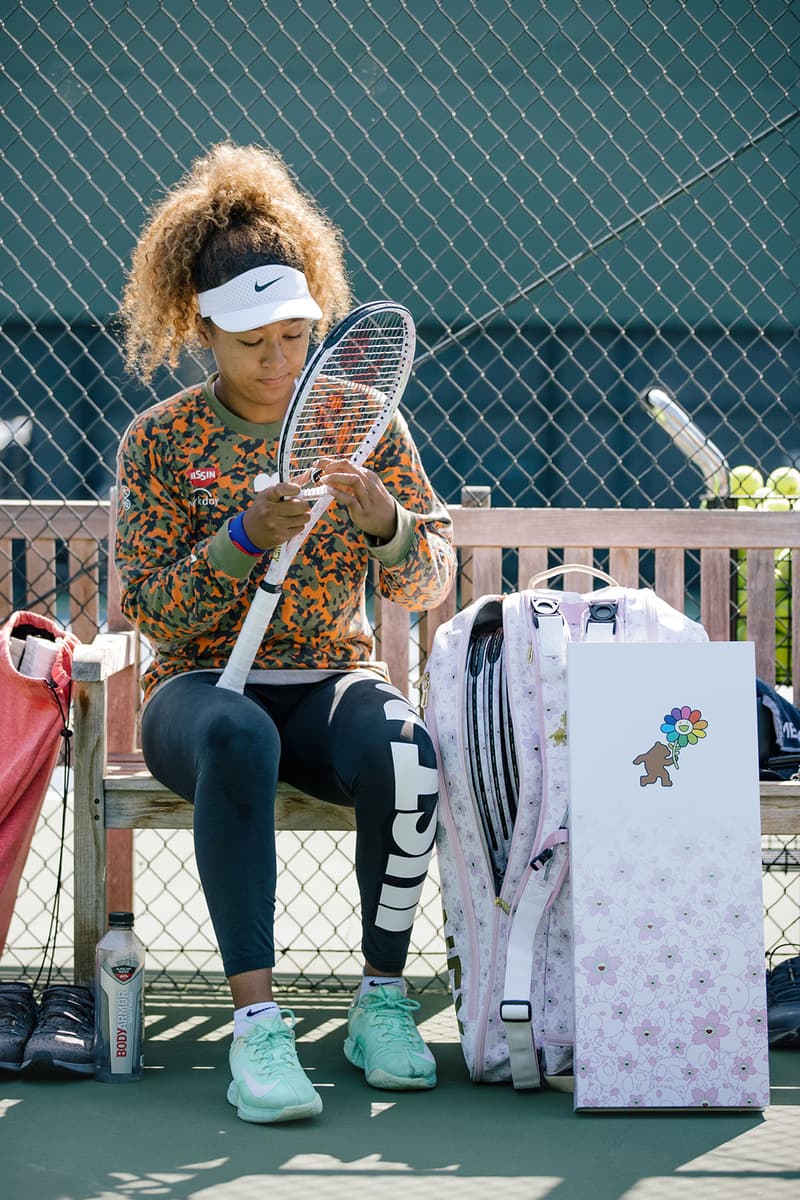 5 of 6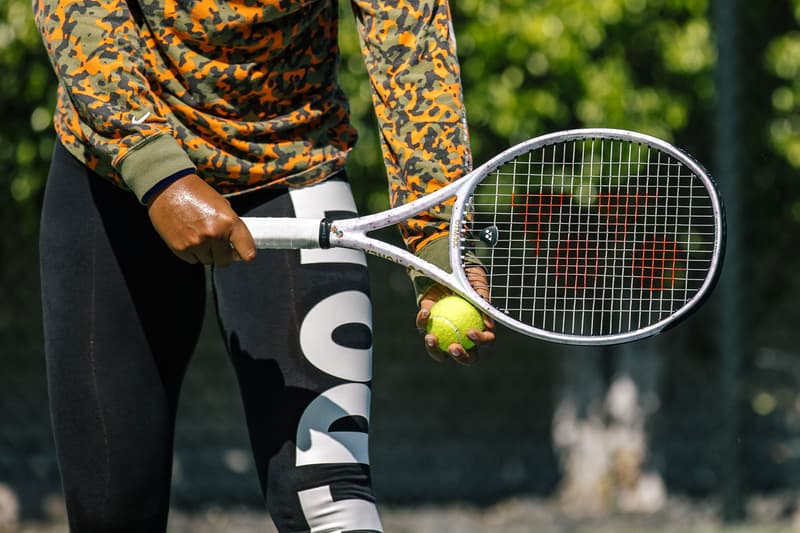 6 of 6
Culture
Takashi Murakami x Naomi Osaka Co-Design Cherry Blossom Tennis Racket
The star athlete will debut the collaboration at the U.S. Open.
Takashi Murakami x Naomi Osaka Co-Design Cherry Blossom Tennis Racket
The star athlete will debut the collaboration at the U.S. Open.
As Naomi Osaka prepares for the upcoming U.S. Open, the tennis star has joined forces with Takashi Murakami to design a limited-edition Yonex racket and accompanying bag.
The special EZONE silhouette, which the four-time Grand Slam champion will use to play at the games in New York, is adorned with Murakami's signature cherry blossom motif atop a white base. The racket is rounded out with Naomi's name printed on the throat in black with kangaroo and bear silhouettes on each side.
"We've never made something like this so it was a fun challenge for us to work on it. Naomi and Takashi created a beautiful design," Yonex's Toru Hiraga speaks of the partnership. The collaborative racket is not for sale, but a limited quantity will be auctioned with proceeds going towards Play Academy with Naomi Osaka (PANO), an initiative that supports girls playing sports.
Scroll down below to read our conversation with Osaka on her cherry blossom racket created with Takashi Murakami.
What motivated your upcoming Yonex tennis racket collaboration with Takashi Murakami?
Takashi is one of my favorite artists and we started messaging each other on Instagram a couple of years ago. We were both talking about something cool to work on together, so I suggested that we collaborate on my racket for the U.S. Open… and here we are!
How involved were you in the design process? What was working with Takashi like, and how did you end up using cherry blossoms?
It was a blast. Obviously, logistics were a little challenging due to the pandemic so we mostly communicated on LINE and Zoom. It was very much a collaboration, although I have to give Takashi most of the credit, of course. The motif we ended up on is a combination of his flower holding my Naomi Osaka bear logo. We are both super excited about it. He asked me what my favorite flower was and I said, cherry blossoms, so he came back with all these cool ideas and we just went from there.
What about Takashi do you admire the most as an artist? What are your favorite characters or artworks created by him?
Once we started talking, we realized that we had a lot in common. He is kind of like a super progressive Japanese person who has been equally influenced by the east and west. I think that shines through in his work and is also why he is so popular across the globe. I love his smiling flower, which I think is his most iconic work. He gifted me a pillow years ago with the flower and that's still one of my most prized possessions.
The U.S. Open would be your first major competition following the Olympics. Could you share any personal goals you have for the upcoming games?
I always love being in New York so I really just want to have fun and enjoy the experience.
What are your plans after the U.S. Open?
The tennis season continues for about a month or so and after that, I probably will take a vacation with my friends.
Share this article