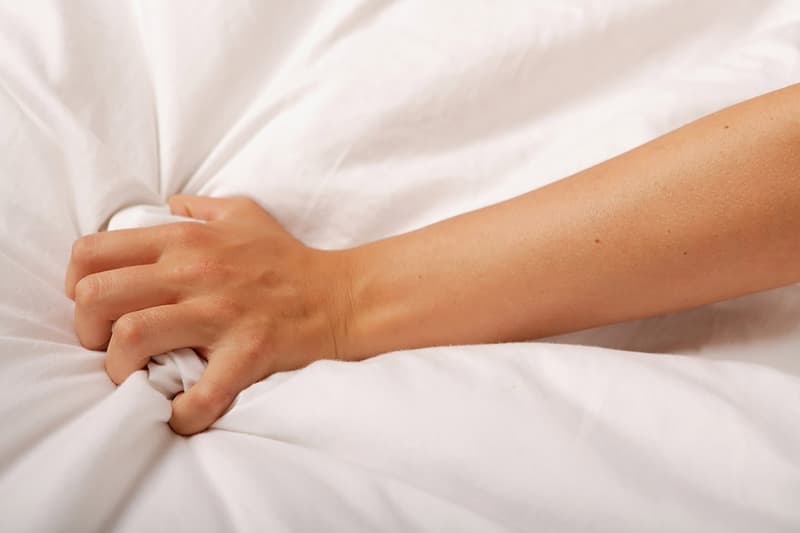 Sex & Dating
We-Vibe Survey Shows Only 20% of Women Reach Orgasm During Sex
Ladies, it's time to take control of your pleasure.
We-Vibe Survey Shows Only 20% of Women Reach Orgasm During Sex
Ladies, it's time to take control of your pleasure.
Sex toy company We-Vibe has found that men reach orgasm faster than women during sex.
According to its survey, 48.6 percent of men "always" reach orgasm, while only 20.3 percent of women are able to climax. As a result, there is a 28.3 percent gap between men and women. The main reason for this contrast is that most women need additional clitoral stimulation in order to orgasm while having sex.
"These results do not suggest that sex should be a race to climax. There is no rule in this matter, but it should first and foremost bring pleasure to both partners involved," We-Vibe's Head of Sexual Empowerment Johanna Rief explained in a press release. "So anybody who would like to orgasm, either before or after their partner, should be able to do so."
To help those in need of a little assistance, We-Vibe has launched a new colorway for its Melt vibrator: "Midnight Blue." The clitoral vibrator features patented Pleasure Air technology, which stimulates the sensitive nerve endings of the clitoris through pulsating airwaves and gentle suction. You can also control it via the app for your partner to control the 12 intensity levels.
Priced at $149 USD, you can now purchase the Melt in "Midnight Blue" via We-Vibe's website.
Share this article