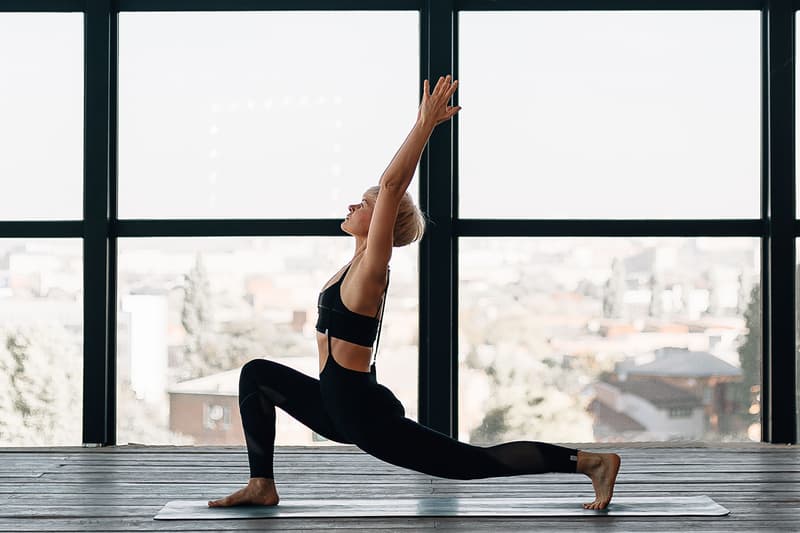 3 Yoga Poses for a Better Sex Life
Downward dog, anyone?
Yoga is a Hindu spiritual practice with an endless number of benefits for your mind, body and soul. Most people in the western side of the world don't know that yoga's physical benefits are actually amazing for one's sexual practices as well.
The most obvious benefits of yoga for your sex life are better flexibility and increased blood flow. These benefits are the perfect ways to enhance the quality of your orgasms, or intimate connection if orgasms aren't the end goal. For partnered sex, implementing yoga into your routine enhances your intimacy, which you guessed it, allows for better sex. Basically, if you're not doing yoga, not only are you missing out on a healthier life, but you're missing out on great sex too.
Read on for three yoga positions you can combine with your sexual practices to enhance the experience.
Disclaimer: Always consult with your primary doctor before implementing new practices into your movement routine.
Downward Dog
If you're a beginner, you're familiar with the downward dog. This position is known for opening your hips and increasing blood flow, giving easier access to the male and female g-spot. One of the best benefits of downward dog is that it increases lubrication that the vulva produces, making penetration even more enjoyable.
Cobra
The Cobra pose opens up your lower back, making penetration from behind smoother. Your partner can sit up on their knees behind you, in between your legs as you stretch. This is a great way to access the g-spot and feel that full feeling that makes penetration amazing.
Corpse Mode or Savasana
The best part of every intense yoga workout is Savasana, probably because it's the closest you'll get to that nap you've been dreaming about the whole session. But for partnered sex, it allows the body the relax and release any remaining tension.
This position is great for transitioning into the missionary sex position, and is also a great starting point for introducing yoga poses into sex with low pressure. It also leaves a lot of room for creativity, so try transitioning into other poses or even try using a sex toy to increase clitoral stimulation.
Share this article