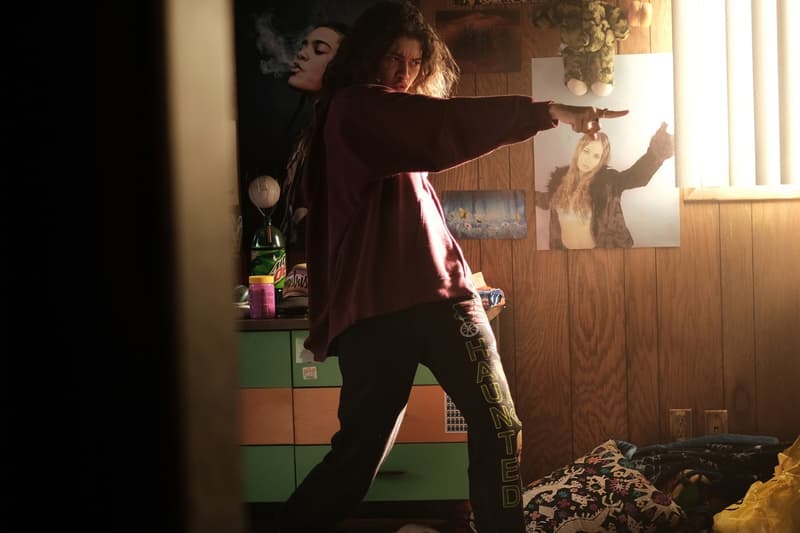 Film & TV
Here's Why 'Euphoria's Soundtrack is Filled With Tupac, Selena and More Throwbacks
The Gen Z show features music from all different genres and generations.
Here's Why 'Euphoria's Soundtrack is Filled With Tupac, Selena and More Throwbacks
The Gen Z show features music from all different genres and generations.
While Euphoria is known for its beauty and aesthetic, one thing that adds to the overall tone is the soundtrack featured on the show. Though the HBO Max series revolves around the lives of teenagers, AKA Gen Z, there are several reasons they listen to music that goes beyond their era.
For starters, its one way Euphoria's masterminds can introduce older music to a younger generation that perhaps isn't familiar with artists from years ago like Tupac Shakur, Selena Quintanilla, Elvis Presley, Harry Nilsson, Gerry Rafferty, Lenny Kravitz, DMX and Juvenile to name some.
"Knowing that our audience is very much Gen Z, it's almost like, 'Hey guys, listen to some of this,'" Jen Malone, the show's music supervisor said, as reported by The New York Times. "'Oh, you like all of this that's out now? Listen to this!'' We're giving them the mixtape that I got when I was in high school."
If you pay close attention, Euphoria is scattered all over the place with their music — but that's the whole point. They feature throwbacks like previously mentioned, songs from recent artists who are either well-known like Lana Del Rey, or who aren't necessarily mainstream, such as Blaq Tuxedo and G.L.A.M., as well as a reoccurring score from Labrinth, who is heavily involved in the series' creative process. "We were not interested in playing by those rules," the show's lead editor, Julio Perez IV, said. "We were interested in plenty of music — too much music for some. The show, in a sense, would be a musical." Additionally, Perez said, "Realism is secondary. There's a certain amount of romanticism to the approach."
Euphoria's Season 1 finale perfectly embodies this concept with Labrinth and Zendaya's "All of Us." Watch protagonist Rue's interpretive dancing below.
Share this article