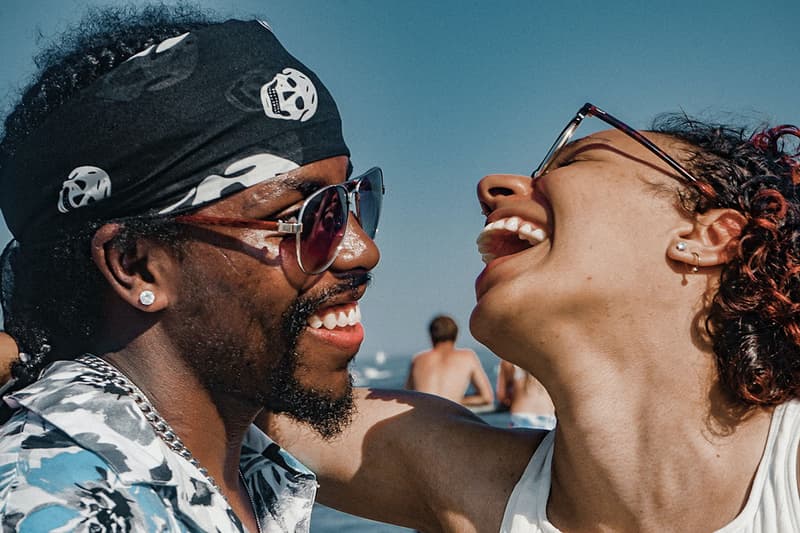 Sex & Dating
Dating Boldly: The New Norm When Seeking Love in Lockdown
Are you "hardballing" or dating with intention?
Dating Boldly: The New Norm When Seeking Love in Lockdown
Are you "hardballing" or dating with intention?
With new COVID-19 variants, the world of dating is evolving and becoming more bold. The pandemic has placed restrictions that remind people to curate the life they want, partners included. With life in flux, daters are now being more upfront about their views and intentional about what they desire.
"It's like a game of musical chairs. Some people felt like they had all the time in the world," Logan Ury, the director of relationship science for the dating app Hinge said. "When COVID hit, all of the sudden the music stopped and revealed … that time can wind down for finding a partner."
Two years into the pandemic and it's safe to say that dating has never stopped — people are just changing the way they do it. Where some were once lenient, some are no longer ignoring red flags like lack of clarity, especially as the future becomes more uncertain.
Starting smart and slow has become increasingly popular. The virtual vibe check is a great example of slowly moving through the dating process and screening people before unintentionally setting up an awkward first dinner date. From there, they can decide whether to take it further or not. Hinge researchers and communication experts like Aimee Miller-Ott have actually "seen an uptick in video screening before a date. Instead of guessing whether sex on the first date is OK, singles are now talking about what feels comfortable to them beforehand."
College students are becoming more bold in the way that they interact too. Miller-Lott has noticed that with COVID-19 variants on the rise, conversations are bravely centered around health topics such as vaccination status, and whether they wear masks. Before the pandemic, discussing behavior around health was mostly considered intrusive, or taboo.
Although daters are becoming more bold, the pandemic does, however, bring up concerns for those who struggle with quarantine. FODA, or fear of dating again, is very common. "Some people would say, 'I haven't been on a date in a year, and I can hardly hold a conversation with my best friend, how am I going to do this dating thing?'" Ury says.
But what most people don't realize is that lack of social contact affects most people negatively. Acknowledging FODA would probably make fellow daters more comfortable since everyone is experiencing it to some degree.
Hinge, the dating app that was meant to be deleted, said that two-thirds of their users have changed the way they are dating, and 75% of their users expressed "the desire to be in a relationship."
Sociologist Michael Rosenfield notes that global pandemics usually encourage people to practice monogamy to reduce health risks. Also, with restrictions on social contact, "it is harder to play the field."
Hardballing, or asking someone the hard questions on a first date, used to be considered rash but now it's welcomed. Statements like "I've been dating for a while, and I'm looking for something serious" or "I want to eventually get married and have kids" would be aversive. But during uncertain times, that transparency is viewed as a green flag.
Overall, the pandemic has made daters more intentional about what they want, and that clarity has made them more brave — so much so that dating boldly might just become the new dating norm.
This brings up the question: If COVID-19 were a thing of the past, would daters want to return to playing the field? Or is lifelong connection still the end goal?
Share this article