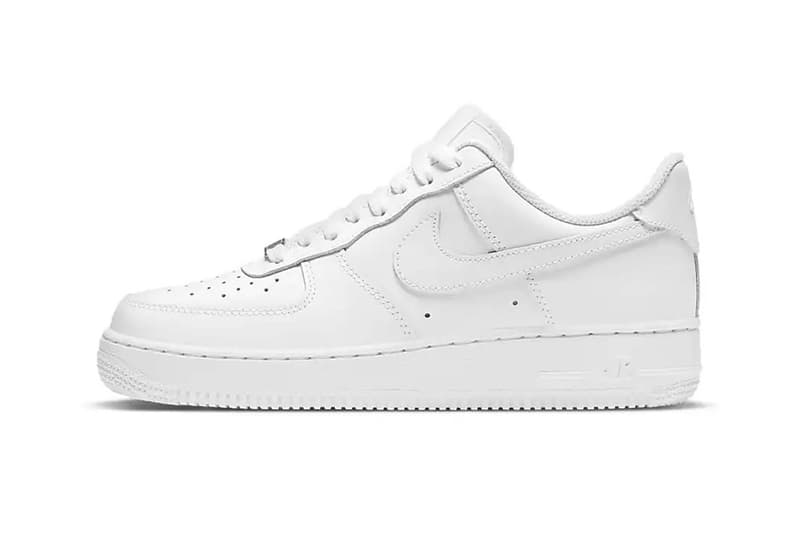 Nike's Classic Air Force 1 Sees a Price Increase
Yesterday's price is not today's price.
2022 marks the 40th anniversary of the Nike Air Force 1, one of the most iconic sneaker silhouettes ever created. Naturally, Nike plans to honor the Air Force 1 with special edition models releasing throughout the year, including a collaborative model with Billie Eilish and an embroidered version inspired by the Year of the Tiger.
Designed by Bruce Kilgore, the AF1 earned its place as a favorite among sneakerheads thanks in part to its accessible price point. Recently, Nike fans have noticed a slight uptick in price of up to $10 USD. This is only one of the changes we can expect in 2022, there have also been rumored new quantity restrictions on the Air Force 1, a huge blow to sneaker customizers.
Price increases have also appeared over at Jumpman. Only time will tell if other sneaker brands will follow suit, and how this will affect the resale market.
Share this article