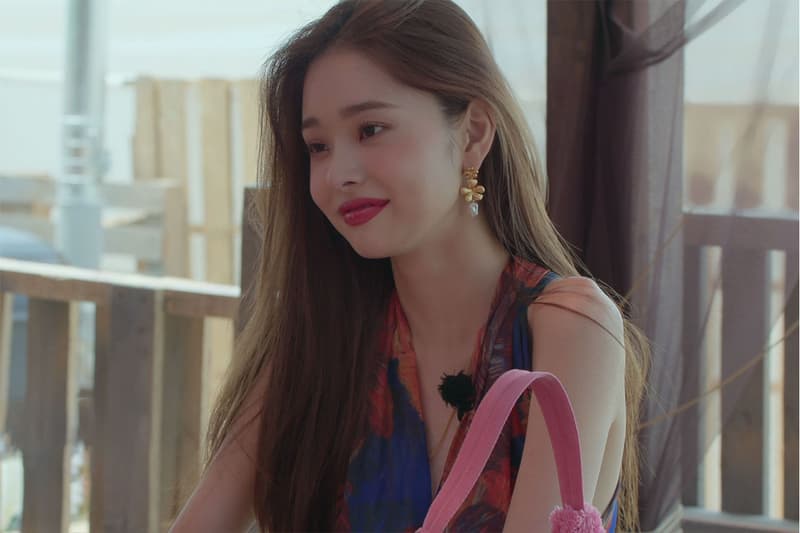 Sex & Dating
5 Lessons in Love Inspired by 'Single's Inferno' Star, Song Ji-a
A professional matchmaker shares dating tips we can learn from the reality star.
5 Lessons in Love Inspired by 'Single's Inferno' Star, Song Ji-a
A professional matchmaker shares dating tips we can learn from the reality star.
Single's Inferno star Song Ji-a has made headlines recently for less than favorable reasons, but there's one thing viewers can't dispute: Song's ability to charm her way through the dating scene. Within 15 minutes of episode one, she has had the men of the show intrigued and ready to figure her out.
Here, professional matchmaker and CEO of Lunch Actually, Violet Lim, suggests a few dating lessons we can learn from the Netflix reality star.
For more dating advice, learn about how people are perfecting their dating skills in the metaverse.
1. Always show your best self.
Have you ever met someone and felt like they had an assistant following them with a fan, because their hair just blows so effortlessly, all the time? Okay, that's clearly not the easiest to pull off, but the point is: you should always groom and present yourself in a manner that makes you feel confident. It can be sneakers or heels, what matters is the energy you exude.
2. Master the art of flirting.
Think of flirting as a way of enticing a potential towards you. Reel them in with your smooth tone of voice, cute, witty remarks and of course, maintain eye contact and smile. Confident women don't chase, they embody what they want to attract.
3. Be mysterious.
Keep them guessing. Literally in episode one, the men are sitting on their beds discussing the women, and one of the men sits up stumped and says, "That's what it is … I have no idea what she's thinking." Granted, this is less of a relationship-building tip and more of a lesson in seduction, but you can still use it to your advantage.
4. Play on your strengths.
Confident women know how they shine. Song knows she won't compete as well in physical challenges, so she brings her A-game to one-on-one interactions. She doesn't force trying to gain attention, instead she uses her wit, soft smile and tone to charm the men over.
5. Get them excited about the future.
"You think I'm cute now? I'm a lot cuter when I'm with my boyfriend. You'll be surprised," Song says smoothly. Witty remarks like these keep the men on their toes and encourage them to think of what life would be like with Song by their side — without her doing too much.
Share this article