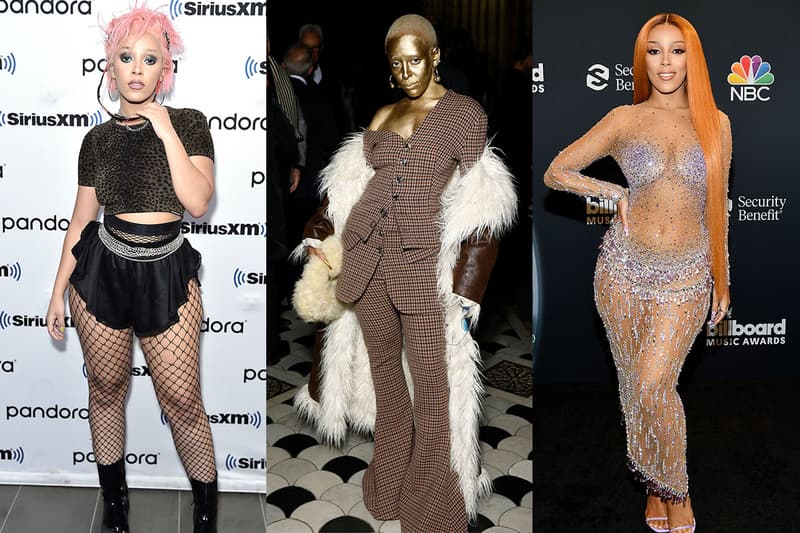 Fashion
Doja Cat's Style Evolution: From SoundCloud to the Grammys
Inside the rapper's one-of-a-kind style.
Doja Cat's Style Evolution: From SoundCloud to the Grammys
Inside the rapper's one-of-a-kind style.
Doja Cat has come a long way since her SoundCloud days as the artist is one of the most in-demand of her generation. Despite the rapper and singer-songwriter debating leaving the music industry a number of times, the musician never ceases to release hit after hit, creating more viral sounds on TikTok than we can count.
Always an original icon, Doja Cat's style has changed over the course of her career. Since releasing her seriously infections 2018 "Moo!," the artist has proved to be a true style chameleon, putting together head-tuning look after look. Her unapologetically adventurous aesthetic never ceases to cause a stir. From her Midas-inspired Paris Fashion Week look to her Barbie pink yarn and feather-covered ensemble at the 2019 BET Awards, the rapper has never been shy.
As much as Doja Cat's music has evolved, so has her style. Continue scrolling to revisit some of the artist's best looks.
2014: Friends 'N' Family 17th Annual Pre-Grammy Party at Park Plaza Hotel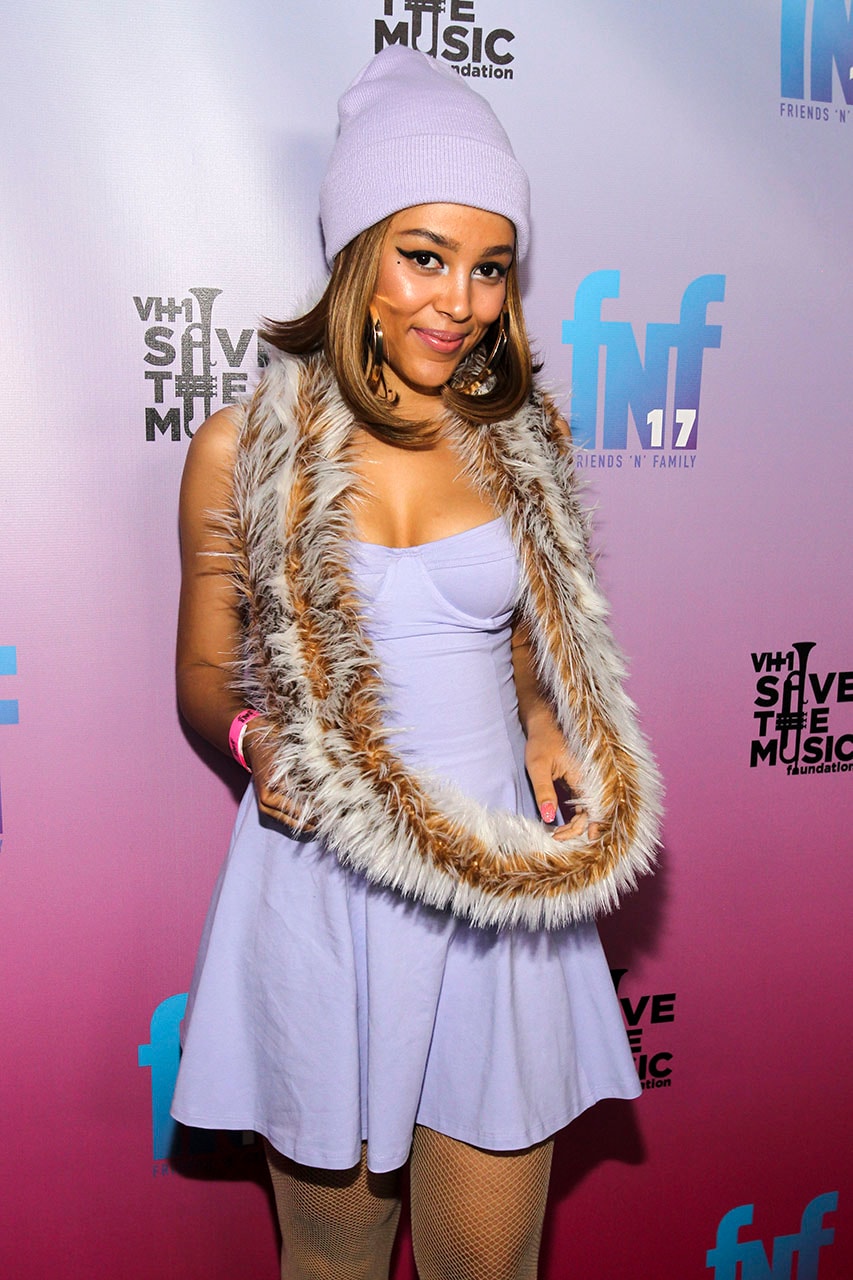 The then 18-year-old songstress appeared every bit as sweet wearing a short lilac dress with a fluttering hemline, white fishnets and a matching hat. The artist complemented her look with a faux fur stole.
2019: Sirius XM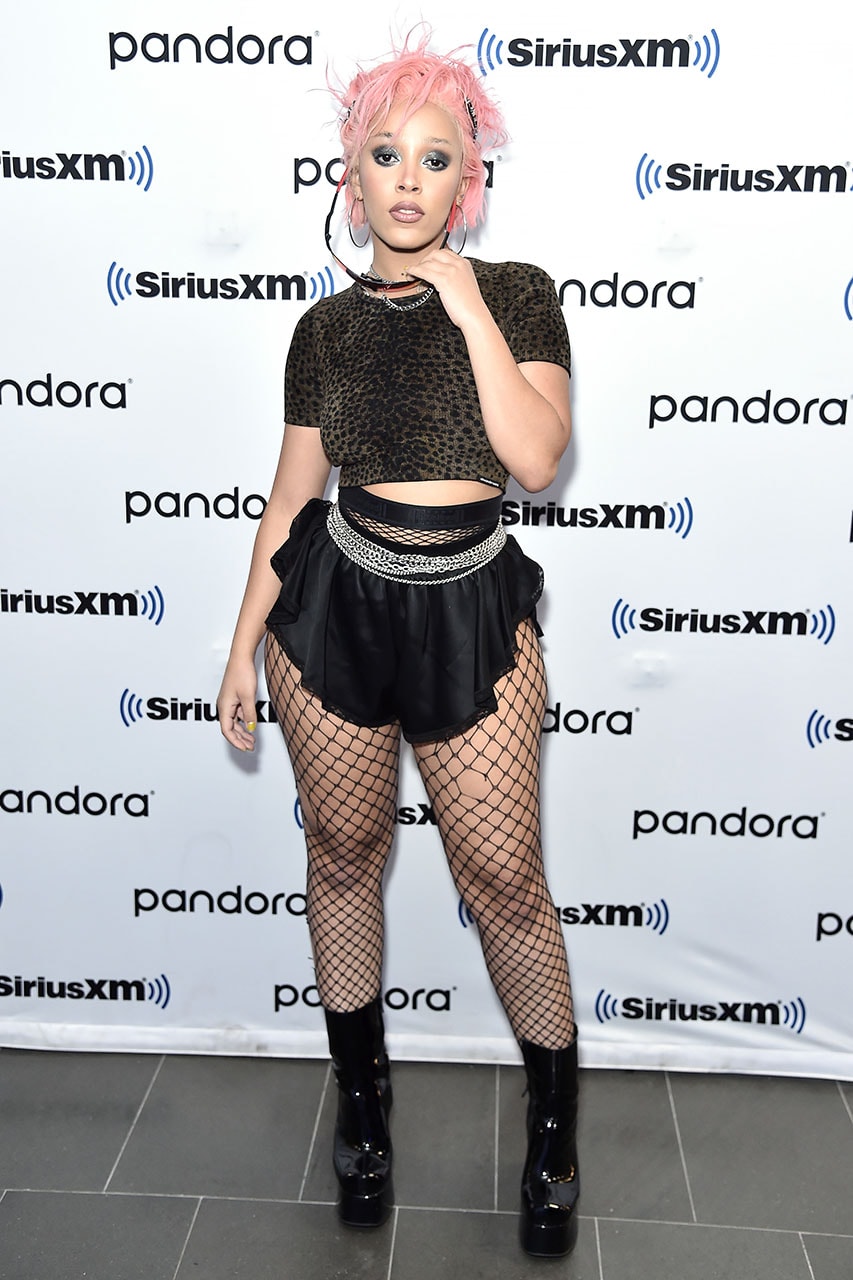 Doja Cat turned things up a notch — or several — five years later, taking a much more edgy approach to red carpet fashion. Paying a visit to SiriusXM, the rapper traded in her girlish ensemble for an all-black sultry look, wearing a cropped T-shirt, mini-skirt and fishnet stockings. Her bubblegum pink pixie cut is the cherry on top of this fit.
2019: BET Awards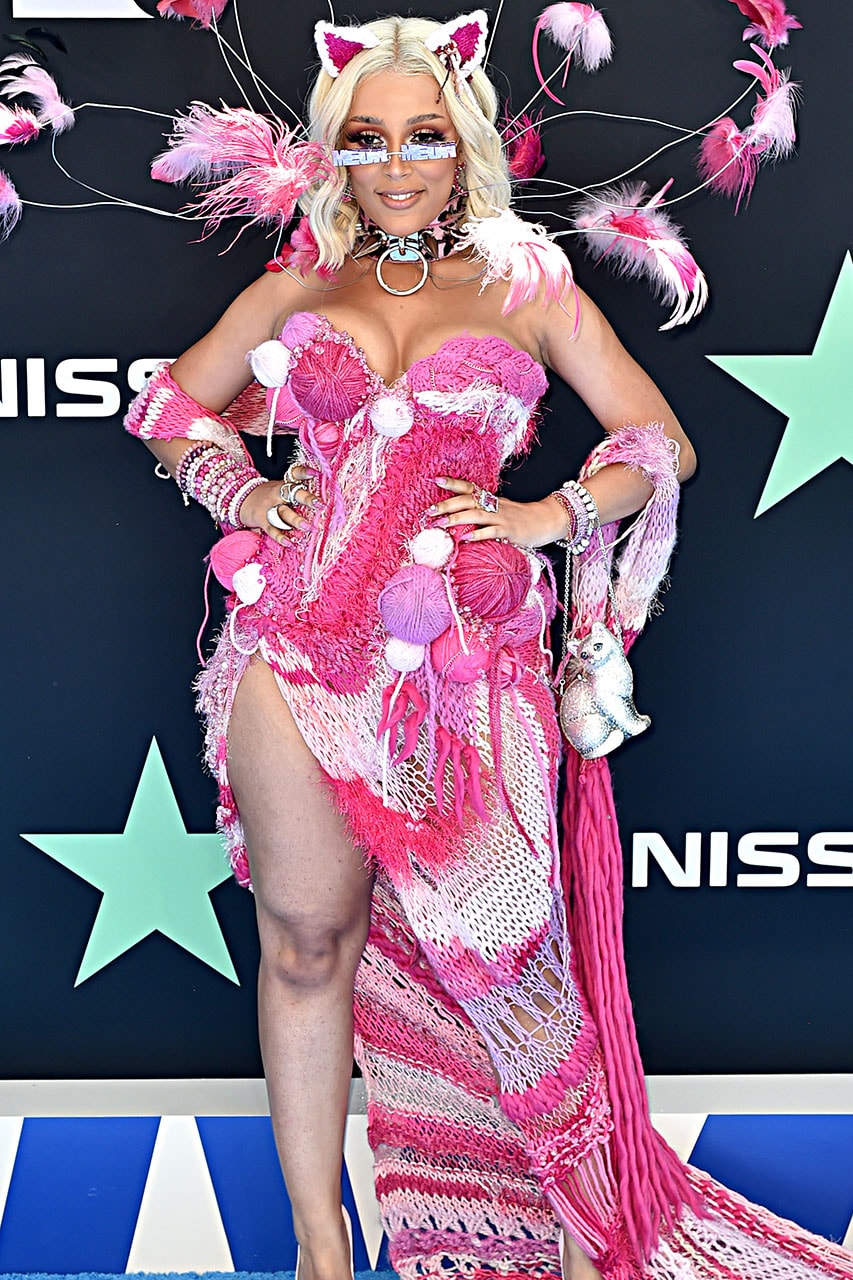 The "Say So" singer's love of pink is clear as Doja Cat went full-on feline for the 2019 BET Awards. The now-viral musician's monochromatic pink dress arrived covered in feathers and balls of yarn. If her "meow" shades weren't enough, the artist topped off her look with adorable cat ears.
2020: Adult Video News Awards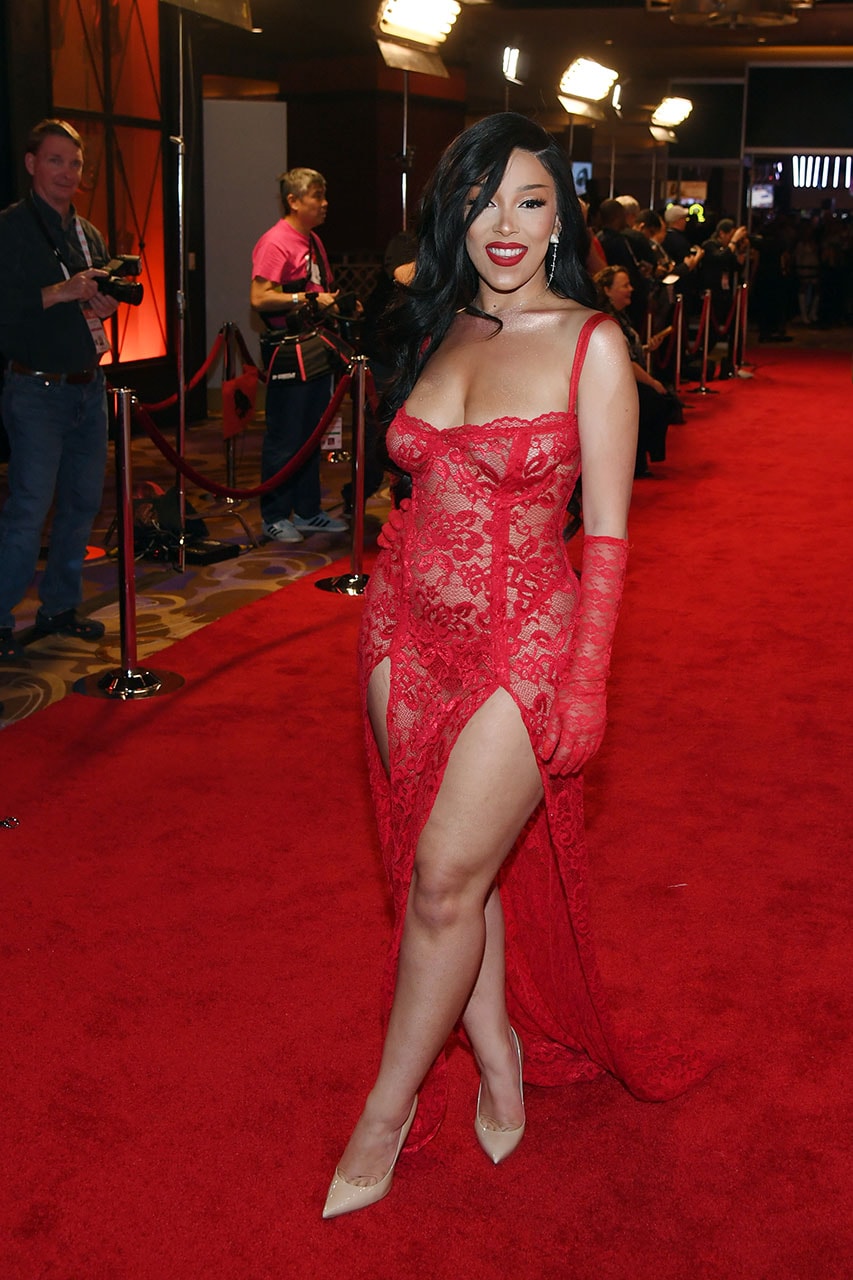 We love to see a sex-positive queen. Looking to Jessica Rabbit for inspiration, Doja Cat resembled the vivacious sex symbol, wearing a stunning lace red gown with double thigh-slits and a bustier-style top, adding a bit of extra oomph. The singer's flowing, dark tresses transformed her into an Old Hollywood bombshell.
2020: Billboard Music Awards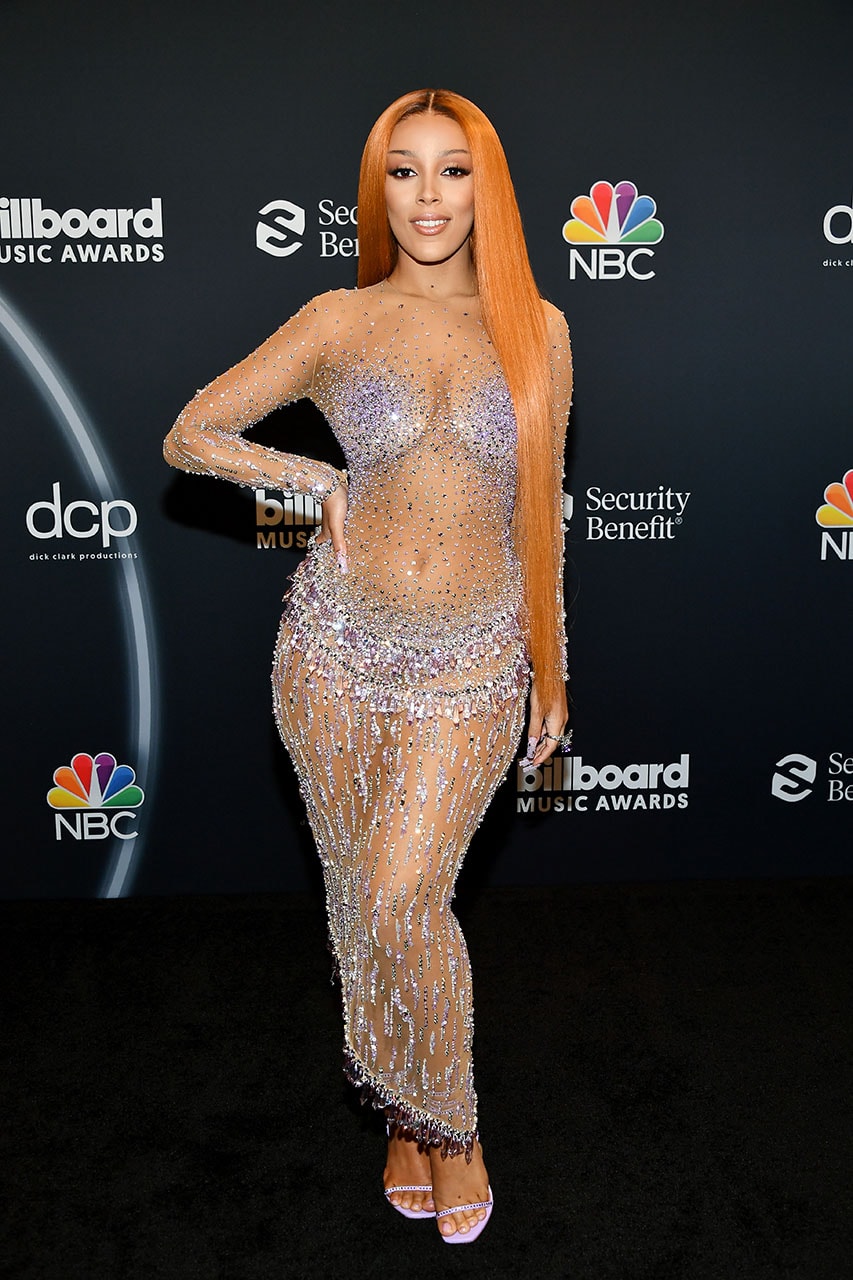 Following in fellow musical icon Britney Spears' sartorial steps, Doja Cat chose a sheer sparkling crystal gown for the 2020 Billboard Music Awards, proving she can quite literally pull off any look. Wearing New York-based designer HILÁ, the musician opted for hip-length copper red hair, and paired her dazzling dress with metallic purple sandals.
2021: iHeartRadio Music Awards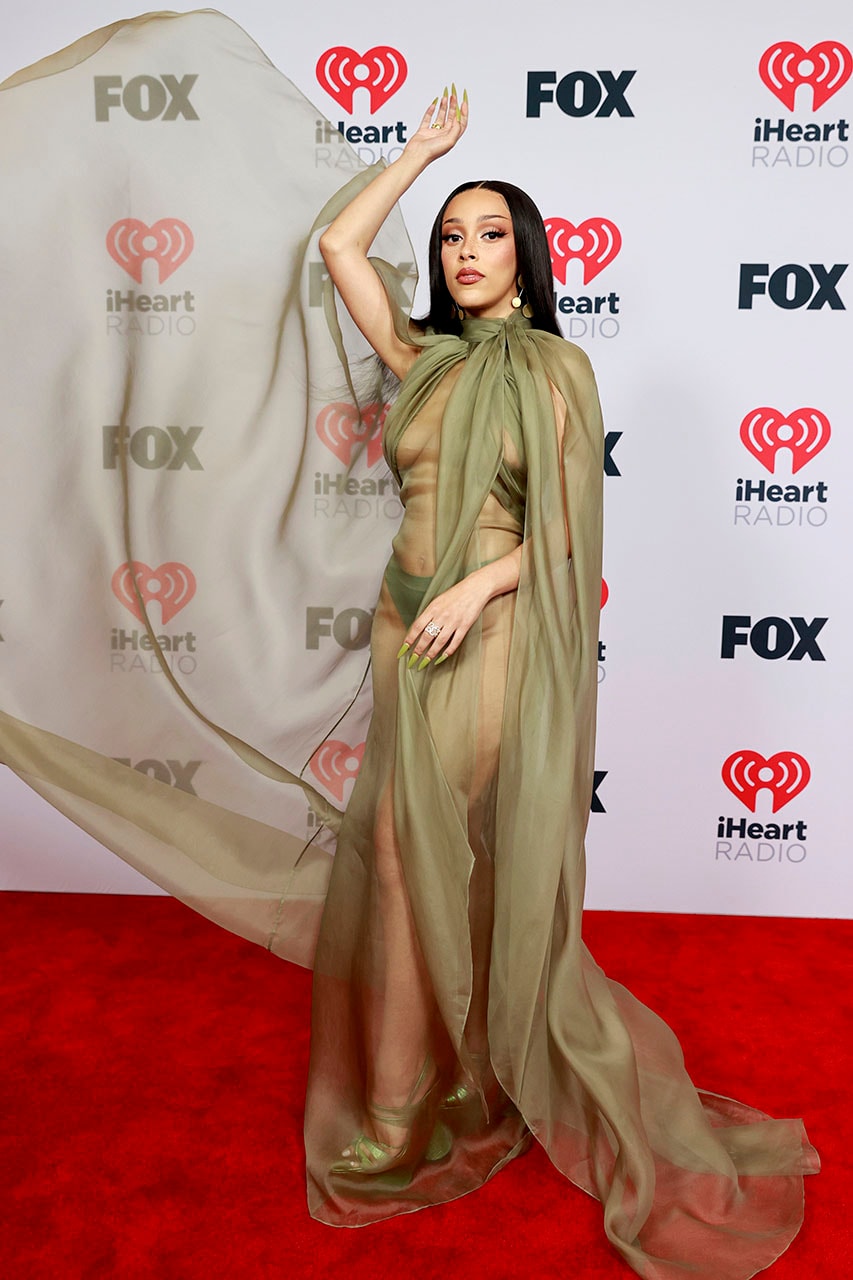 Doja Cat stuck with the sheer trend for the 2021 iHeartRadio Music Awards, demonstrating she plays the part of classic beauty. The Los Angeles native opted for an absolutely elegant sheer green gown for the evening, completing her look with a romantic flowing cape.
2021: MTV VMA Awards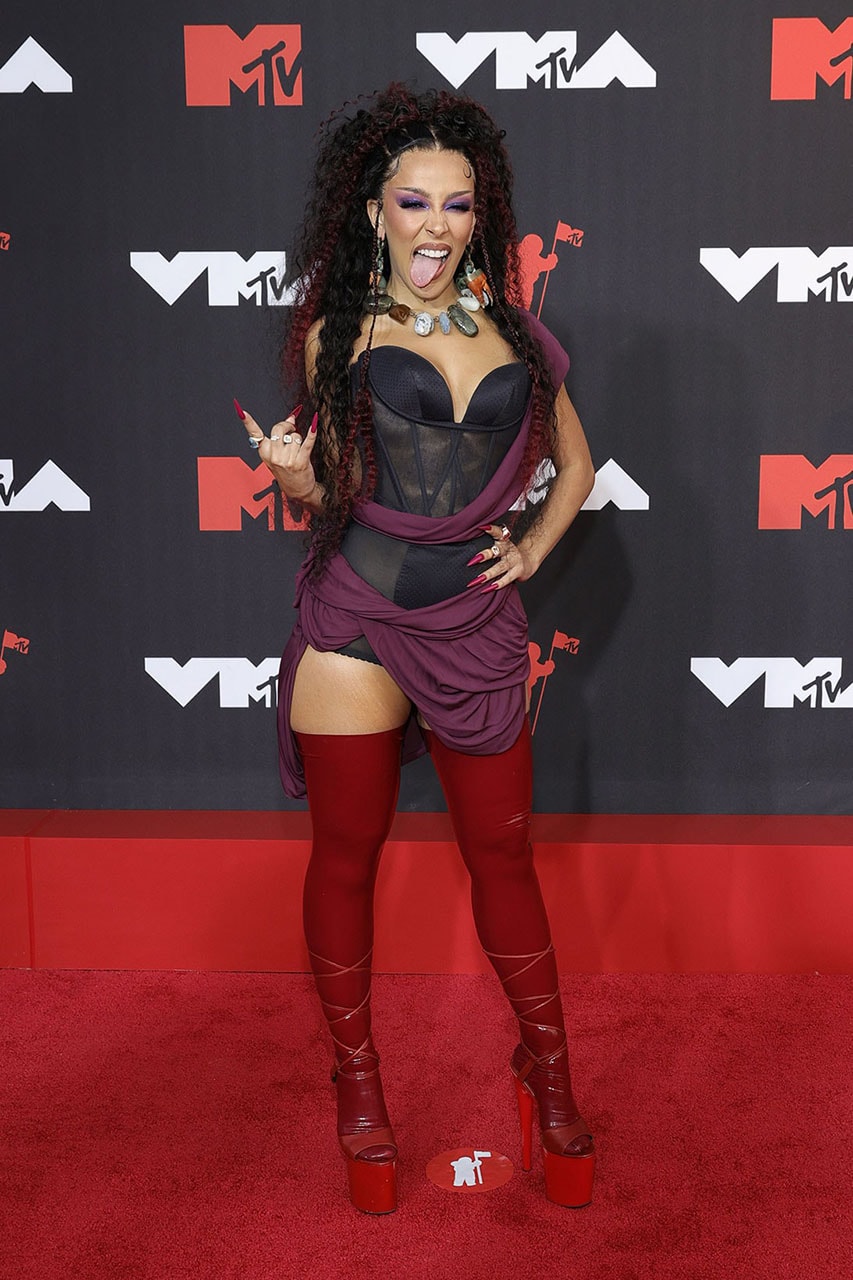 The singer doesn't need to convince us she can rock any aesthetic as the musician returned to her rock 'n roll roots with her edgy 2021 MTV VMA ensemble. Wearing a corset designed by Andreas Kronthaler for Vivienne Westwood and bright red latex tights, Doja Cat turned heads with her "London Alley chic"-inspired hairstyle, featuring voluminous curls and braids in a matching red and black color palette.
2022: Grammy Awards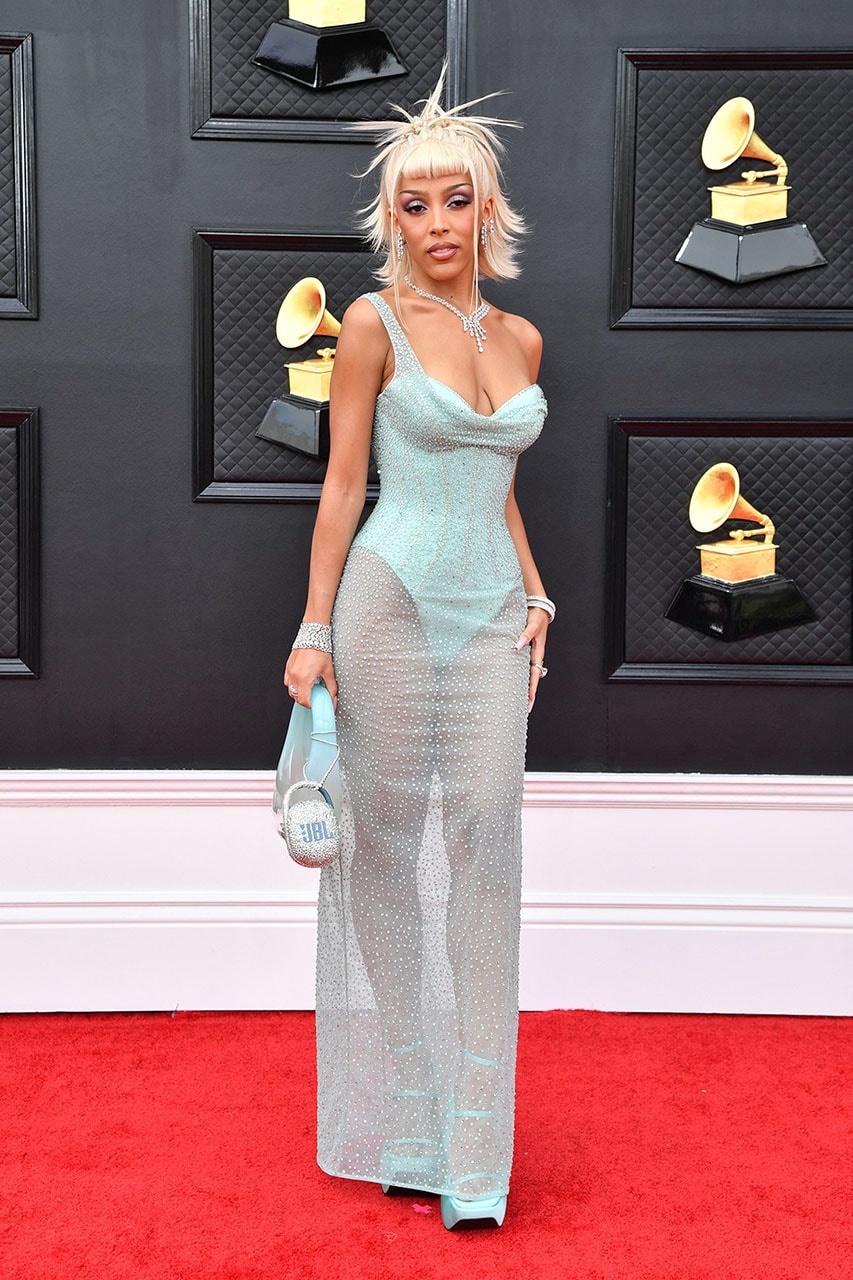 Doja Cat's 2022 Grammys look has a well-deserved spot on many fashion girlies' mood boards as the Y2K-inspired outfit helped solidify the Coperni glass bag as a must-have. The "Tia Tamera" rapper paired her icy blue Versace dress with her Coperni, which, of course, was attached to a JBL speaker.
2022: A.W.A.K.E. Mode at Paris Fashion Week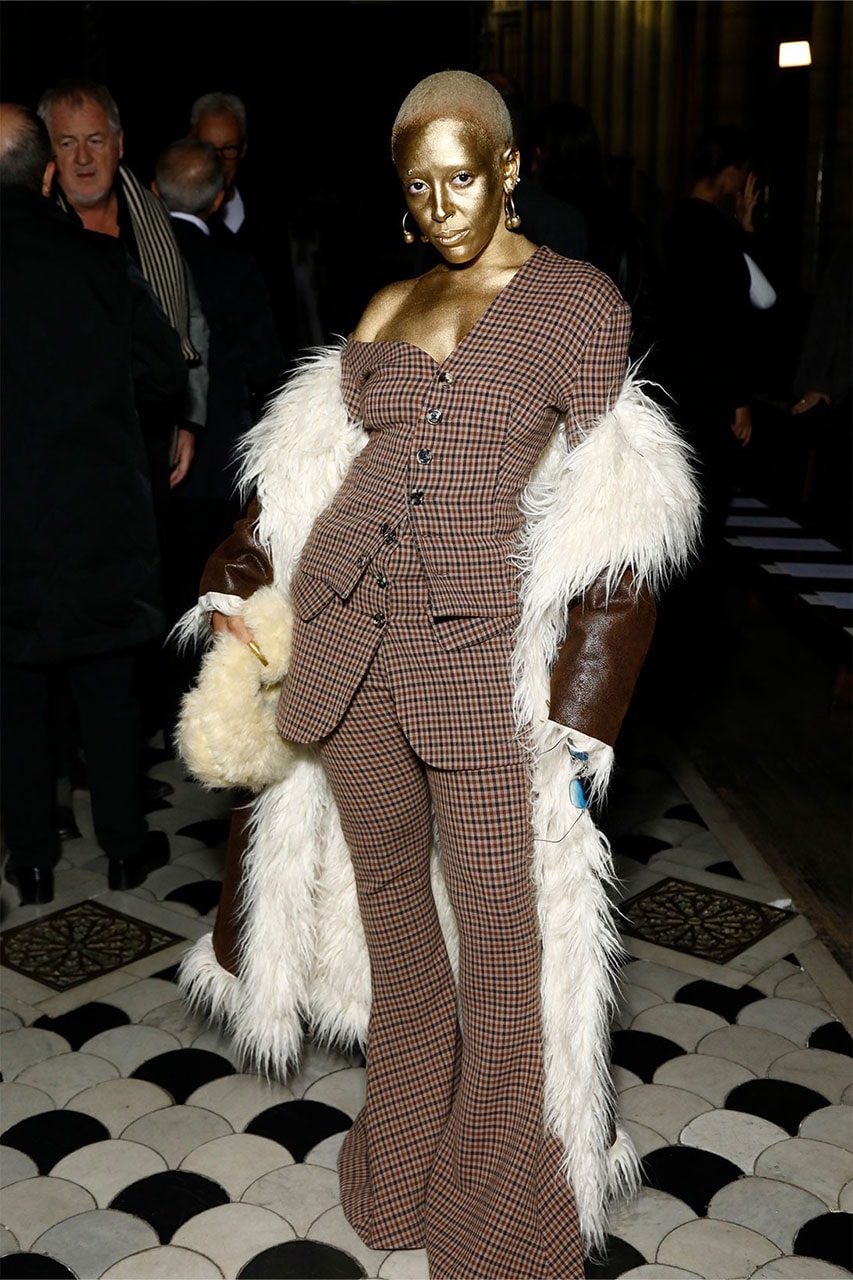 Is there anything Doja Cat can't wear? The artist's head-to-toe gilded look dominated headlines during Paris Fashion Week as the rapper dipped herself in gold for the A.W.A.K.E. Mode show, proving that one does not need to adhere to beauty standards or try to look "sexy" to command attention.
---
Share this article