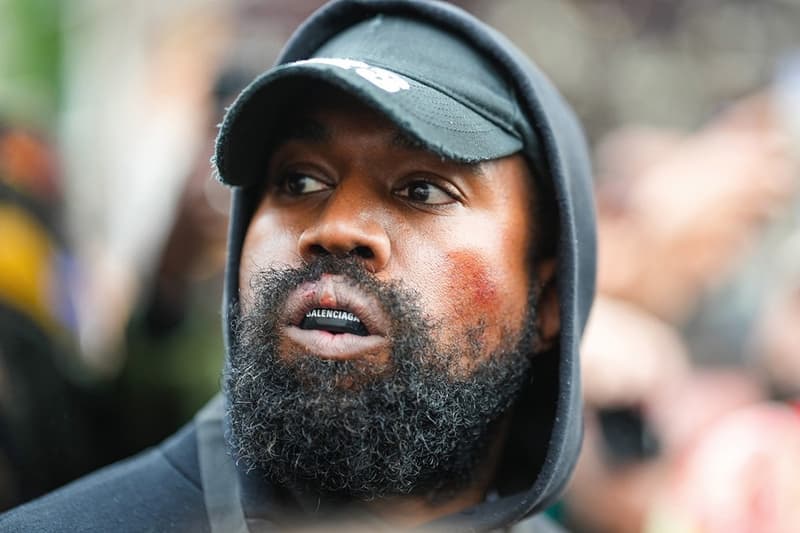 Entertainment
Ye Could Be Facing Financial Crisis in Months
Most of his sources of income have been affected due to his problematic behavior.
Ye Could Be Facing Financial Crisis in Months
Most of his sources of income have been affected due to his problematic behavior.
Ye, formerly known as Kanye West, could be just months away from dealing with a financial crisis.
The news comes after multiple brands and companies have dropped the rapper due to his problematic behavior. Last month, the 45-year-old showcased a YEEZY presentation wearing a "White Lives Matter" tee while posting antisemitic remarks on social media that led to restrictions on Instagram and Twitter. Celebrities like Gigi Hadid, Kendall Jenner, Hailey Bieber and more have called out the creative, while he also lost his billionaire status after adidas cut ties with him.
As reported by Page Six, sources have shared that while Ye has a "large stash of cash," he also has expenses to pay, and that he could be in financial trouble soon. According to the outlet, the rapper has five main sources of income — his adidas deal, Gap partnership, music catalog, selling new music and concerts — four of which have been significantly impacted due to his controversial behavior over the past few months.
As of now, Gap reportedly owes Ye some money for some of the YEEZY Gap merch that was sold after their deal was terminated. His upcoming show at SoFi Stadium in LA, originally scheduled for November 4, was canceled by the venue and the rapper currently doesn't have any additional concerts or shows lined up.
As far as his new music goes, an insider says that even if he releases an album, he's "unlikely to net anything like as much as he has for previous albums." They further shared, "He's a many-time Grammy winner and he has such a large following that his albums go platinum instantly." Royalties, which give Ye roughly $5 million USD each year according to Billboard, are reportedly barely enough to pay for his expenses. The source noted, "That's about enough to pay his gas bill for his jet."
Despite the fact that Ye probably has more cash than most people sitting at home, he has a "high cash burn rate." While sources are estimating that the rapper has more than $100 million USD in the bank, he could burn through it in a matter of months given his lifestyle.
Share this article