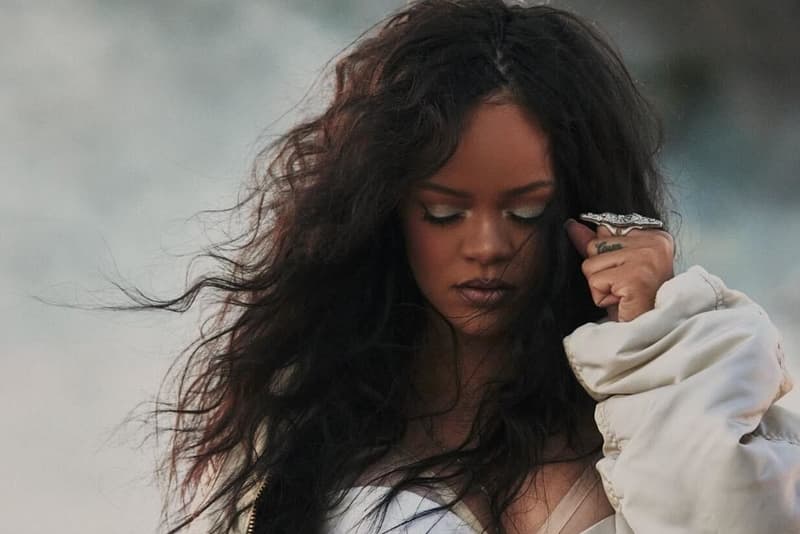 Music
Best Music of October: Rihanna, The 1975, Taylor Swift, Ice Spice and More
Highlighting pop music, comebacks and rising talent.
Best Music of October: Rihanna, The 1975, Taylor Swift, Ice Spice and More
Highlighting pop music, comebacks and rising talent.
While October is best known as spooky season, in music this year, it became the month for some of the best pop and rock releases. With this month also came much-anticipated comebacks from the industry's biggest stars and drops from rising artists to keep an eye on. Keep scrolling for the best music of October.
Rihanna — "Lift Me Up"
Fans have been waiting for new music from Rihanna for what feels like forever, and she finally delivered with "Lift Me Up," the first single off of the Black Panther: Wakanda Forever soundtrack. In addition to "Lift Me Up" marking a prominent point in RiRi's music career, what makes the track so special is its association to the late Chadwick Boseman as it's a tribute to him. "After speaking with Ryan Coogler [the film's director] and hearing his direction for the film and the song, I wanted to write something that portrays a warm embrace from all the people that I've lost in my life," Tems, one of the track's co-writers, told Complex. "I tried to imagine what it would feel like if I could sing to them now and express how much I miss them."
The 1975 — Being Funny in a Foreign Language
The 1975 released their fifth studio album, Being Funny in a Foreign Language, on October 14. The record easily became a fan-favorite because of its nostalgic components — some of the tracks have a similar sound to their early projects. In fact, frontman Matty Healy revealed that the penultimate song on the LP, "About You," feels like a musical continuation of "Robbers" from their debut self-titled album released in 2013. Despite sounding familiar, BFIAFL is still fresh because of where the band is currently at in their lives. "This is the first time that we've been really good artists and really good producers and grown men at the same time," Healy told Apple Music. "It was the right time for this album to not just reaffirm, but almost celebrate who we are. It was a self-analysis and then a reinvention."
Taylor Swift — Midnights 

Taylor Swift released Midnights, which came with many treats: a surprise 3am extended edition featuring seven extra tracks, many music videos, catchy lyrics and lots of easter eggs. The critically acclaimed LP, which can be considered the child of Reputation (2017) and 1989 (2014), is a reminder that pop music is very much alive and not going anywhere. Swift's 10th studio album (12th if you count her re-recordings of Red and Fearless) helped her surpass her previous achievements and reach new levels of stardom. For instance, in less than 24 hours, Midnights became "the most-streamed album in a single day in Spotify history."
SZA — "Shirt"
SZA had been teasing new music for a while, and the singer finally released a new song titled "Shirt" on October 28. On top of dropping a new track, SZA also released an accompanying music video starring actor Lakeith Stanfield as her love interest. While it hasn't been confirmed if SZA's latest single will appear on her forthcoming album, what we do know is that she's recorded about 100 tracks, which she's most likely still sorting through as it's been "five years worth of material."
Blink-182 — "Edging"
In early October, Blink-182 said they were "coming," announcing a new track, a new album and a world tour on the way with the band's classic lineup. The reunion of Travis Barker, Mark Hoppus and Tom DeLonge made pop-punk millennial fans rejoice as it brought us back to the good old days. "Edging" may be new, but it still maintains the trio's signature sound from their Y2K era despite the passing of time.
The Rudeboyz, Maluma & Adam Levine — "Ojala"
Colombian artist Maluma and Maroon 5's Adam Levine teamed up with producers The Rudeboyz to deliver the pop-infused reggaeton track "Ojala." The catchy bilingual single is the first time Levine sings in Spanish, though he has previously collaborated with other Latin music artists. "Ojala" is a classic heartbreak song, which features both singers exchanging verses about losing someone and dealing with the aftermath.
Yumi Nu — "25"
Yumi Nu released her latest single, "25," as a representation of quarter life wisdom. The track is soothing and mellow-sounding with a powerful message. "'25' is an ode to my growth up to this moment," the Japanese-American alt-R&B artist-slash-model said in a press release. "I just turned 26, but in my 25th year, I had a lot of realizations and proud moments of how far I've come. This past year, I had a big detachment of who I used to be from who I am now. And this song talks about shedding that old layer of skin that you used to call home but doesn't feel right anymore."
Madison Beer — "Showed Me (How I Fell In Love With You)"
"Showed Me (How I Fell In Love With You)" is Madison Beer's latest single, which will be featured on her upcoming sophomore album. The track's sultry beat does a great job at complimenting Beer, considering it highlights her airy vocals. Meanwhile, the music video's cinematic aesthetic offers a modern feel mixed with old Hollywood vibes, showcasing her effortless sophistication as an artist.
Ice Spice — "Bikini Bottom"
Ice Spice released "Bikini Bottom" — the follow-up to her breakout single, "Munch (Feelin' U)." While you can probably already tell by the title, the latest RiotUSA-produced track is a fun reference to SpongeBob Squarepants, featuring similar sounding strings from the classic Nickelodeon show.
---
Share this article