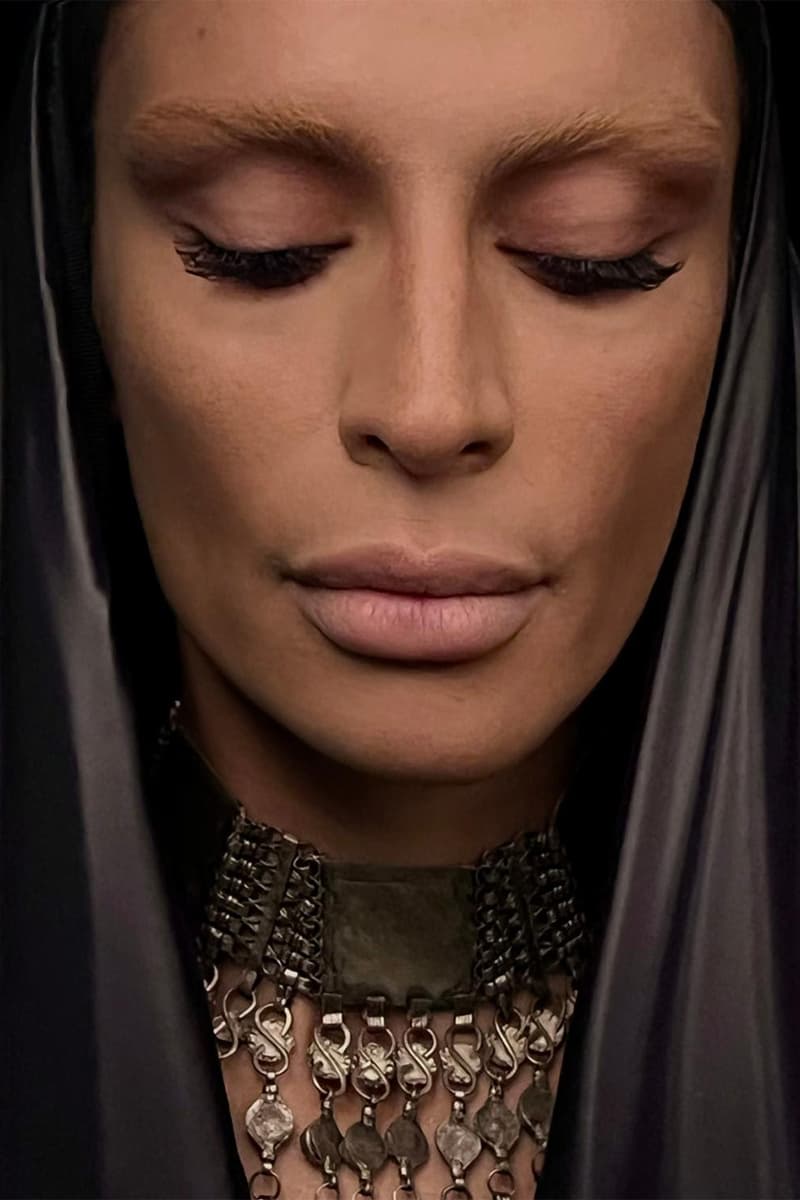 Sevdaliza Releases "Woman Life Freedom" in Support of Women in Iran
"I dream to be free, one day."
Music
Sevdaliza Releases "Woman Life Freedom" in Support of Women in Iran
"I dream to be free, one day."
Iranian-Dutch singer and songwriter Sevdaliza has released a powerful, new song titled "Woman Life Freedom," in solidarity with oppressed women around the world, and in line with the current women-led protests taking place in Iran.
The new track comes amid the bravery of the women's rights uprising in Tehran, sparked by the death of 22-year-old Amini in the custody of Iran's morality police on September 16. Over the last few weeks, thousands of Iranian women and girls have been burning their hijab in defiance of patriarchal oppression, with hundreds of deaths having been reported.
"At a young age, I became aware of the systematic means of forcing women into obedience through violence and intimidation. To persuade women that their minds, bodies, and freedom do not belong to them. Our humanity demands we stand up against the oppression of women. Now. And forever. We must continue to speak up and fight institutions that condone oppression, violence and murder. We must face the people that deny the dignity and respect for all of us women. We are so tired of being told how to be, what to be," expressed the Tehran-born artist in the official press statement.
The expression "Woman Life Freedom" has become a powerful cry for the country's protesters, which Sevdaliza repurposes in her song. "I stand proud as an Iranian woman and I am supporting the fight of my sisters who shed their blood, hair, hearts and brains to give us all the hope, that one day, we will be free," added the genre-blending singer.
Prior to the release, Sevdaliza attended the Moncler Spring/Summer 2023 show during Milan Fashion Week with a look in support of the movement, featuring a hijab covering half of her head. "Persian women and women, in general, hold more power than what our perception of history gives us credit for in the ancient world. It is essential for Women to know and understand their glorious history of the past because, without it, they will not be able to plant their place in the future," highlighted the artist on social media.
"Our so-called civilized modern world still has a long way to go in terms of gender equality. Freedom and equality do not come free, and no one will ever deliver them to us on a silver platter. We must build relationships that are unimpeded by gender-based distinctions and discrimination. Today, I feel proud of my ancestors, and tomorrow I will step into their footsteps," highlights Sevdaliza in support of all women giving their lives fighting for a Persian renaissance.
Take a look at the official video for "Woman Life Freedom" on YouTube.
View this post on Instagram
---
Share this article