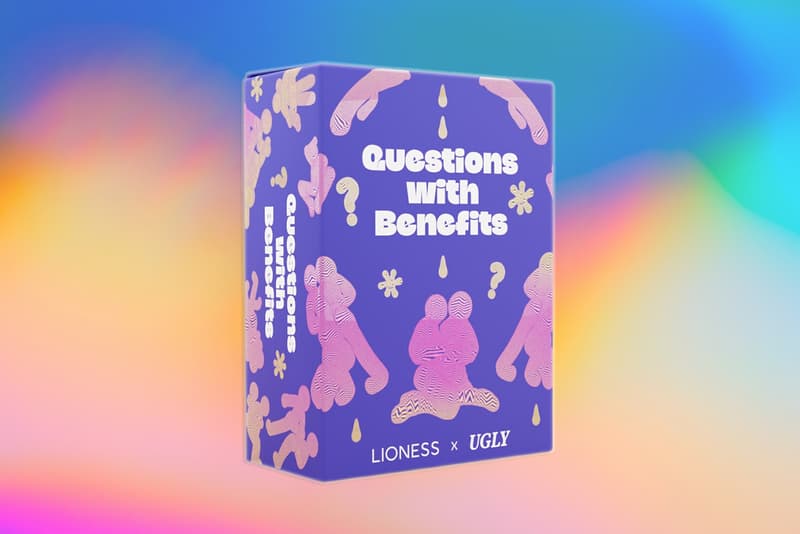 Sex & Dating
How to Play Questions With Benefits by UGLY and Lioness
"The last person who had an orgasm goes first."
How to Play Questions With Benefits by UGLY and Lioness
"The last person who had an orgasm goes first."
Lioness, the creators of the "smart vibrator," and UGLY released their Questions with Benefits card game to "help you come together for a night of intimacy, connection and fun."
With rulesets for monogamous and polyamorous lovers, the game feature three levels of foreplay and 360 questions to keep the fun going. No longer do you have to worry about making intimate conversations awkward, Questions with Benefits has prompts for everyone from first daters to long-time lovers.
Here are the rules:
1. "Consent is key. Everyone reserves the right to say "no" whenever, wherever, as many times as they want."
2. "The last person who had an orgasm goes first. If you're not sure, the last person who masturbated goes first."
3. "Take turns pulling a card. Pick one of the three bases:
First Base is full of mild intimacy builders, such as "What is your opinion on zodiacs?" Second Base "warms up with some sex-based questions," like "What is the kinkiest thing you've ever done for a partner?" Third base "turns the heat all the way up with some spicy tasks." For example, "Perform your best fake orgasm."
4. Go through all the cards or stop when things get spicy. We'll let you decide how it ends.
Questions with Benefits is now available on its website for $25 USD.
---
Share this article