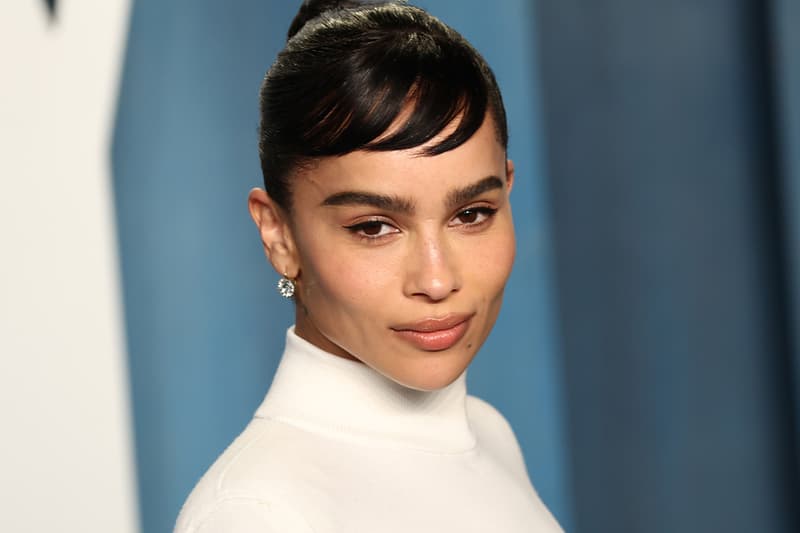 Beauty
Zoë Kravitz Makes 'Money Moves' With Her "Bodak Yellow" Pixie Cut
And it's her best look to date.
Zoë Kravitz Makes 'Money Moves' With Her "Bodak Yellow" Pixie Cut
And it's her best look to date.
Zoë Kravitz, known for her sharp, dark and moody hair and makeup, has drastically switched things up, going for a rocker-chic "zodak" yellow pixie haircut.
You can never go wrong with the versatile chop, and Kravitz proved the theory true for the cover of GQ. Crafted by hairstylist Nikki Nelms, she dubbed the cheeky cut and color "Zodak Yellow," leaving Miss Zoë so striking and slightly unrecognizable as this isn't a look we've seen from her before. It gets even better as makeup artist Nina Park took to Instagram to share another post from the shoot, showing Kravitz with her classic muted but fierce glam — fluffy brows and sculpted lips. Her hair seems to be a paler yellow here and is an immaculate contrast against the presumed YSL evening suit she's rocking.
Between both looks, we're not sure if they're both wigs or if our eyes are deceiving us behind the lighting and the photography trickery, but what's for sure is that Zoë Kravitz is without a doubt the ultimate cool girl.
View this post on Instagram
View this post on Instagram
---
Share this article