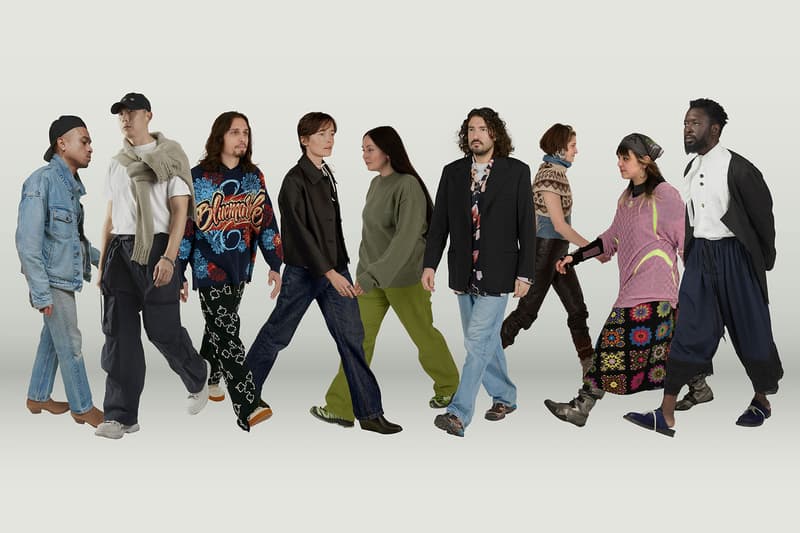 Fashion
See the 8 Finalists of the 2023 International Woolmark Prize
Hailing from Denmark, USA, Nigeria, South Korea and more.
See the 8 Finalists of the 2023 International Woolmark Prize
Hailing from Denmark, USA, Nigeria, South Korea and more.
The Woolmark Company has revealed the eight finalists of its 2023 International Woolmark Prize.
The organization's managing director John Roberts shared in a press release, "This group of finalists represents the next generation of creative game-changers, who all want to design fashion for a better tomorrow. As the fashion and textile industry continues to evolve amongst an ever-changing landscape, we hope that our support throughout the International Woolmark Prize will inspire and propel design and business strategies of our eight finalists."
This year's finalists include A. Roege Hove from Denmark — one of the most exciting designers from the Nordics that showcased its Spring/Summer 2023 collection under Copenhagen Fashion Week's incubation program NEWTALENT. Paolina Russo, who has collaborated with major names like adidas, represents the U.K., while the roster additionally highlights RHUDE from the U.S., MAXXIJ from South Korea, and Lagos Space Programme from Nigeria.
The 2023 International Woolmark Prize follows the theme "Dialogue," highlighting the company's mission to push for dialogue and communication across industries to lead a more sustainable future. In order to be selected, each of the eight finalists will develop six Merino wool looks for their Fall/Winter 2023 collection. The winner of the title will first receive $60,000 AUD (approximately $40,000 USD) to develop a Merino wool collection, and will also have the opportunity to take part in the Innovation Academy, a mentoring initiative connecting the talent with industry leaders such as Gabriella Karefa-Johnson, Tim Blanks and more.
Following the initial grant, the winner will then receive $200,000 AUD (approximately $132,000 USD) to invest in their respective businesses. Another finalist will be given the Karl Lagerfeld Award for Innovation, which comes with $100,000 AUD (approximately $66,000 USD).
Take a look at all of the finalists of the 2023 International Woolmark Prize below. Last year's title was awarded to Saul Nash while other finalists of the prize included Priya Ahluwalia, Peter Do, Rui Zhou and more.
2023 International Woolmark Prize Finalists

A. Roege Hove, Denmark
Bluemarble, France
Lagos Space Programme, Nigeria
MARCO RAMBALDI, Italy
MAXXIJ, South Korea
Paolina Russo, U.K.
RHUDE, USA
ROBYN LYNCH, Ireland
---
Share this article