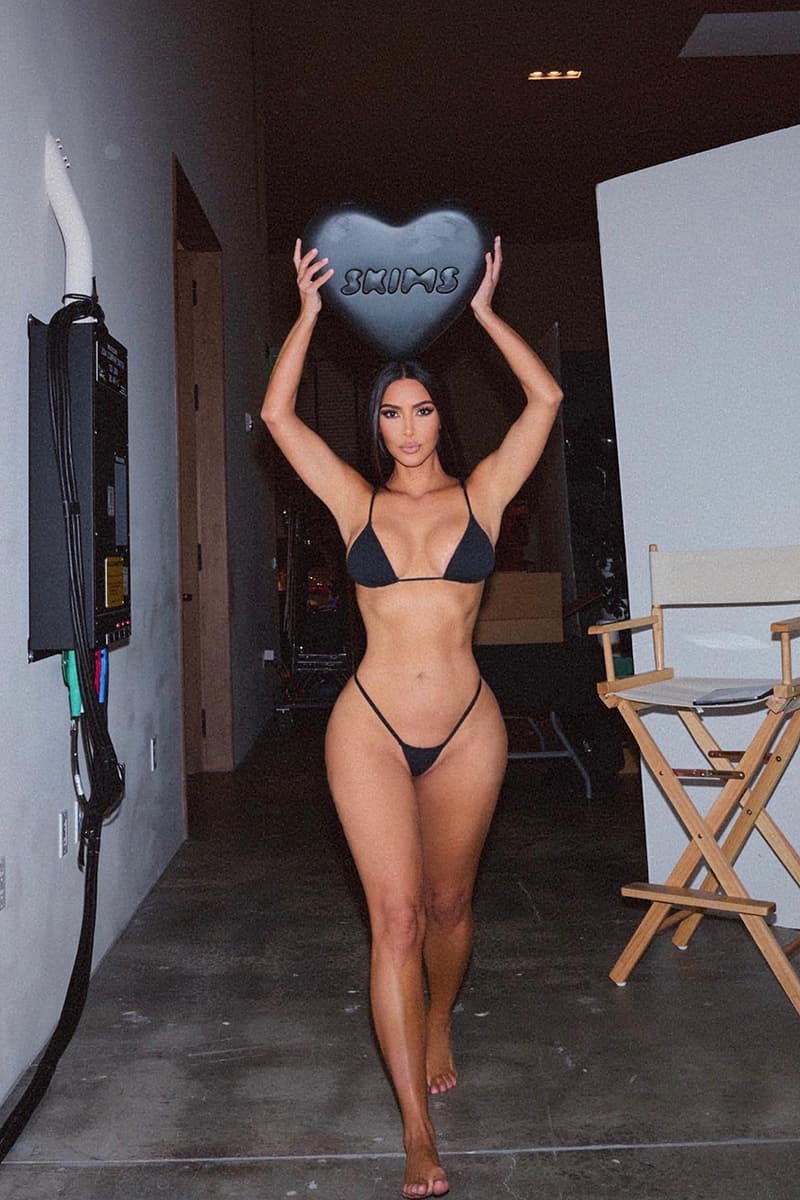 Kim Kardashian SKIMS' Micro Thong Is Not Big Pussy-Friendly
"That's not a thong, it's an eyepatch."
Entertainment
Kim Kardashian SKIMS' Micro Thong Is Not Big Pussy-Friendly
"That's not a thong, it's an eyepatch."
Kim Kardashian is being called out for SKIMS' micro thong as the itty-bitty piece of underwear is not as size inclusive as it claims.
While the intimate garment comes in wide range of sizes from XS to 4X, the front-facing fabric does not accommodate all bodies as many shoppers are complaining that it does not cover their private bits. Voicing their concerns on Twitter, some shared, "The funniest thing about the SKIMS micro thong is it's literally named the "Fits Everybody" thong. It does not, in fact, fit everyone, Kimberly."
Others agreed, writing, "Looking at SKIMS jersey micro dipped thong and I'm just convinced I will never be able to wear that."
And honestly, they're not alone as Khloé Kardashian has been nudging Kim to create pieces for those with more to love in the nether regions. In a past episode of The Kardashians, the youngest of the big three asserted that SKIMS' bodysuits were not friendly to the big pussy club. Sister Kim returned the favor by designing more generous one-pieces, tagging Khloé in an Instagram story. Kim poked fun at her younger sibling, writing, "I'm in a SKIMS design meeting and we're going to widen the shapewear bodysuit vagina area just for YOU," calling it the #KhloeKut.
While we are all for micro-thongs, we're hoping Kim listens to Khloé and caters to those with wide-set vaginas.
Please and thank you.
Share this article