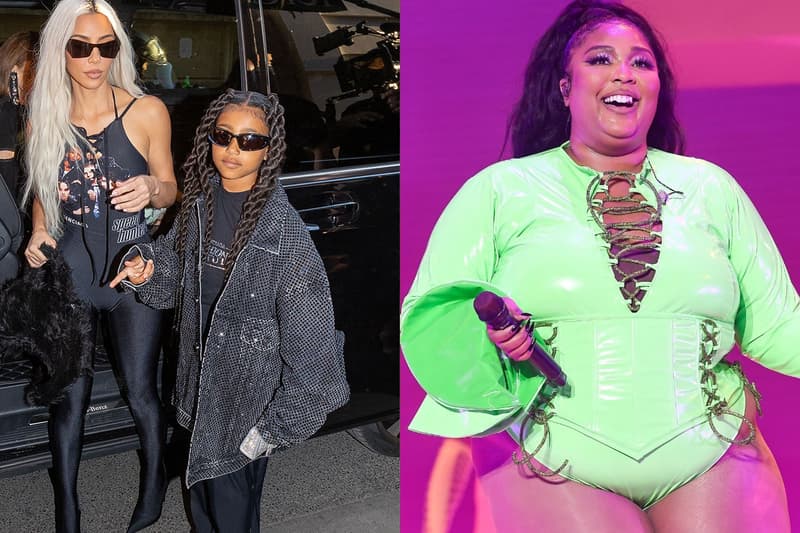 Entertainment
North West Dances With Lizzo Backstage in the Cutest TikTok
We wish we were as cool as this 9-year-old.
North West Dances With Lizzo Backstage in the Cutest TikTok
We wish we were as cool as this 9-year-old.
It's official — North West is cooler than all of us. This past Sunday, Kim Kardashian's eldest daughter got to party with Lizzo backstage.
Kardashian is spoiling her girl even before the holidays as the mother of four took North and her best friend Ryan to the "Good As Hell" singer's Los Angeles concert. For those keeping track of the Kardashians' social circle, Ryan is the daughter of the SKIMS mogul's friend and business partner Tracy Romulus.
As if it wasn't enough to see Lizzo in concert, the two adorable kids got to make a TikTok with the Grammy award-winning artist. Posted on Kim and North's joint account, all three girls are coincidentally coordinating in pink ensembles as Lizzo is wearing a performance-ready sparkly pink jumpsuit, while North is rocking a pink and black flannel to compliment Ryan's bubblegum pink jean jacket and black T-shirt. In the video, North's excitement gets the better of her as she starts off dancing right away, while her backup dancers join in later when the beat drops.
This is not North's first venture in TikTok as she has posted videos of her and mommy Kim dancing to the app's latest viral sounds, not to mention she turned her own mother into the Grinch for fun. The emerging beauty guru also posted a cute, yet slightly chaotic tutorial on how she manages her curly tresses earlier this month.
I don't know about you, but we're here for anything North West does.
---
Share this article