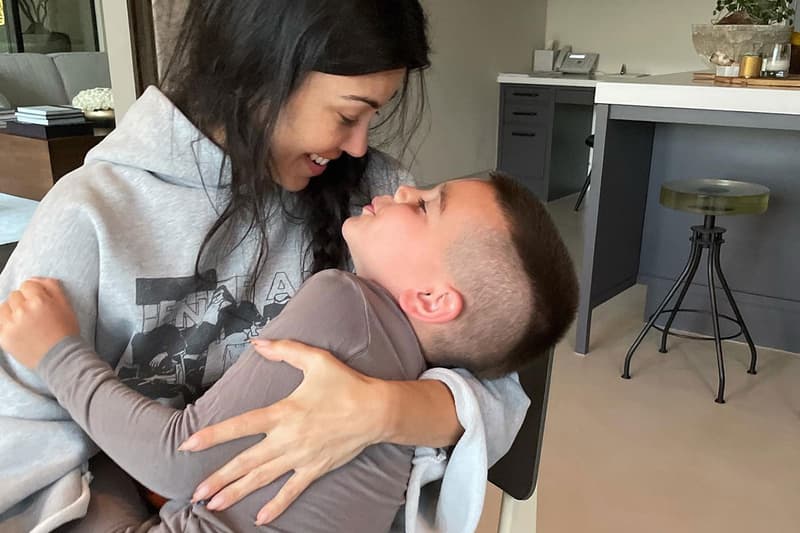 Entertainment
Kourtney Kardashian Keeps Her Son Reign's Hair in a 'Secret Drawer'
"I have his long braid and I smell it often."
Kourtney Kardashian Keeps Her Son Reign's Hair in a 'Secret Drawer'
"I have his long braid and I smell it often."
In a recent interview, Kourtney Kardashian spoke about her kids and the fact that she struggled with the idea of cutting her son Reign's hair for the first time.
Speaking to Interview Magazine, Kourtney revealed that she keeps her son's hair in a "secret drawer" after it was cut for the first time two years ago. "I have Reign's hair because we didn't cut his hair until he was five," she explained. "I have his long braid and I smell it often," Kourtney continued.
Reign first had his hair cut in 2020, with Kourtney documenting the process on social media and claiming that she was "not ok." The reality star has since been a little more private about her family, following her wedding to Travis Barker in Italy. That said, the pair have kept their relationship pretty public, with Kourtney recently sharing a super sweet birthday tribute to Barker on Instagram.
In other Kardashian-Jenner family news, Kylie Jenner recently shared an update about her new baby boy.
---
Share this article