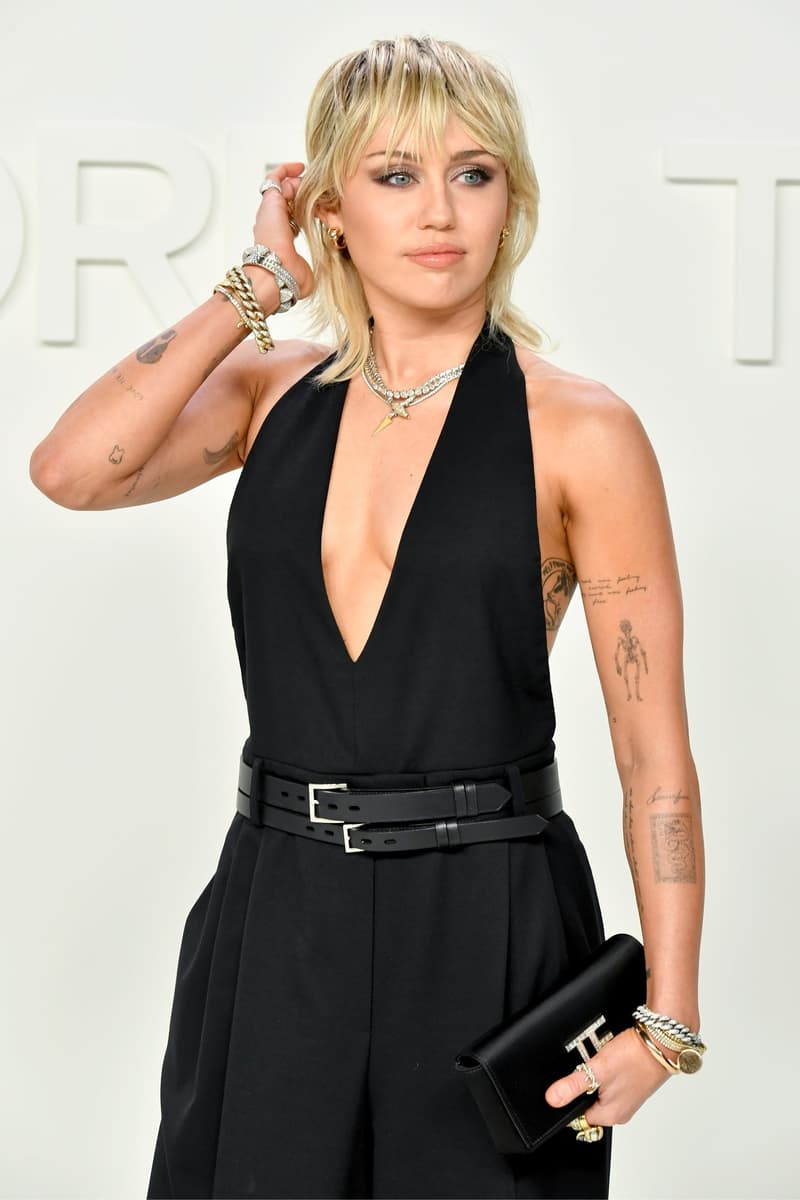 Need Tattoo Inspo? Check Out These Celebrities' Badass Ink
From dainty to bold.
Tattoos are a big deal. They're trendy, but they're stuck on you forever (in most cases), making them a major commitment. Whether you're thinking of getting your first one or just wanna keep adding to your collection, inspiration from some of your favorite celebrities could help.
Stars like Ariana Grande or Rihanna have several, though it may not seem that way right off the bat. On the other hand, celebs like Selena Gomez and Cara Delevingne have matching friendship tattoos, which is one route to consider if you're looking to commemorate a special relationship in your life.
With variety of styles, placements and sizes to choose from, the options for fresh ink seem endless. However, thanks to these trendy stars, you'll at least have an idea on what to add.
For starters, you may want to consider getting something with a meaning, especially if it's your first tattoo. This could make the process of committing easier because there will be special significance behind the art. In other words, you most likely won't regret it because whenever you look at your tattoo, it will remind you of that special thing or bring you back to that point in your life. However, tattoos are basically add-ons to enhance your natural beauty, so there's absolutely nothing wrong with getting inked with something solely because you think it looks cool. Ultimately, tattoos are fancy permanent stickers to decorate your body with.
Lastly, it's crucial you visit an artist that you know can capture exactly what you want. So consider doing research on Instagram by looking up keywords pertaining to what you want tatted or even the style, e.g. traditional, minimalism, realism, etc. Chances are the tattoo artist will be tagged in the post.
For more tattoo inspo, keep scrolling.
Selena Gomez — Watercolor Rose
View this post on Instagram
Cara Delevingne — Watercolor Rose and Roman Numerals
View this post on Instagram
Ariana Grande — Branch of Leaves
View this post on Instagram
Ariana Grande — Moon and Sun
View this post on Instagram
Rihanna — Warrior and Intricate Henna Pattern
View this post on Instagram
Rihanna — Roman Numerals and Script
View this post on Instagram
Hailey Bieber — Abstract Finger Tattoos
View this post on Instagram
Dua Lipa — Edgy Rose and Heart
View this post on Instagram
Miley Cyrus — Scattered Ink
View this post on Instagram
Kaia Gerber — Hidden Placements
View this post on Instagram
Cardi B — Peacock Feathers
View this post on Instagram
---
Share this article