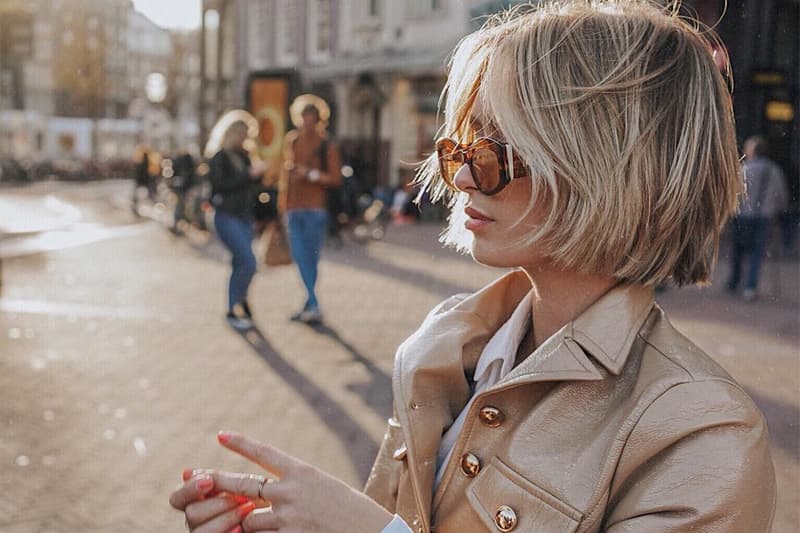 Beauty
The "Turtleneck" Bob Is the Hairstyle Committed To Giving You Main Character Energy
Yes, there is a such thing as holiday hair.
The "Turtleneck" Bob Is the Hairstyle Committed To Giving You Main Character Energy
Yes, there is a such thing as holiday hair.
We'll be honest with you, the holidays are here and trust us bestie, you need an update on your hair. As turtleneck season is finally here, what better way to elevate your festive look than with the "turtleneck" bob haircut?
First things first, any time is a good time to cut your hair into a bob, but the hairstyle is quintessential to autumn. Naturally, the masses tend to go shorter for summer, and the winter months may call for more hair. However, that's where the hairdo mentioned above comes from. The "turtleneck" bob in particular references the holiday heroine in your favorite Christmas movie. She's well put together and always has a bob that falls just at her jawline and sits perfectly against her high-neck sweater. You can opt to roll the hair under and carve out a deep side part for an edgier feel or choose to wear a middle part and roll the ends under for a sophisticated spin on the look.
The best tip? A classic turtleneck bob is low-maintenance and requires little commitment. You can wear it "undone," and it'll still serve a look or refresh it with a DIY blow-out with a hot brush. It's your hair, your way.
View this post on Instagram
View this post on Instagram
View this post on Instagram
---
Share this article