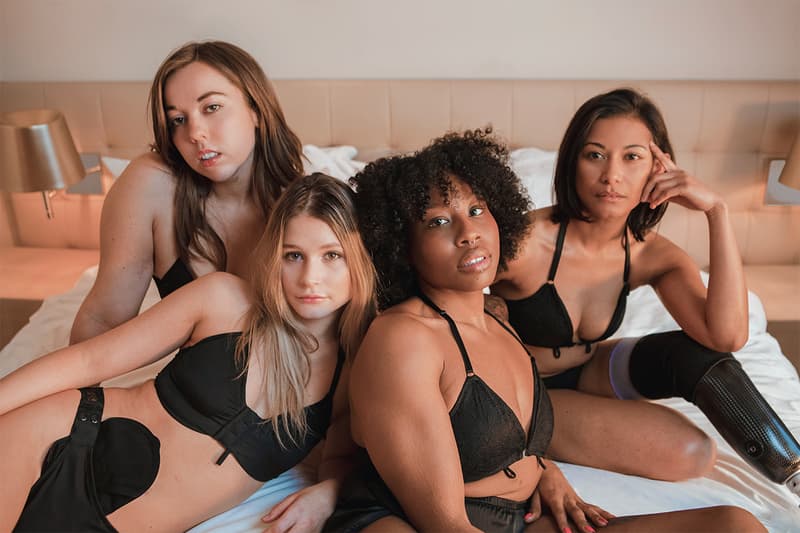 Sex & Dating
Give the Gift of Sexual Wellness With These 7 Disability-Inclusive Gifts
From sex toys to adaptive lingerie for all price points.
Give the Gift of Sexual Wellness With These 7 Disability-Inclusive Gifts
From sex toys to adaptive lingerie for all price points.
If you're stuck on what to gift your loved ones with limited abilities, you're not alone. Nearly one in five individuals live with a disability, yet sexual wellness gift guides almost always neglect their perspectives.
As Emma Butler, founder of adaptive lingerie brand, Liberare shared with Hypebae, "The only disability-inclusive holiday gift guides are boring and are geared toward the elderly." When you start to consider sexual wellness, the options are even more limited.
The first thing to be mindful of when purchasing gifts is to buy from people with disabilities. Unfortunately, the greatest products are created by people who were neglected by major industries, and thus, took matters into their own hands. Second, always gift items that offer help, comfort and luxury. People with limited abilities often miss out on pleasure due to their capacity, so a gift that offers inclusion and support is supreme.
Keep reading for your disability-inclusive gift guide.
The Ollie wand is an intense vibrator "designed purposefully for differently abled bodies." With its long handle and larger buttons, it's easier to navigate than the average sex toy with tiny, difficult-to-squeeze buttons.
Featuring Dame's best-selling sex pillow, Pillo, and the Eva couples vibrator, this bundle is a great gift for a sex-positive couple ready to get wild in the bedroom.
Designed by disabled women and non-disabled allies, Liberare's adaptive lingerie keeps functionality sexy AF. Its best-selling Liberare Bra is the perfect match for "anyone with limited hand dexterity or just tired of clasping a hook-and-eye on the back of your bra."
Made for people with limited abilities in mind, Cuffies is an inclusive take on your favorite kinky essential: handcuffs. These handcuffs are soft and flexible and do not require a key. Although they can slip on and off, they're still secure enough to ensure you enjoy bondage fun.
The Pulse warming system is a touchless lube dispenser with vivacious mood lighting. Simply place your favorite aloe or water-based lubricant pod into the warmer, place your hand underneath the dispenser and enjoy. If you live for aesthetics, indulge in Pulse's six lighting settings with brightness adjustments.
With an autopilot feature, Womanizer's sustainable Premium Eco is a great feature for intense orgasms without pain that travels up the arm. Released in 2021, this sex toy is the brand's first biodegradable and recyclable sex toy.
Created for people who experience painful sex, Ohnut's vibrating rings are an upgrade to the OG buffer rings. Simply place as many as you need on your partner's penis to control penetration depth.
For more inclusive gift ideas, check out our gender-neutral sex toy guide.
---
Share this article