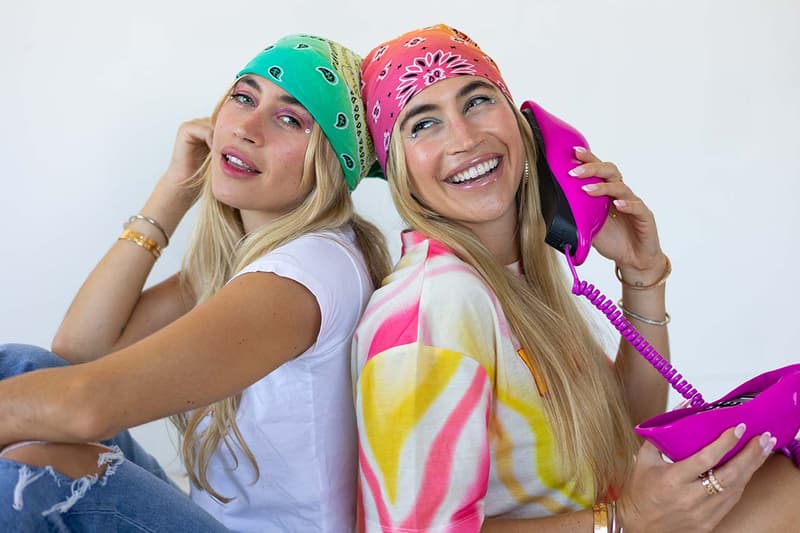 1 of 2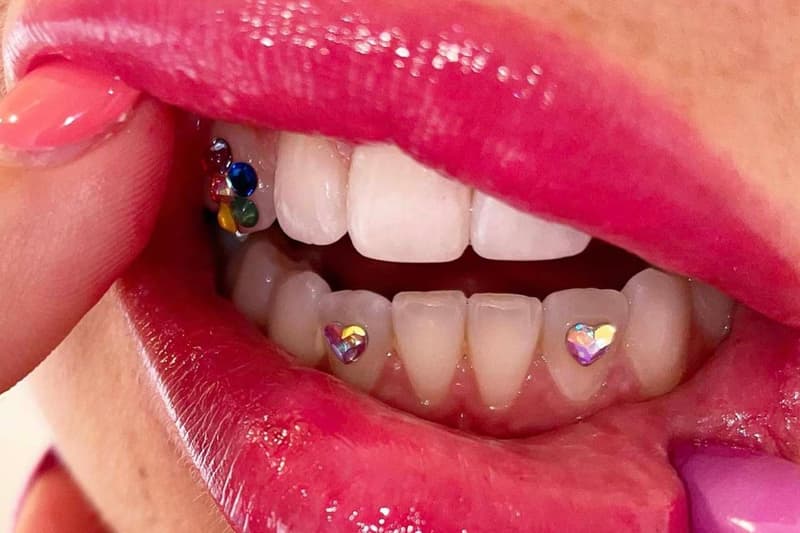 2 of 2
Beauty
Gemzeez' Y2K Tooth Gems Are the Ultimate Beauty Accessory
The Kaplan twins reinvent the early aught's staple.
Gemzeez' Y2K Tooth Gems Are the Ultimate Beauty Accessory
The Kaplan twins reinvent the early aught's staple.
Despite the fact that we're hurdling toward 2023, Y2K nostalgia is at an all time high and tooth gems are the latest aughts inspired trend to put us in a chokehold.
Reminiscent of the blinged out grills that gleamed and glistened in the mouths of every rapper and rockstar nearly 20 years ago, fashion girlies and lovers of experimental beauty have been decking out their molars with bite-sized gems. While the pandemic introduced a slew of avant-garde and innovative trends from clown-core to extreme DIY, tooth gems are in a league of their own as the sparkling dental accessory takes the art of wearing jewelry to new heights.
That's where Gemzeez comes in.
Founded by pop artists and twins, Allie and Lexi Kaplan, the emerging beauty brand was born out of a creative rut. "Galleries were closed and we were feeling very stagnant with our art career. The two of us were fighting a lot and not working well together as an artistic duo, which led us to take a months-long break," Allie shares with Hypebae.
"With the rise of TikTok, we had been seeing tooth gems popping up more and more. To get them professionally done costs around $200 USD, but having a dad who's a dentist, we went to him for help on how to do it ourselves."
View this post on Instagram
Substituting paint brushes for gem applicators, the Kaplan sisters channeled their artistic energy into a decidedly more intimate medium, bringing their signature vivid color palette and tongue-in-cheek approach to the world of makeup. Despite being reluctant to work together again, Lexi jumped on board, reigning in Allie's creative side with her operational know-how.
The body has become their new canvases as Gemzeez has proved to be the twins' most inspiring outlet yet. "Gemzeez has become our new form of artwork as we design everything, from the gems to the packaging. With our art career, everything had to be curated and perfect, whereas now self-expression and having fun is much more important to us now," Lexi reveals.
Not only does the Gen-Z beauty brand provide affordable and temporary tooth gems in a myriad of designs from classic diamonds to iridescent butterflies, Gemzeez offers Euphoria-esque glitter eyeshadows and will be branching out into the nail category with the upcoming arrival of press-on manicures.
Gemzeez Starter Kit is available for $32 USD on the brand's website.
---
Share this article