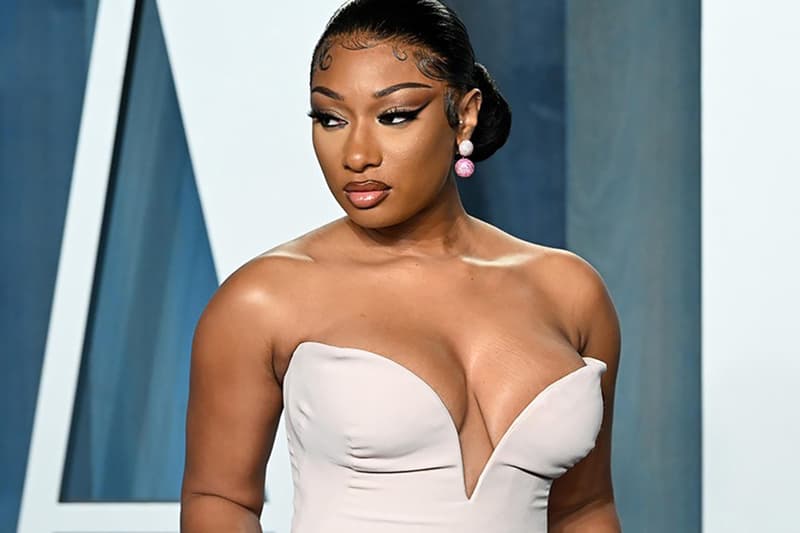 What To Know About Megan Thee Stallion's Trial
Let justice be served.
Megan Thee Stallion's trial against Tory Lanez begins as the 27-year-old was allegedly shot by the disgraced singer in August 2020 at Kylie Jenner's home.
The popular center of online discourse, the Houston native as spoken out several times of not only the abuse and gun violence she experienced first hand, but the ridicule and harassment she has endured at the ends of internet trolls and skeptical misogynists who assert her claims are false. While both musicians referenced the incident separately, releasing music alluding to the tragedy, the Grammy award-winning rapper shared her experience in an interview with Gayle King, as well as authoring a New York Times essay to illustrate not only the prevalence of violence Black women face, but the systemic denial of that pain.
The trial began in earnest on Monday, December 12 in Los Angeles and according to Rolling Stone, Megan's case will be affirmed by not only her testimony, but that of her former friend and assistant, Kelsey Harris. Megan will also be taking the stand herself, asserting that Lanez cruelly yelled, "Dance, b–h," before shooting her in the foot. Allegedly, the altercation was a result of interpersonal violence as Lanez and Megan were involved in a fling at the time. Megan was reportedly upset with Lanez and Jenner's relationship, leading to an argument, which was witnessed by Corey Gamble, Kris Jenner's boyfriend.
It's yet to be seen if Kylie Jenner will make an appearance at the trial, but Gamble is apparently meant to testify. Lanez is facing assault and gun charges and could be sentenced to up 22 years and eight months in prison if convicted.
Stay tuned for developments.
---
Share this article