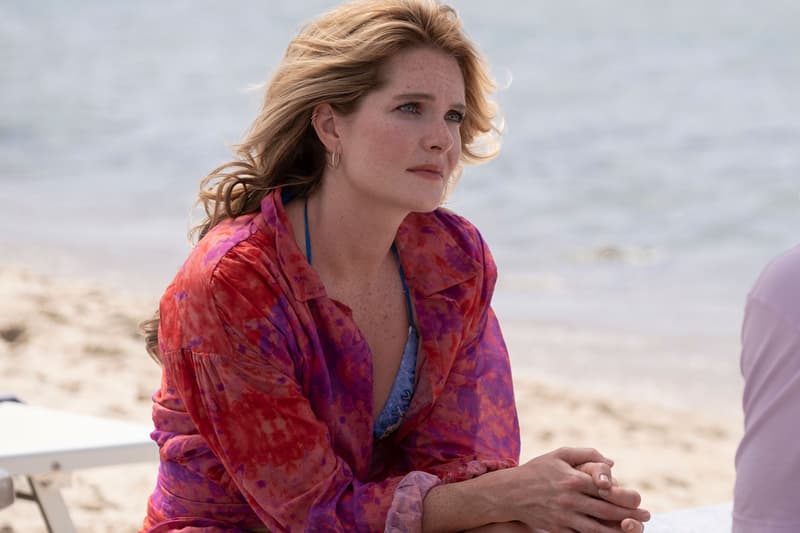 These Two 'White Lotus' S2 Stars Are Reportedly Dating
Guess who.
As the internet continues to rave about the finale of The White Lotus Season 2, it seems like two members of the cast are dating.
The buzzy HBO show, which finished its sophomore installment this past weekend, featured meme-worthy characters, including Jennifer Coolidge's Tanya and Haley Lu Anderson's Portia. Leo Woodall, who plays Portia's love interest and mysterious "nephew" of Quentin (played by Tom Hollander) is reportedly involved with another co-star — Meghann Fahy, who plays Daphne in the series.
Fans noticed flirtatious comments between the two actors on social media. "I love you! I love these! I love you!" Fahy wrote on Woodall's Instagram post featuring behind-the-scene Polaroid shots taken on set during shooting for The White Lotus. Additionally, in one of the photos, Fahy has Woodall's finger in her mouth. In return, Woodall said, "U.K. loves you back" when Fahy shared she loved "the U.K. and all of the Elles" in an interview with Elle UK.
Neither Fahy nor Woodall has confirmed nor denied the rumors. However, an anonymous source said the two went on vacation together after the show. "Meghann and Leo 1,000%. Tons of witnesses. Not a whole lot of secrecy behind this pairing," they noted.
---
Share this article