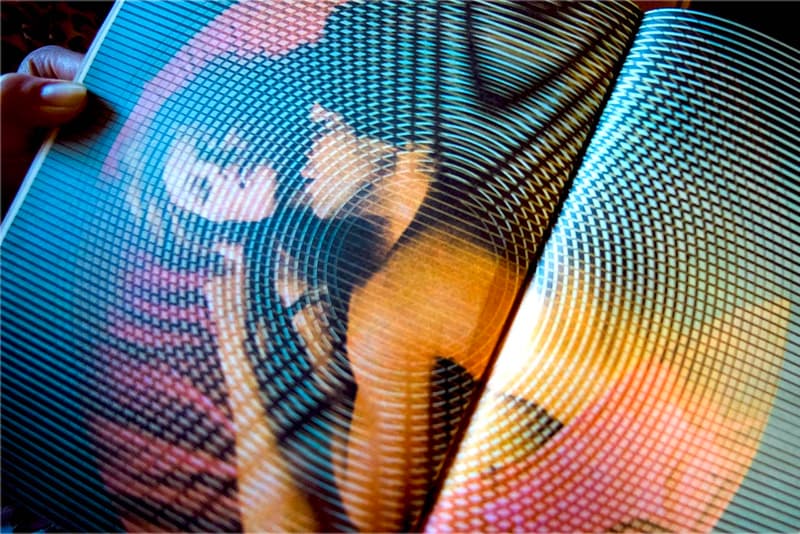 Sex & Dating
4 Sexual Wellness Brands Fighting the Gender Bias in Social Media Censorship
Meet Dame, Foria, Pulse and Jems.
4 Sexual Wellness Brands Fighting the Gender Bias in Social Media Censorship
Meet Dame, Foria, Pulse and Jems.
In 2019, New York City's notorious transportation company, the MTA, pulled sex toy ads from its subways and was ultimately sued by a notable brand, Dame. Thankfully, Dame won their case in 2021 citing a violation of free speech, due process and equal protection — but we wrongfully assumed their win meant the world was becoming more sex-positive.
If you've spent any time creating on social media, you're already aware of Instagram's shadowbanning of feminine bodies and TikTok's disdain for the word sex, now known as "seggs." When the topic of censorship arises, it's easy for most to ignore it because it doesn't impact them financially. But what if I told you that censorship has been ruining your most intimate life experiences — without your consent.
Much like that subway experience, many ads have been pulled before you even have a chance to consider whether you want to consume them. Now, you're probably wondering, "why TF would I want more ads? Youtube is already force-feeding me them daily." We once thought the same thing.
But think of your favorite small-owned business. That one with the amazing brand message you gladly buy into every time your paycheck provides a little more breathing room. Yeah. Well, social media and internet platforms are blocking people from ever learning about the stories and education these brands are trying to share. This becomes more problematic for sexual wellness brands teaching pleasure-based sex education, which the U.S. government failed to provide. For example, Dame is one of many brands dedicated to closing the pleasure gap that states men orgasm more frequently than women do. Imagine a world where we can't openly discuss a lack of female pleasure.
In February of 2022, we reported on 31 women's health brands that were wrongfully censored and formed a petition that urged Meta, owner of Instagram, to change its community guidelines. The petition was led by Kristina Cahojova, the founder and CEO of kegg, an FDA-registered fertility tracking device designed to empower women to better understand their cycles.
Thankfully, Meta updated its community guidelines as of October 18, 2022, to allow "allow sexual and reproductive health ads." But as you can imagine, the guideline change still resulted in "censorship of sexual wellness ads and education," as wellness brand Foria shared exclusively with Hypebae. As a result, Hypebae's sex and dating editor interviewed four top brands revolutionizing the space and what she found was a clear gender difference, favoring men's health.
Here are just a few experiences our favorite brands have had to endure.
Foria
On a mission to make plant-based sexual wellness accessible, Foria is known for products like its CBD Awaken Arousal Oil that's essentially oil-based viagra for your vulva. Other known products are its Breast Oil paired with breast health education, an often overlooked area of wellness. In its quest for accessibility, it also created non-CBD versions of its best sellers.
However, since its inception, it faced several censorship issues, one of the latest, an ad encouraging women to take baths — being censored. The ad featured a photo of a bathtub with pink flowers, and the caption: "The secret to desire is in your bath. Try our Intimacy Salts to relax and open yourself up to the new feeling of euphoria." Amanda Couture, Foria's senior director of e-commerce and growth shared: "Even if we avoid sexually-explicit messaging, like sex, orgasm, arousal and imagery, I would estimate 80% of our ads submitted are rejected. There's such a strong need for our products, yet most women aren't aware that these products exist."
Foria promotes relaxation and sexual wellness for all women, especially those experiencing menopause. However, they're not able to due to censorship. "It's frustrating to not be able to speak to our products in a way that women can personally relate to," continued Couture. "There's so much more progress to be made."
For wellness education and products, check out Foria's website.
Jems
A Gen Z fav for femmes with sensitive vulvas, Jems is a condom brand dedicated to disrupting the condom industry's toxic masculinity and hetero-normative language. As we endure the current STI epidemic, their work is beyond essential. It's also important to note that the FDA classifies condoms as Class II medical devices.
Unfortunately, although their condoms are one of the safest in the industry, leaving out toxic products like talc and spermicides, they've been shadowbanned incessantly. As a result, they've been forced to use language like "smex" and "$perm" to avoid being censored. Despite their carefulness, they're still censored, facing shadow bans and not showing up in searches and hashtags — all while being a credible platform for sex education and medically-classified products.
According to the Jems team, they were forced to "create an all-new TikTok account to spread sexual education due to shadow banning. This is incredibly dangerous given the skyrocketing rates of STIs, misinformation about contraceptives and safer sex, and the dissemination of false news in a post-Roe V. Wade era."
Shop Jems on its website and cop a cute condom case for you and your bestie.
CEO Amy Buckalter created Pulse's Warming System for lube after experiencing menopause side effects that disrupted sex. After discussing with her community, she realized discomfort during sex wasn't just a menopause issue. Over 75% of women endure pain or discomfort during sex, a fact most aren't keen on. In just a few short years, Pulse became a staple for people 18 to 80 years old, and those with limited physical abilities.
Buckalter also created Pulse to decrease gender differences in the intimate wellness space. Yet, the same ads Pulse runs get flagged while other brands – run by men, with venture-backing – get a free pass. This points to not just one, but two gender disparities in the space as women in tech already don't receive as much funding as men. When promoting on social media, they can't use words like vulva or vagina, but the word penis is not flagged. When disputing these claims with the apps via a revision, most of the time, they don't receive a response. "Even when we have occasionally (after dozens of attempts) reached a human being, they are generally ineffective and just parrot back useless policies," shared Rachel Braun Scherl, Pulse's chief development officer.
Out of curiosity, they began running "test campaigns comparing their ads with those of men's focused brands, like Cake and Hims," and "more than half of the nearly identical ads have been rejected," shared Scherl.
"As for the impact it had on the brand, The impact is hard to measure but significant. Suffice it to say that if even 25% of the ads and assets submitted saw the light of day, our business could be 10 times, 20 times, a hundred times its current size," Scherl continued. "How do we know that? When we are able to get content into the world, consumers respond enthusiastically to the Pulse experience." Take it from Hypebae's sex and dating editor herself, this product helped her relax while facing a common, and long-standing issue, sex-based anxiety. Check out her review here.
To shop Pulse's Warming System, visit its website.
Dame
Dame's sex toys are one of the best in the industry, with placements on almost every ultimate holiday gift guide you peruse each year. However, its journey as a brand has been sabotaged at every turn, as we shared its MTA story earlier.
Sexologist and co-founder Alexandra Fine has a more unique experience with social media censorship as she began her journey advertising on Facebook before Instagram and TikTok created new obstacles. Early on, she received approval from Facebook to run ads on her brand's sex toys as she wasn't promoting sex, just discussion of sex and sex toys. With approval, she purchased more units of products ready to profit from her already-approved Facebook-run ads. Facebook did not formally change its policy on her, but just "changed their minds," and began pulling her ads, she shared. As a result, this left her company in a cash bind, ultimately sabotaging her brand.
"It's really had a major impact on my ability to run my business in a sustainable way," Fine revealed. "All of a sudden, all my cash was tied up in inventory. I didn't have as much money for everything else the business needs money for. That was a huge stressor on the whole team." Like many sexual wellness brands, Fine understands why companies set boundaries in place, but statistically, these only penalize women's health brands.
In more recent experience, most flagged content is surrounding the vagina and female pleasure, as most brands have found. This also points to the deep gender differences. Fine was told the issue is that her brand promotes vibrators, which fall under sexual pleasure. These social media platforms claim they do not advocate for sexual pleasure, which results in their ads being removed. However, in her experience, erectile dysfunction and premature ejaculation brands can promote freely while their ads also fall under sexual pleasure.
To support Dame's revolutionary products, visit its website.
Conclusion:
Although censorship is not our fault, it's clear there are gender biases that put us at a disadvantage — and this has been confirmed by Pulse.
As women, we have to continue to form community and share products and information that enhance our wellness routines as the platforms we spend most of our time on do not prioritize us. When you take into consideration the lack of pleasure-based sex ed, healthcare, Roe v. Wade and the ongoing STI epidemic, these actions are more important now, than ever.
---
Share this article