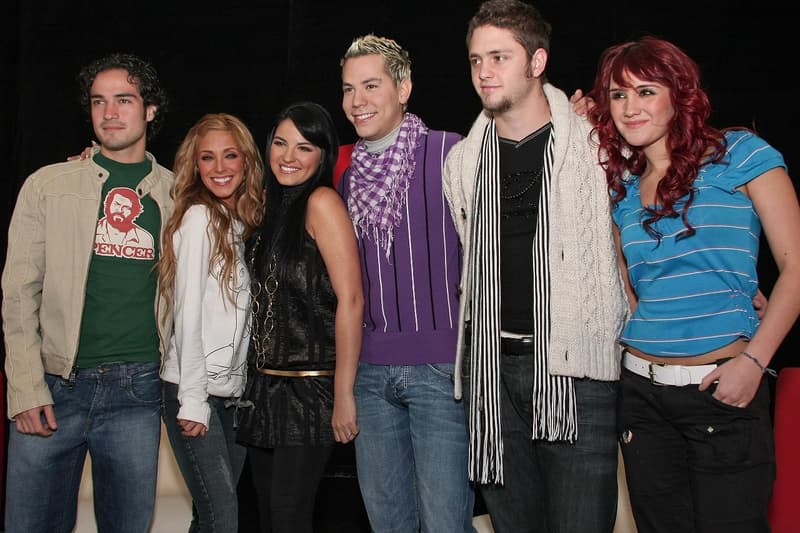 RBD To Go On Tour for the First Time in 15 Years
Kicking off this summer.
UPDATE (January 20, 2023): RBD are officially coming back. The group announced they are going on tour weeks after teasing a reunion on social media.
"It's a reality!" they wrote on Instagram. "@soyrebeldetour for official info. See you very soon!"
RBD, who haven't gone on tour in almost 15 years, are embarking on an arena and stadium tour that kicks off in August in Texas. Tickets for their shows go on sale on January 27.
Check out the posts below for more info.
View this post on Instagram
View this post on Instagram
---
ORIGINAL STORY (December 20, 2022): RBD are getting ready to return to the music scene. The Mexican pop group, which first became popular by starring in the 2004 Spanish-language soap opera Rebelde, has recently taken to social media to tease a comeback.
The group's official Instagram account shared a nostalgic video of the telenovela edited with some new footage featuring the original members. One portion of the clip shows Anahi, in character as Mia Colucci, reflecting on the past. She says in the telenovela scene, "You know what I dream about? I dream of being able to go back in time and that one day everything will be as before." The video then shows RBD members in present day sitting at a table. Christopher von Uckermann, who portrayed Diego Bustamante, says while in character, "Maybe we can't go back but we can still hold on to it for a while."
From there, the video directs fans to the group's official website, which features a countdown along with the following announcement: "Prepara tu corbata, Enero 19 2023," which translates to "Prepare your tie, January 19, 2023" — a nod to their iconic uniform on the show, which consisted of red ties.
RBD's original members are made up of Dulce María, Christian Chávez, Anahí, Christopher von Uckermannm, Maite Perroni and Alfonso Herrera. However, all except Herrera are tagged and seen in the Instagram video.
RBD broke up in March 2009, nearly one year after they embarked on their farewell tour.
Check out the video below.
View this post on Instagram
---
Share this article