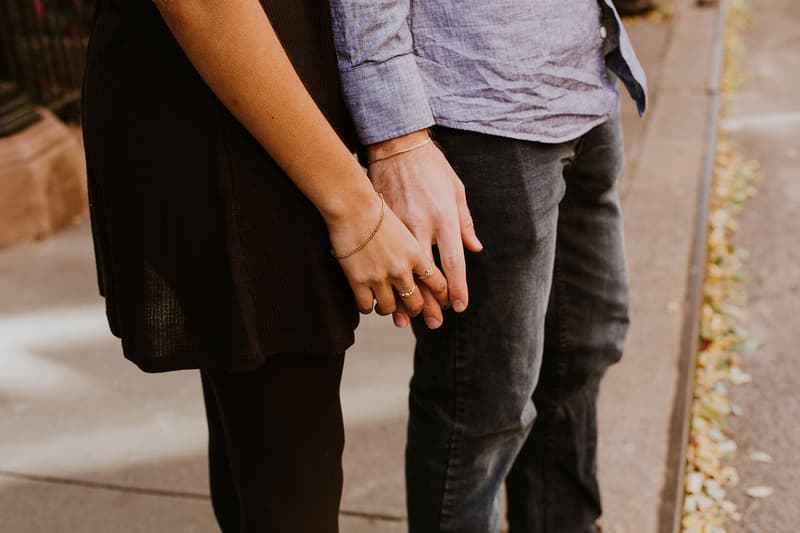 Sex & Dating
Here's How To Have a Successful First Date, According to Our Readers
Take these five tips into consideration.
Here's How To Have a Successful First Date, According to Our Readers
Take these five tips into consideration.
First dates can be nerve-racking for most, especially when singles have been out of the dating game for a while due to lockdown restrictions the past two years. While some have been able to miraculously form a relationship online during these trying times, some still yearn to meet "the one" the traditional way. However, regardless of the situation, many have become a bit rusty when it comes to their first date — whether it be with their online partner they're meeting IRL for the first time, or someone they've just matched with on a dating app.
To help you refresh your dating dos and don'ts, we've asked HYPEBAE readers to share their tips. Continue reading to find out how to ace your first date.
1. Be yourself.
Staying true to who you are is one of the key factors in having a successful first date and relationship. If there's one thing you want to avoid when it comes to dating, that is having the person you're interested in falling for the false version of you. For a genuine connection, just be yourself. If they're not interested in the real you by the end of the night, then you probably just dodged a bullet.
2. Tone down on the stress and overthinking.
"Do not overanalyze. Have zero expectations," our reader Alina says, which we couldn't agree more with. What's important is for you to just live in the moment and enjoy your date's company. "Don't be so stressed out. Otherwise, you'll end up not retaining any information," another reader Emma adds. Also, having zero expectations allows you to not feel disappointed if things don't turn out the way you planned.
3. Genuinely listen.
"Don't be on your phone!" Tami stresses. In the technology-driven age we live in, we can tend to be distracted by social media and the notifications we receive. However, it doesn't hurt to turn on the Do Not Disturb function on your device for a few hours, and focus your attention on your date. There's a difference between hearing what they have to say versus actually listening.
4. Keep it simple.
The majority of our readers advise keeping the first date simple. Suggest going to a café for a cup of coffee or pay a visit to your local museum. This is the time when you're supposed to just get to know each other and see if you click or not.
5. But also, take chances.
Taking chances can be interpreted in different ways. If you're hesitating to ask someone out or pitch a date idea that's out of the ordinary, just do it. As the cliché goes, you'll never know until you try.
Share this article