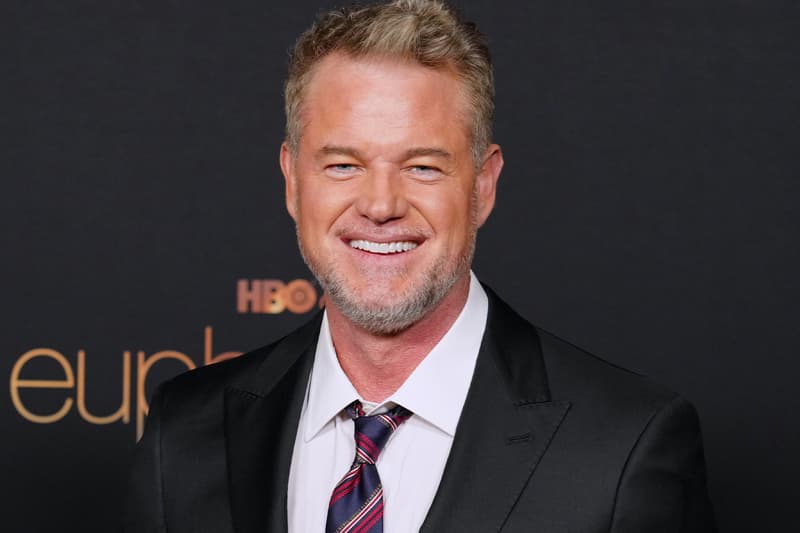 Film & TV
'Euphoria' Star Eric Dane Laughs About Cal's Prosthetic Penis on Episode 4
The actor reflects on the wild monologue.
'Euphoria' Star Eric Dane Laughs About Cal's Prosthetic Penis on Episode 4
The actor reflects on the wild monologue.
On Euphoria Season 2, everyone is spiraling, and Nate's dad Cal is at the top of that list. On episode four, which aired this past weekend, Cal reached his breaking point and "rocked out with his c-ck out" before completely traumatizing his family. Actor Eric Dane discusses the bold scene and how viewers got to know him a little too well.
Cal doesn't have a history of being liked by Euphoria fans for obvious, predatory reasons like recording Jules without consent. That, paired with the drunken drive and monologue he performed with his penis out, have left viewers of the series stunned.
Dane recounts the bold scene, "No, I thought it was fun. Let's call it what it is: Cal saying all these things with his penis hanging out [Laughs], it just shows how fucking gone he is … He's totally unhinged and the absurdity of the moment is where he finds the humor. And what he's about to do. He's cracked a little bit," Dane shares.
It's undeniable that Cal can tell he's lost it. He knows he's unhinged and knows exactly how he got there. His experience has brought up a sad truth that a lot of queer individuals face — choosing their true identity or embracing social norms. Unfortunately, Cal's character took an extreme route. After years of hiding his truth and watching it manifest into creep-like tendencies, he gets fed up and owns his chaos.
The scene leaves viewers in disbelief and with so many questions. Is Cal ever coming back? Will his family even welcome him back after his tirade? So many truths have been revealed in the most derogatory manner, it's hard to gauge how anyone would react.
But Dane does answer one burning question: Yes, the penis was a prosthetic. "I don't know if I would last 15, 16 takes if it were real," he told TV Line. Talk about dedication.
---
Share this article