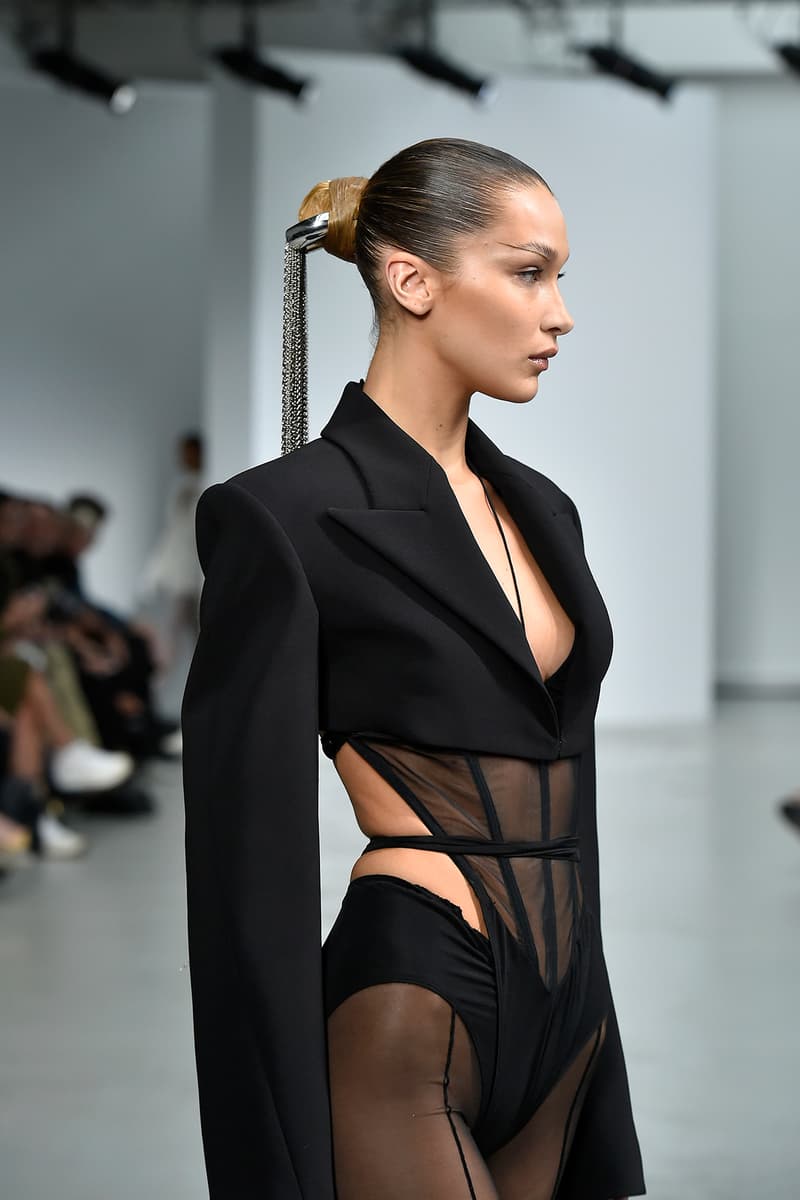 How Dominatrix-Inspired Fashion Influences Sex-Positive Culture
A little kink never hurt anybody.
Fashion
How Dominatrix-Inspired Fashion Influences Sex-Positive Culture
A little kink never hurt anybody.
In a recent article published on Vogue India, writer Arushi Sinha brings attention to dominatrix-inspired couture and how it might signal a sex-positive shift in society. A dominatrix is a woman who dominates, or exerts power, over her subjects through many different elements like tone of voice, speech, attire, sex toys and an overall demeanor that makes you fall to your feet in submission.
Domme-inspired fashion is everything that exudes power. From leather-drenched looks and heavily padded shoulders, to lace, chains and 6-inch heels that will make anyone bow in fear. Ultimately, dominatrixes wear whatever helps them channel their commanding energy.
Obviously, holding such power is a privilege. It requires the consent of a submissive who has agreed to being dominated and shared their desires. Essentially, both the dominatrix and submissive are in control, just in different ways.
While BDSM was shamed in the past, elements of the lifestyle — like the style and appeal of the dominatrix — have been accepted from time to time. For example, the late Thierry Mugler had the sex-positive side of fashion in a chokehold with daring designs dating as far back as the '90s. These provocative design elements have continued to inspire more recent collections of Mugler, currently helmed by creative director Casey Cadwallader. In pop culture, we've also seen what looks like the "soft porn" version of domme fashion with Megan Fox and Kourtney Kardashian recently, as they revel in their grunge, rockstar girlfriend era.
BDSM influences transitioning back into the mainstream could signify a cultural change when it comes to sex positivity. Studies have questioned whether younger generations are rejecting sex, but with cultural shifts such as these within the fashion industry, it may not be that people are becoming less sexual, but they are simply finding other outlets for their sexual energy.
When dabbling in dominatrix-inspired looks, it's important to appreciate the culture and have respect for its origins. Understand that dominatrixes are a part of the sex work industry and that their style is not just an aesthetic, but a lifestyle and art form that deserve respect. Think cultural appreciation, not appropriation.
Share this article