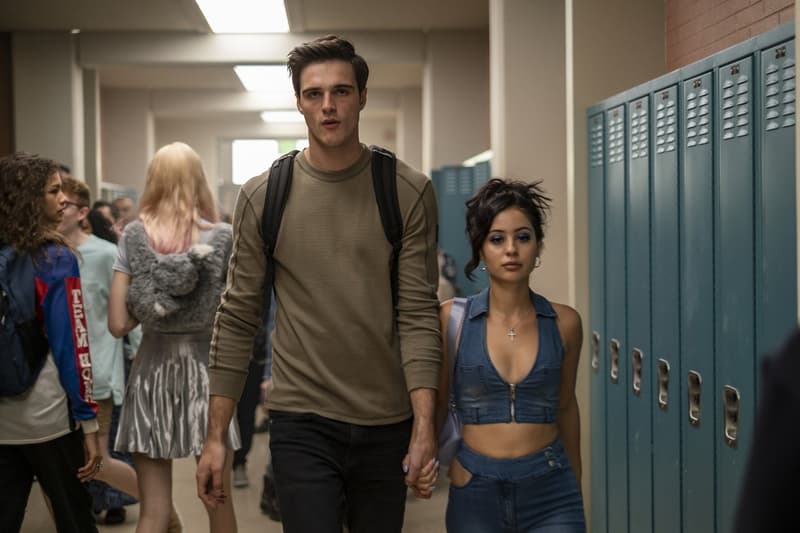 Film & TV
Alexa Demie Gets Candid About Maddy and Nate's Latest "Traumatic" Scene on 'Euphoria'
"It's heartbreaking," says the actor.
Alexa Demie Gets Candid About Maddy and Nate's Latest "Traumatic" Scene on 'Euphoria'
"It's heartbreaking," says the actor.
Alexa Demie opened up on how she feels about her character, Maddy Perez, and ex-boyfriend Nate Jacobs' traumatic scene during Season 2, Episode 6 of Euphoria.
Editor's Note: This article contains spoilers for Euphoria.
As an attempt to get his dad Cal's disc back, Nate broke into Maddy's house and threatened her with a gun and a game of Russian Roulette. "It was an incredibly difficult scene not only because of the gun to my head, but because it was choreographed in a really specific way," Demie told Entertainment Weekly. "We had to move with the camera movements and it was really broken up, and so it took us two days to shoot. It was basically all we did all day on those days."
The actor went on to explain the dynamics of shooting the scene with Jacob Elordi, who portrays Nate on the show. "We didn't have a lot of time," Demie said. "We kind of just jumped into it. We were really figuring it out as we went on and as we were shooting it. Sam [Levinson] was discovering new things with the camera, and Jacob and I were discovering new things with the dynamic between us. There were a couple of moments that were improvised, but not a lot of prep [or] conversation beforehand. And then during, I mean, it's such an intense scene that when you're not filming — because when they break, they're figuring out light and there's a lot going on — as an actor you just have to try to stay in your own world, and I'm definitely not the type of actor that can just break a scene like that and start laughing and joking. I have to kind of stay in my own world and tune everyone else out."
Maddy has gone through plenty of ups and downs throughout her relationship with Nate. However, this time around things seem to be different. "It's heartbreaking to see her experience something so violent and traumatic, and it's the moment that really shifts things for her," Demie said.
Season 2 of Euphoria is currently streaming on HBO Max.
Share this article