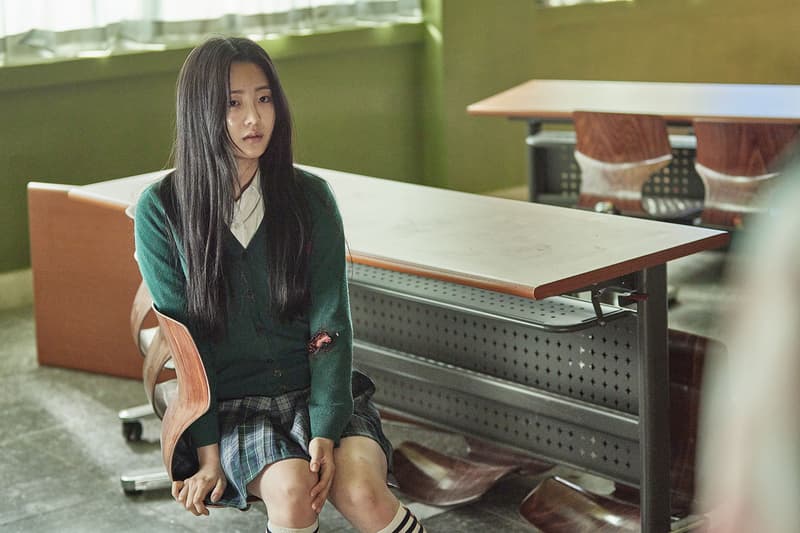 Film & TV
4 Movies and TV Shows to Watch if You Loved Cho Yi-hyun in 'All of Us Are Dead'
Check out the latest from the actor, who plays Nam-ra in the zombie series.
4 Movies and TV Shows to Watch if You Loved Cho Yi-hyun in 'All of Us Are Dead'
Check out the latest from the actor, who plays Nam-ra in the zombie series.
Netflix continues to roll out hit Korean series, including the most recent zombie K-drama, All of Us Are Dead. As with Hoyeon Jung and Lee Yoo-mi of Squid Game, the show has marked a breakthrough moment for some of the country's most exciting actors such as Cho Yi-hyun, who plays Nam-ra in the horror series. Those who follow K-dramas are most likely familiar with the rising star, as she has been gaining attention through her performance in shows like Hospital Playlist and School 2021.  Continue scrolling for four films and TV shows to watch if you loved the actor in the zombie series.
While you're here, check out all the new Korean titles coming to Netflix in 2022.
School 2021 (2021)
The first TV show to mark Cho's lead role, School 2021 is one of eight installments of KBS2's School franchise. The show follows a group of high schoolers as they navigate their lives as teenagers. Cho portrayed the role of Jin Ji-won, who dreams of becoming a carpenter despite her mother's wish for her to follow the traditional route and go to university.
Hospital Playlist (2020 – 2021)
Hospital Playlist was one of Cho's breakout shows. The hit title is a feel-good series about a group of doctors at Yulje Hospital who have been best friends since their medical school days. Cho plays the role of Jang Yoon-bok, a student intern learning all about the doctor life with her twin brother, Jang Hong-do (Bae Hyun-sung).
How to Buy a Friend (2020)
Based on a webtoon of the same title, How to Buy a Friend is a drama series about two teenagers that start a contractual relationship, where Heo Don-hyuk (Shin Seung-ho) vows to protect Park Chan-hong (Lee Shin-young) from bullies. In return, Chan-hong promises to find out the truth behind the suicide of Don-hyuk's girlfriend Shin Seo-jung, played by Cho.
On My Way Home is a 30-minute short film in which Cho portrays the role of Suji, who heads to her new home after spending time at the youth detention center. Her father picks her up to drive them to their new home, as he attempts to have a conversation with his daughter throughout the car ride.
Share this article