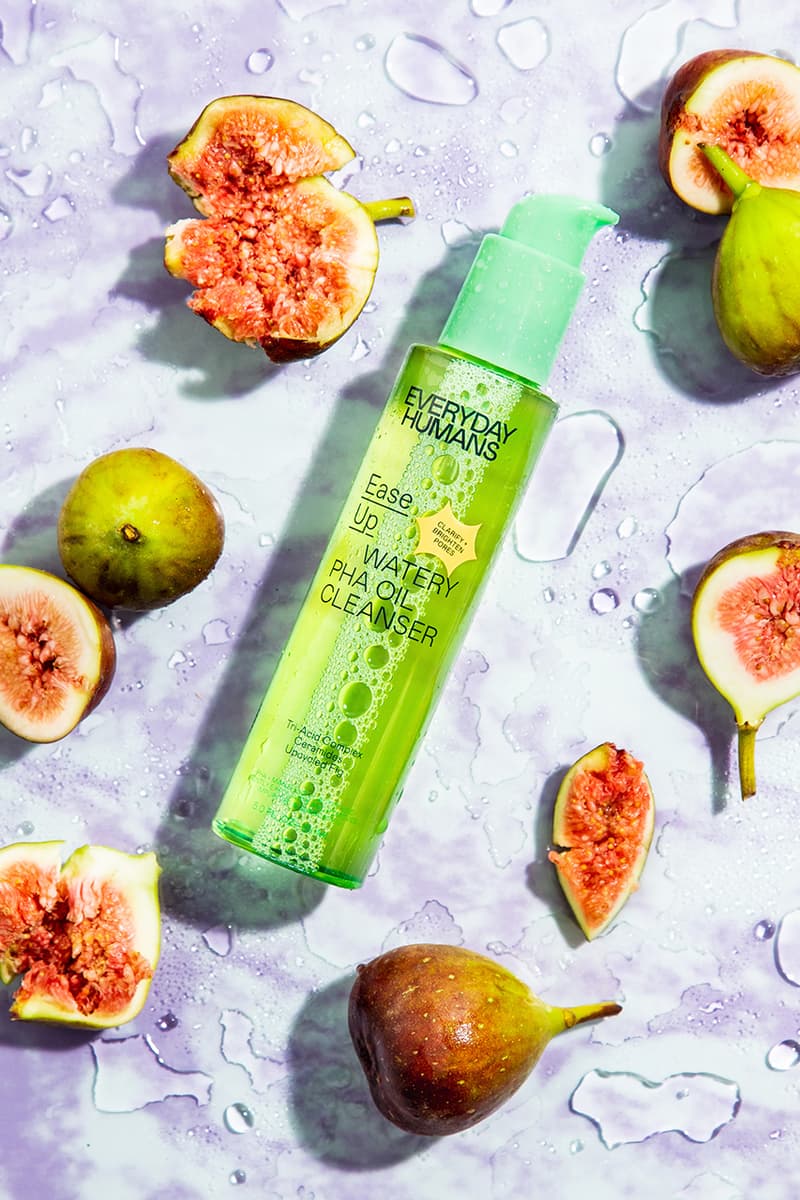 1 of 2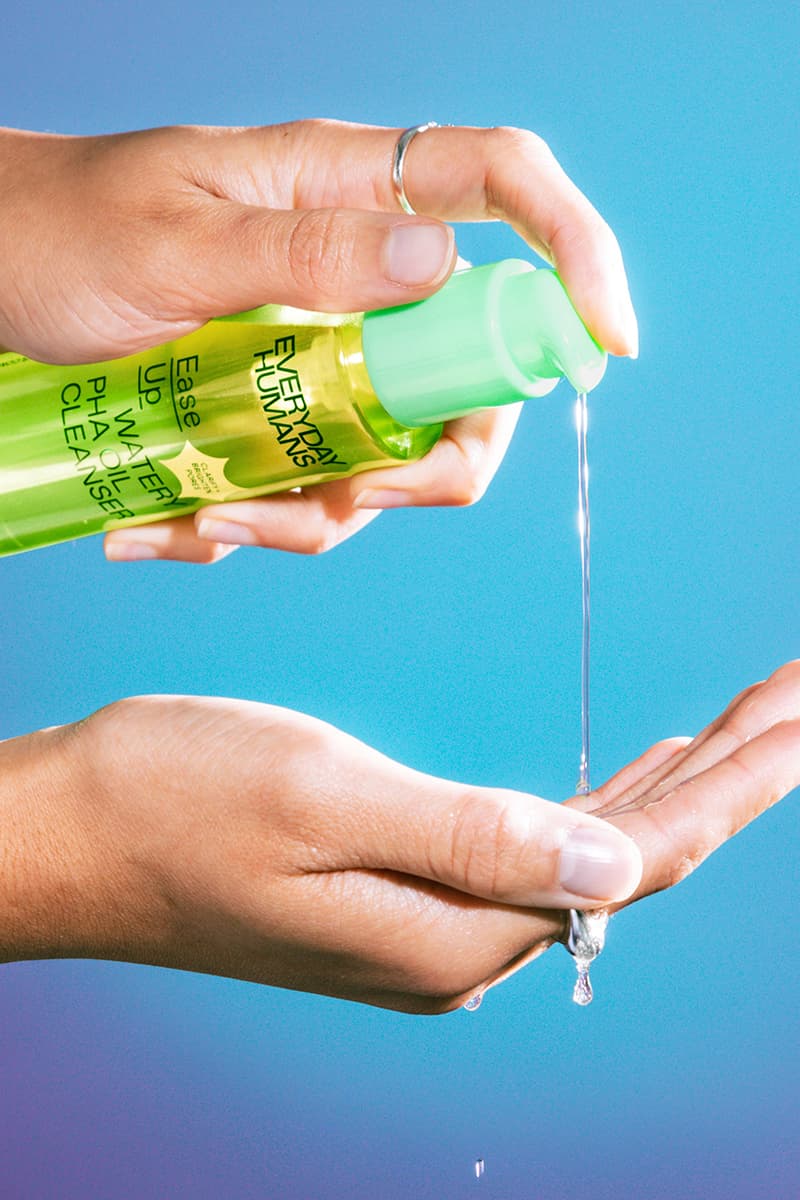 2 of 2
Beauty
Everyday Humans' New Cleanser Fights the Effects of Sun Damage
The brand launches its first post-sun skincare product.
Everyday Humans' New Cleanser Fights the Effects of Sun Damage
The brand launches its first post-sun skincare product.
SPF-focused skincare brand Everyday Humans introduces Ease Up PHA Watery Oil Cleanser, a new product that helps combat the effects of sun damage.
This first-of-its-kind take on post-sun care is designed to be used as a two-in-one evening cleanser and exfoliator combo that effectively removes traces of your daily SPF, makeup and overall skin impurities from the day, while doubling as a mild exfoliant. Created to tackle rough, dry and uneven skin textures caused by sun damage, this multi-purpose evening product gently buffs away dead skin, resurfacing brighter and better skin texture.
Notably, the product's ingredient list features antioxidant-rich, upcycled green fig extract pressed from repurposed fig stones from food waste. "What would conventionally be food waste, like peels, fruit stones or leaves and stems are now being distilled into oils and extracts that is now used as our hero ingredients," the brand's founder, Charlotte Chen Pienaar, said in a press release.
As a brand that cares about hearing from its community, Everyday Humans invited over 200 beauty fans to try out the new cleanser prior to the launch, taking into consideration feedback from the users to enable high-performing skincare results.
The Ease Up PHA Watery Oil Cleanser retails for $18.50 USD at the Everyday Humans website.
Image Credit

Everyday Humans
Share this article