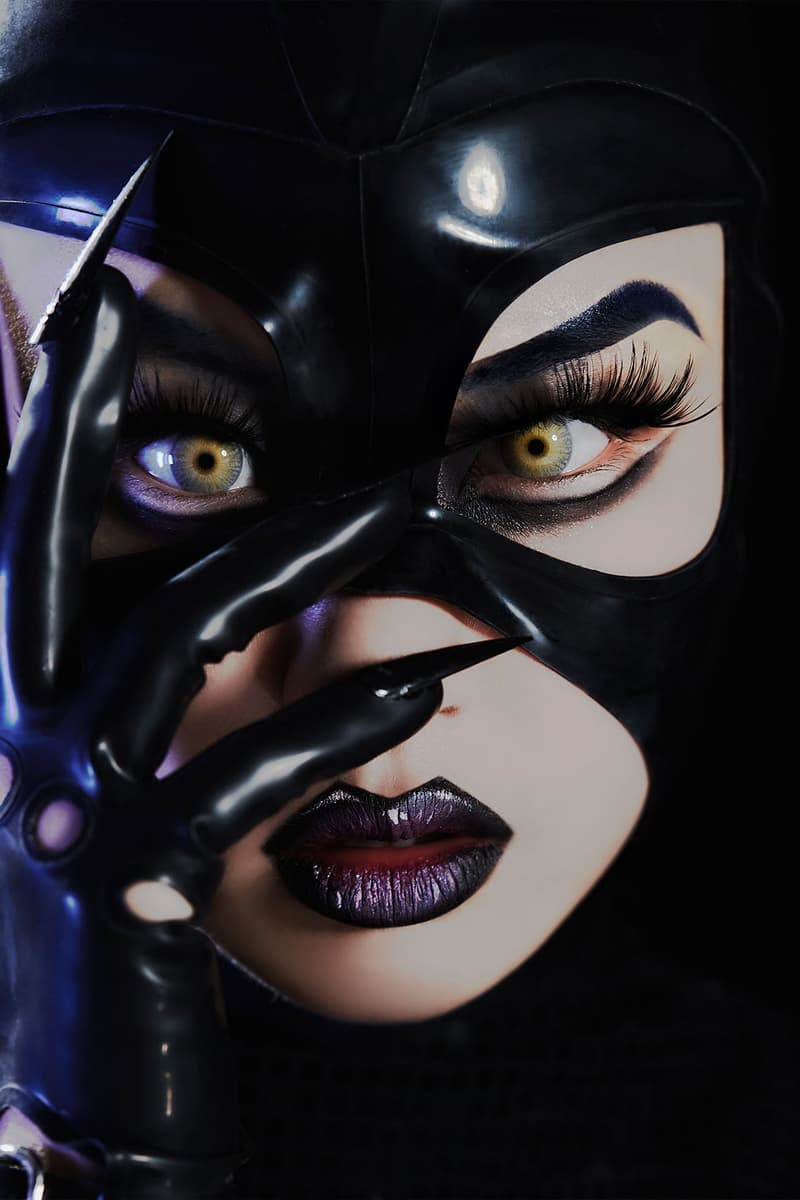 Best New Music of March: Lil Cherry, Megan Thee Stallion and More
Fresh tracks to add to your spring playlist.
Music
Best New Music of March: Lil Cherry, Megan Thee Stallion and More
Fresh tracks to add to your spring playlist.
March was a month filled with exciting collaborations in the music space. Megan Thee Stallion and Dua Lipa joined forces on "Sweetest Pie," while rising rapper Lil Cherry teamed up with Rico Nasty on her latest single "CATWALK." Elsewhere, Joyce Wrice tapped Kaytranada for her new release "Iced Tea" and Remi Wolf collaborated with Still Woozy on "Pool." Buzzy albums of the month include Rosalía's studio album MOTOMAMI, as well as BENEE's Lychee.
Continue scrolling to see all of our favorite music drops this March.
Priya Ragu – "Illuminous"
Breakout artist Priya Ragu returned with her latest single "Illuminous," a "Raguwavy" track that blends R&B soul, hip-hop, pop and South Indian music together. The singer shared that "Illuminous" is about recognizing your shine: "This is how I feel at this stage in my life and with this song I want to encourage others to find that one thing. Apart from all that, it's also a turn-up song, so you know what you gotta do!"
BENEE – Lychee
BENEE dropped her anticipated EP Lychee comprised of seven tracks. The record is led by "Beach Boy," followed by highlights such as "Never Ending" and "Marry Myself." The artist's signature dreamy alt-pop style is incorporated in each of the songs, accompanying her soft vocals. "'Beach Boy' is pure fantasy, set in LA. It's about being happy alone, but still wanting some love; wanting the thrill without the pain," she commented.
UMI – "sorry"
UMI announced her debut album Forest in the City with a new track titled "sorry." The first single off the record, the song is all about self-forgiveness. The singer shared: "It's an honest reflection of my inner dialogue and sets the tone for my album. I chose this to be the first single, because I feel self-forgiveness is the first step towards inner peace." She added: "I wanted to remind those who listen that it's okay to be growing through self-doubt or learning to love yourself. The first step is simply acceptance, and that's what 'sorry' means to me."
Megan Thee Stallion, Dua Lipa – "Sweetest Pie"
Following teasers and sneak peeks, Megan Thee Stallion and Dua Lipa dropped a collaborative track titled "Sweetest Pie." The Houston rapper spoke of the collaboration: "This year with my collabs, I want it to be very organic to me, very organic to whoever I'm collaborating with. And I want us to both really thrive on it and really shine." Meg incorporated her love for fantasy and horror, with the two collaborators appearing as badass witches in the music video.
Joyce Wrice Feat. Kaytranada – "Iced Tea"
Roughly a year after her debut album Overgrown, Joyce Wrice returned with a fresh track created in collaboration with producer Kaytranada. Titled "Iced Tea," the song boasts dance beats blended with Wrice's smooth vocals. "[It] is a fun dance record where I'm stepping into my divine feminine with the hopes to empower women to be free and stand their ground," she spoke of the release.
Lil Cherry Feat. Rico Nasty – "CATWALK"
Lil Cherry joined forces with Rico Nasty on her latest single "CATWALK," produced by the rapper's brother GOLDBUUDA. "Together we cast a sonic spell on earthlings to 'go extra' and hit that 'CATWALK,'" says Lil Cherry, who transforms into a feline in the accompanying music video. In addition to the catchy track, the musician unveiled her exclusive NFT auction in the visual, featuring a 314 Carat Diamond that is set to launch on the Foundation App on March 27 for 24 hours.
Rosalía – MOTOMAMI
Rosalía dropped her first studio album in four years. Titled MOTOMAMI, the 16-track record features numerous highlights, including collaborations with The Weeknd on "LA FAMA" and Tokischa on "LA COMBI VERSACE." The musician commented on the album: "I had to spend a lot of time writing by myself at home, being in a room just writing, writing, writing, writing, a lot of time in the studio just with David, pushing, pushing, pushing, trying to find the right sounds, trying to find the right production, the right arrangement."
Normani – "Fair"
Normani followed up on her track "Wild Side" featuring Cardi B with a new single titled "Fair." The song was written in the artist's most vulnerable state. "Sharing this record makes me uncomfortable because you have never really seen me in this light. Definitely aware that you might feel like you don't know much about me but that's only because it's what makes me feel protected," she spoke of the release.
Still Woozy, Remi Wolf – "Pool"
Still Woozy and Remi Wolf joined forces on "Pool," a laidback track highlighted with hazy guitar tones. "I don't really know where my head's at/I just know my heart's not there yet," the two singers duet, delivering lyrics and melody written together as they were hanging out by a pool in LA back in October 2021. The dreamy music video pictures the artists in a mountainside field and a backyard pool.
Share this article