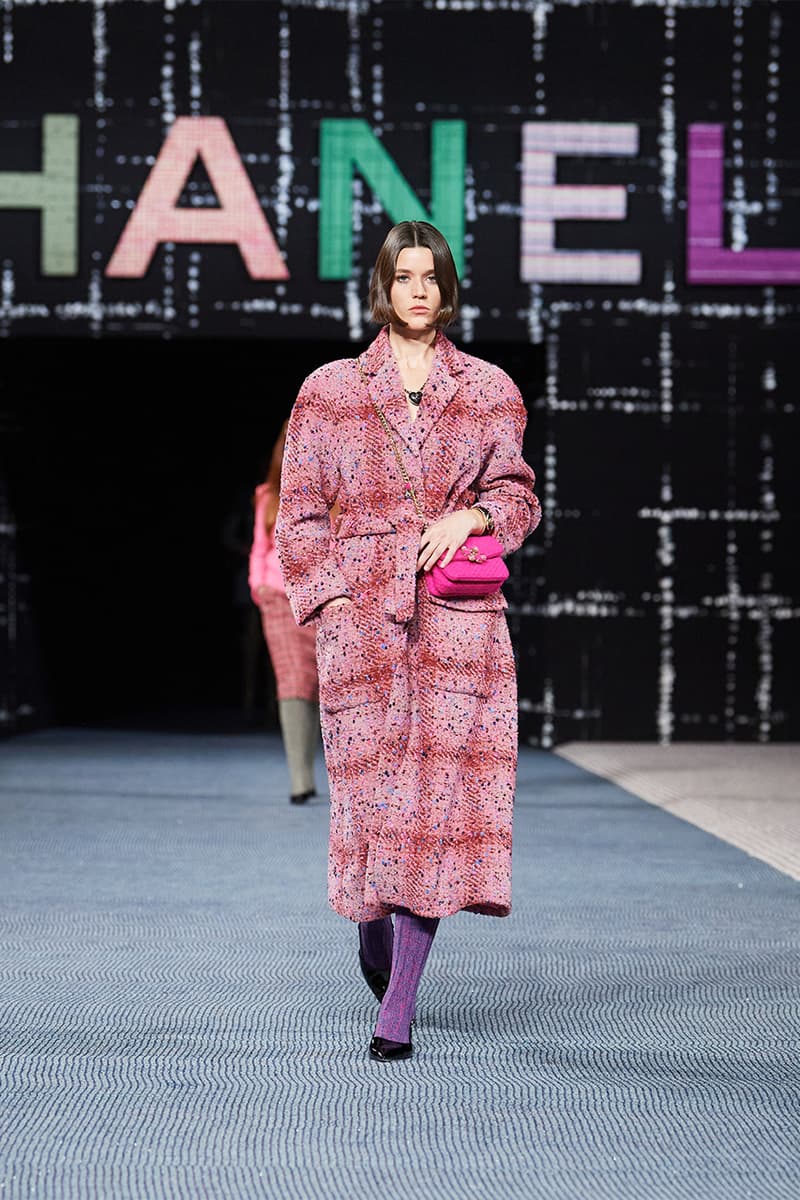 1 of 67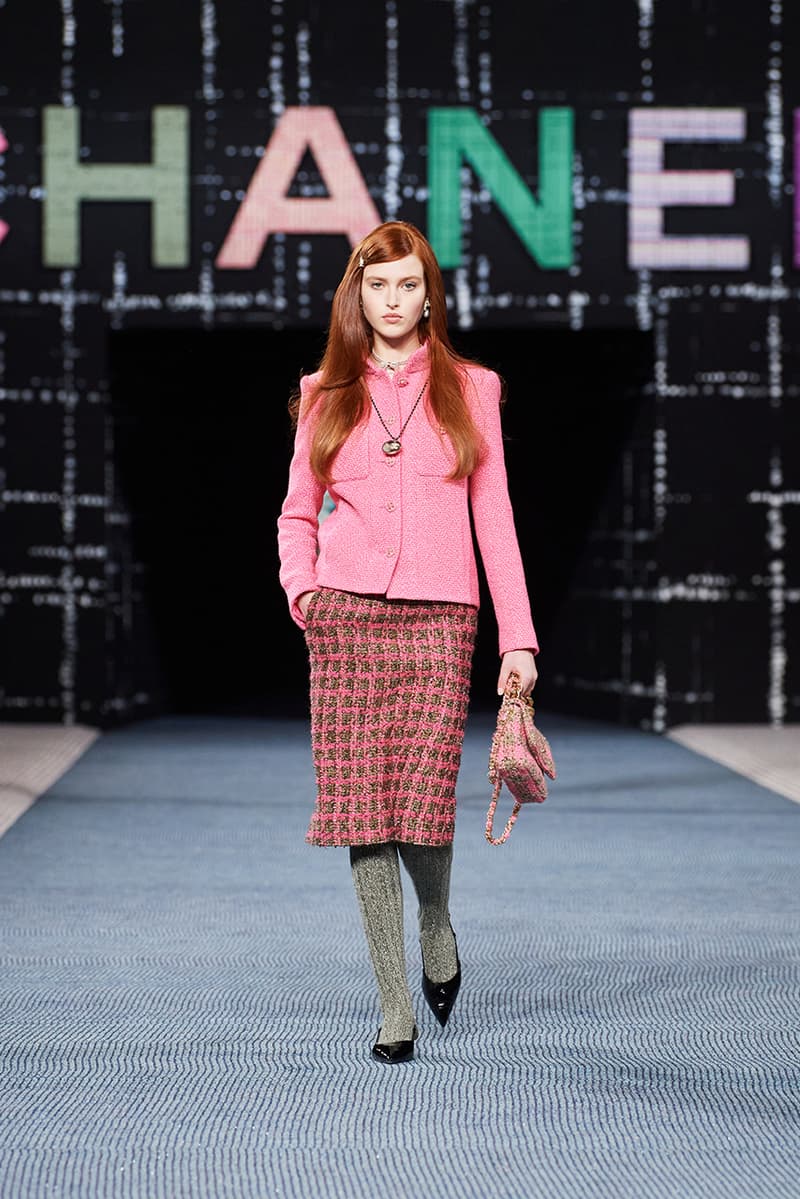 2 of 67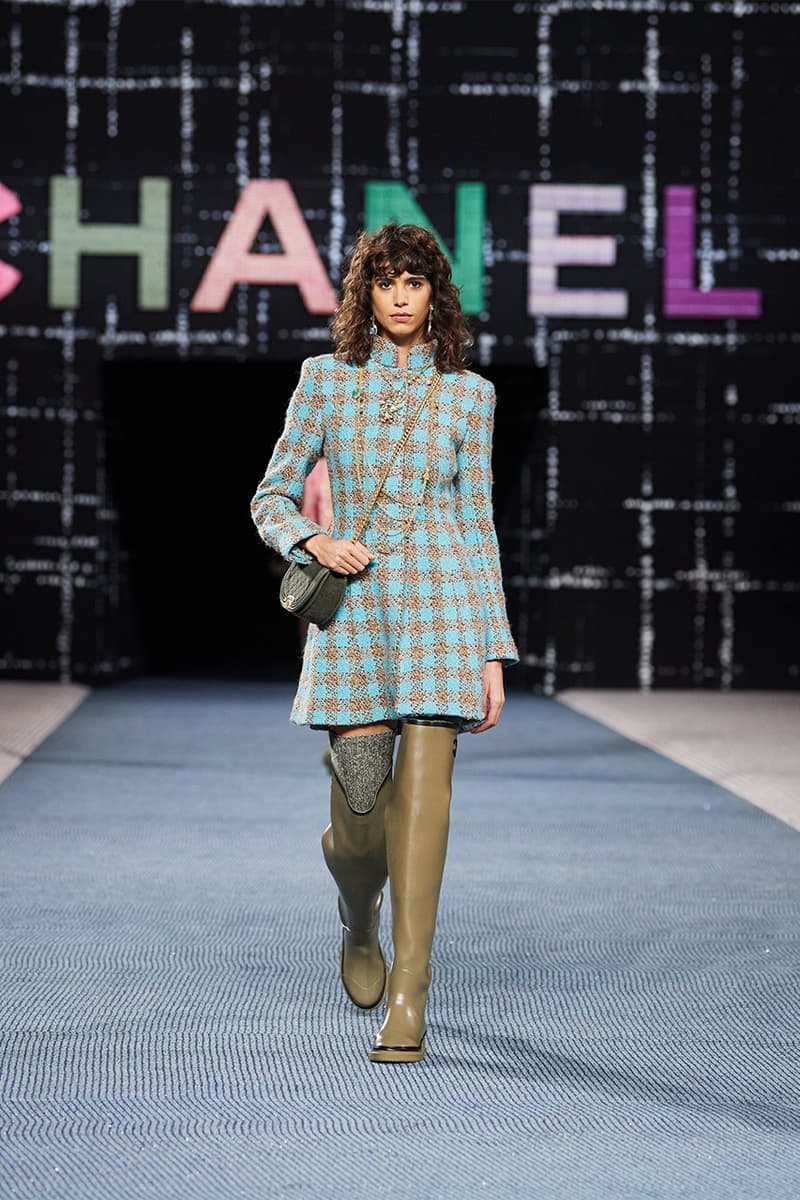 3 of 67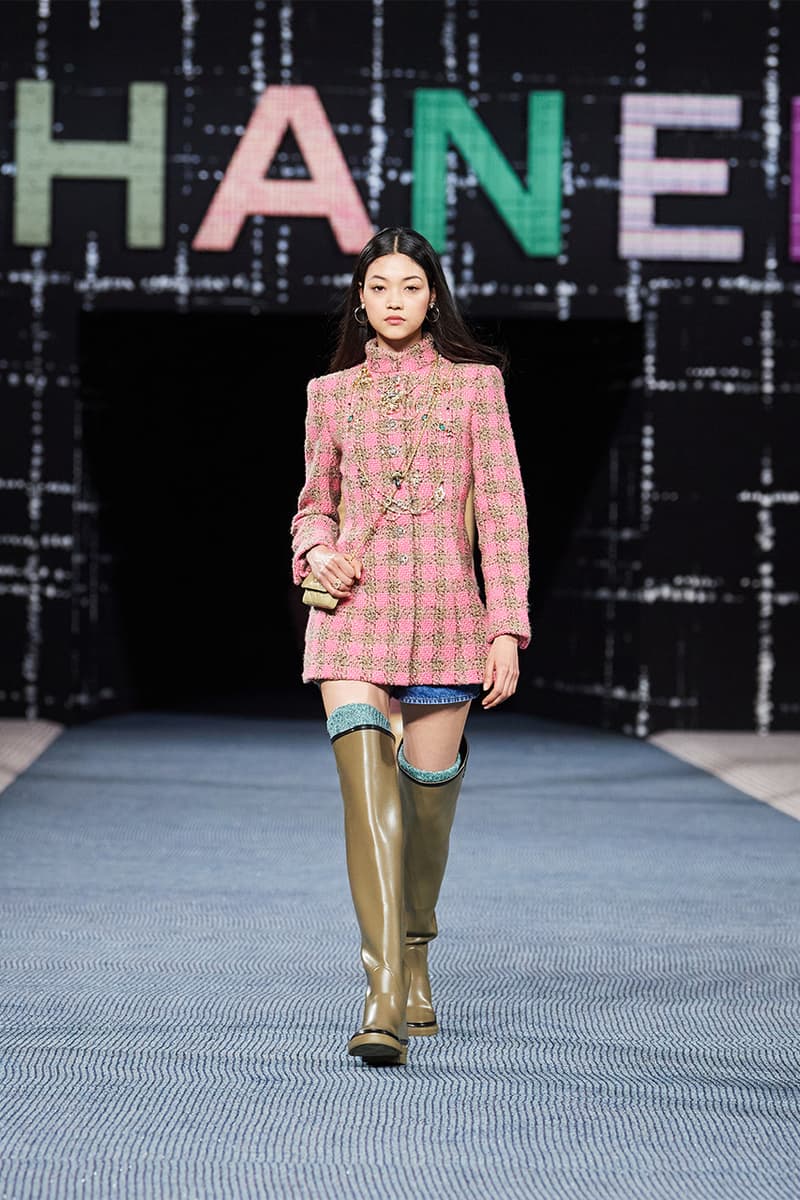 4 of 67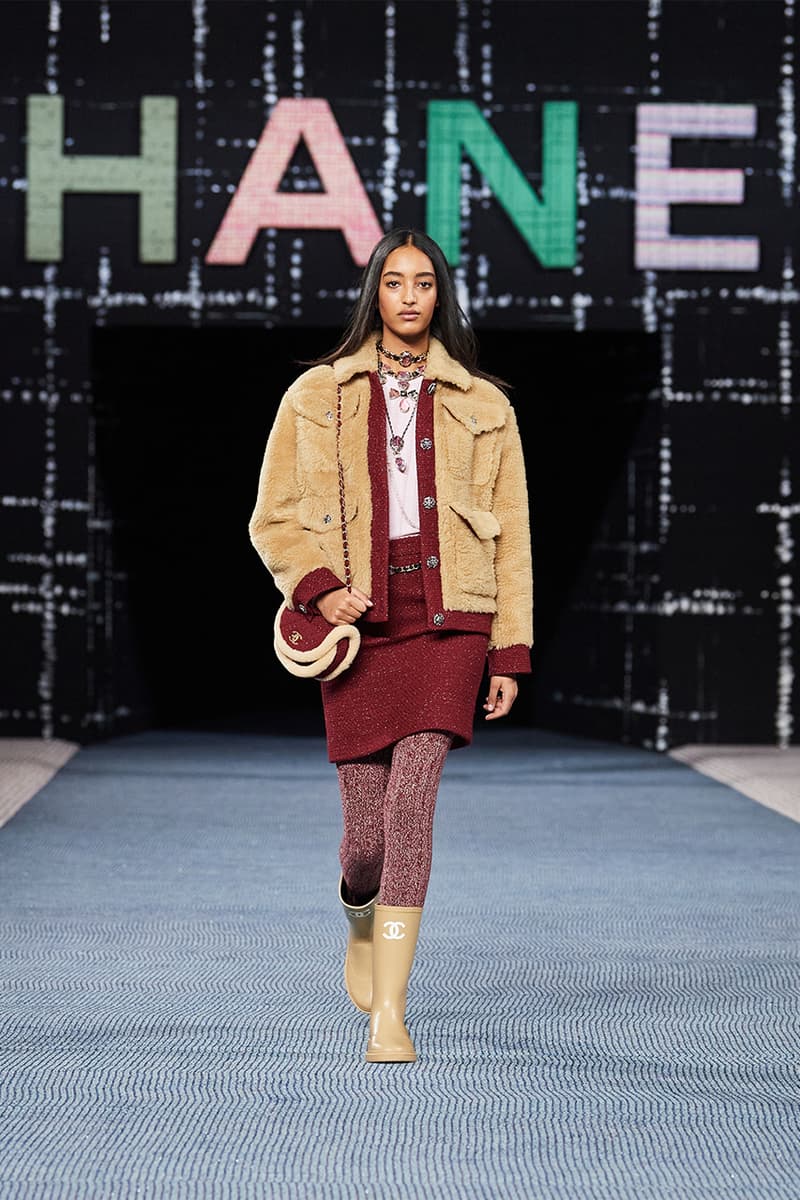 5 of 67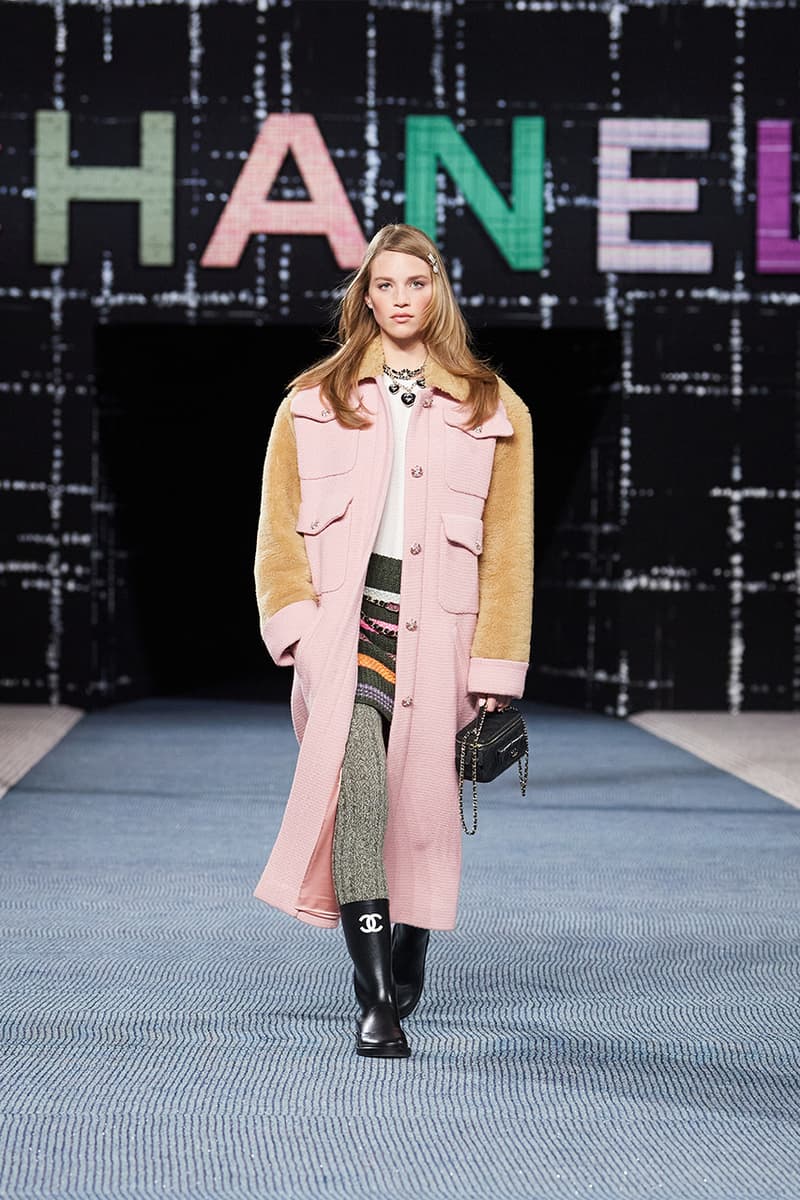 6 of 67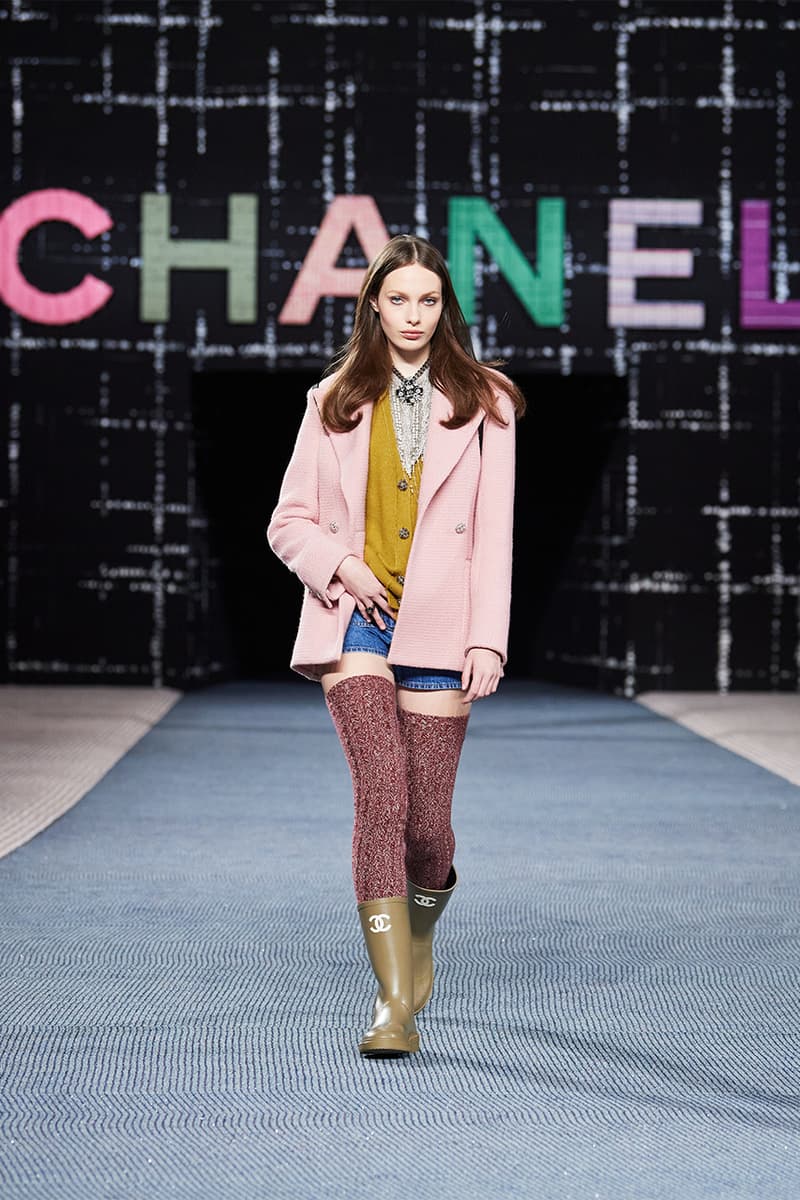 7 of 67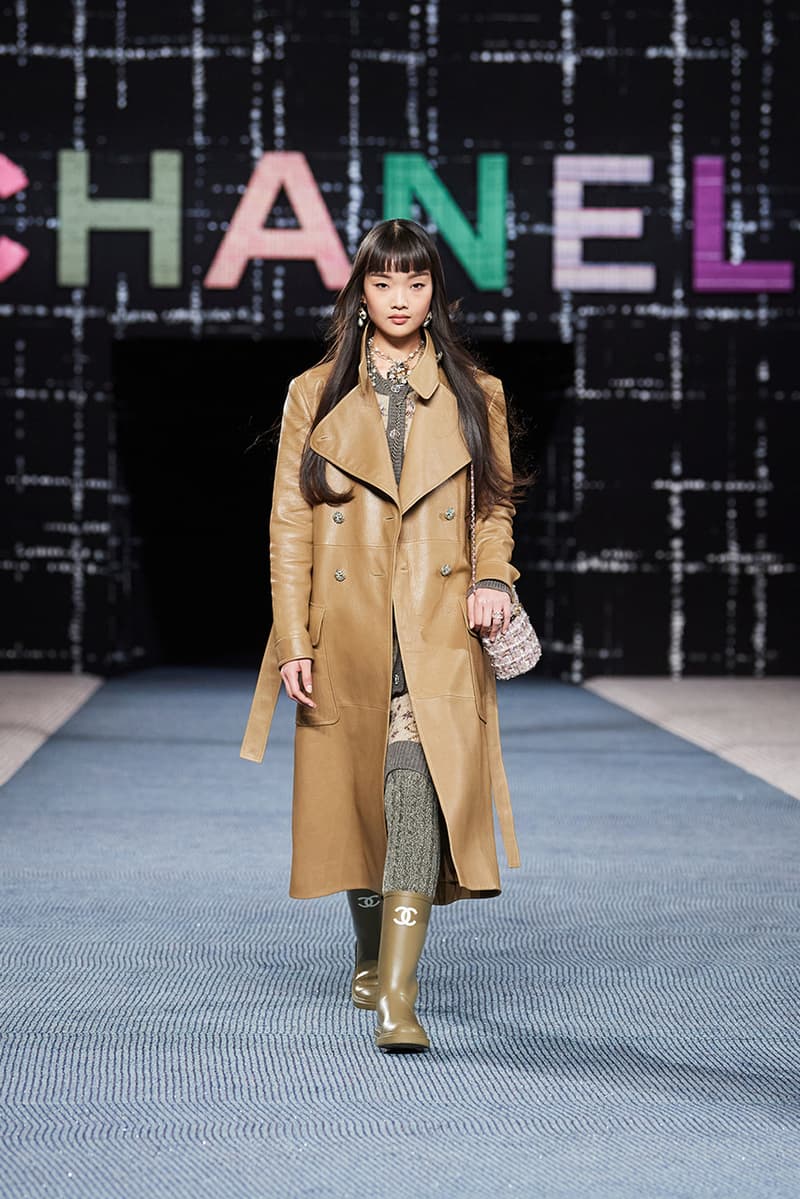 8 of 67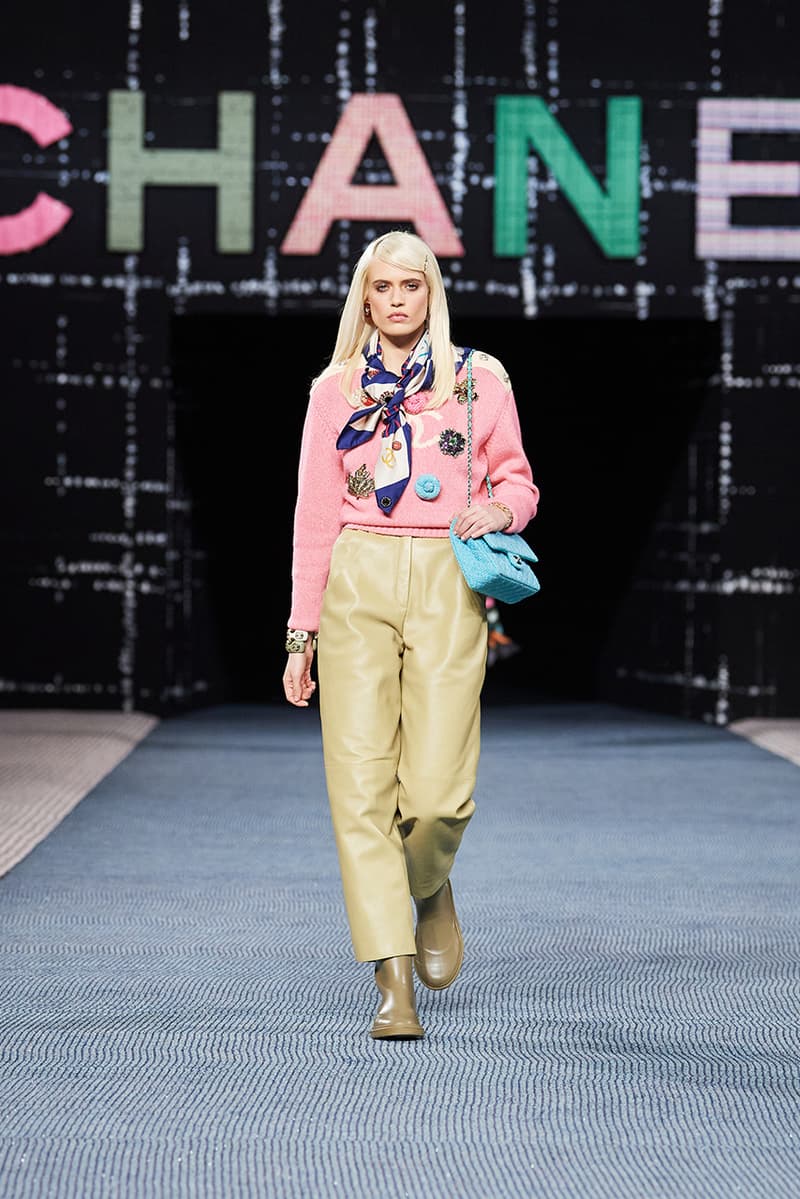 9 of 67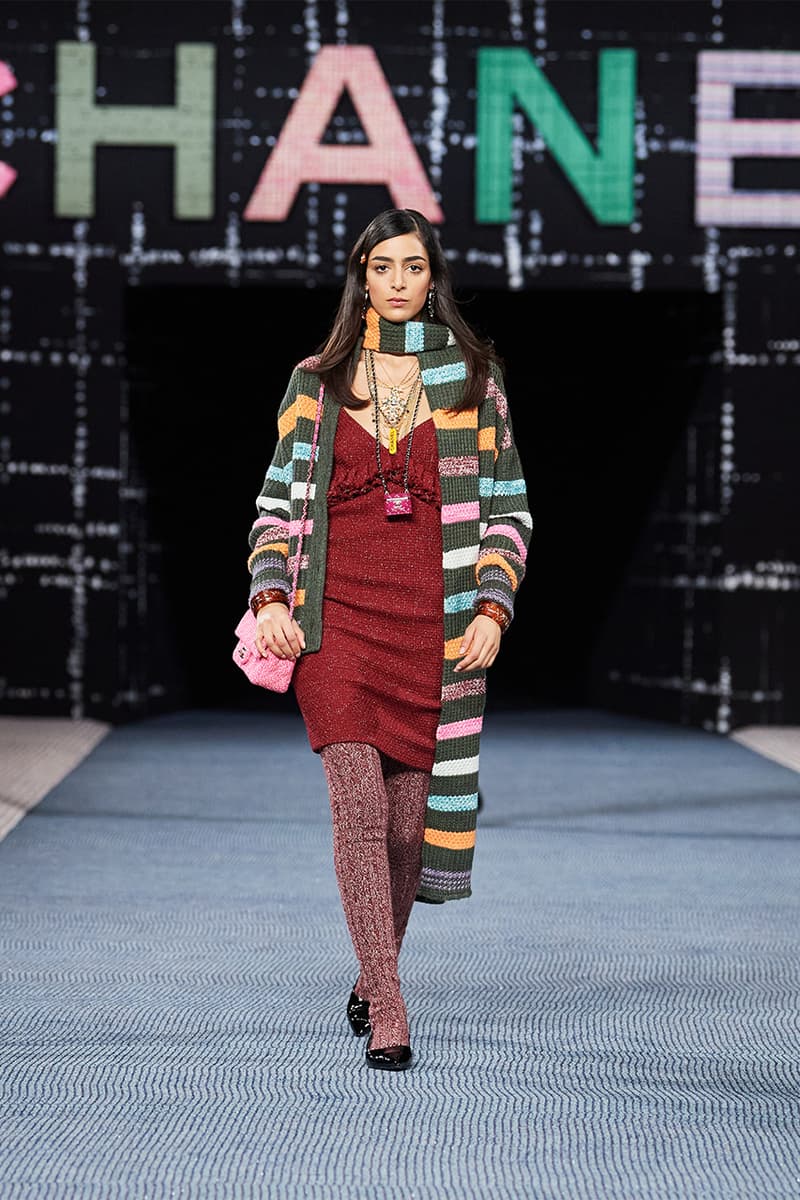 10 of 67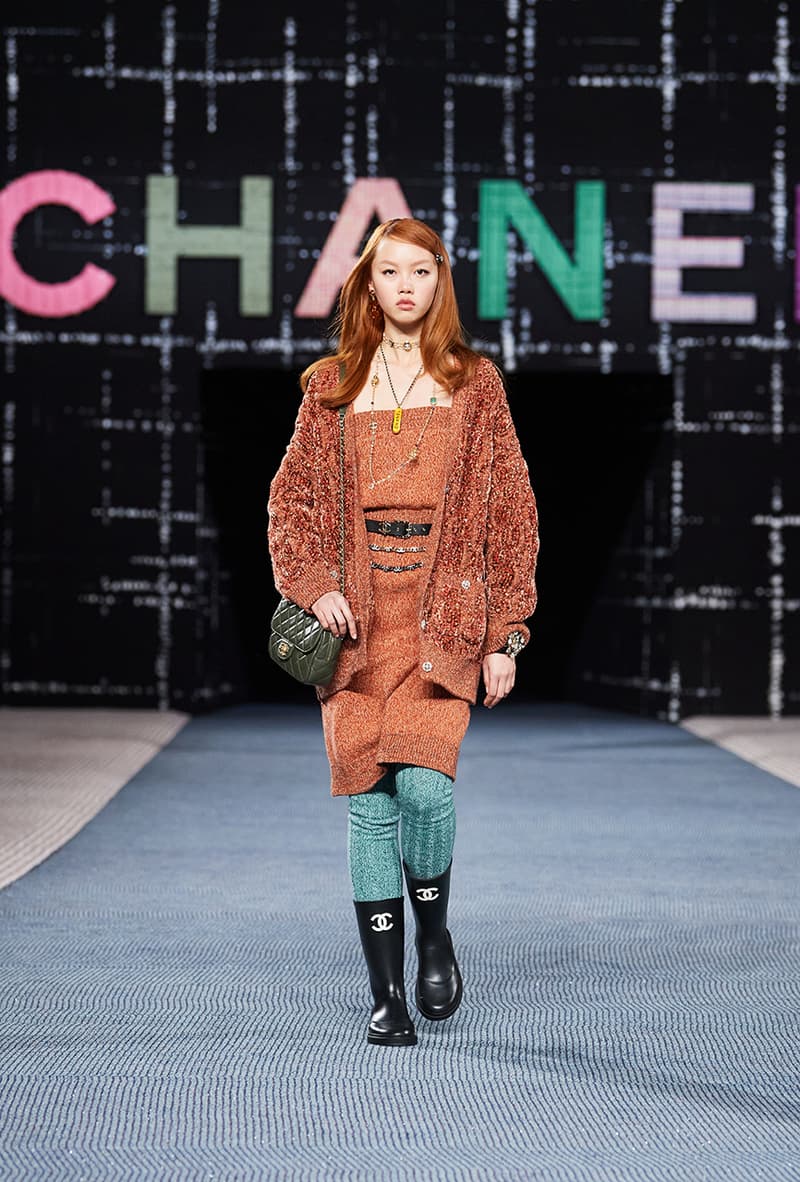 11 of 67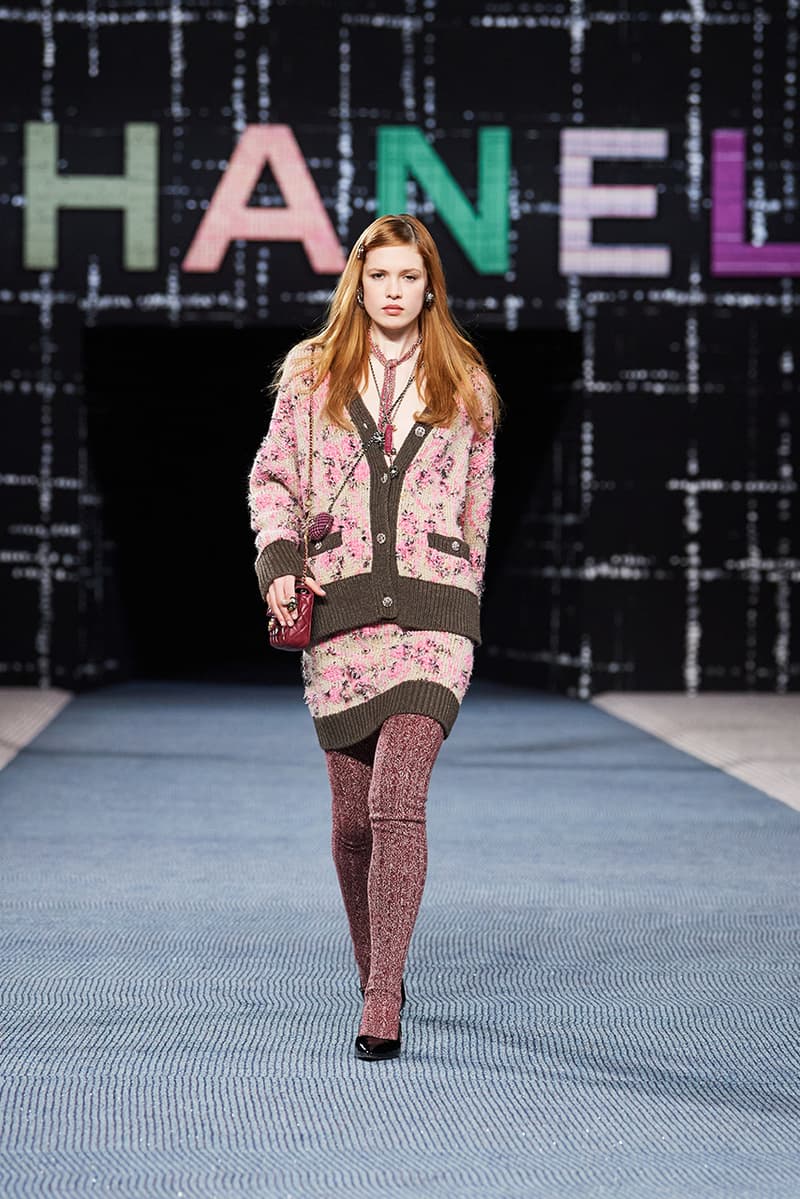 12 of 67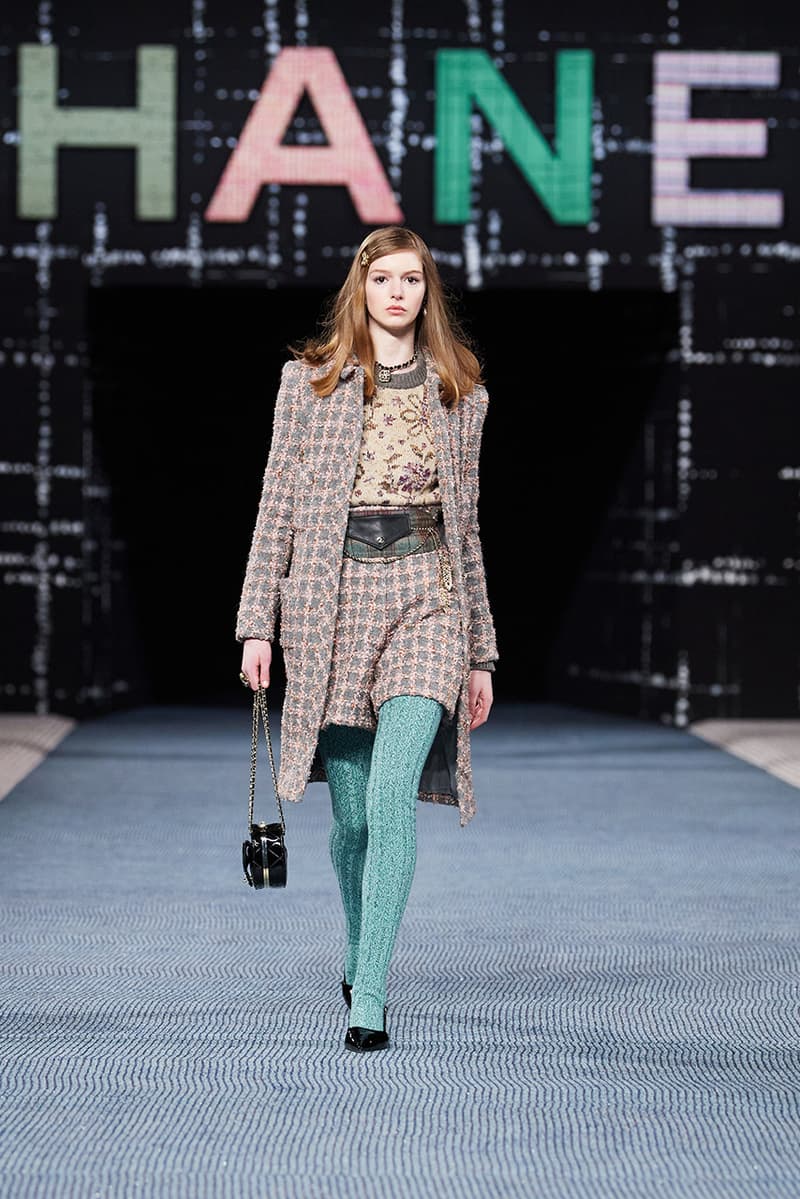 13 of 67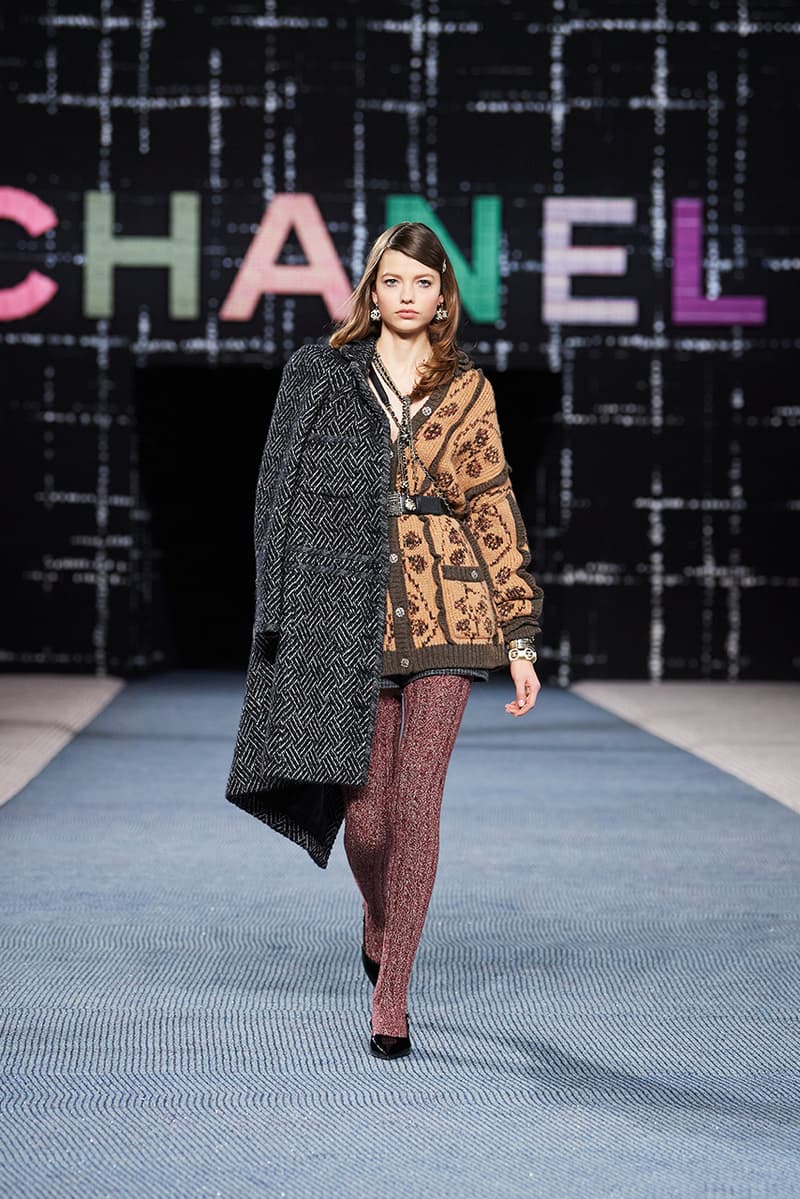 14 of 67
15 of 67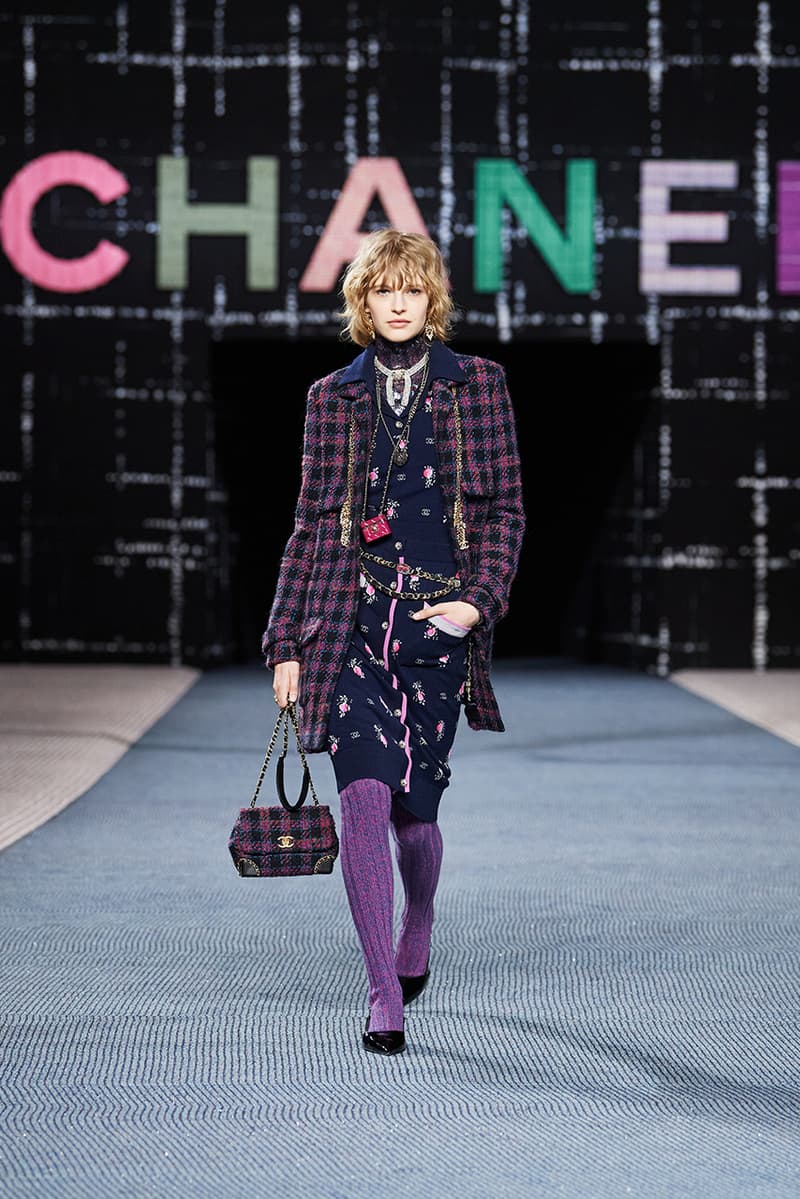 16 of 67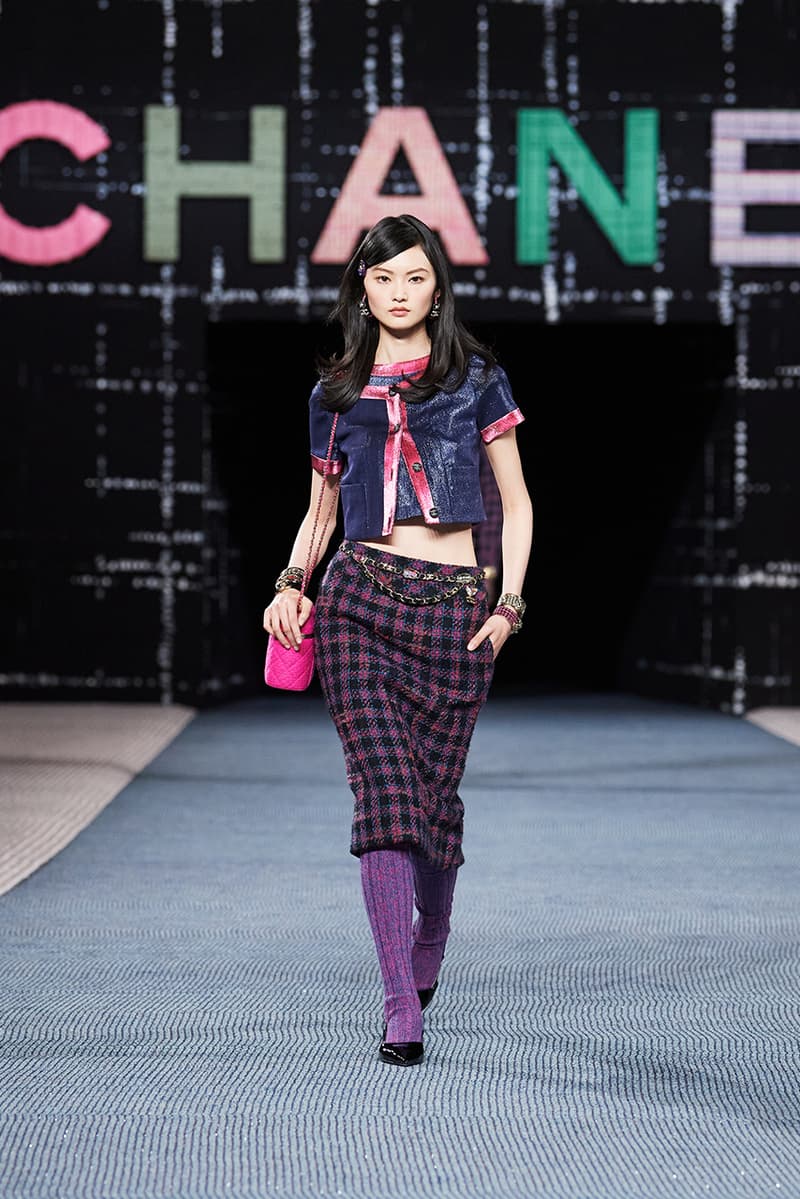 17 of 67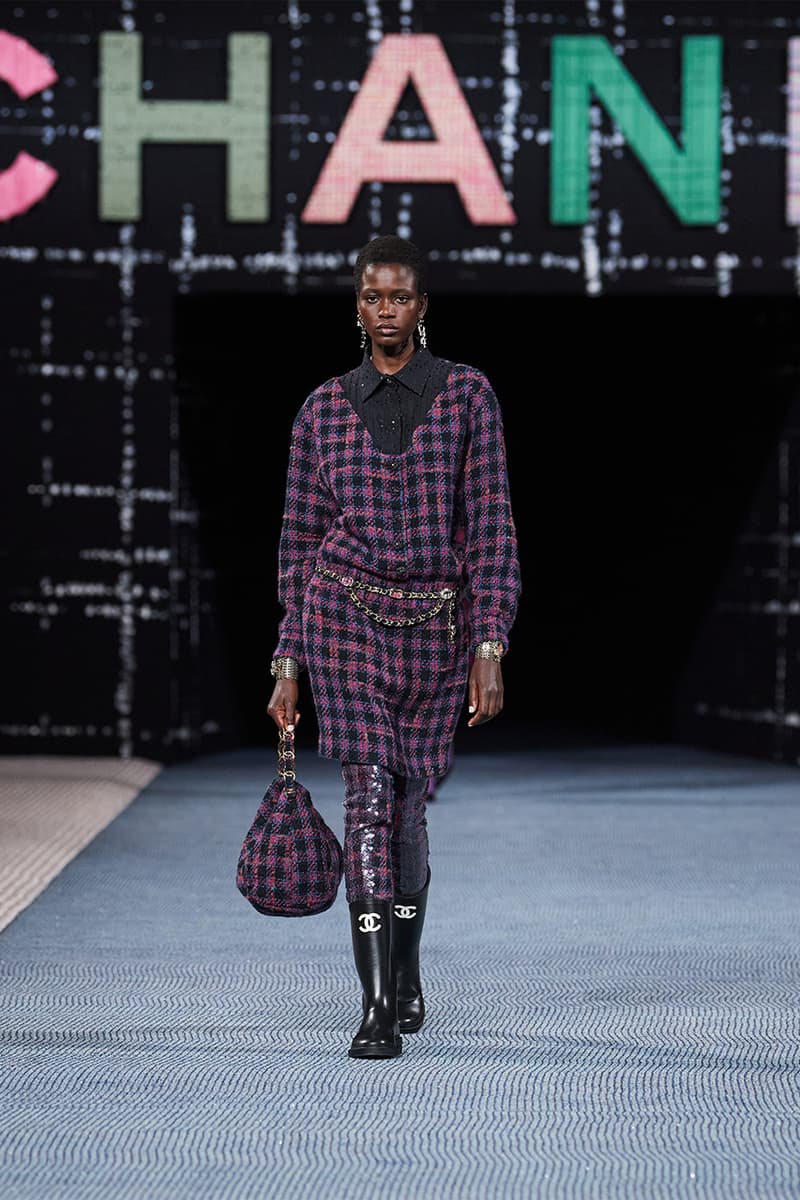 18 of 67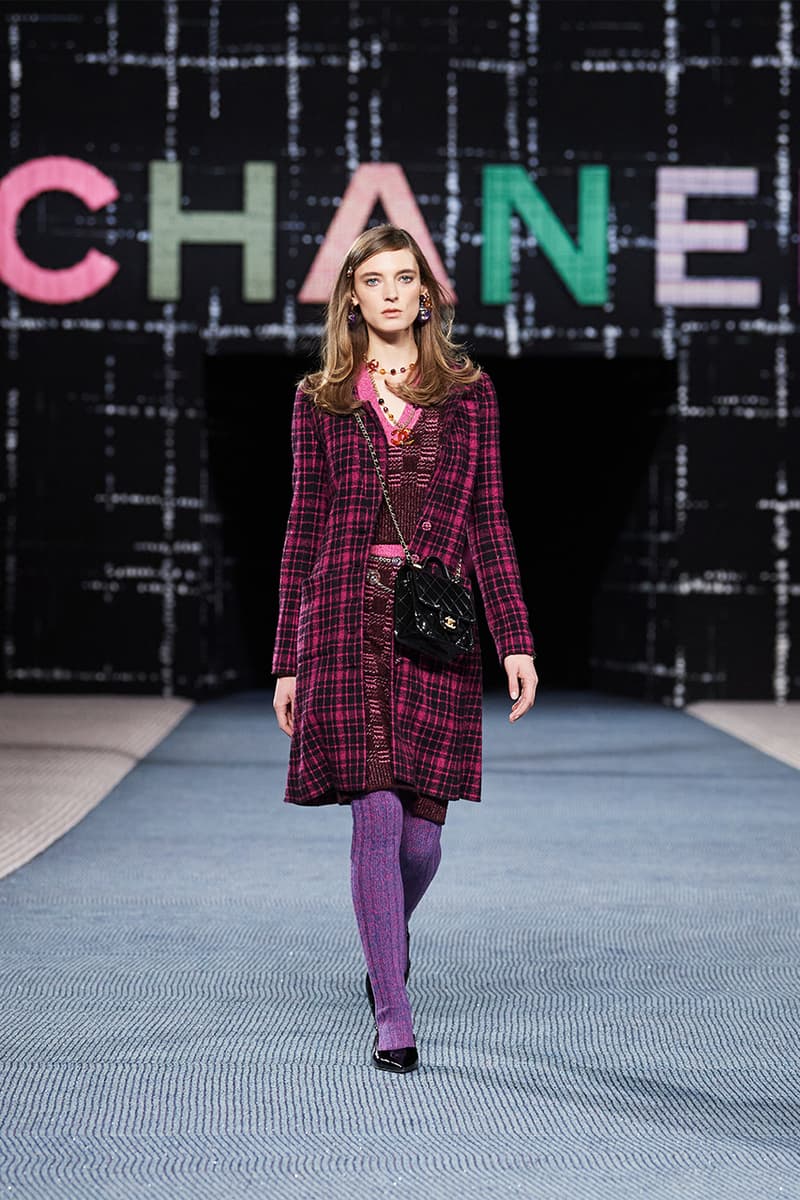 19 of 67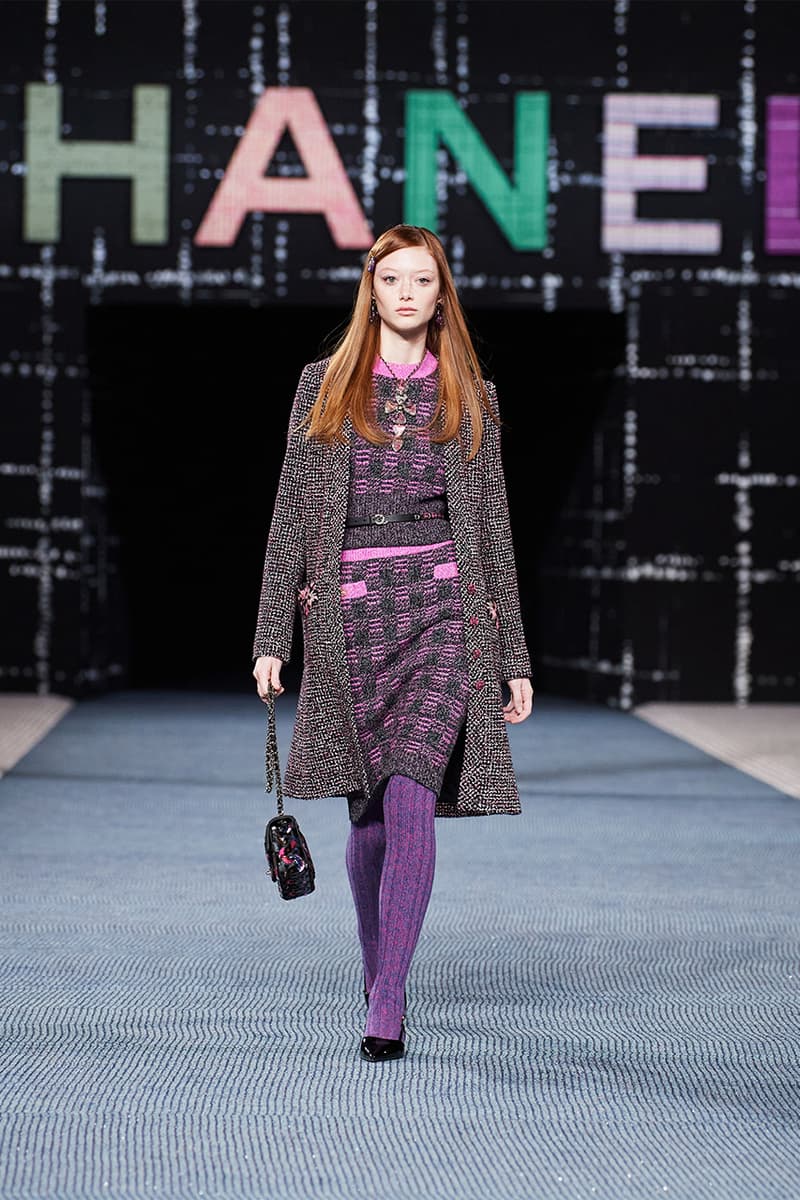 20 of 67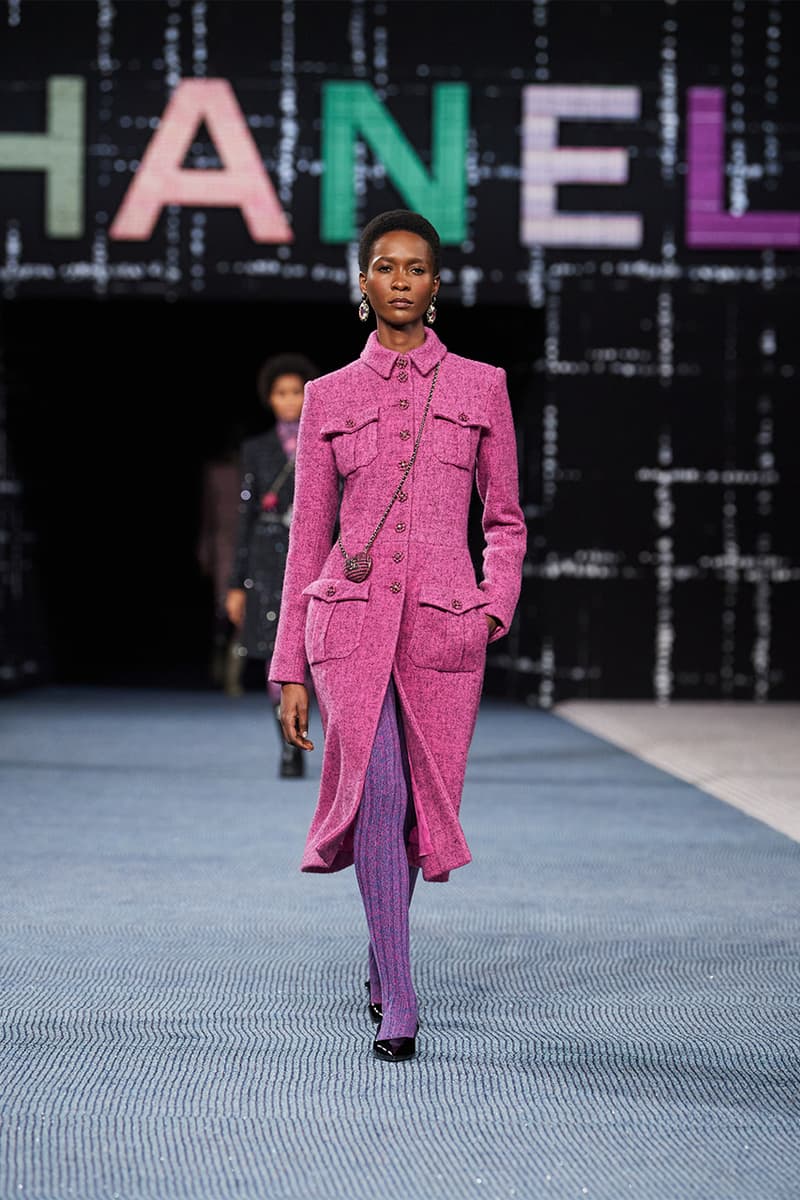 21 of 67
22 of 67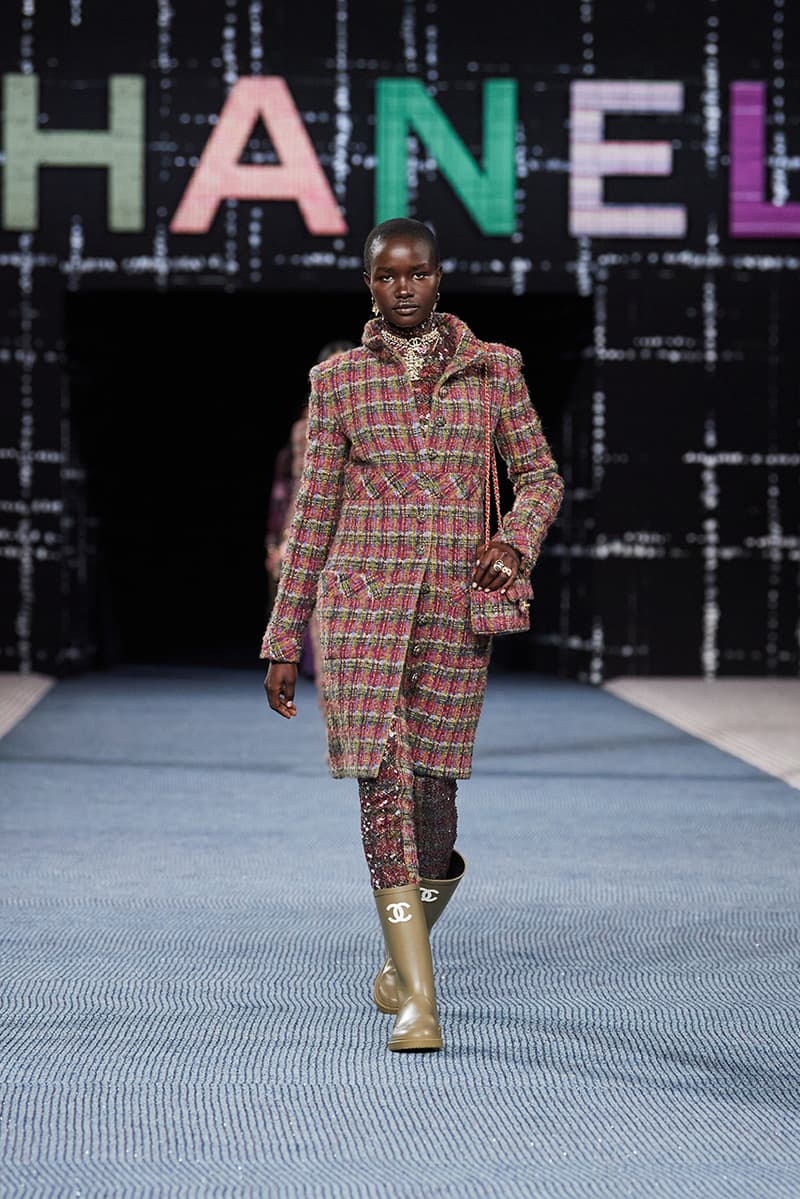 23 of 67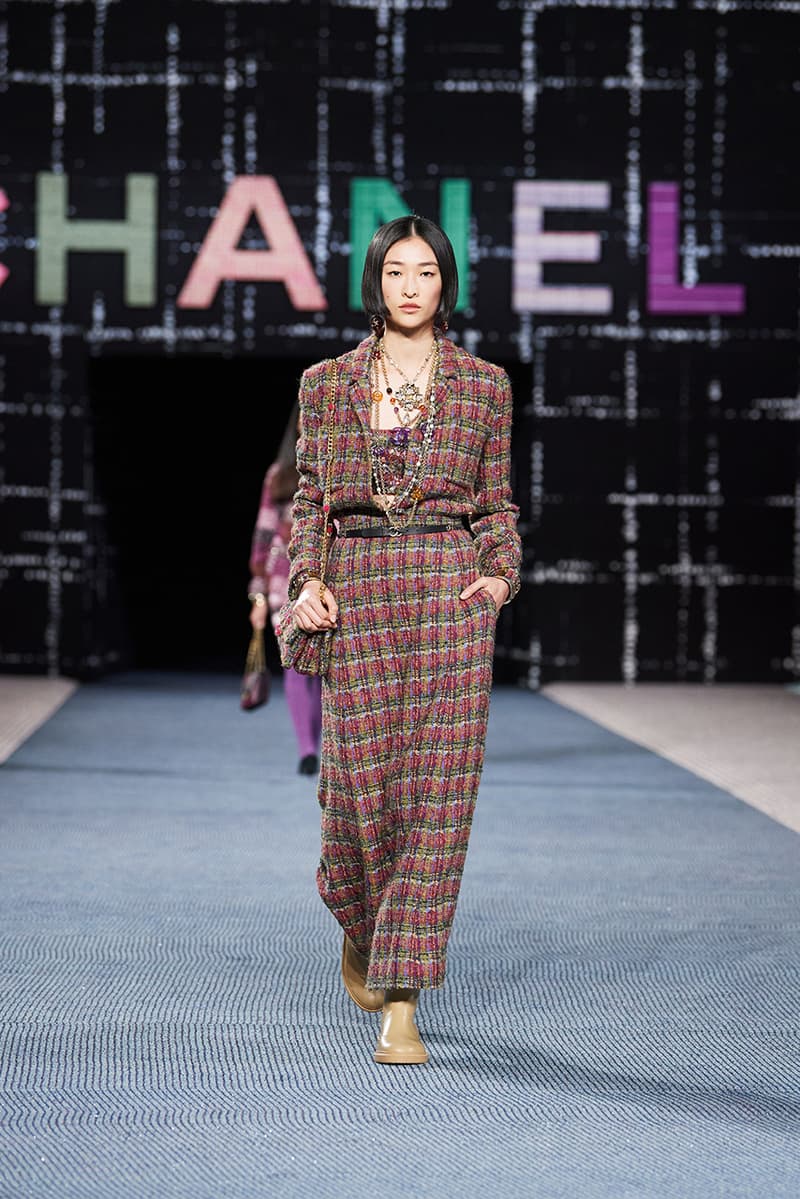 24 of 67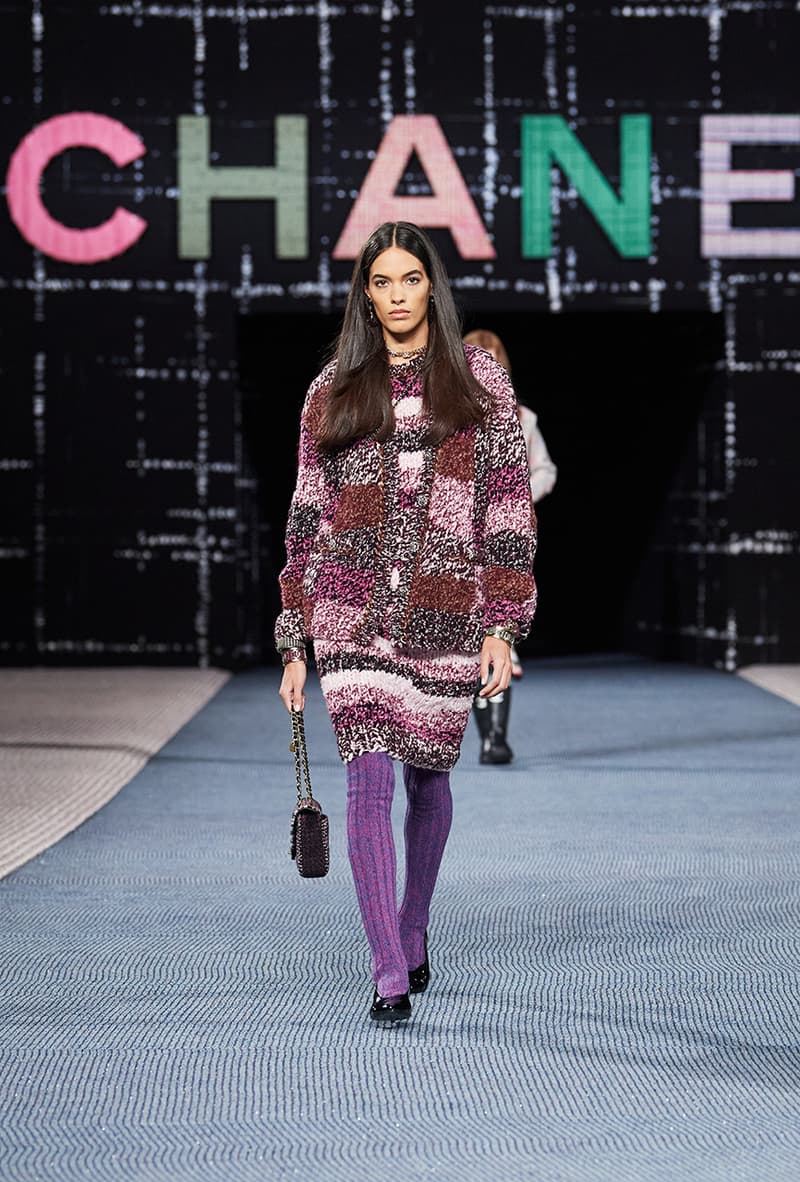 25 of 67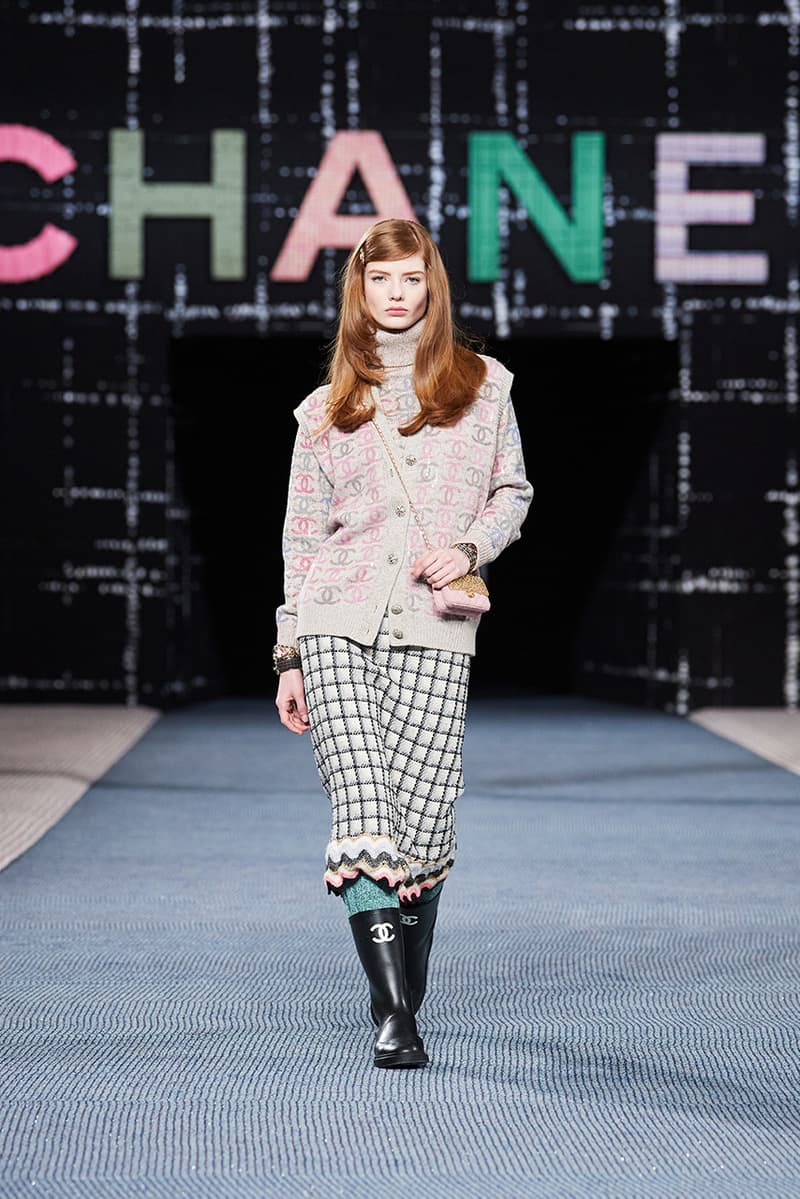 26 of 67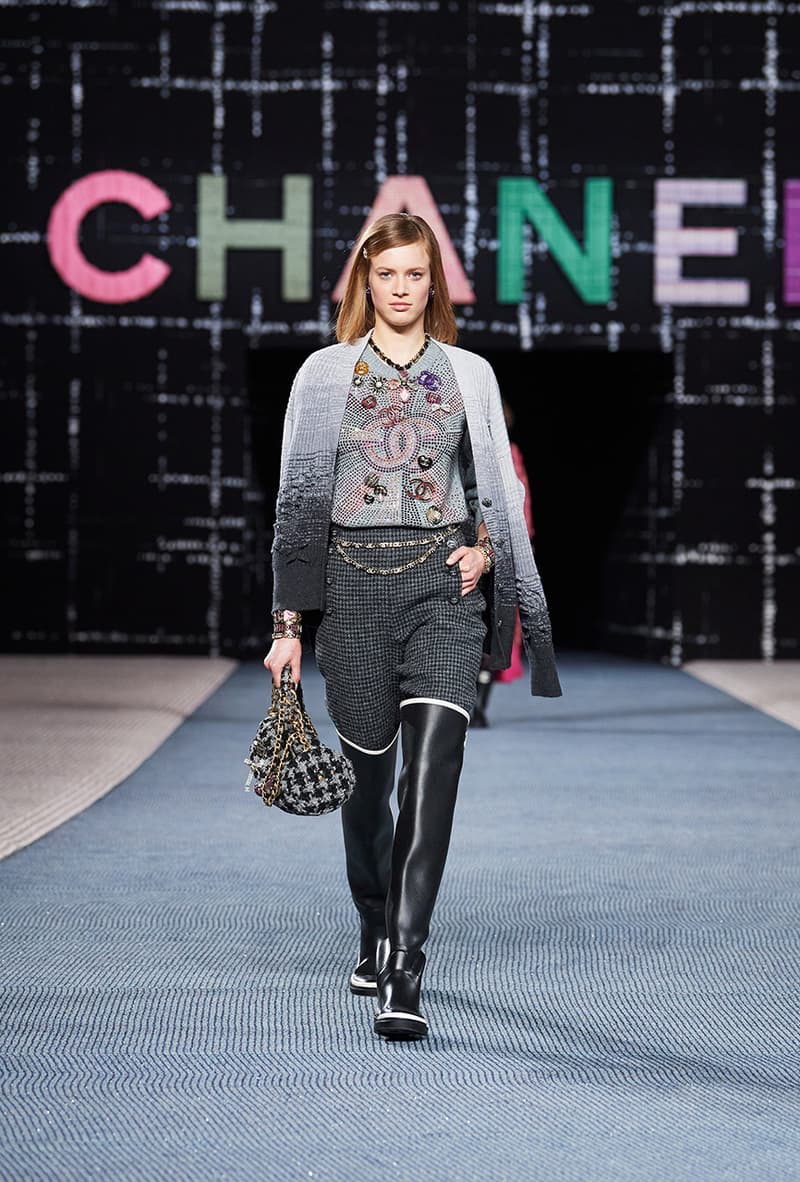 27 of 67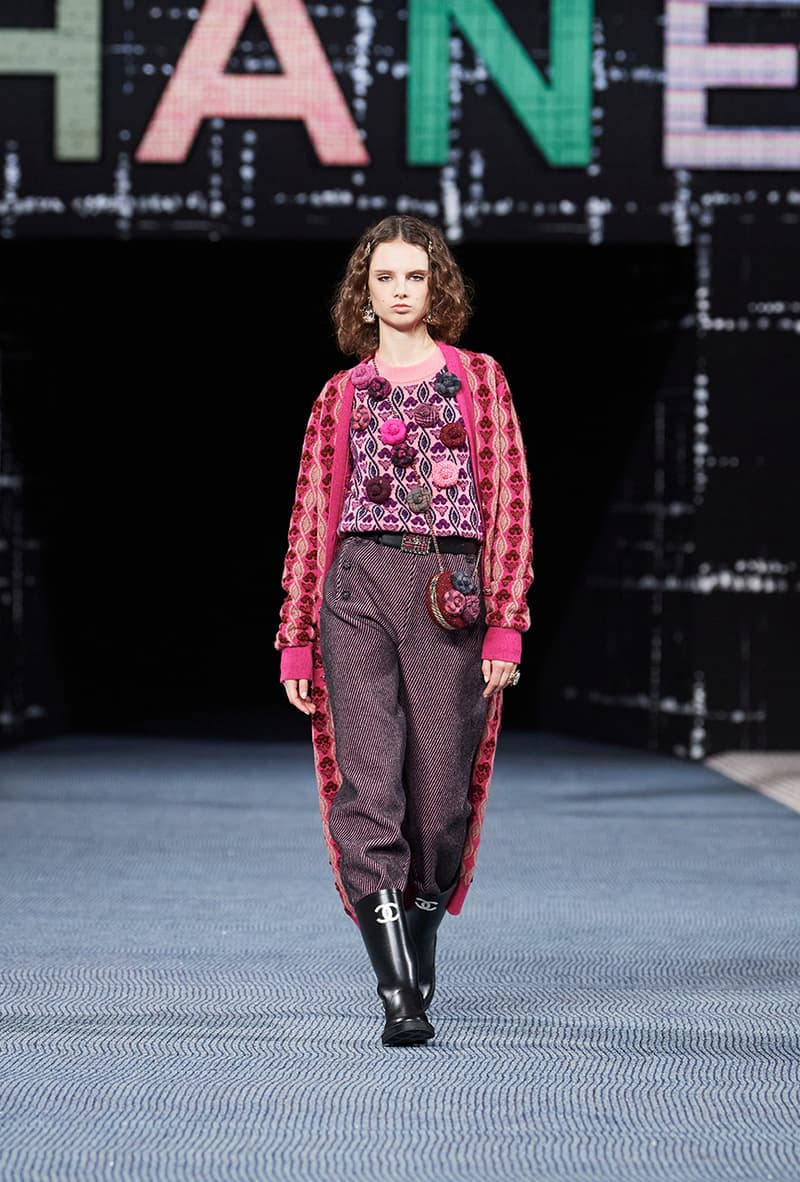 28 of 67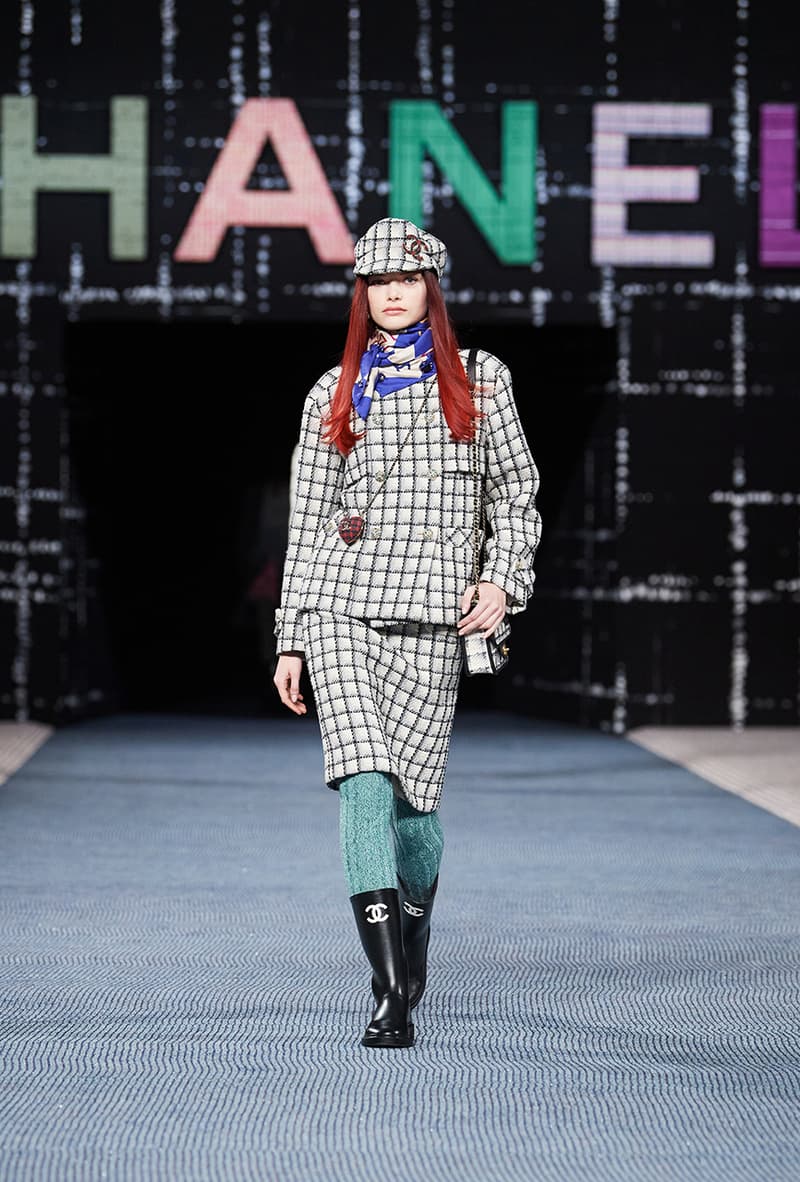 29 of 67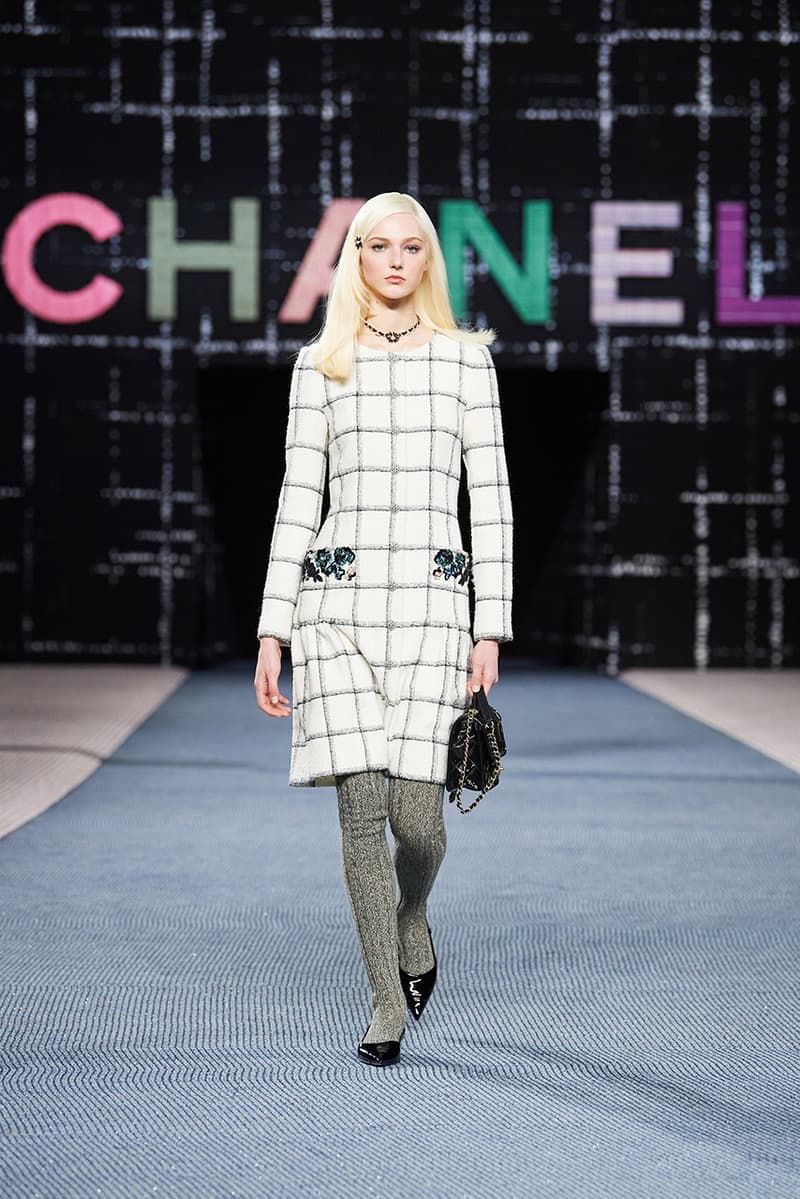 30 of 67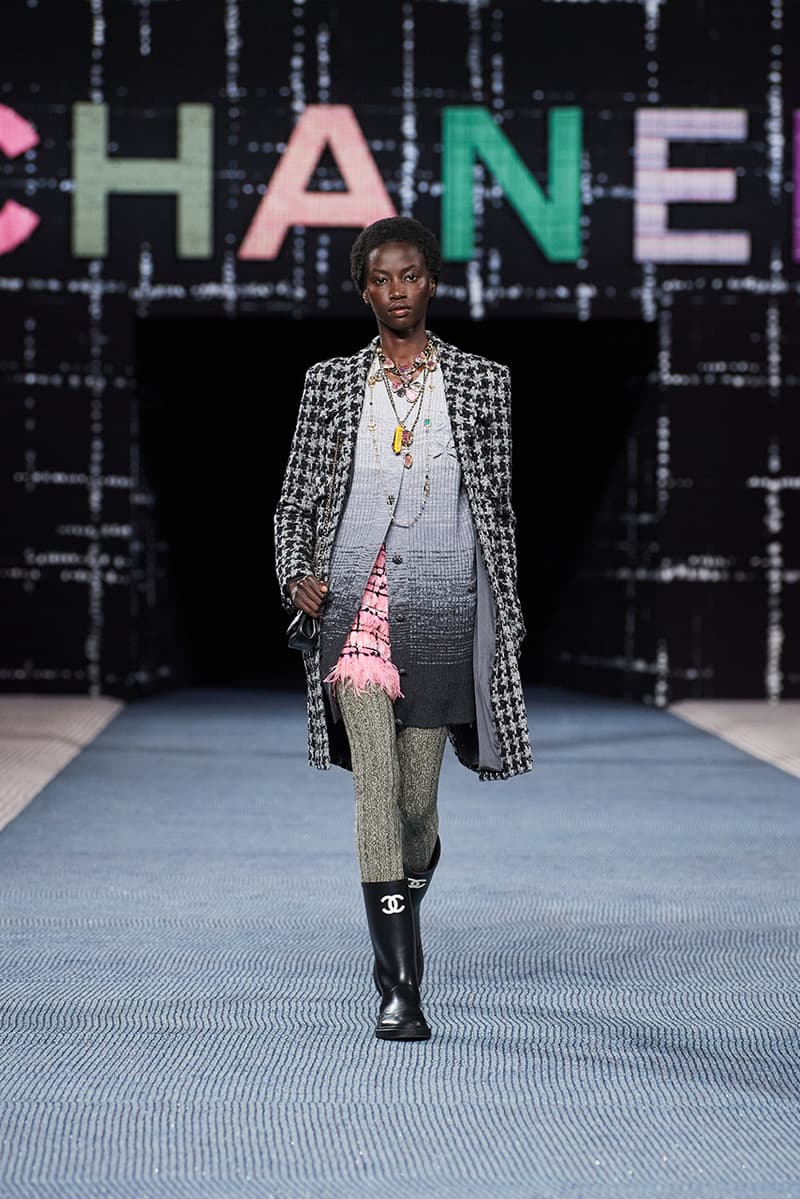 31 of 67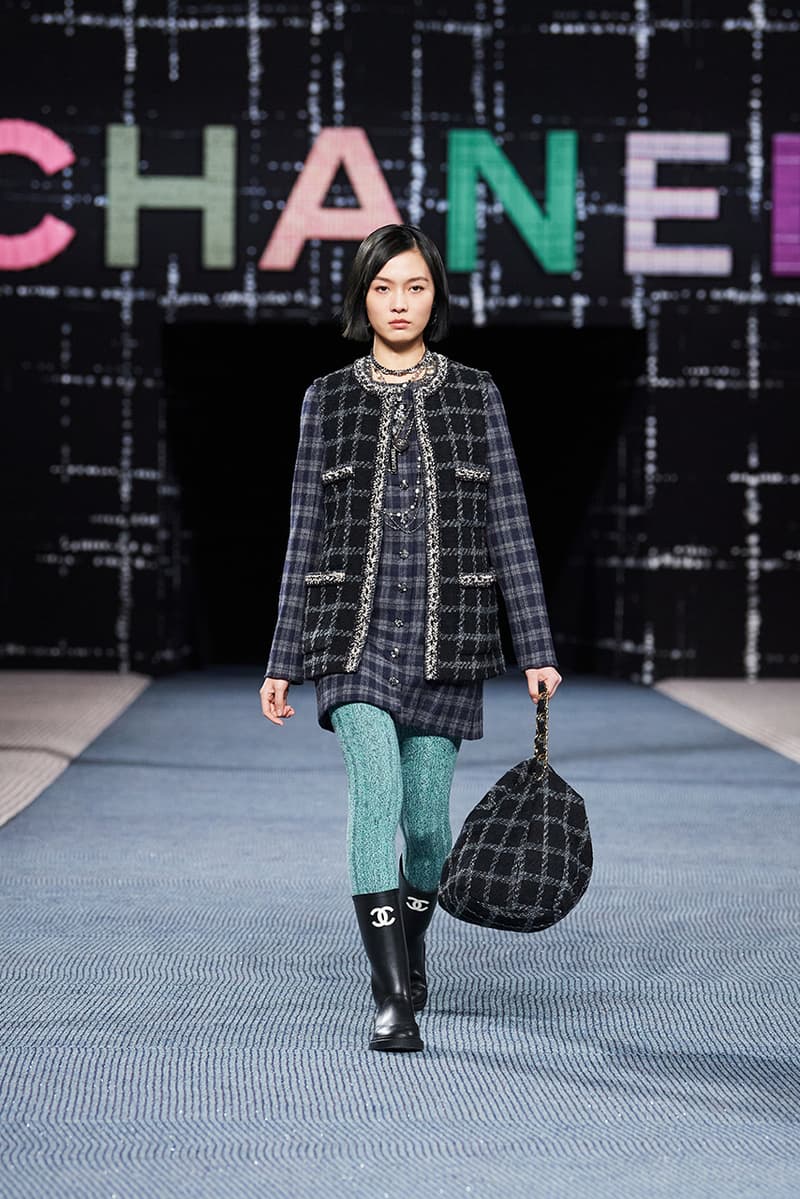 32 of 67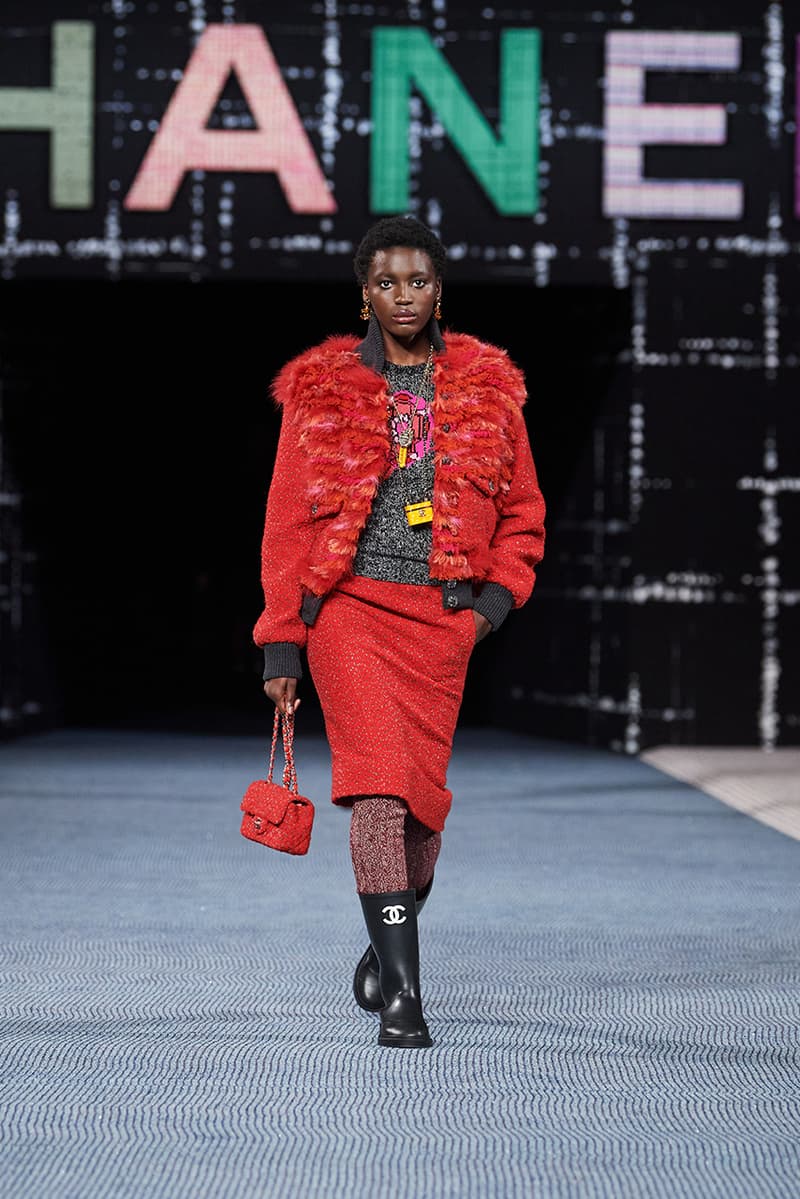 33 of 67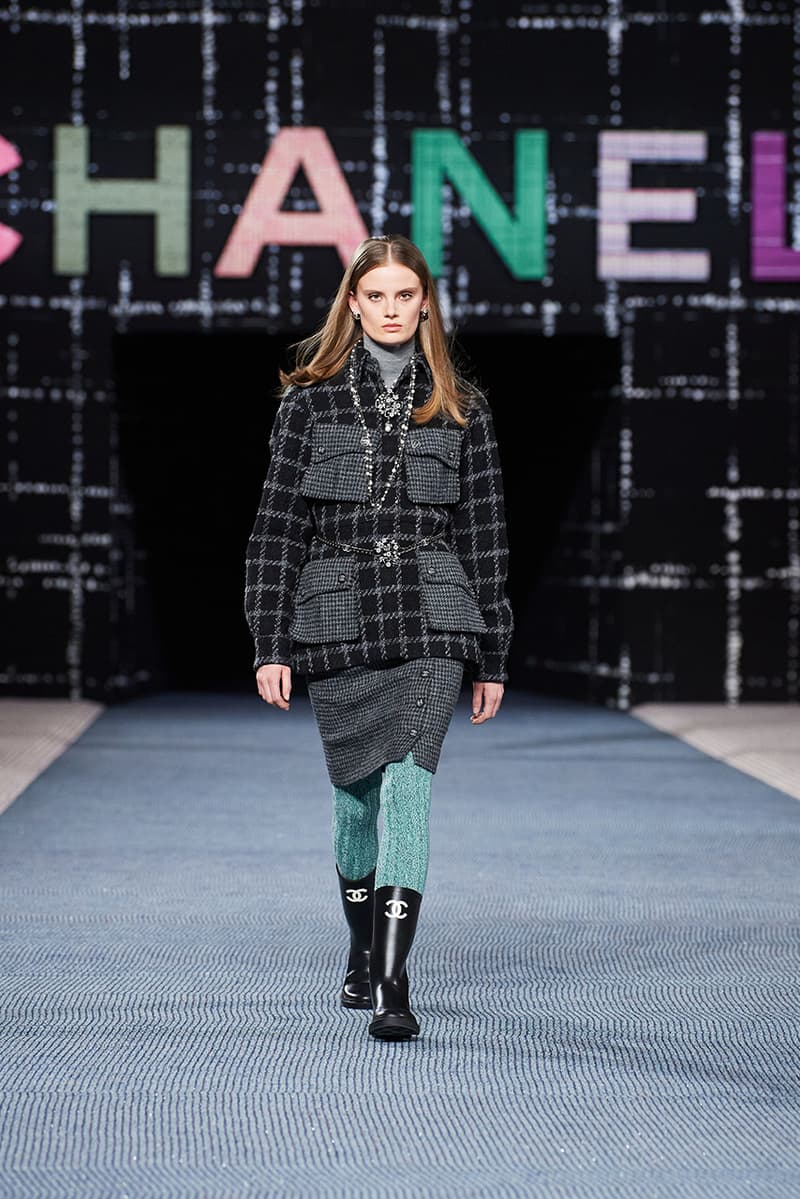 34 of 67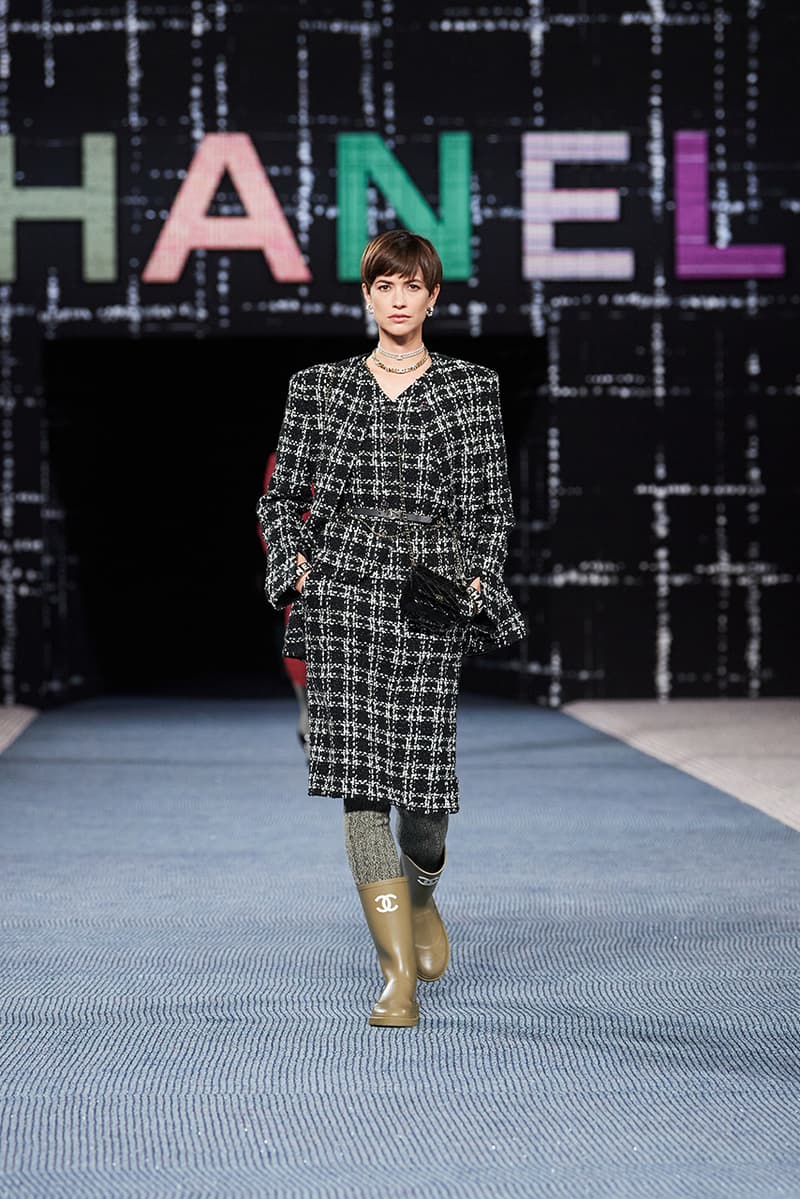 35 of 67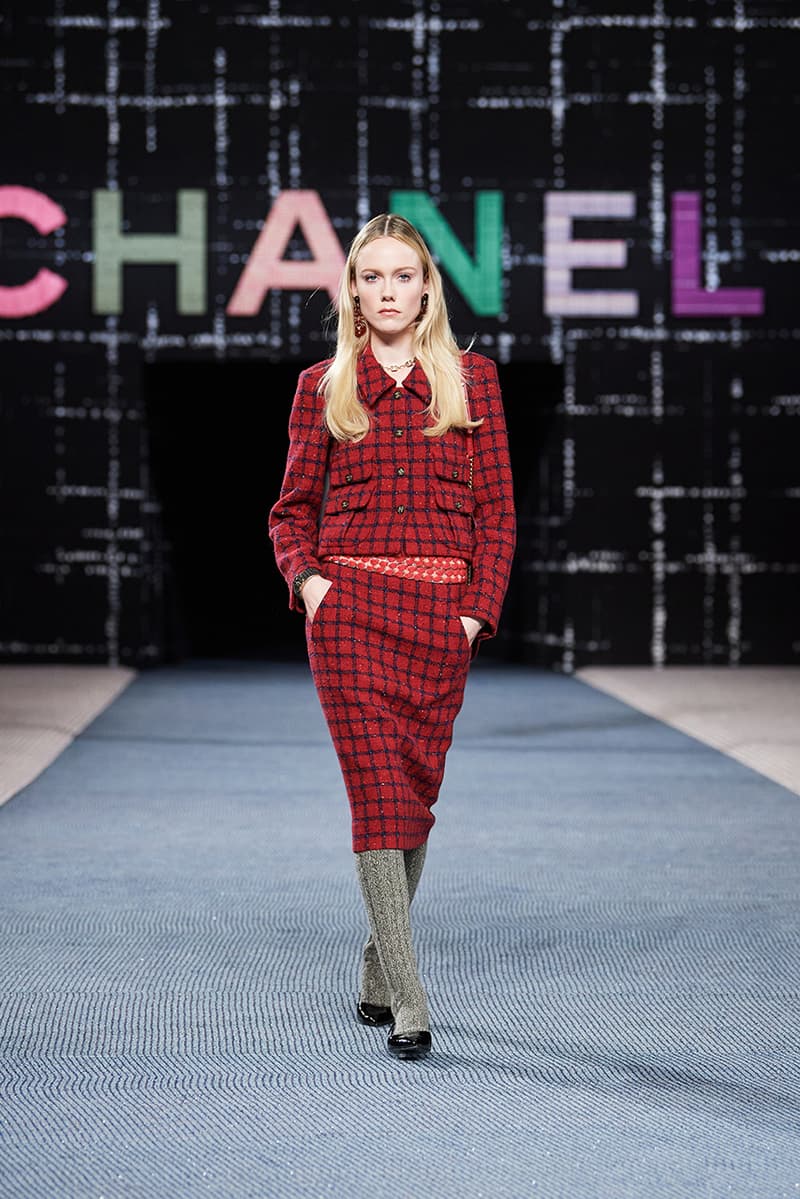 36 of 67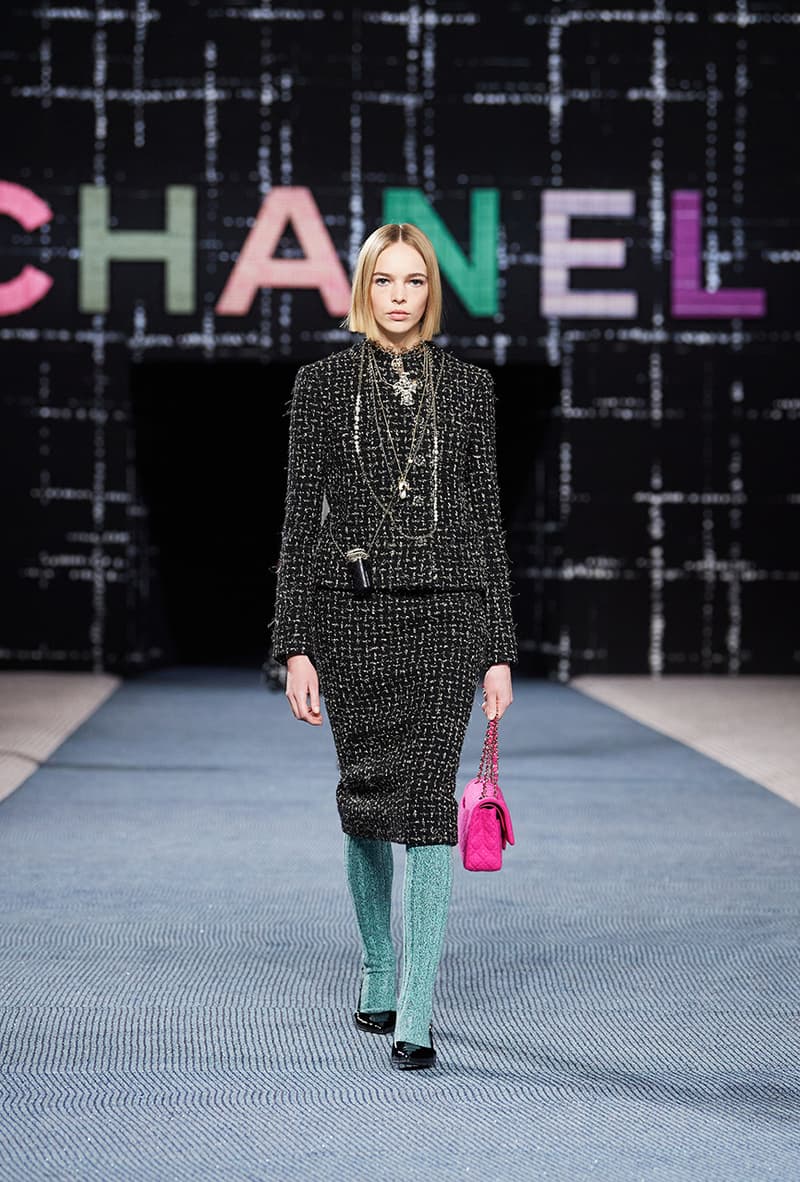 37 of 67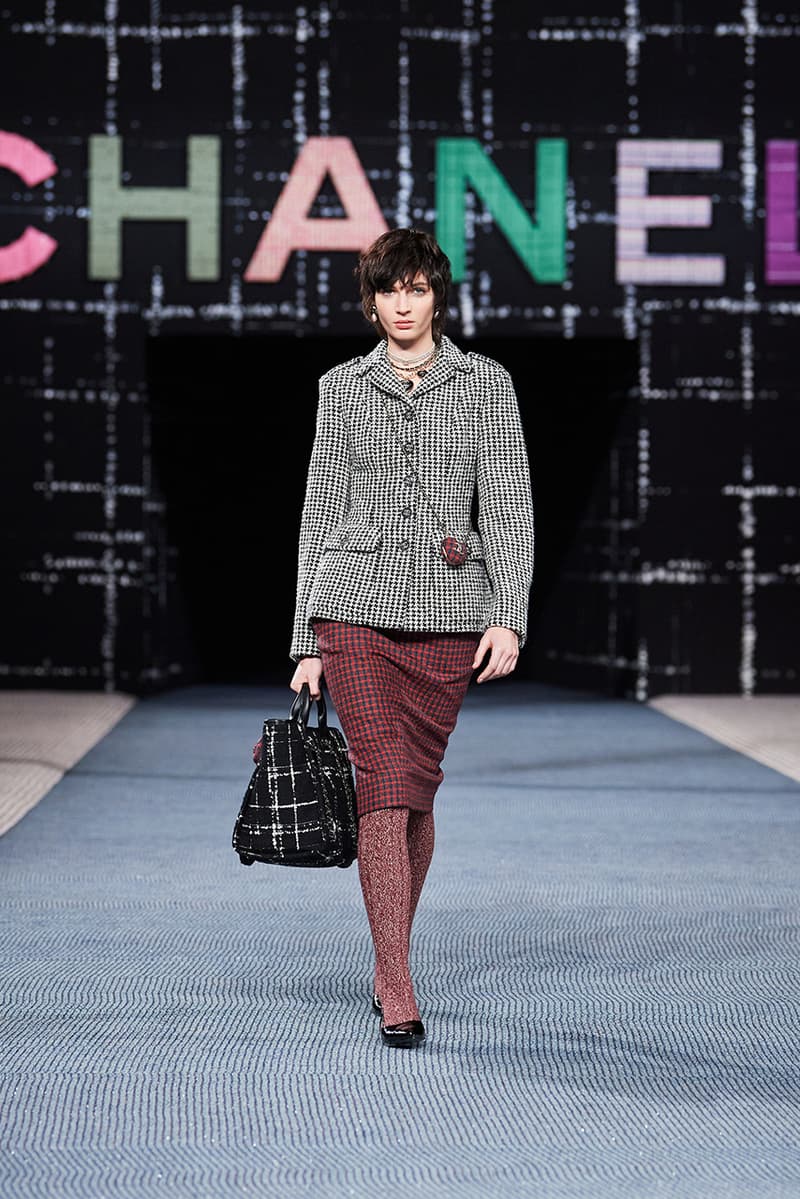 38 of 67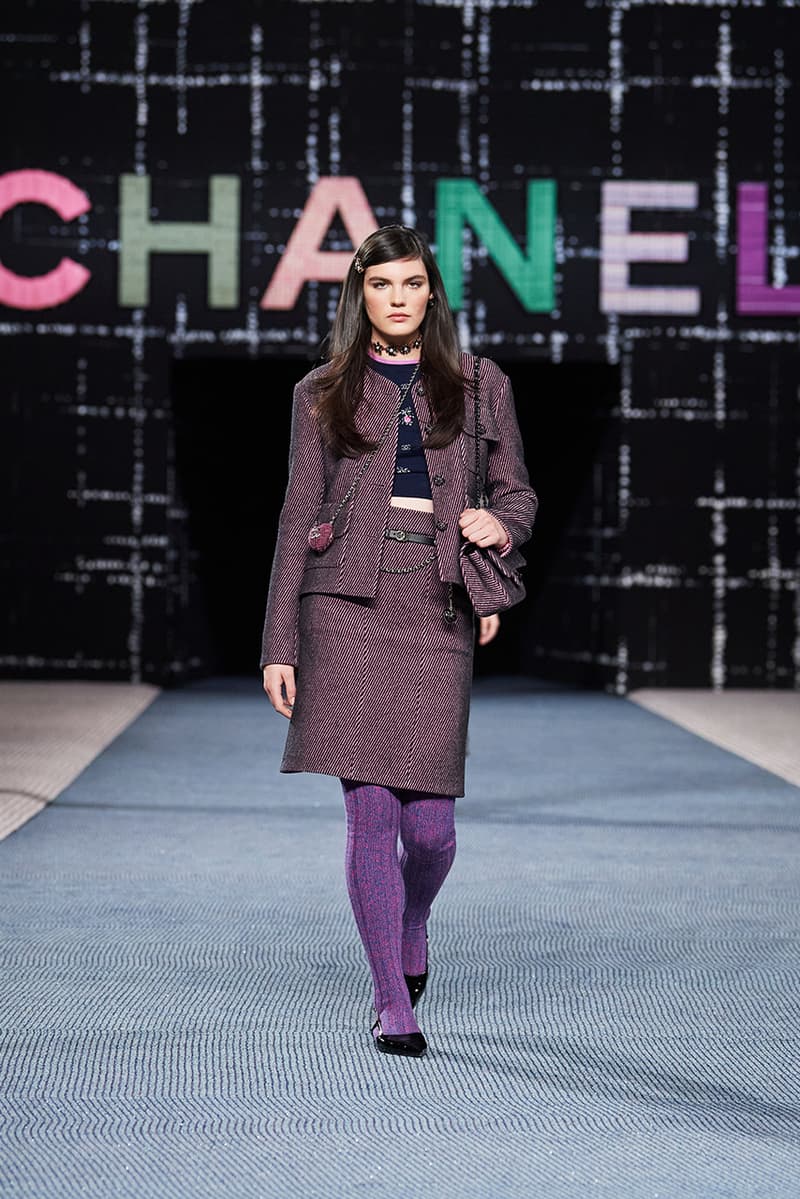 39 of 67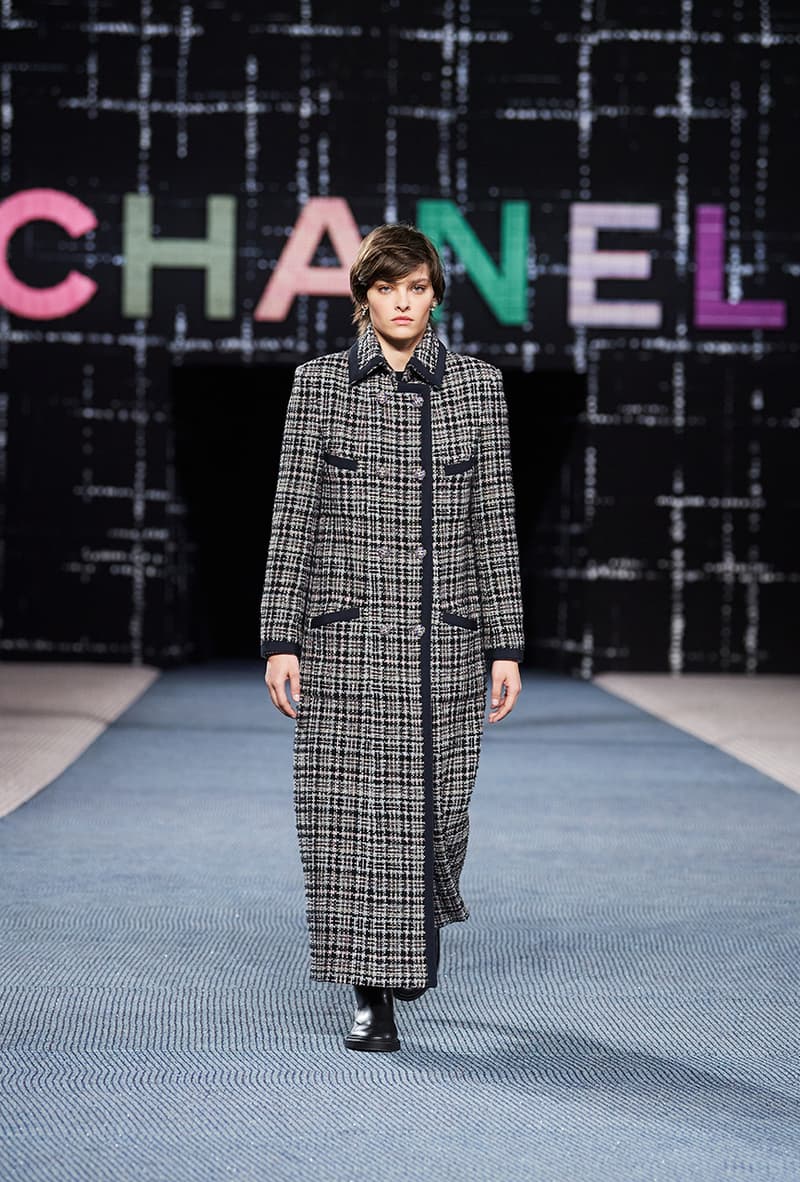 40 of 67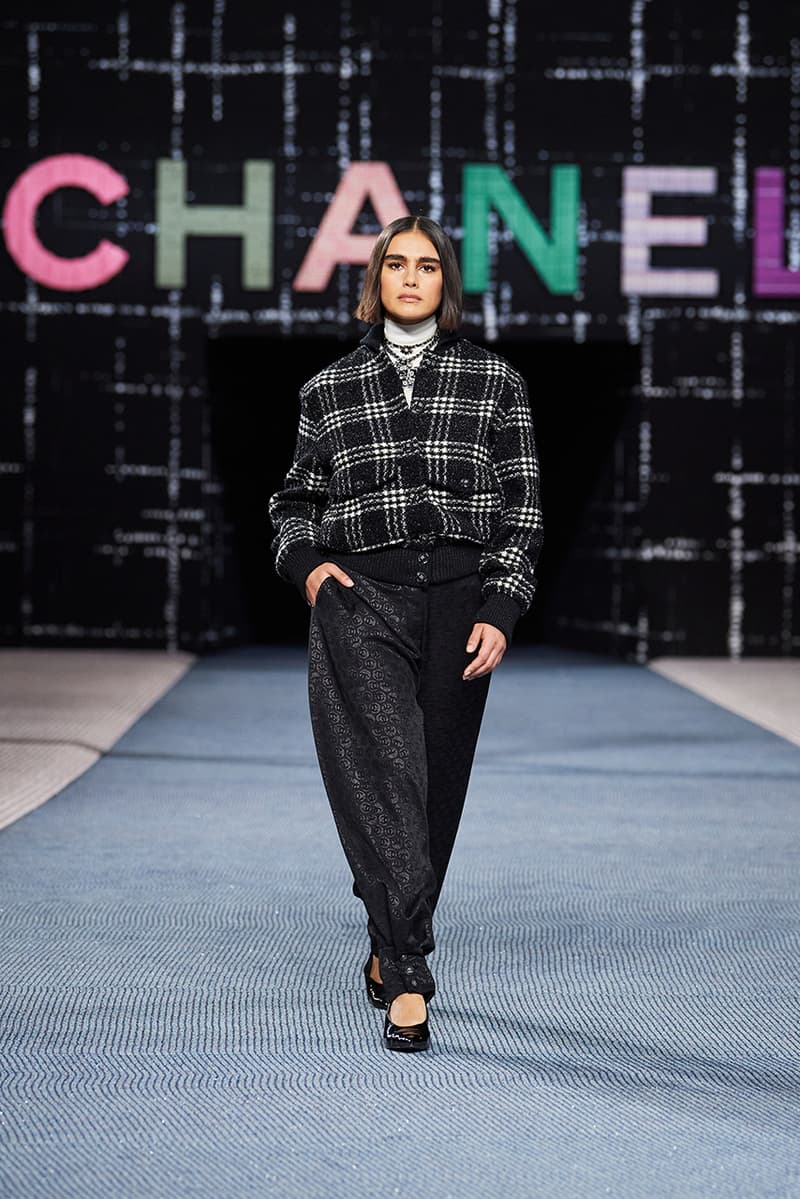 41 of 67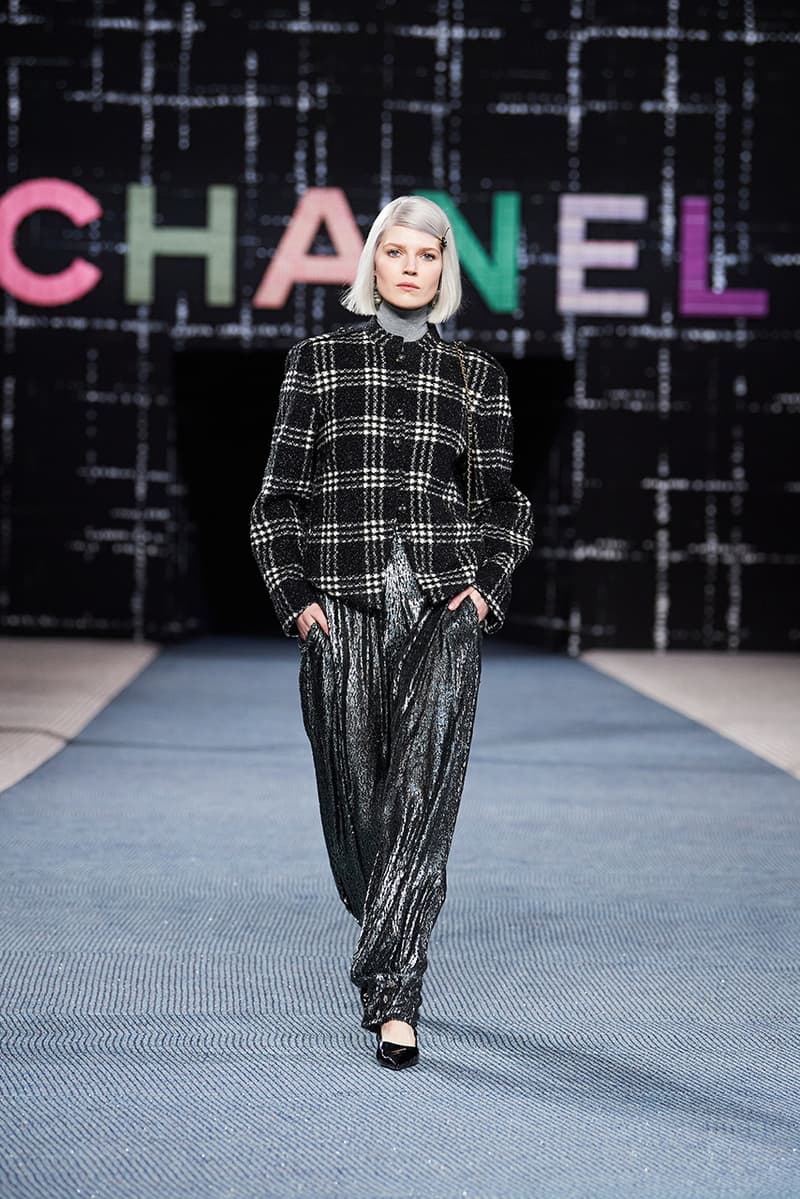 42 of 67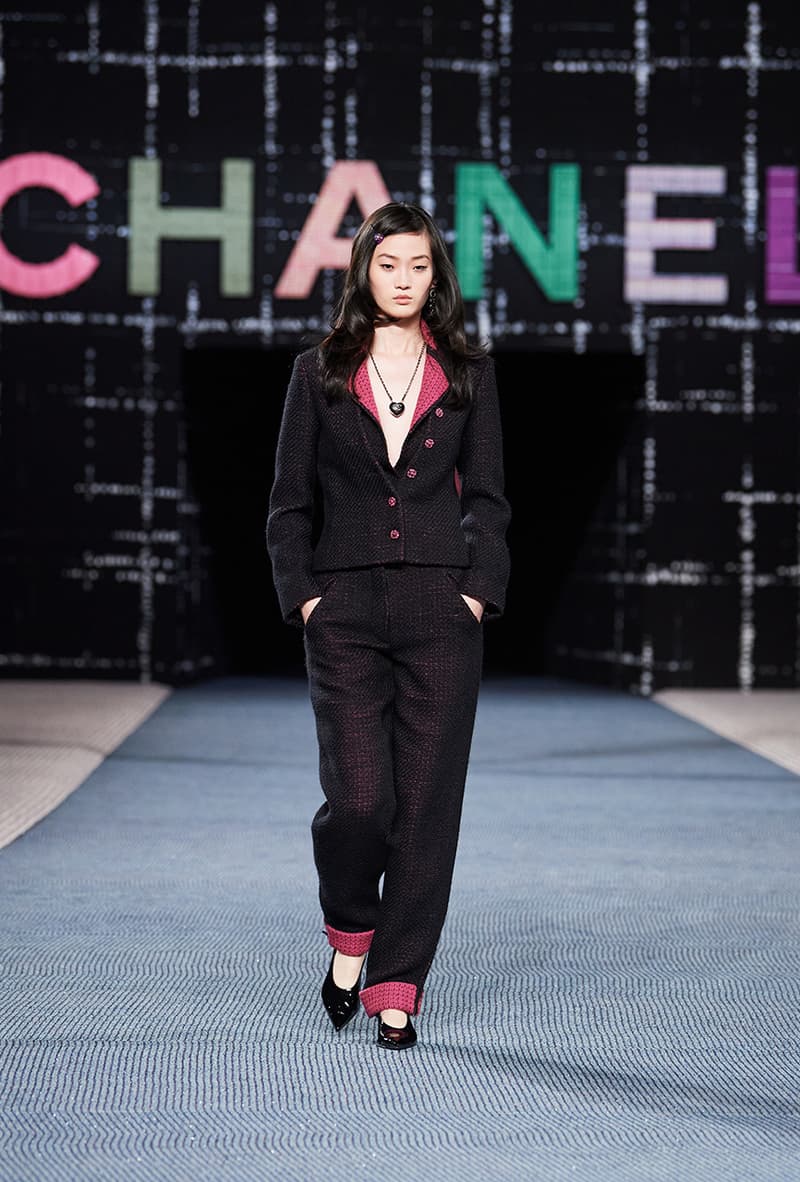 43 of 67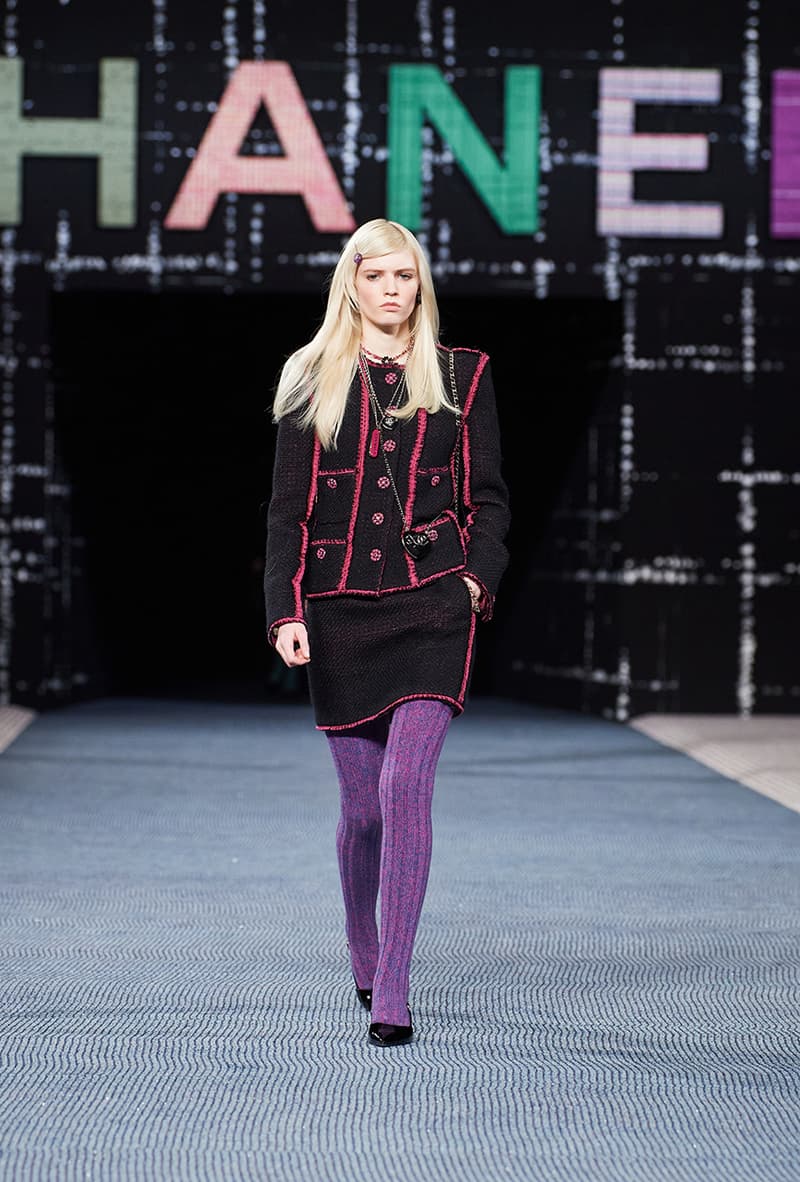 44 of 67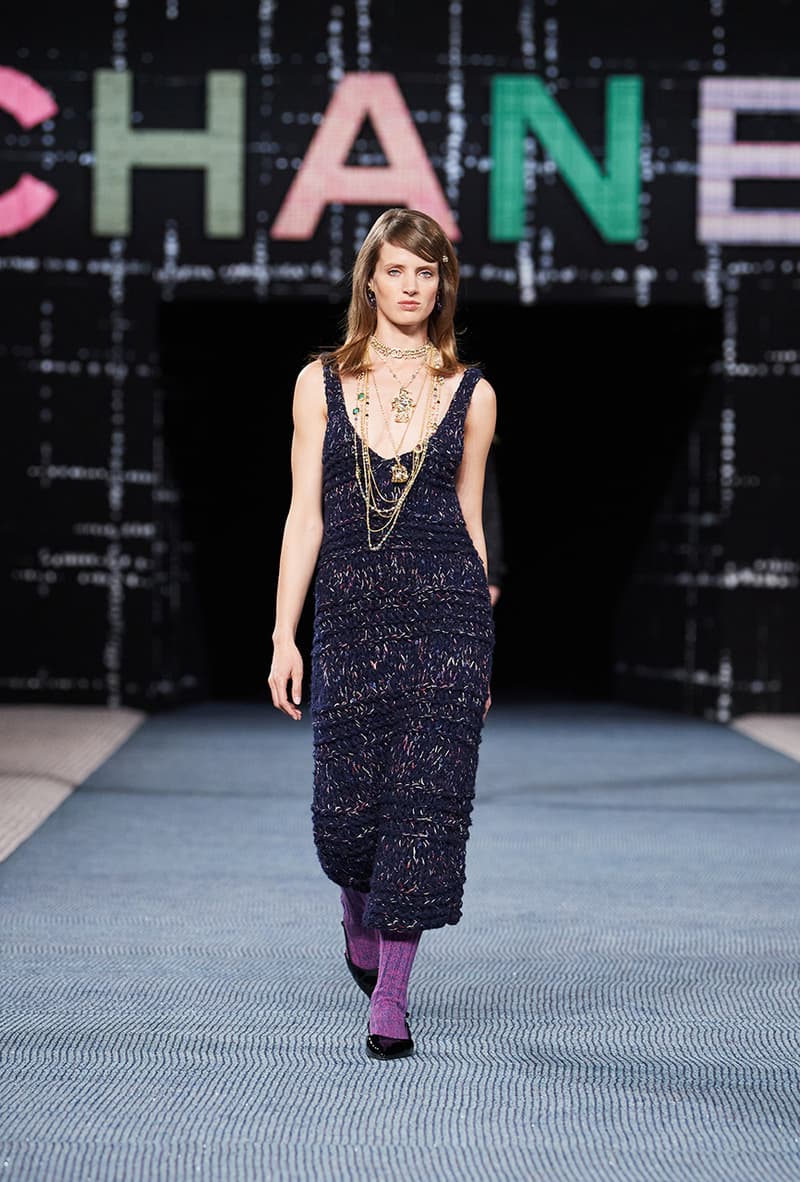 45 of 67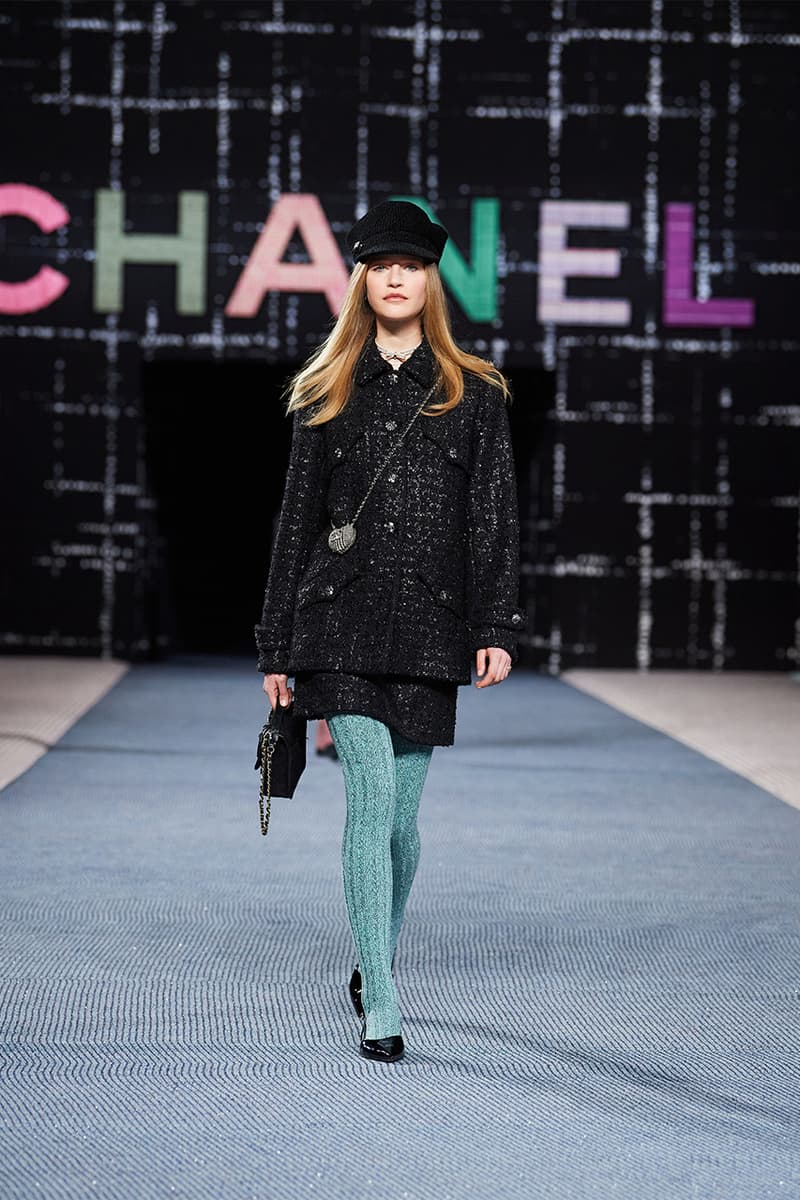 46 of 67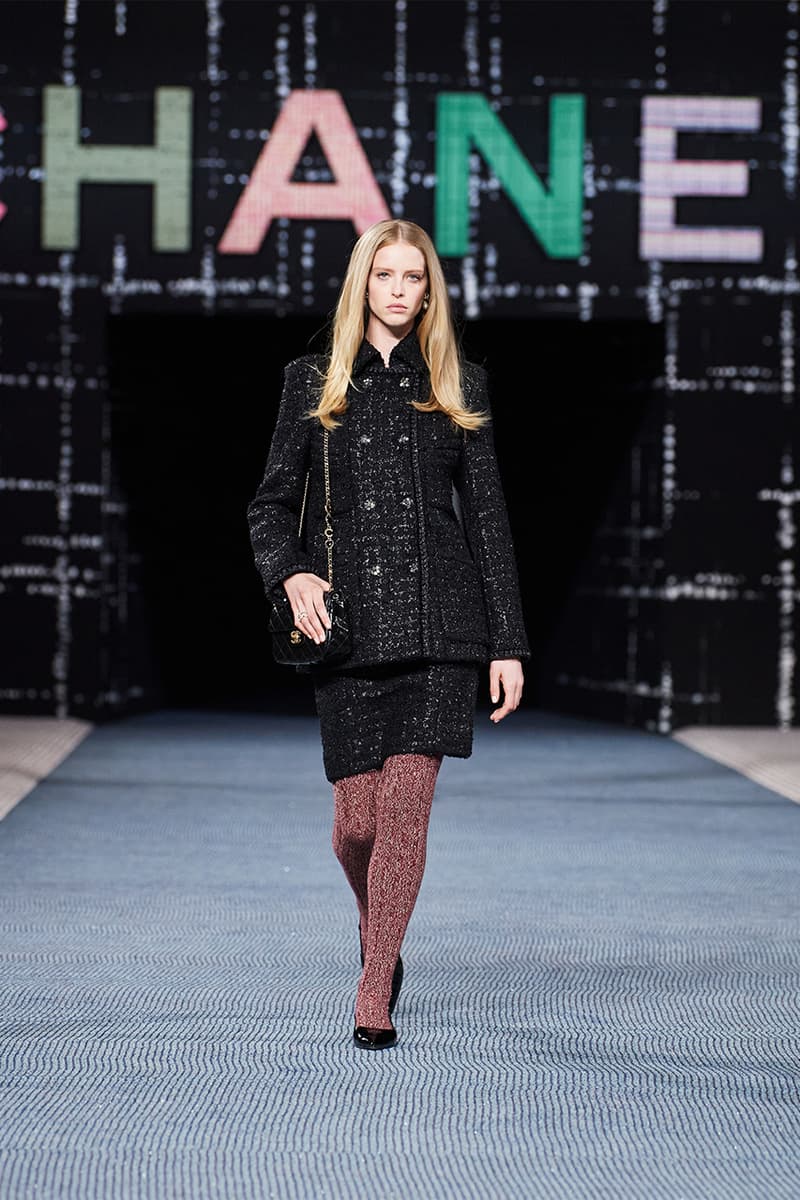 47 of 67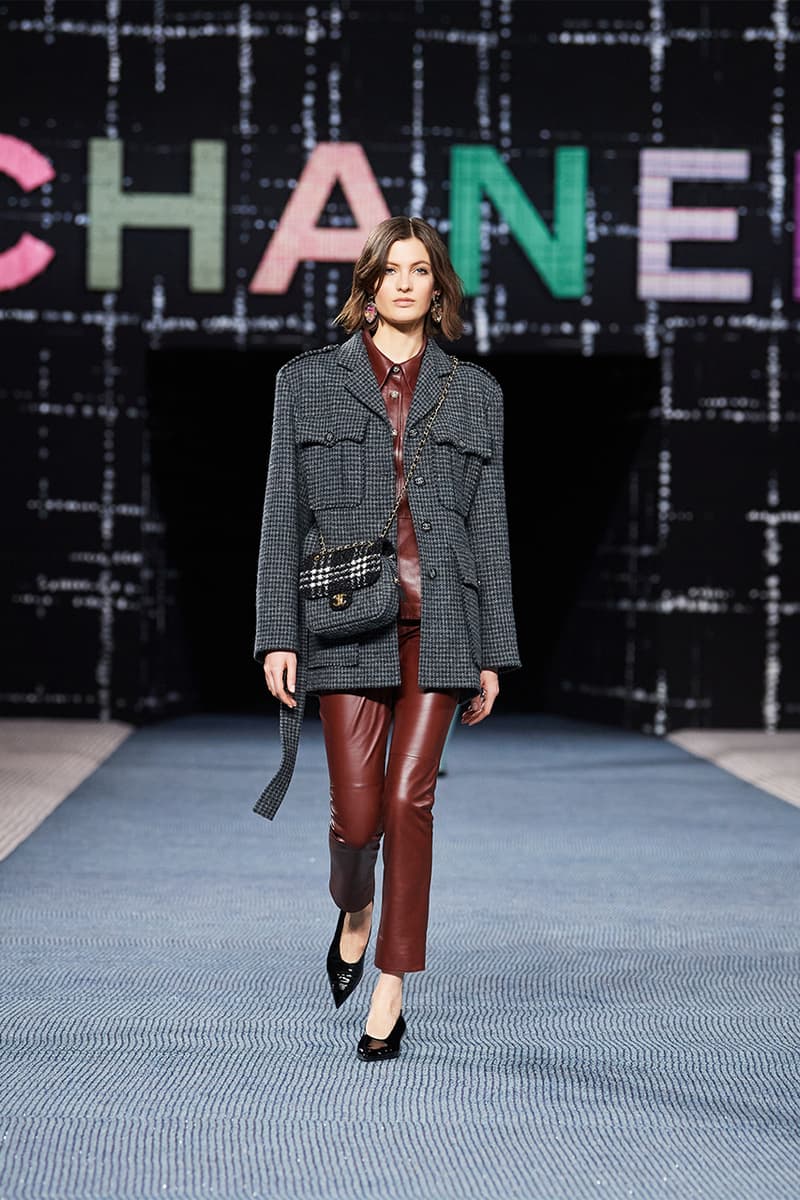 48 of 67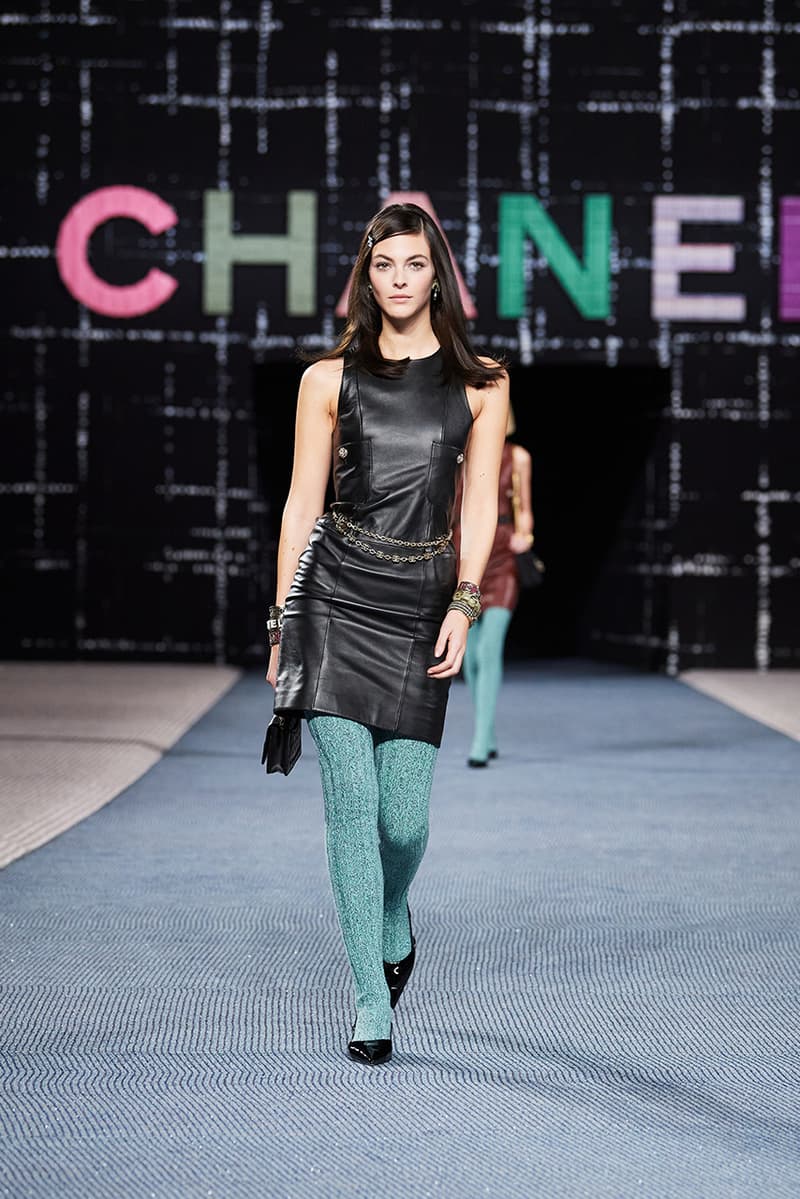 49 of 67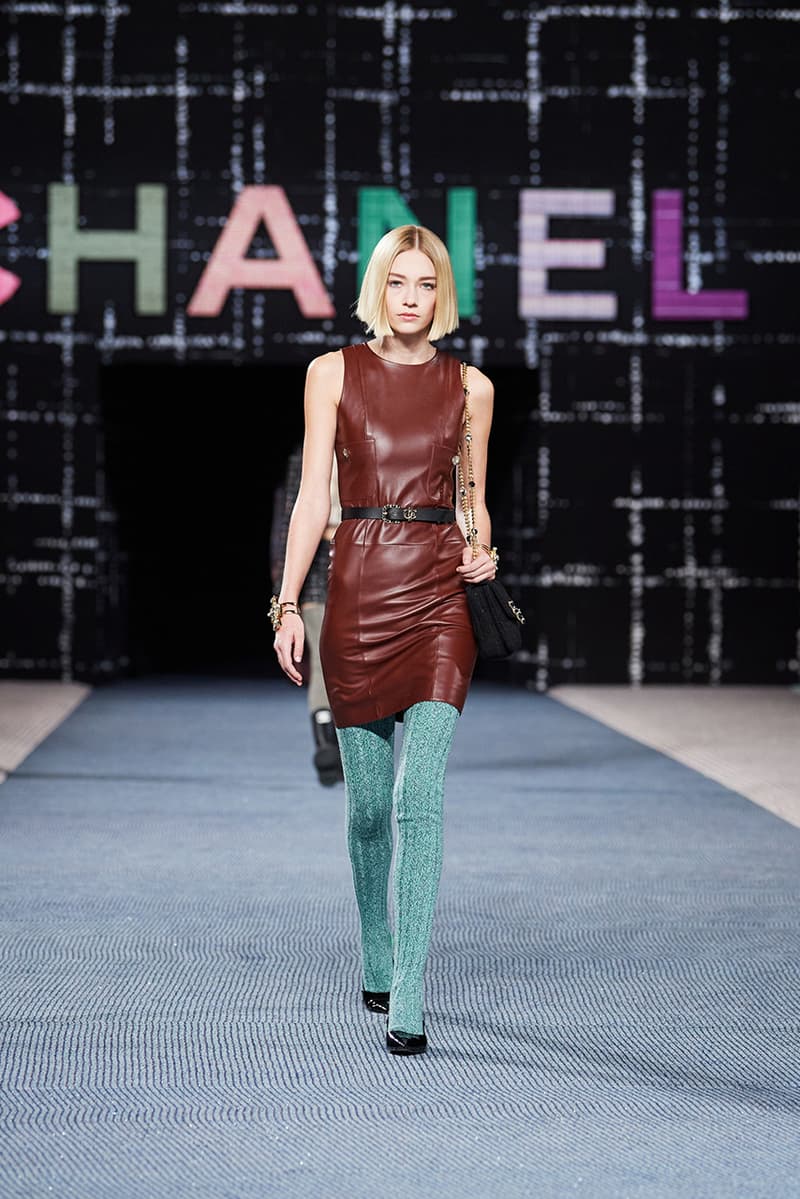 50 of 67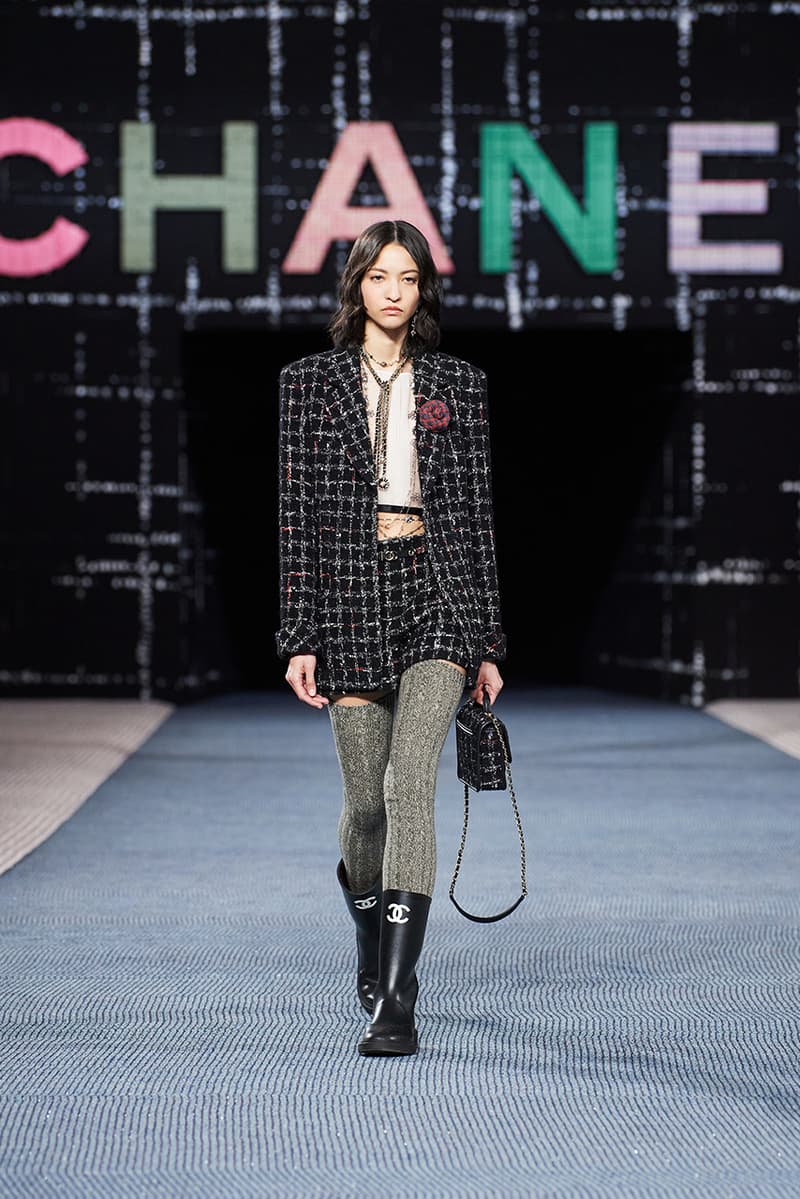 51 of 67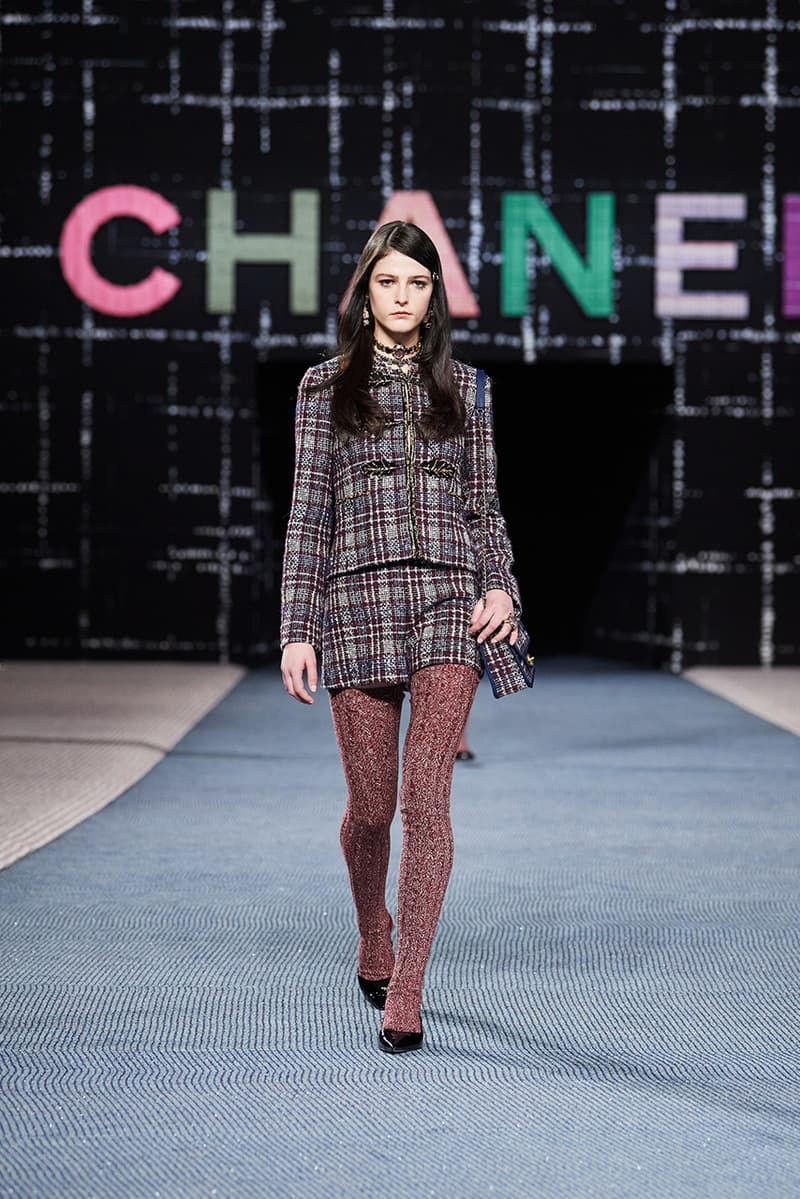 52 of 67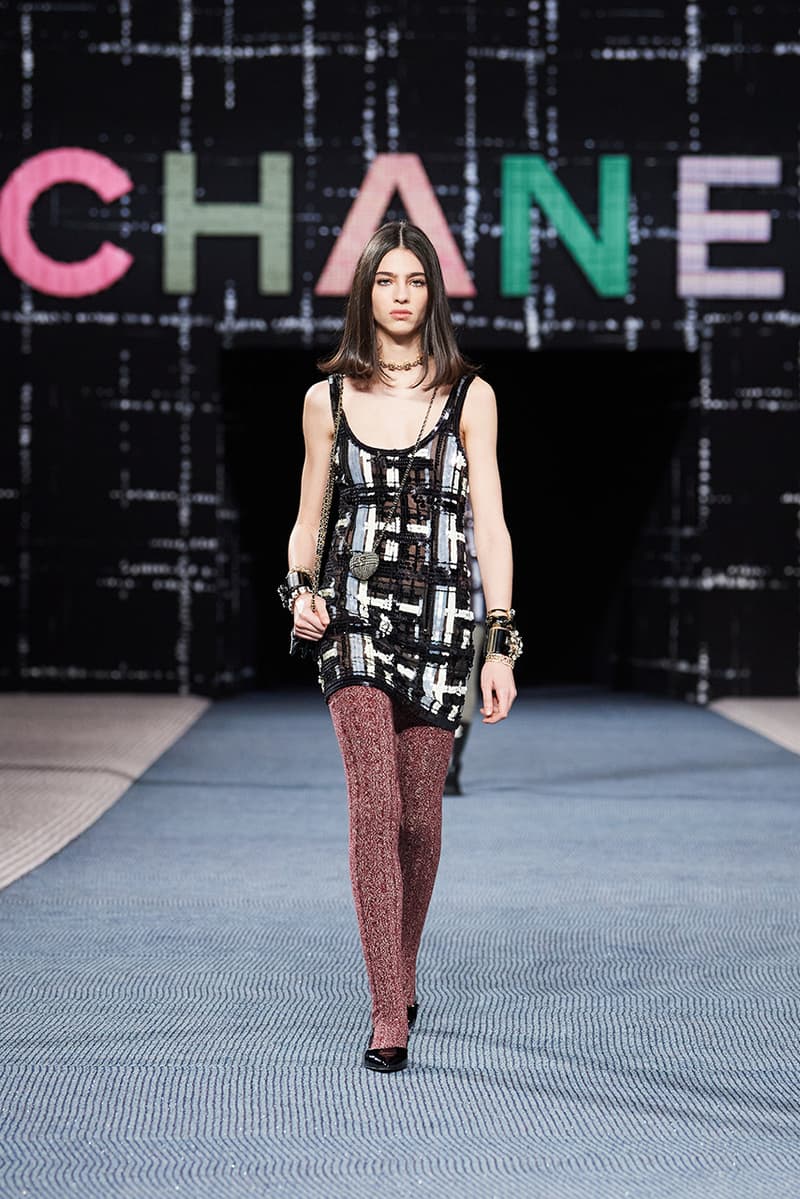 53 of 67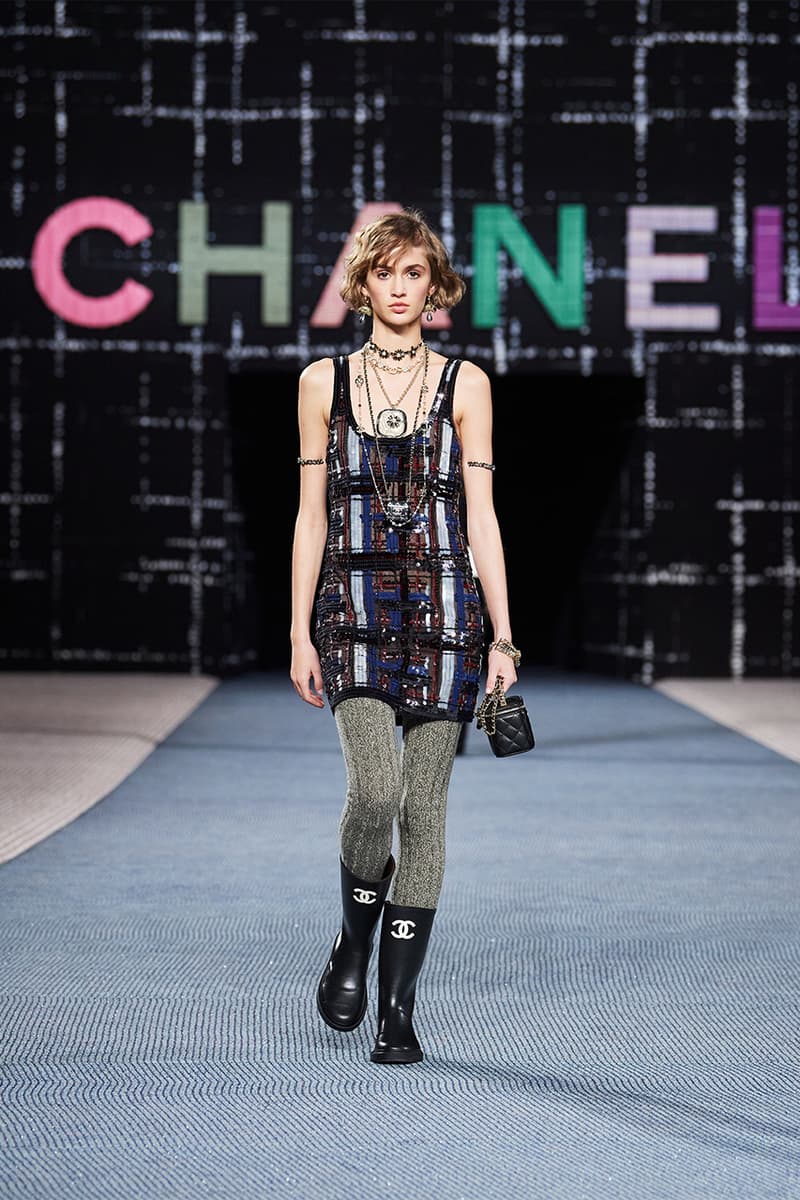 54 of 67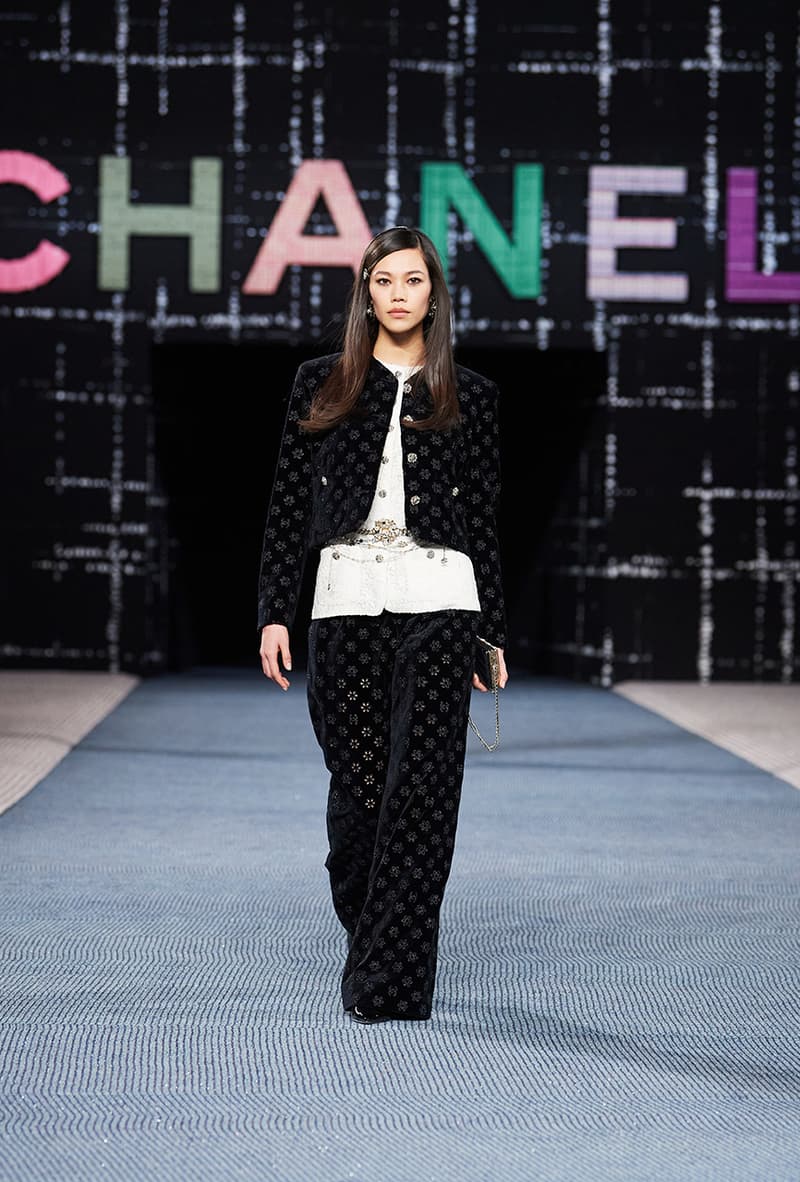 55 of 67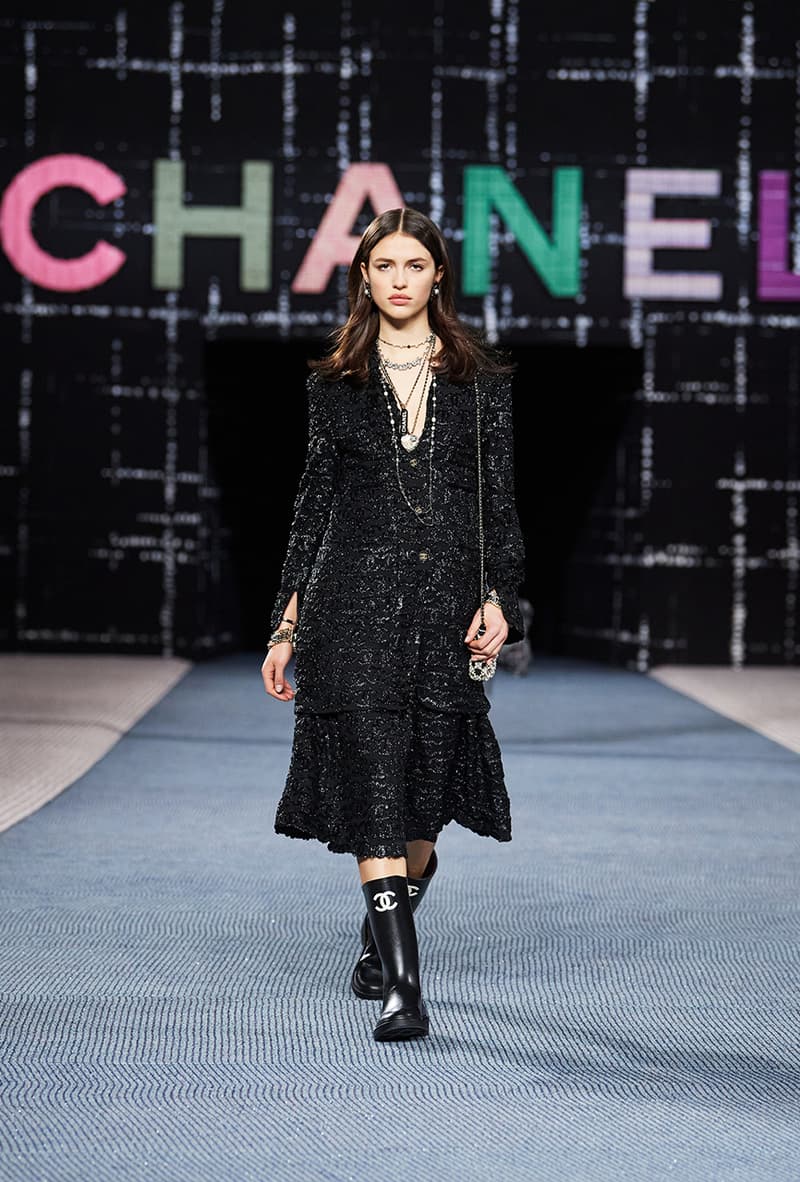 56 of 67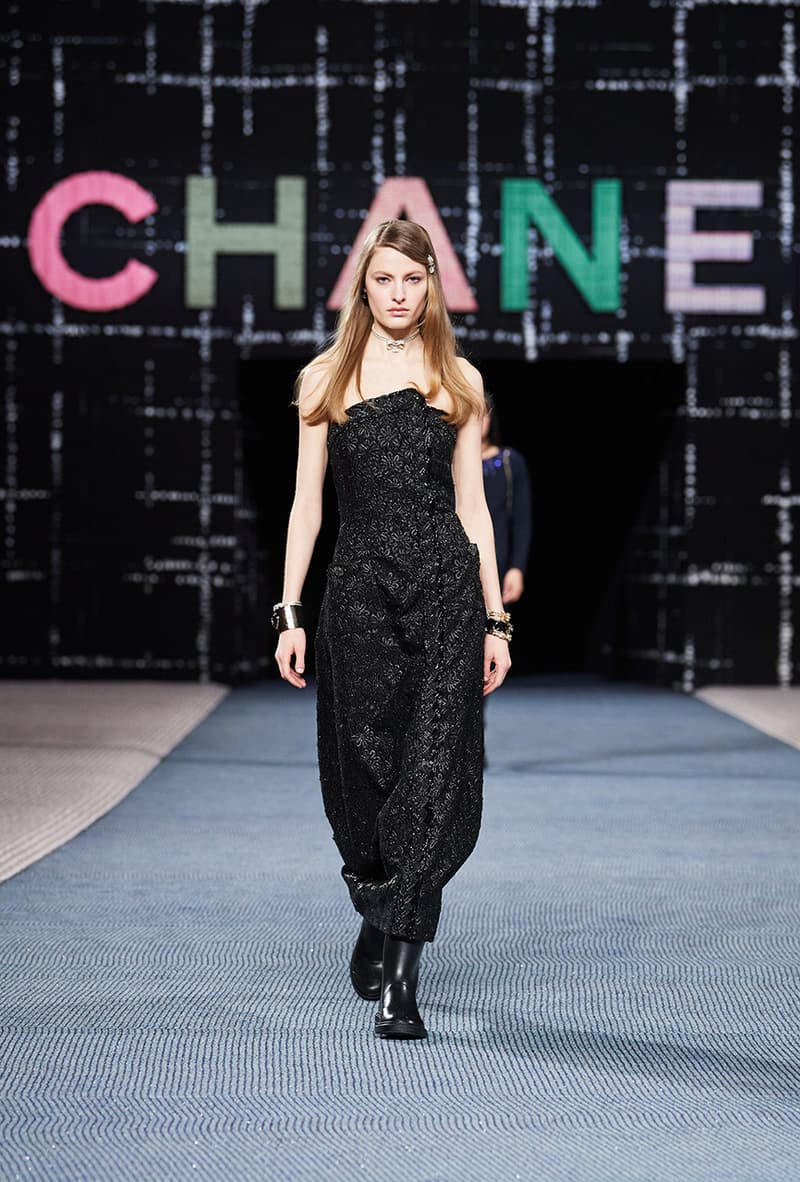 57 of 67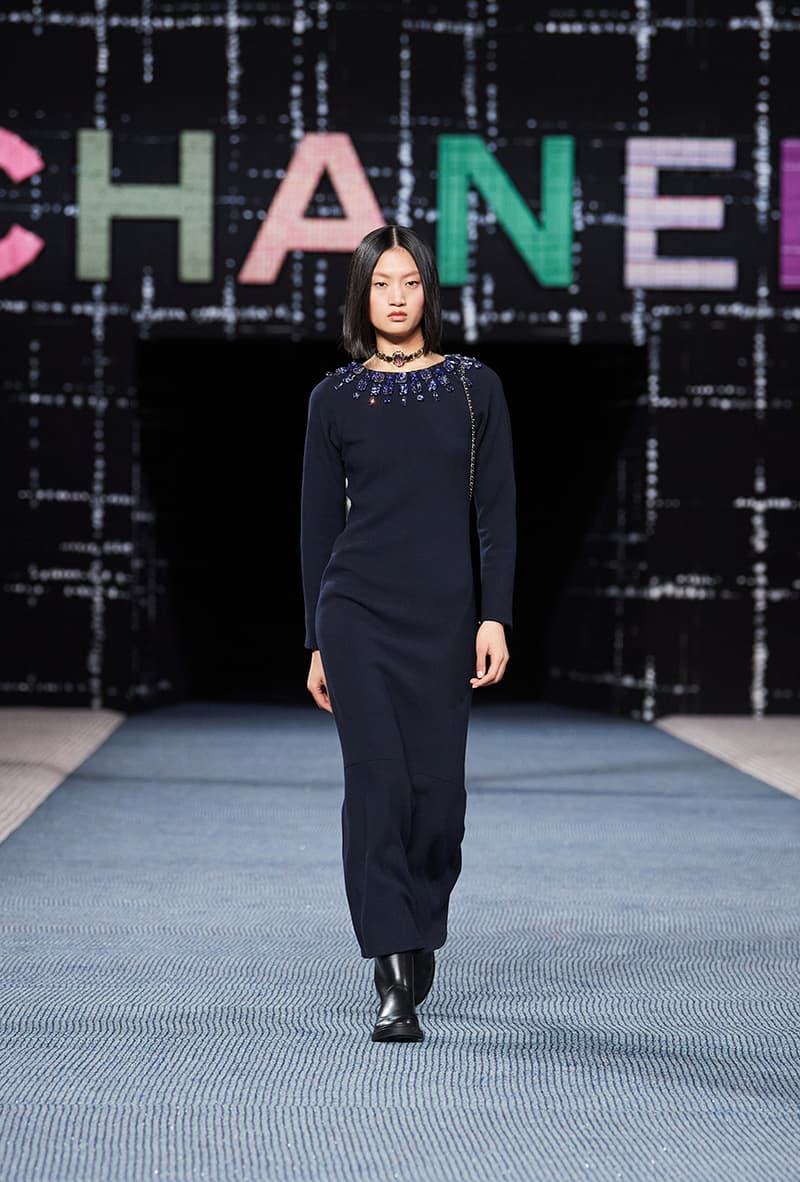 58 of 67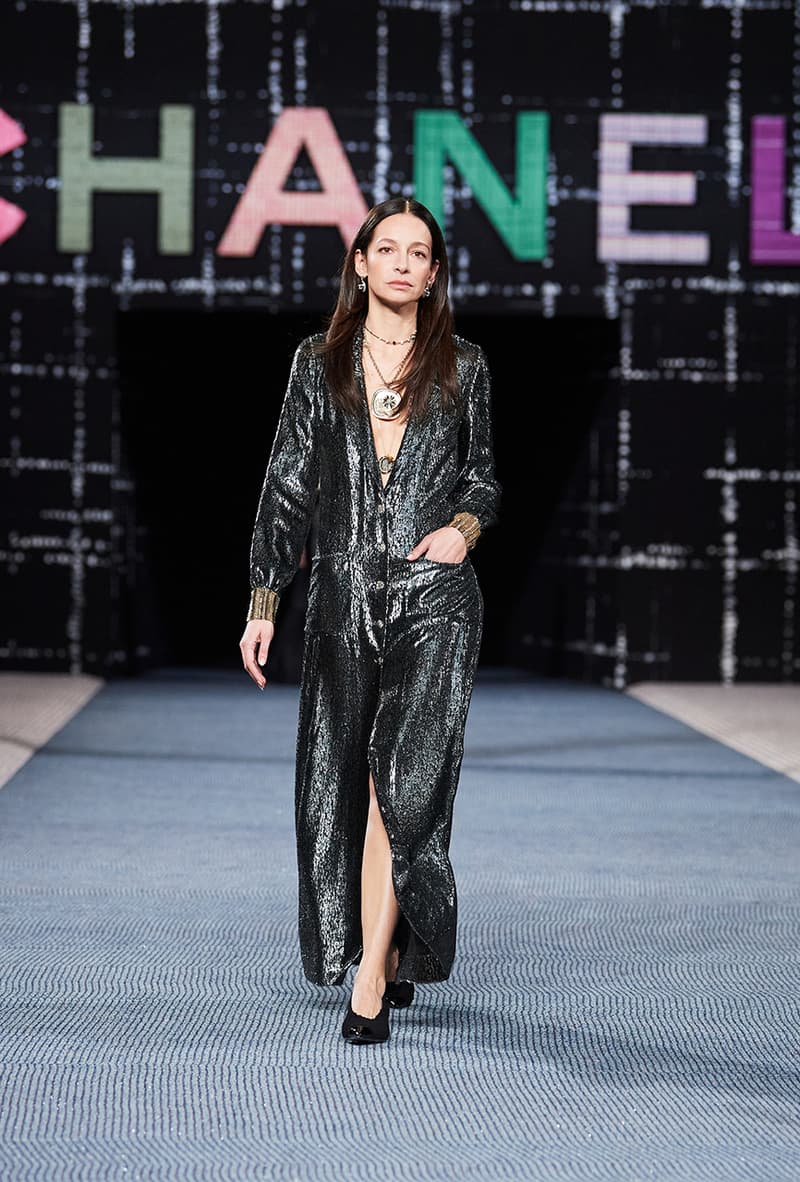 59 of 67
60 of 67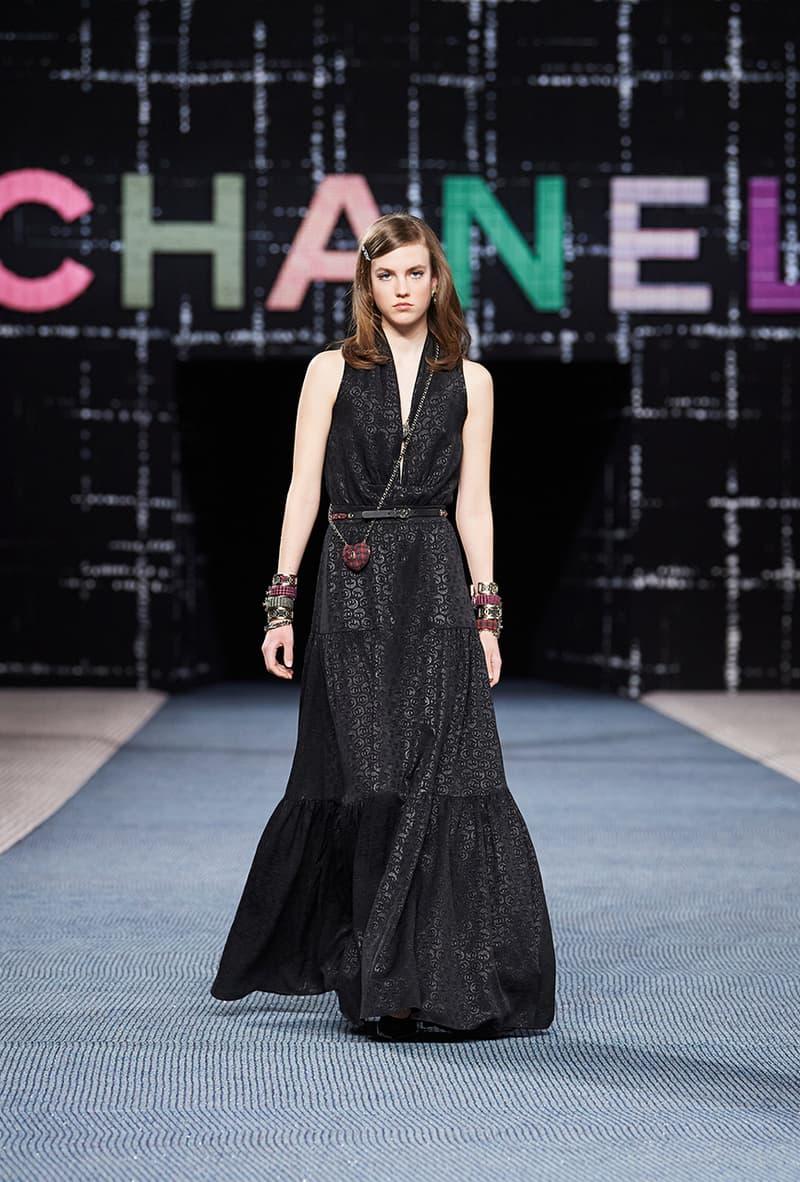 61 of 67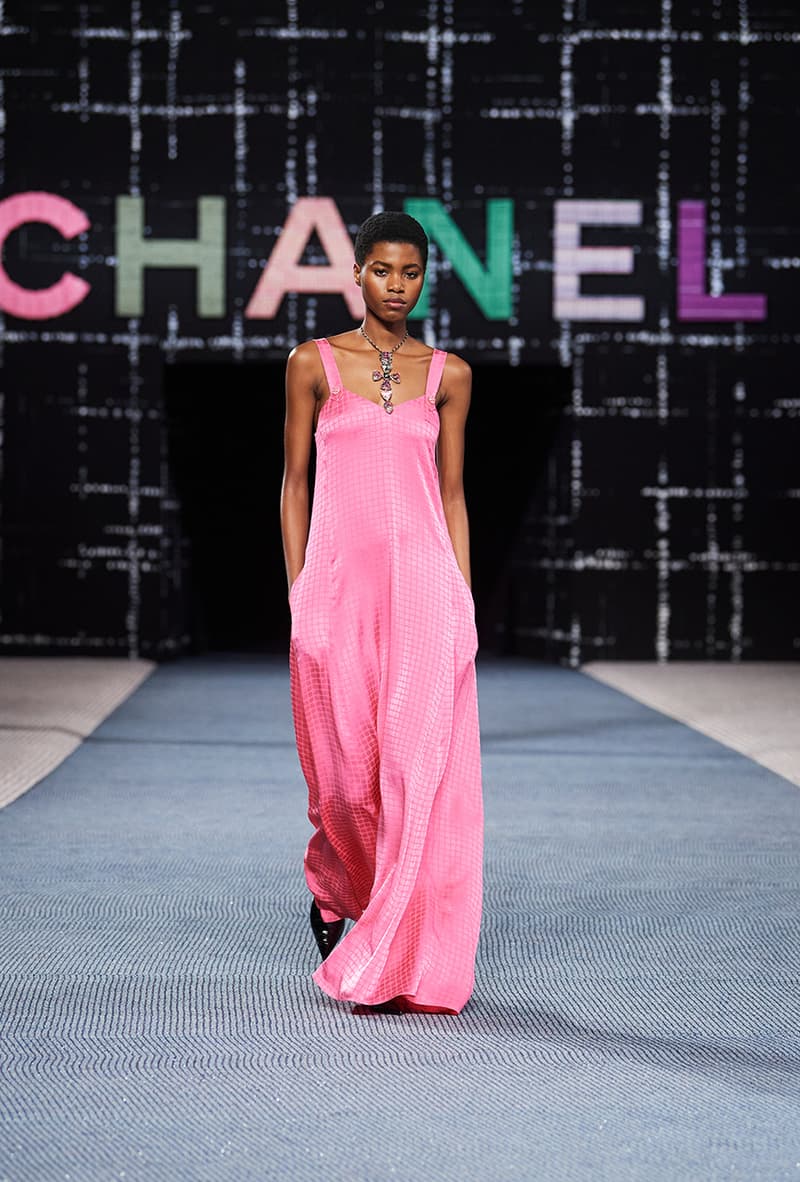 62 of 67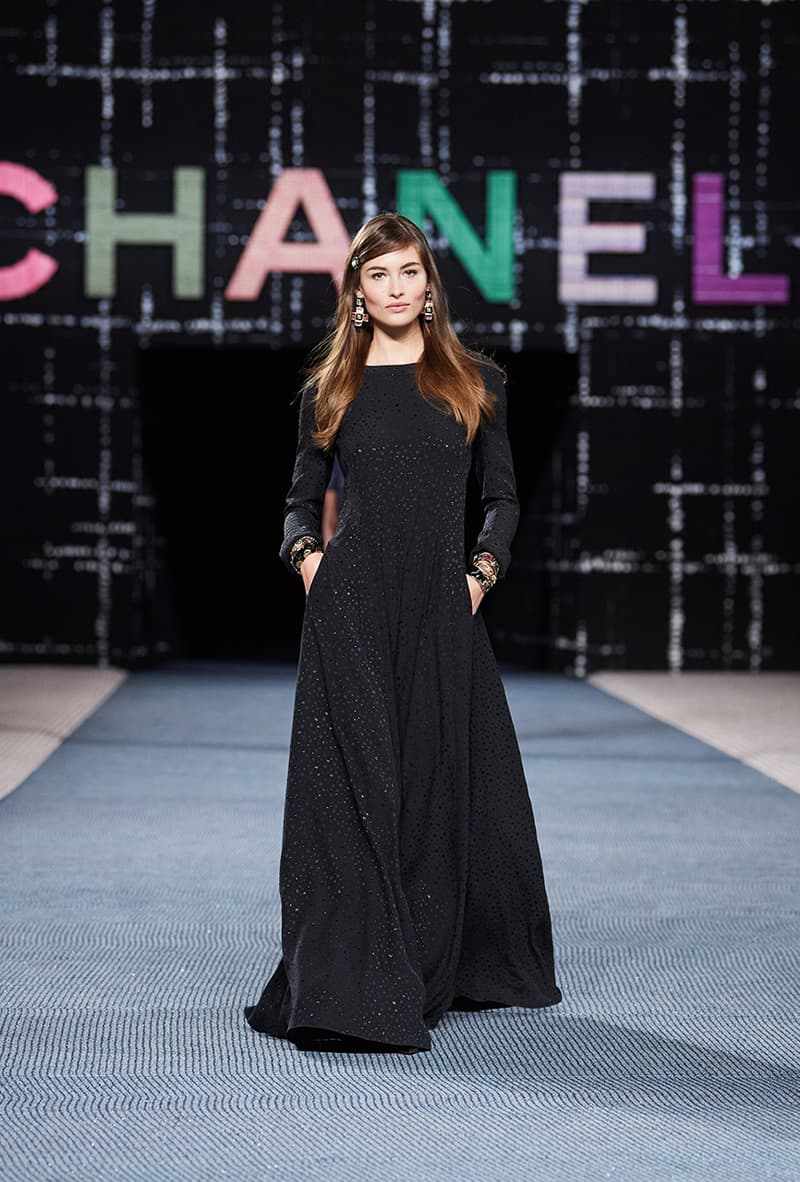 63 of 67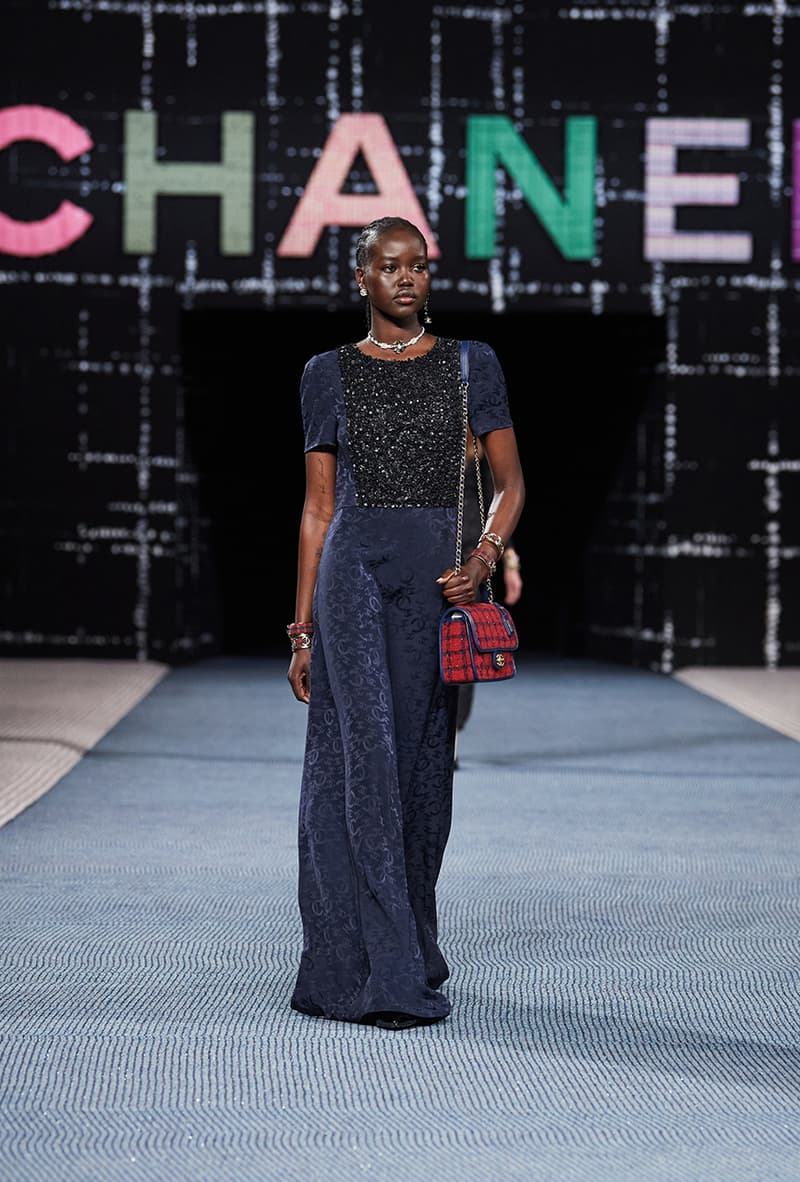 64 of 67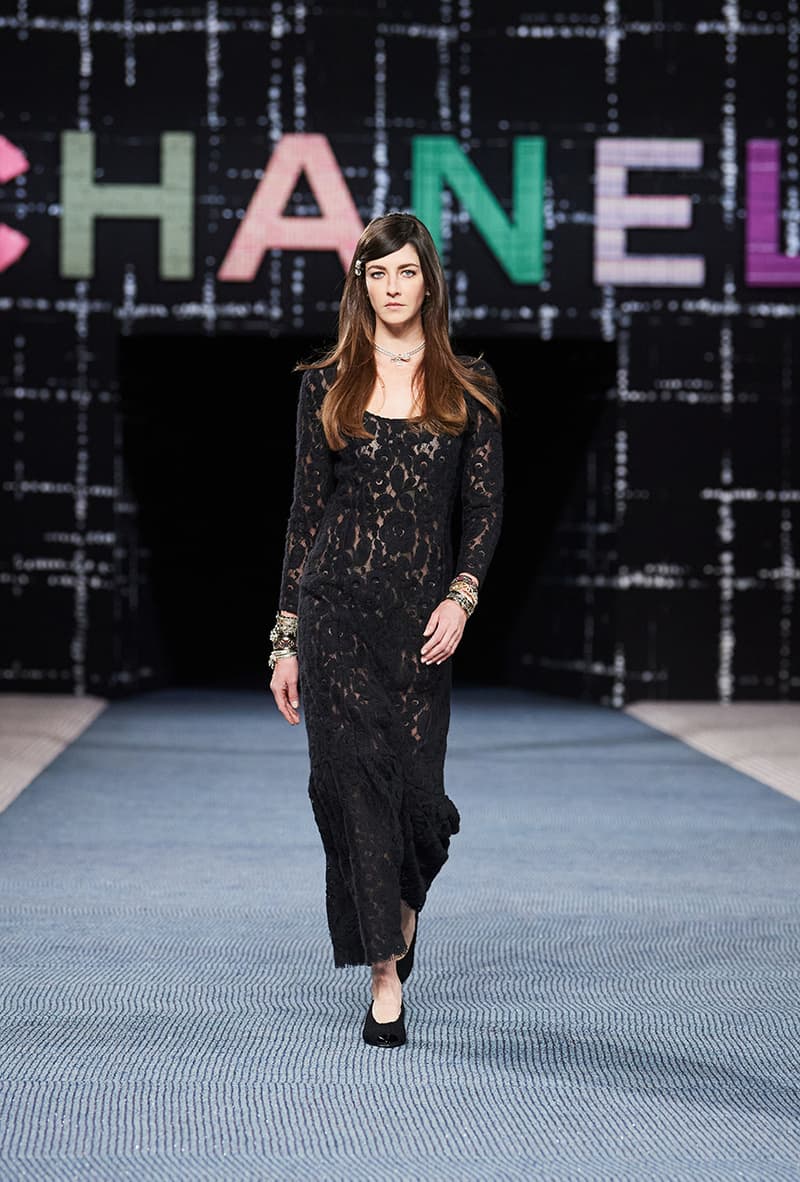 65 of 67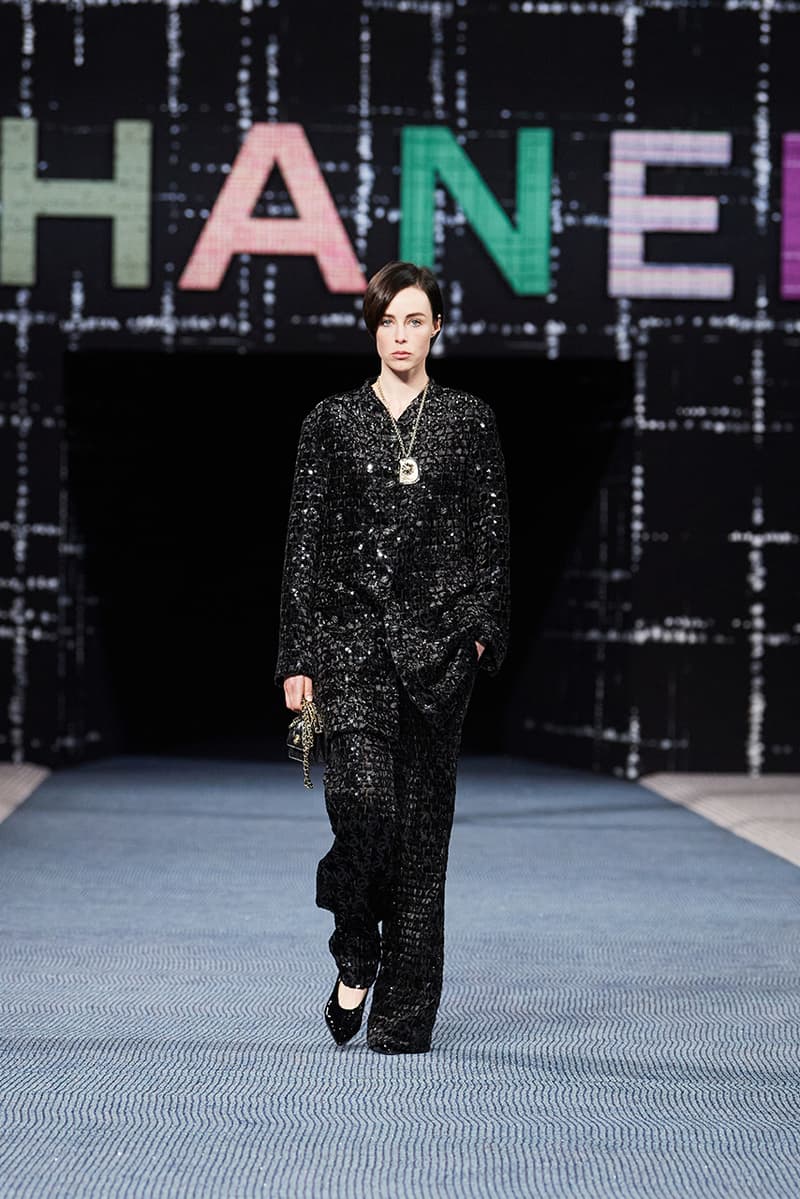 66 of 67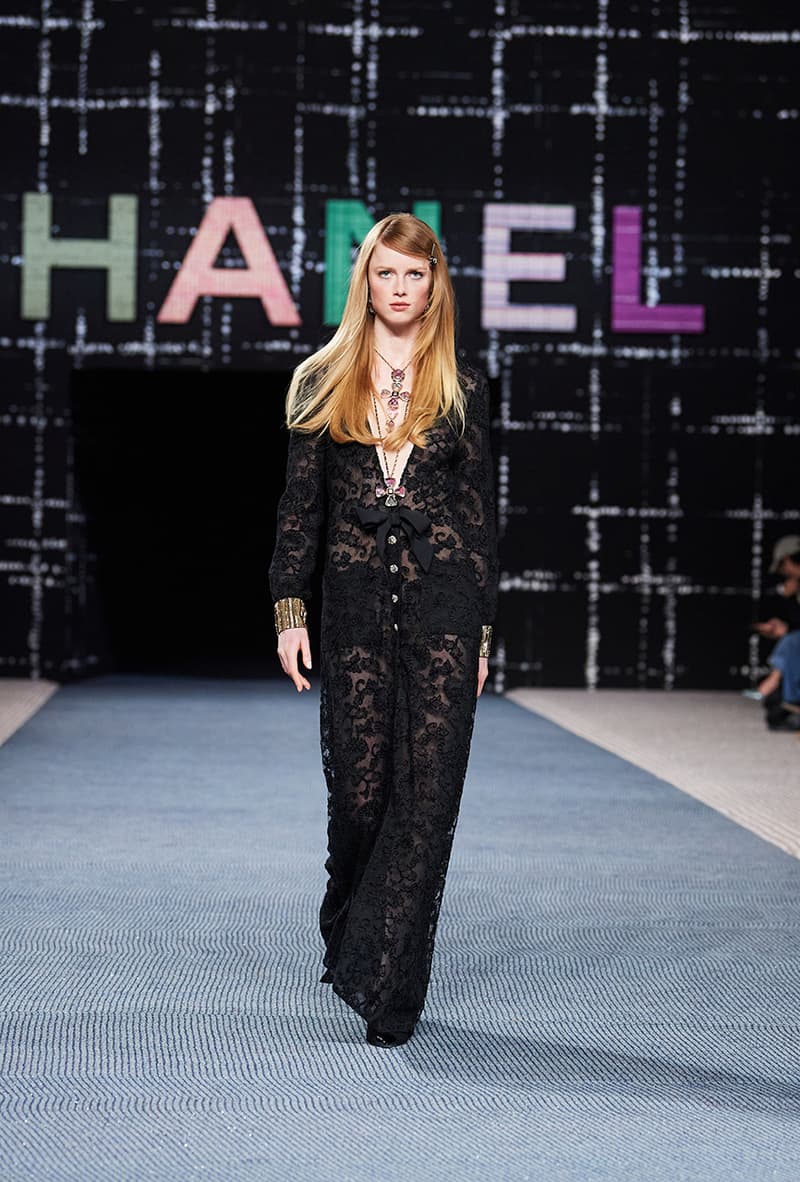 67 of 67
Fashion
Bright Tights and Tweed Take Over Chanel's FW22 Ready-to-Wear Collection
The French brand transforms its signature fabric.
Bright Tights and Tweed Take Over Chanel's FW22 Ready-to-Wear Collection
The French brand transforms its signature fabric.
Chanel and tweed go hand in hand, so it should come as no surprise that the luxury label presented the ultra-chic fabric in multiple, colorful iterations for its Fall/Winter 2022 Ready-to-Wear collection. The tightly woven textile appeared in several vibrant shades from a sumptuous deep berry, crisp white and bold red.
For its FW22 exhibition, quintessentially Chanel black and white tweed skirt-suits were paired with blue candy-colored tights and rounded hobo bags, calling to mind the original Gossip Girl's statement-making yet buttoned-approach to style. The latest line's bubblegum pink oversized blazer complemented by a mustard yellow sweater vest, matching rain boots and maroon thigh-highs were exactly something Blaire Waldorf would wear running errands. The feminine shade made another triumphant appearance in the form of a luxuriously large pink and red coat accented by a fuchsia crossbody bag for extra measure.
Shifting gears, the concluding looks of the FW22 line put tweed to the side, opting for evening-ready bountiful gowns made of raspberry-hued silk and shimmering navy blue dresses with a lace torso. The flirty fabric made another cameo in the form of an all-black caftan adorned with sparkling buttons and girly bows. Supple leather also adds a touch of edge to the collection in the form of mini trapeze dresses as well as buttoned blouses and leggings.
See Chanel's FW22 Ready-to-Wear collection in the gallery above.
Share this article