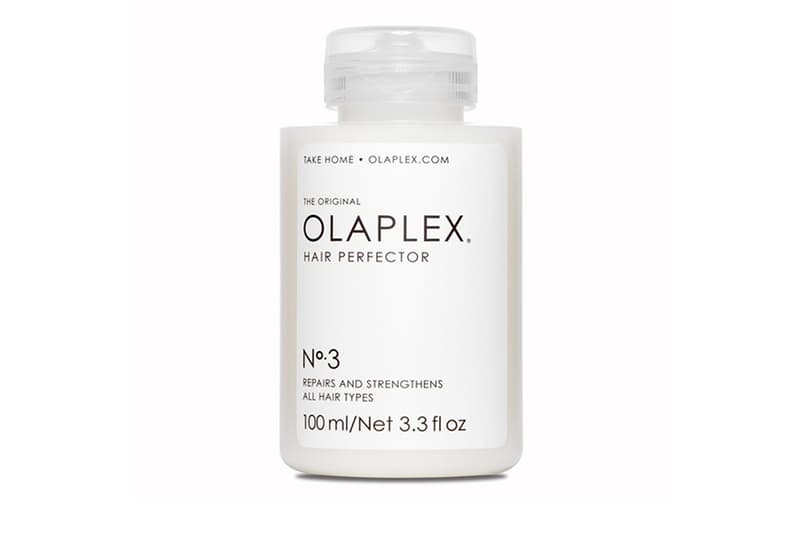 Beauty
Haircare Staple Olaplex Faces Backlash Over Ingredient Tied to Infertility
What you need to know about the No. 3 Hair Perfector formula.
Haircare Staple Olaplex Faces Backlash Over Ingredient Tied to Infertility
What you need to know about the No. 3 Hair Perfector formula.
Haircare brand Olaplex, widely loved for its "miracle" products for their ability to revive damaged, colored and bleached hair, is changing the formula of its No 3. Hair Perfector due to concerns around an ingredient linked to infertility.
A bestselling product of the brand, the No 3. Hair Perfector is known for its smoothing, strengthening and conditioning properties, and has received stellar reviews from hairstylists and at-home users alike. Naturally, customers were confused when news circulated about the original formula allegedly becoming banned because of an ingredient called butylphenyl methylpropional, also known as lilial. Research from health officials in the European Union and the United Kingdom shows that the ingredient could lead to infertility issues.
In a statement published on Twitter, Olaplex advised, "In September 2020, the EU regulatory authority announced their intent to [have] Butylphenyl methylpropional commonly referred to as "lillial" phased out by March of 2022. At Olaplex, lilial was previously used in small amounts as a fragrance in No. 3 Hair Perfector."
Users of the brand went into a frenzy, wanting to know if they were at risk. In a TikTok video, @hasanikay clarifies the confusion around the viral news, citing U.K. sources in the comments section for further enlightenment.
We now know that Olaplex'a No 3. Hair Perfector treatment hasn't been banned, but it is simply reformulated to adhere to the EU's regulatory standards before the ban comes into effect. Recently, Lavinia Popescu, Chief Scientist, VP R&D and Regulatory at Olaplex, took to Instagram to alleviate any concerns around lilial, and to advise that it is currently not an active or functional ingredient.
If you still feel uncomfortable using Olaplex products, we advise that you check the ingredient lists and reach out to the brand's customer care with any concerns.
View this post on Instagram
Share this article